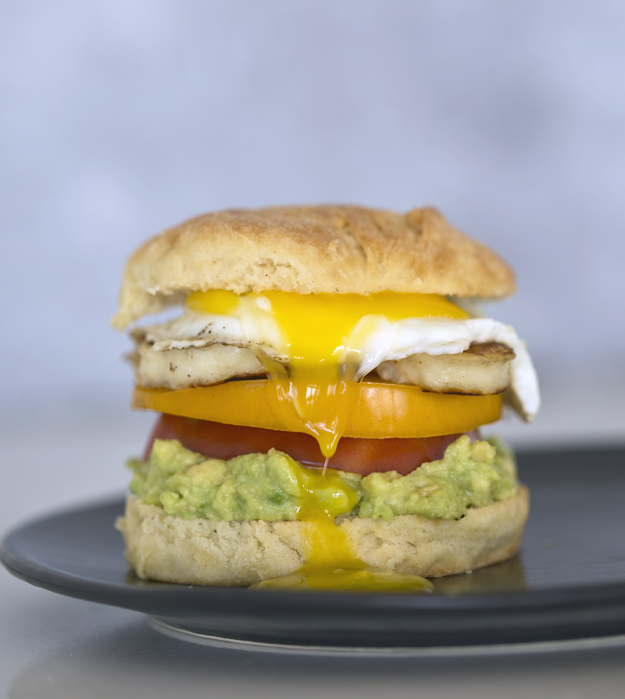 This started out as a post about biscuits. Specifically, the amazing biscuits from Biscuit Love, the beloved Nashville brunch hot spot. I had breakfast there last year. Their lofty flaky biscuits, slathered with butter and sorghum syrup were one of the highlights of my visit. Biscuits were added to my must blog about list.
I found their recipe online and read through it very carefully. It's an unconventional recipe as it uses yeast as a leavening agent. Most traditional Southern biscuits rely on baking soda and/or baking powder. The other unusual ingredient was melted butter. Every other biscuit recipe I have read uses very cold, sometimes frozen butter. The theory behind cold butter is that, when the biscuits hit the oven, the butter begins to melt, causing steam, which contributes to flakiness. This recipe ran contrary to everything I knew about biscuit baking.
I took a leap of faith, mixed up the dough and baked a batch. I split a warm one open, buttered it and took a bite. It was good, but nowhere near as flaky and delicious as I remembered. These were not the biscuits of my dreams. Clearly some more research is needed here before I pass the knowledge onto you.
I decided to turn these passable biscuits into something really special. I created the E.A.T. breakfast sandwich featuring  Egg, Avocado and Tomato. I had some halloumi cheese in the fridge and fried some of that up as well, for a salty, cheesy layer.
I sliced up some pretty heirloom tomatoes, salted them well and drizzled them with olive oil.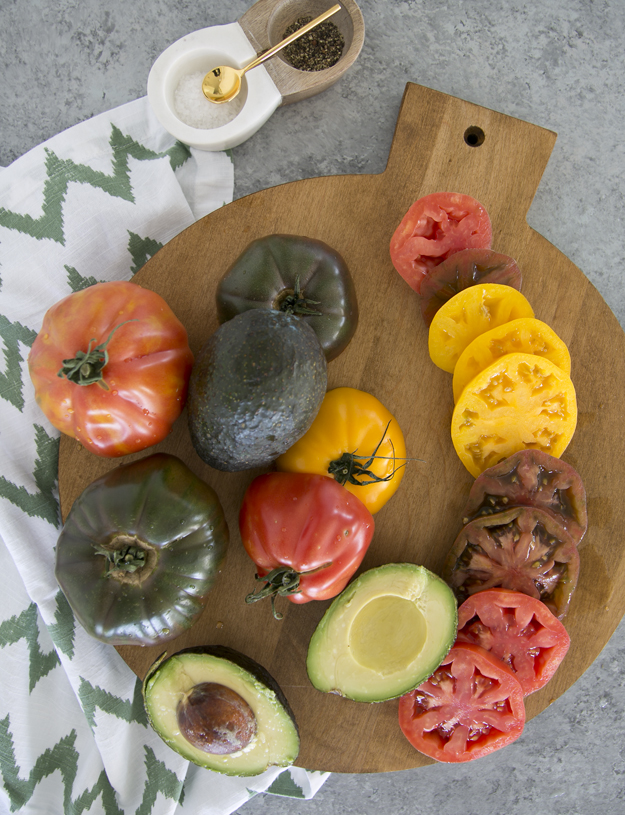 I decided to mash up the avocados to give the sandwich a creamy base. A bit of lime juice, olive oil, salt and some red pepper flakes were added to the mash. Fried halloumi cheese and some fried eggs added the final two layers.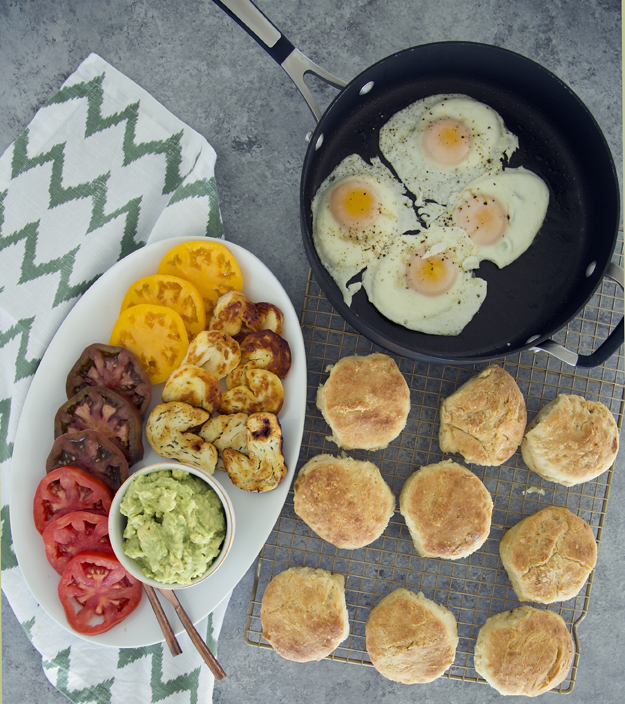 I took an adequate biscuit and turned it into a spectacular breakfast.
I did a bit of research and discovered that Biscuit Love makes 3 kinds of biscuits. The yeast raised ones that I made (also known as Angel biscuits) are what they use for their biscuit sandwiches. They also make a beaten biscuit, which are tiny and firmer, more like soda crackers. And finally, they make a traditional drop biscuit, which is what I must have been  served with butter and sorghum syrup. Those were the lofty flaky biscuits of my dreams. The quest is on to reproduce these biscuits. I'll be back with something soon, I promise.
In the meantime, feel free to use store bought biscuits, english muffins or even some great bagels for this sandwich.