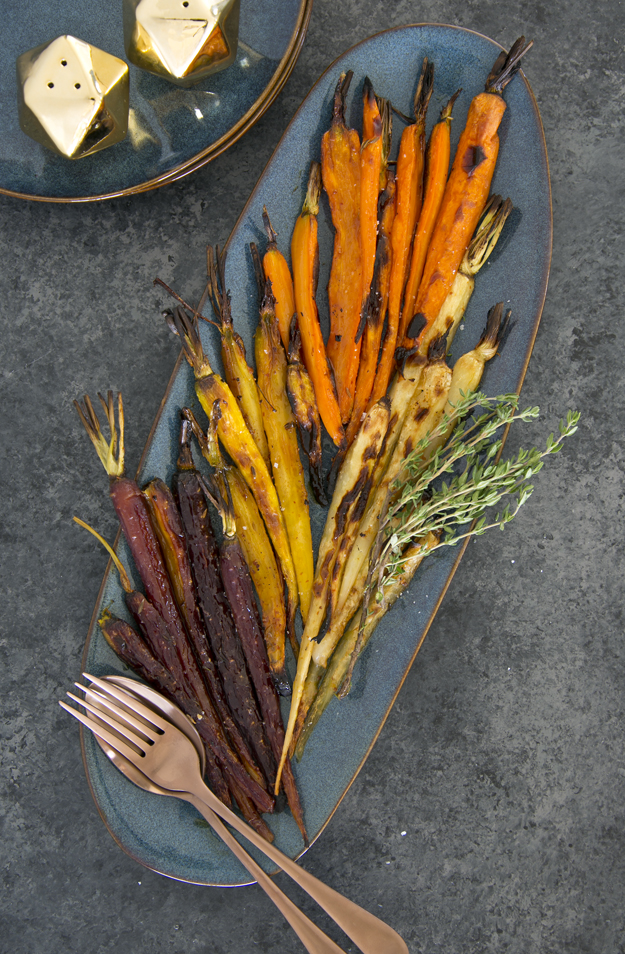 There are certain things I am powerless to resist. Cute black jumpsuits (only my daughter knows how many I own, and I've sworn her to secrecy), anything coconut on a dessert menu, smelling the head of a newborn baby and rainbow carrots with the tops still on.
Whenever I see them, I buy several bunches. I love them roasted. This is a simple recipe I found in Bon Appetit a few years ago. Harissa, is a spicy North African chile paste. I buy it in a tube, that keeps for quite a while in the fridge. Maple syrup tempers some of Harissa's heat.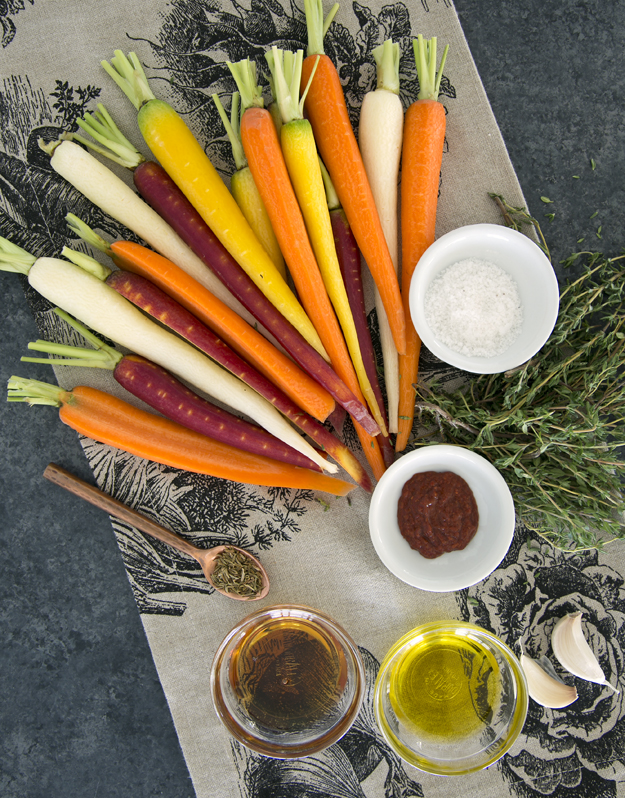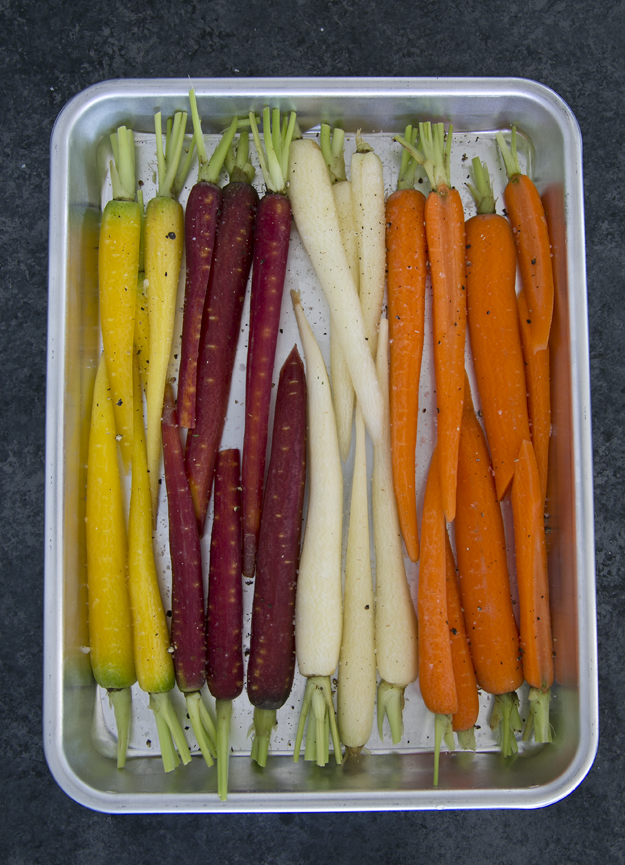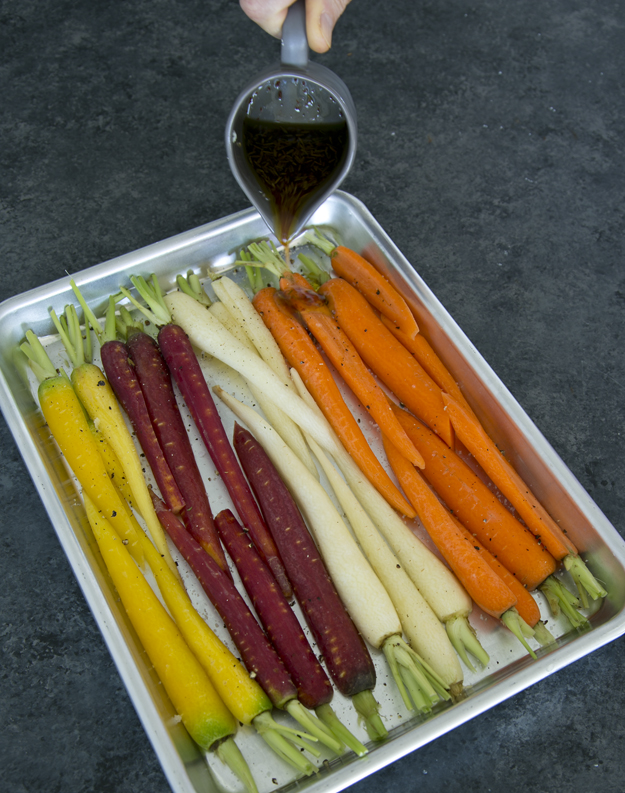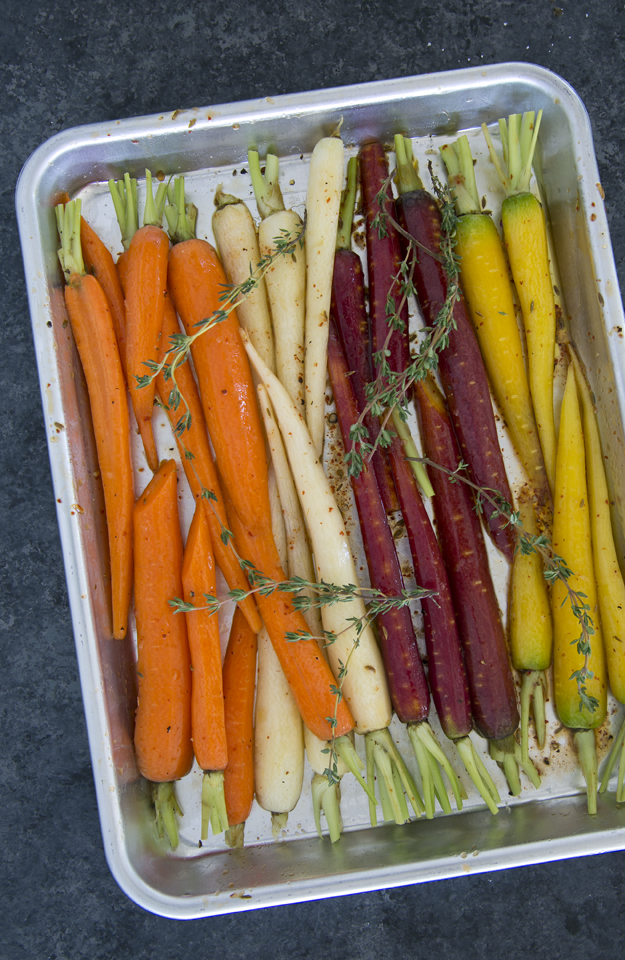 I think this marinade will also be fantastic with roasted squash or parsnips, and I am excited to try it on grilled zucchini this summer.
Here's a few other ideas for using up that tube of Harissa. It is spicy, so a little bit goes a long way.
Blend a spoonful into meatloaf or burgers
Swirl a bit into some mayo for a spicy sweet potato fries dip
Mix a dollop into humus for a spicy kick
Stir some into your favourite BBQ sauce for grilled or roasted chicken
Enhance your tomato sauce for pasta