Any time I can put a crisp topping on something and call it dinner is a great night in my house.
This dish is inspired by a a recipe I had seen in the Spring Issue of the LCBO Food and Drink Magazine. I switched up the protein from shrimp to chicken, and made my own piri piri sauce, because I couldn't find any ready-made at the supermarket.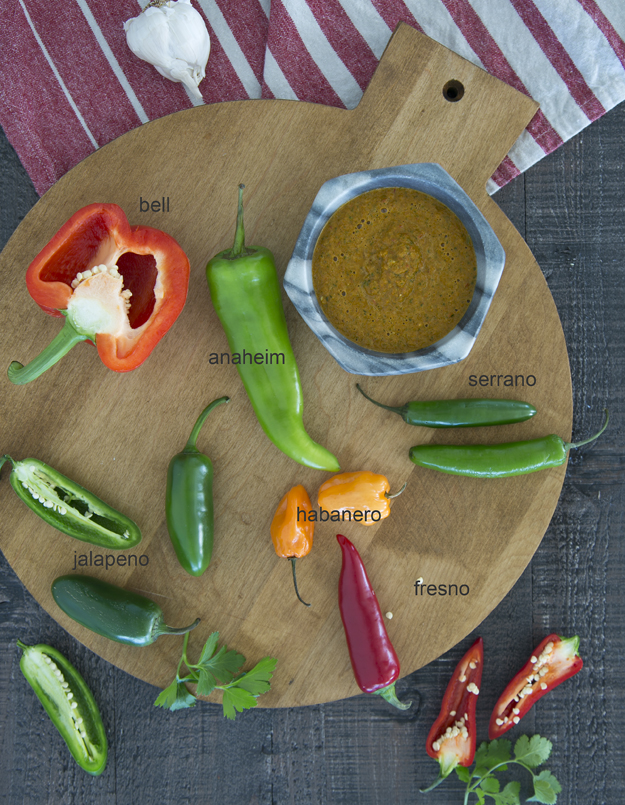 The sauce uses a mix of sweet bell peppers combined with a hot peppers. Above is the selection of peppers available at my local supermarket. I used the fresno pepper, around the same heat level as a jalapeño. Serrano peppers are hotter and habaneros are super hot. Here is the Scoville scale, which rates the heat of various peppers. The heat in peppers resides in the seeds and white ribs of the pepper, so remove them if you want to temper the heat. If  pain-searing heat is more your jam, like my sister Bonnie and niece Kailey, then go ahead and use the entire pepper.
I marinated some diced boneless skinless chicken thighs in the sauce. While it was marinating, I cooked up a pot of jasmine rice and prepared the crisp topping. Unsweetened coconut, salted cashews and Rice Krispies make up this topping. Coconut oil is the glue that holds everything together. I love having breakfast for dinner.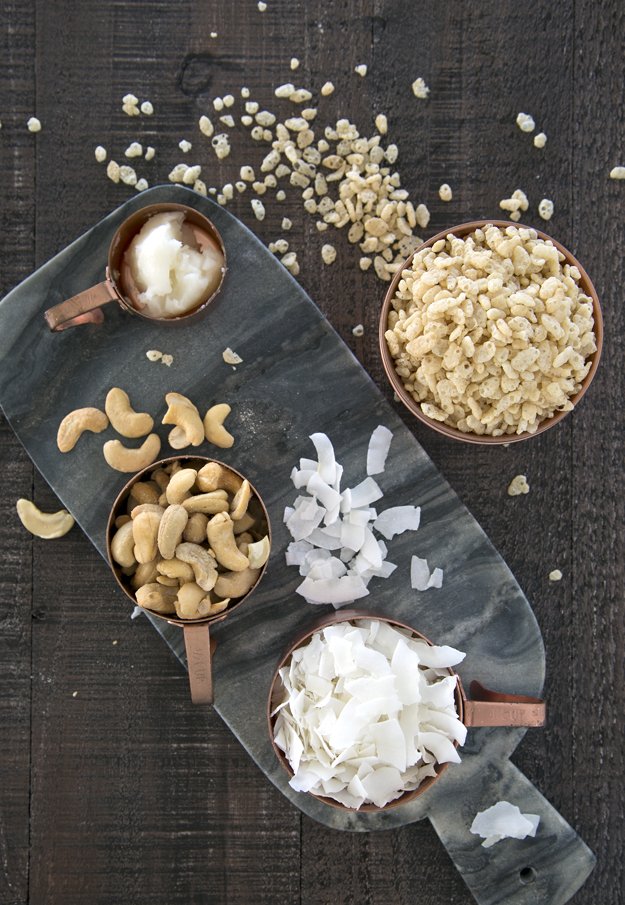 You could make this in a large casserole dish, but individual mini serving dishes are more fun. Any oven-proof vessel that holds around 2 cups will work. I used my little cast iron pans. Once the rice is cooked, add some frozen peas and corn. No need to thaw. A bed of fragrant fluffy Jasmine rice creates the first layer.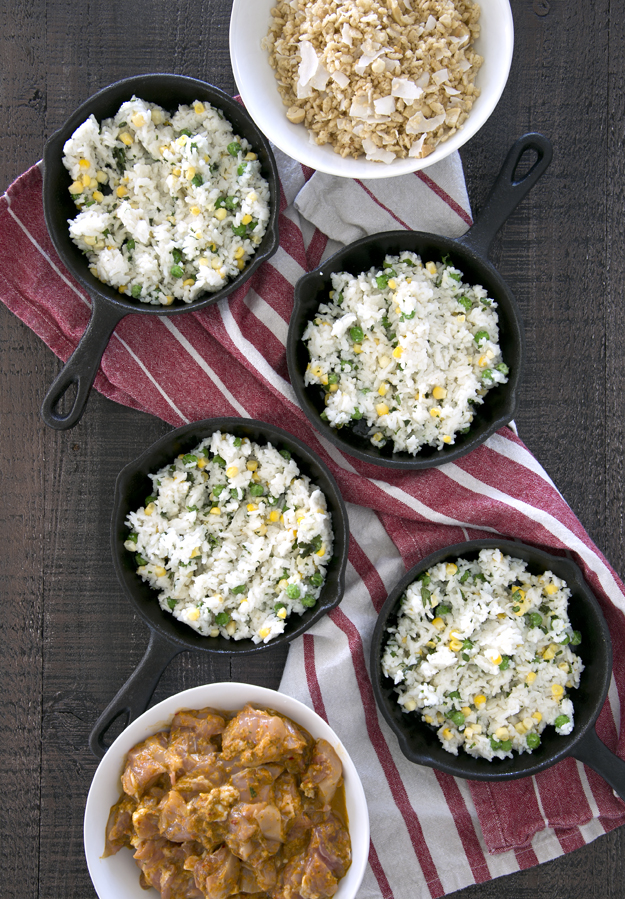 Marinated spice chicken goes down next. Pour in any extra sauce from the marinating bowl.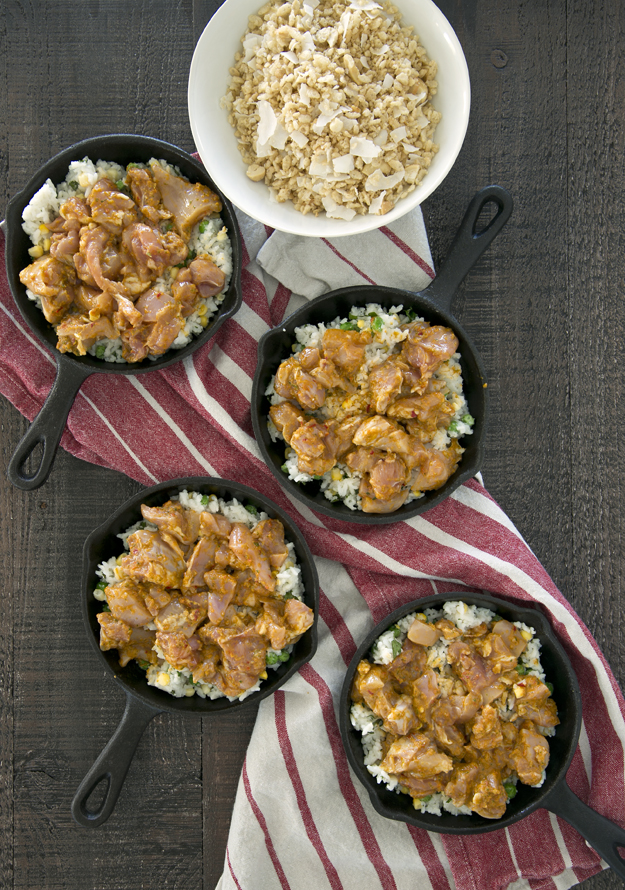 Finish with a blanket of coconut, cashew crisp topping.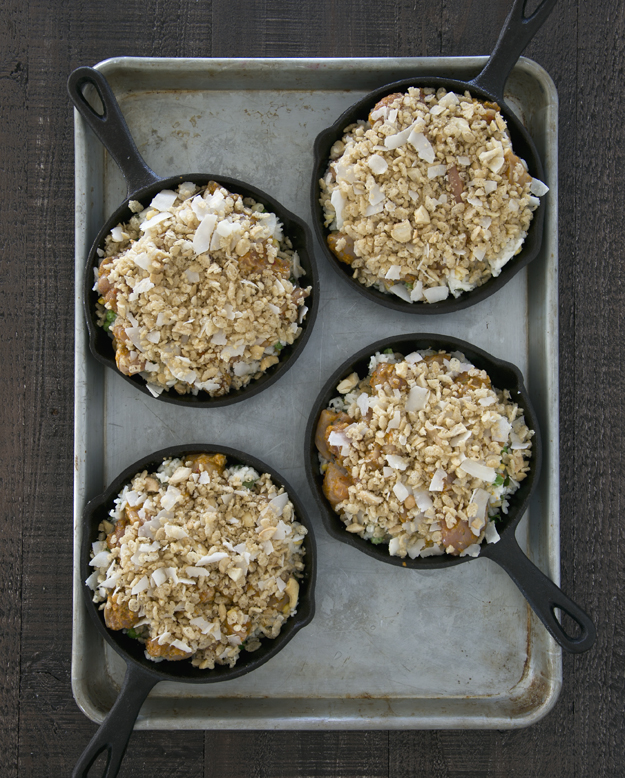 Half an hour in the oven is perfect to cook the chicken and crisp up the topping. Top with cilantro and a squirt of fresh lime.