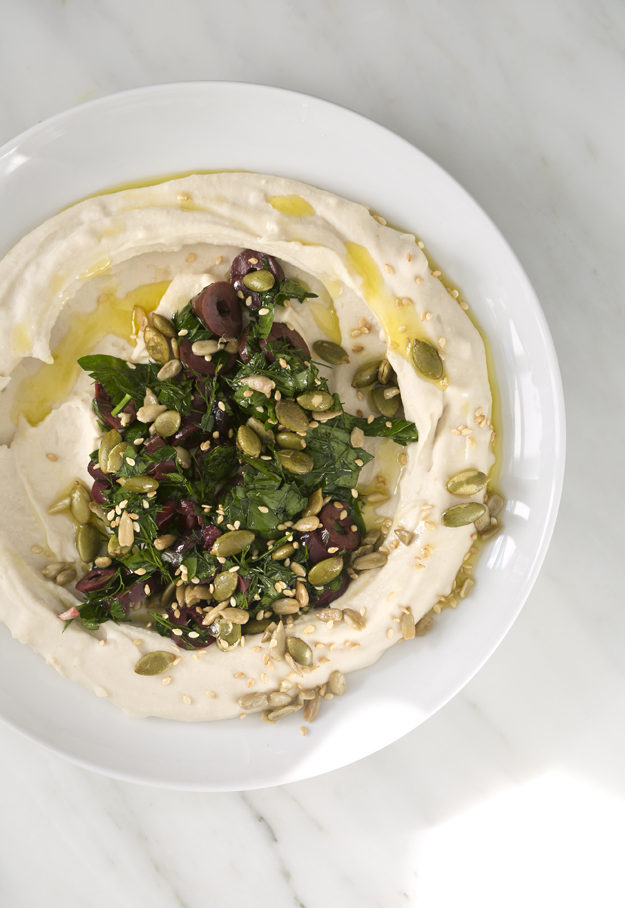 The curious folks over at America's Test Kitchen have launched a new digital brand, Cook's Science. I have a great fondness for understanding why things work in the kitchen. If you're a food science geek like me, you'll love it. I subscribed to their newsletter right away, and one of the first recipes to pop up in my inbox was this one for a white bean hummus.
The recipe was actually created to highlight the tepary bean. The tepary bean is higher in protein and fiber than other beans and is one of the most heat and drought tolerant crops in the world. At this time they are only available by mail order. Since I was in a hurry to make this, I just substituted dried white kidney beans (also called cannellini beans).
Of course you can buy ready made hummus at the supermarket. And, in a pinch, most of them are ok. Moving up a level from store bought is hummus made with canned beans. Ultimate hummus can really only be made with dried beans. Yes, it takes a bit of planning ahead, but the ultra smooth silky texture you get is worth it.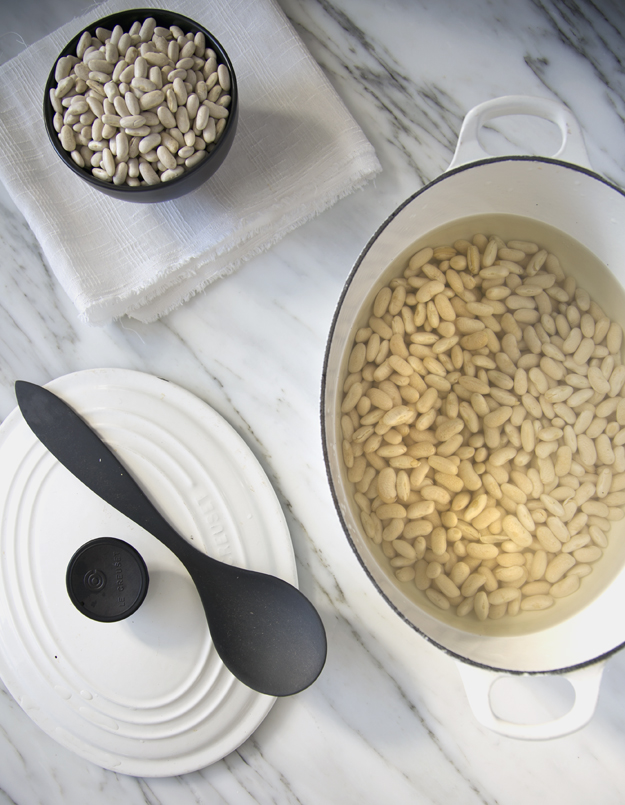 Baking soda and salt are added to the soaking water. Both of these contribute to breaking down the tough cell walls of beans and contribute to the creamy consistency of the finished hummus.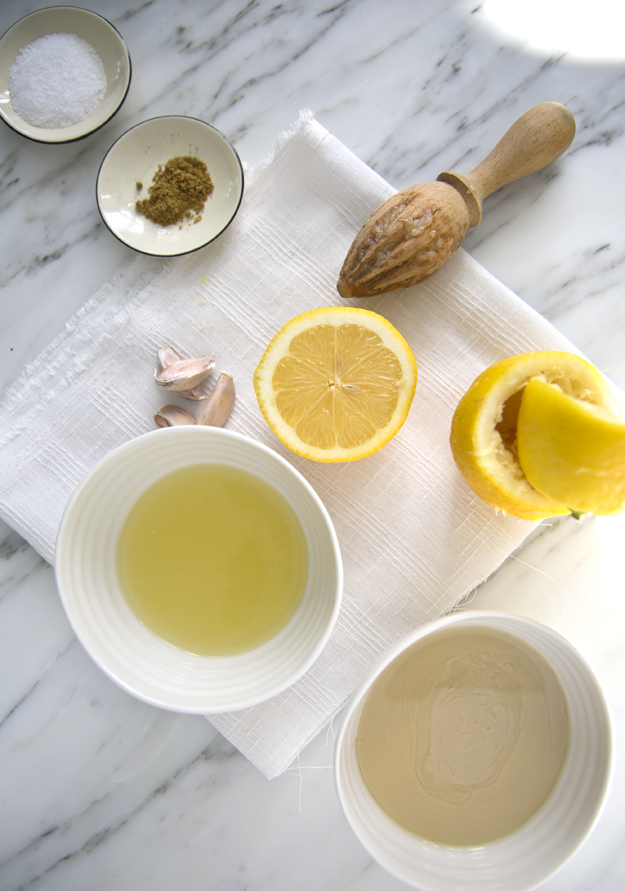 The usual suspects of lemon juice, garlic, tahini and cumin are added to this version. Where the similarity ends however, is how the garlic is added. The garlic is first pureed with the lemon juice and allowed to steep for 10 minutes. The infused lemon juice is strained out and the garlic is discarded. Turns out that the acidity in lemon juice, tames raw garlic's harsh pungent bite. I love this kitchen hack. I'm excited to try it with vinegar and garlic in my next batch of vinaigrette.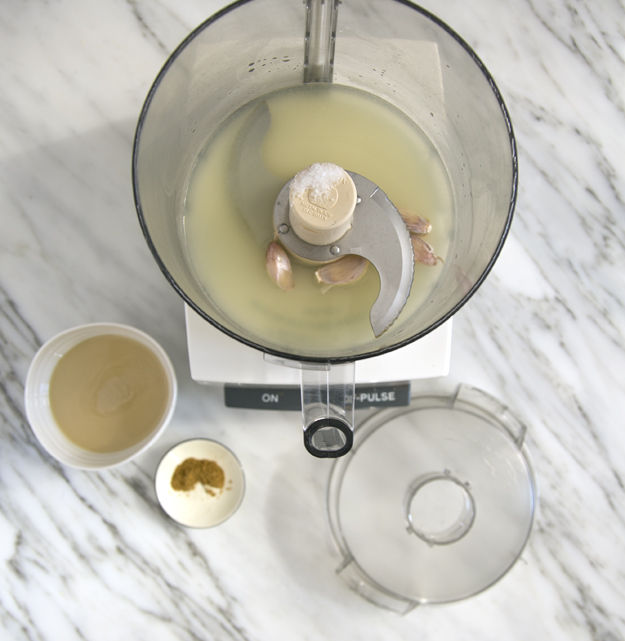 Be patient when pureeing the beans. It will take a good four minutes to get a silky smooth hummus.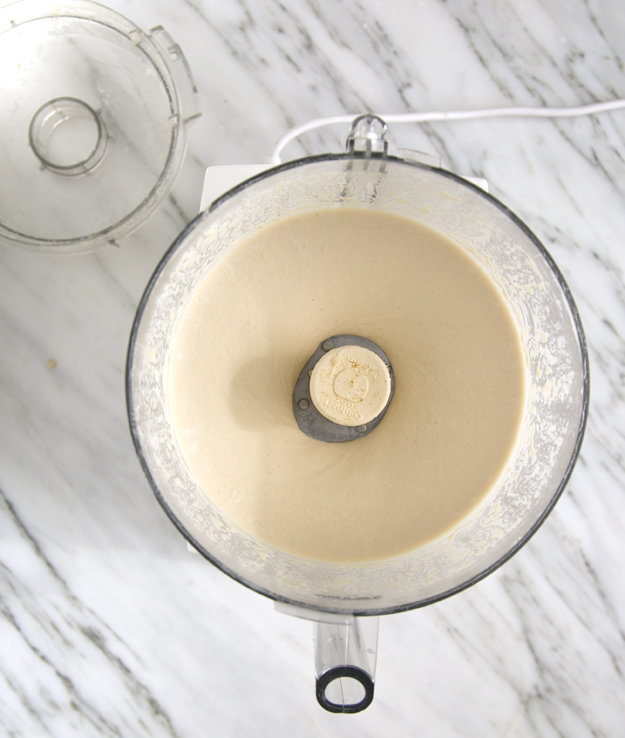 The hummus is finished an herb and olive salad. Parsley and dill add a bright verdant freshness and olives pack a briny salty punch.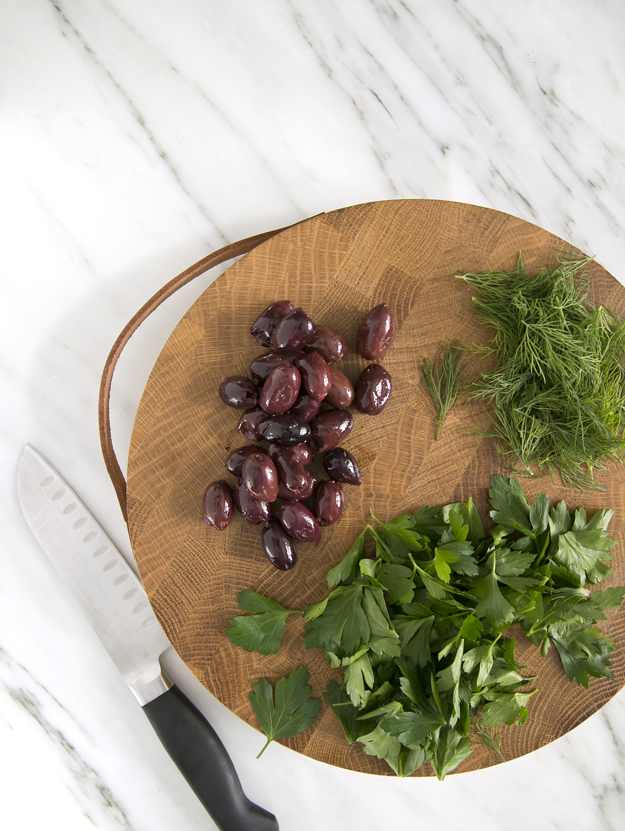 A  topping of toasted pumpkin, sunflower and sesame seeds add a delicate crunch.