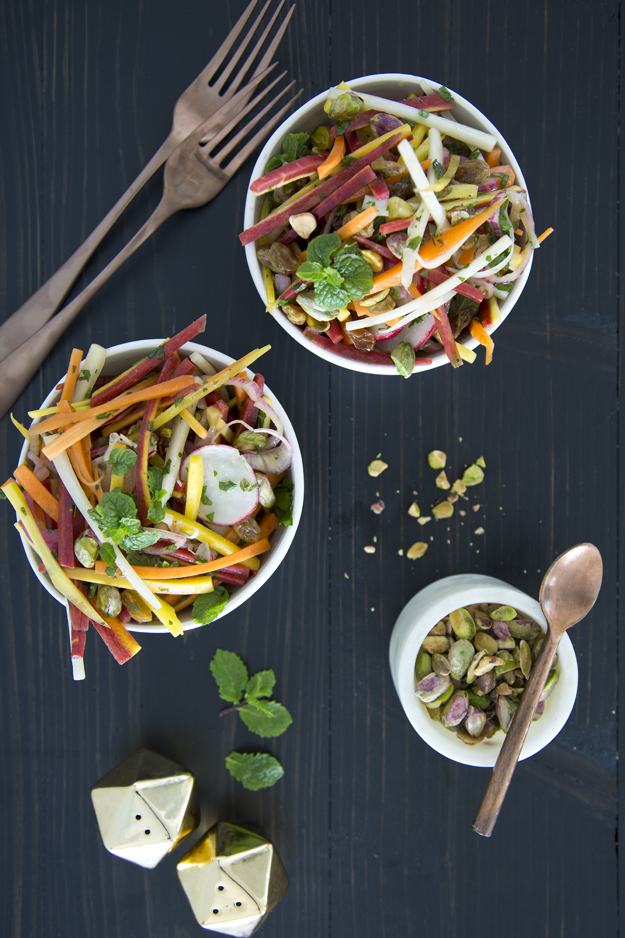 I am not exactly a fully immersed and loyal subject of the social media kingdom. While I do have an Instagram account, I came late to the game and don't post very frequently. Like all social media, it sometimes leaves me feeling just a teeny bit jealous. Like when I see posts like this, this, and this.
Local asparagus, rhubarb or spring peas have not yet arrived in my neck of the woods, but I am still craving something fresh and crunchy. Enter the humble carrot. Much like that shy kid you knew in school, carrots possess way more charisma than we give them credit for. One of mother nature's most versatile creations, they can be juiced, braised, stir-fried, roasted, pureed, whipped and baked. Equally at home in savoury and sweet applications, carrots are an unsung hero in the kitchen.
Bonus points if you can find rainbow carrots, but regular carrots will be equally delicious.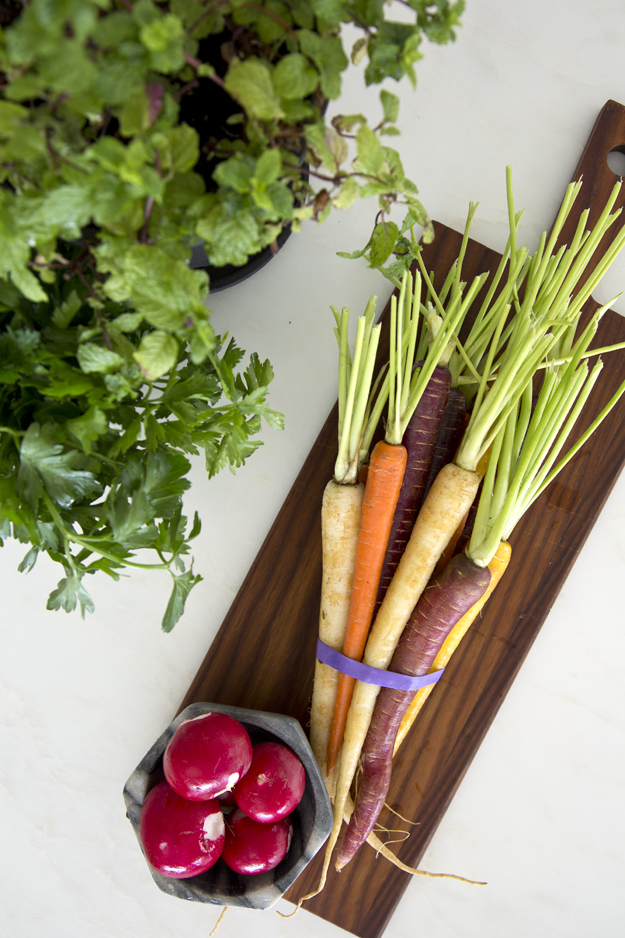 Start with a quick pickling of a shallot and some raisins. If you have some fancy champagne vinegar in the pantry, now's the time to bust it out. If not, regular white wine vinegar will also work.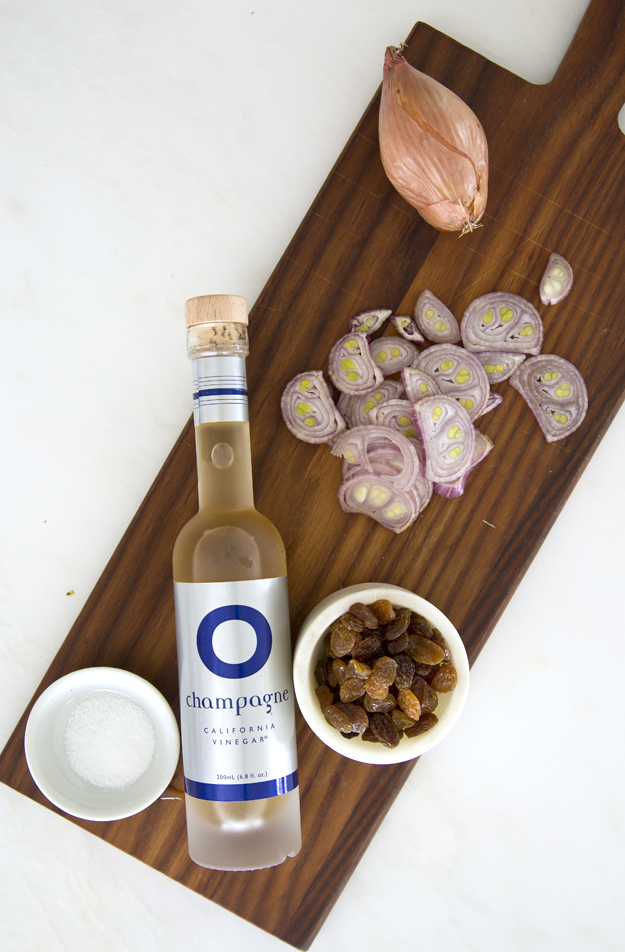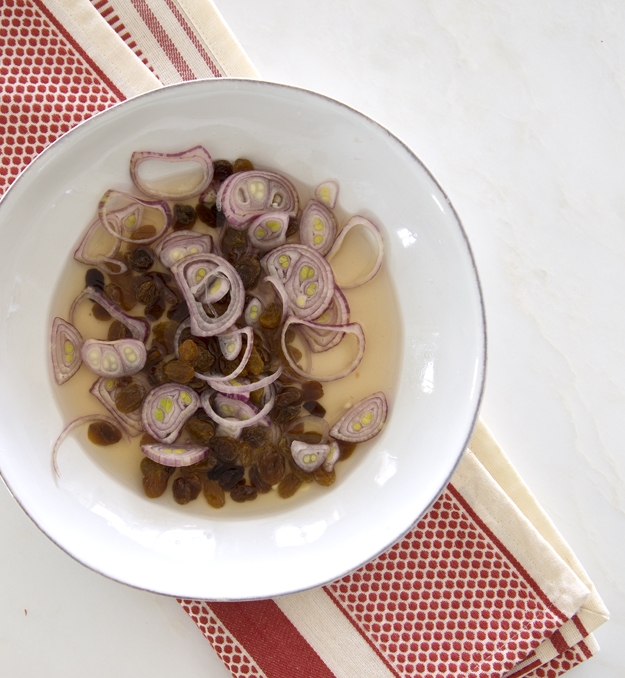 Give the vinegar, sugar and salt some time to do their magic and get on with the rest of the salad. Julienning carrots is a breeze if you have a mandoline. If not, here's the perfect time to practice your knife skills. I made a video showing you the safest and quickest way to do it. If you can't be bothered to julienne, simply shaving the carrots with a vegetable peeler would be a good alternative. I just prefer the crunch that you get with julienned carrots.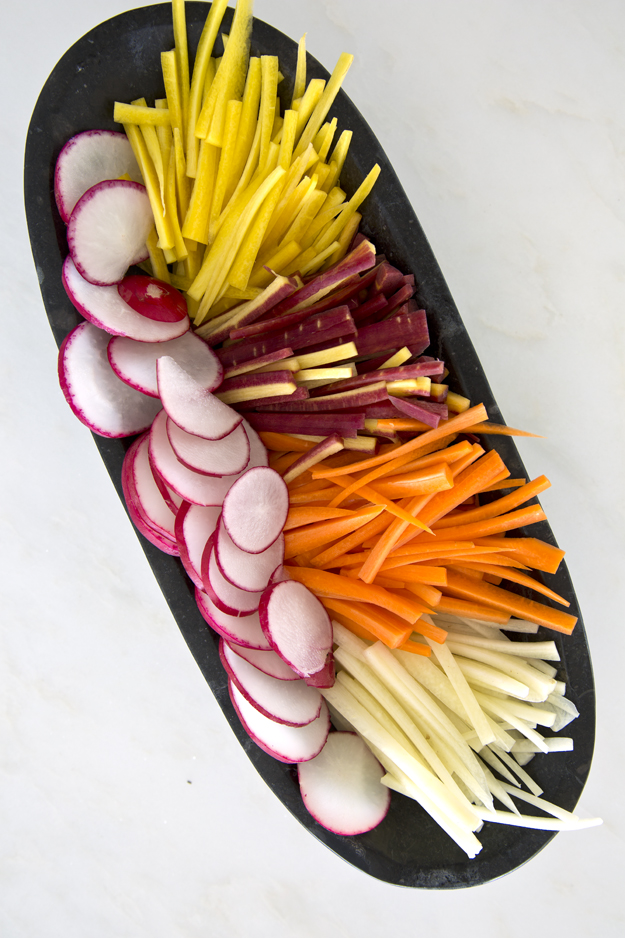 Mint and Italian parsley add the verdant freshness I am craving this time of year.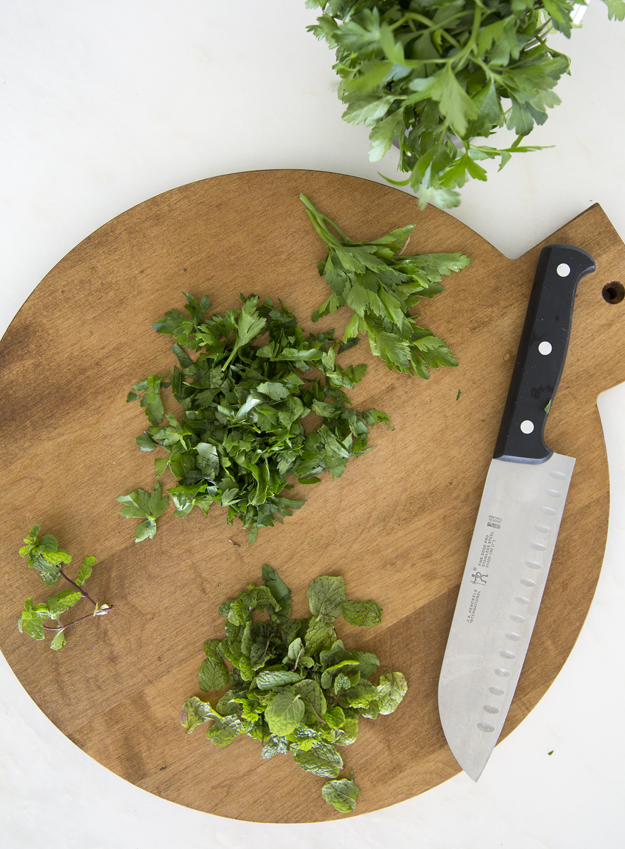 This salad touches all the bases. The raisins and honey add a welcome whisper of sweetness. Bitter radishes and spicy red pepper flakes punch back at that sweetness. Pistachios add a satisfying crunch. And bonus! This salad tastes even better the next day.