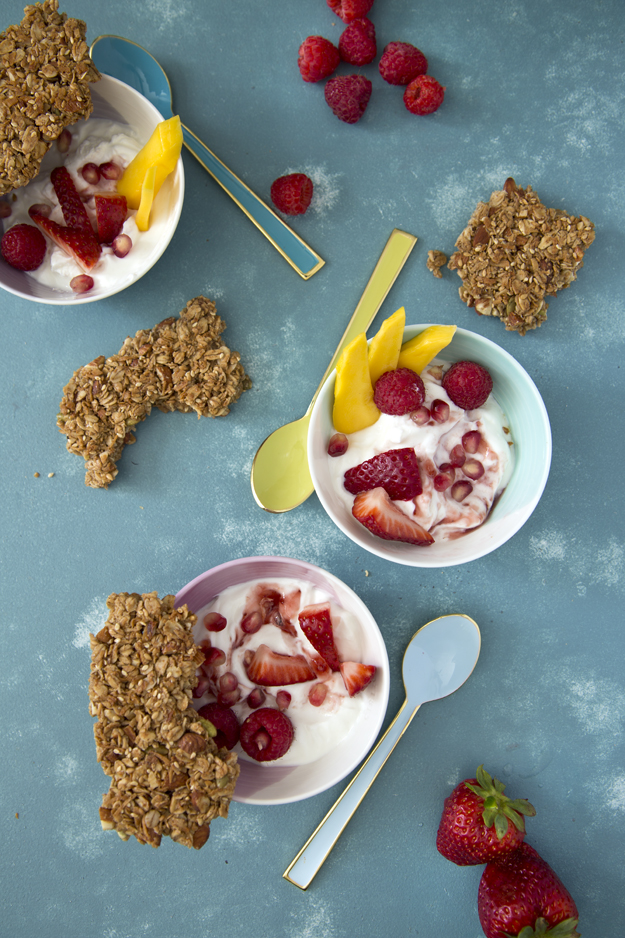 If you're one of those people that pick all the big clumps of granola out of the bag, leaving the little crumbs for the rest of your family, then this granola bark is for you.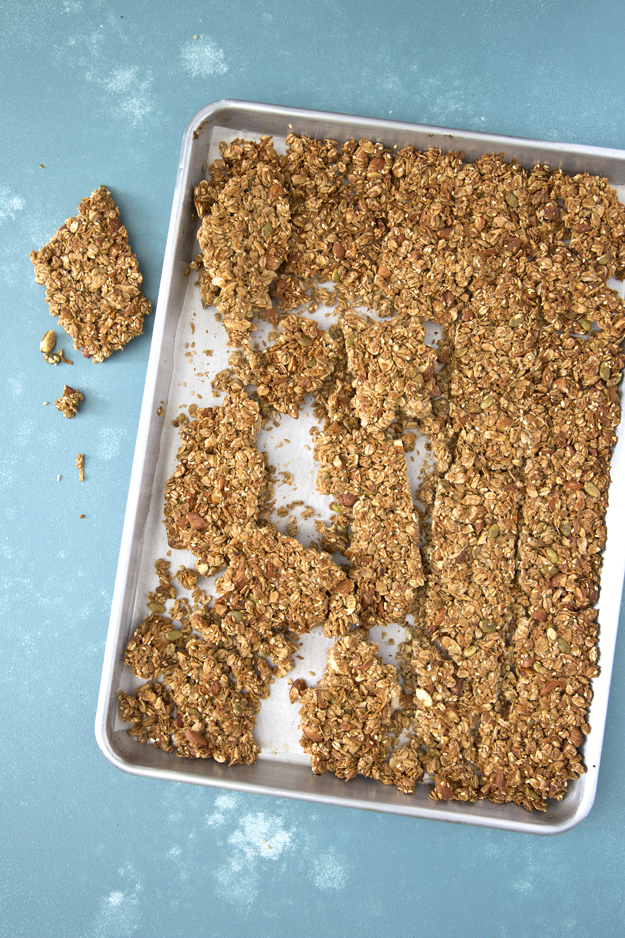 The recipe comes from the cookbook Tartine All Day, by pastry chef Elizabeth Prueitt. She and her husband, bread baker extraordinaire, Chad Robertson, are the owners of the Tartine Bread empire in San Francisco.
I recently sorted through all my cookbooks and got rid of a big pile that just didn't bring me joy anymore. I wasn't planning to buy any new ones.  We're in declutter mode around here these days. But I'm happily willing to make room for this book on my shelf. It is filled with inspiration for way we want to eat now, melding new ingredients with old techniques. These are the recipes that Prueitt cooks for her family everyday.
Start by gathering the dry ingredients. Rolled oats (not quick cooking), pumpkin seeds, unsweetened coconut, golden flax seed, sesame seeds, cinnamon, whole almonds and ground almonds (almond flour). Feel free to substitute other seeds and nuts. Chia seeds and sunflower seeds would be good. Pecans instead of almonds would be delicious. For Nutella fans, try using hazelnut flour instead of the almond flour.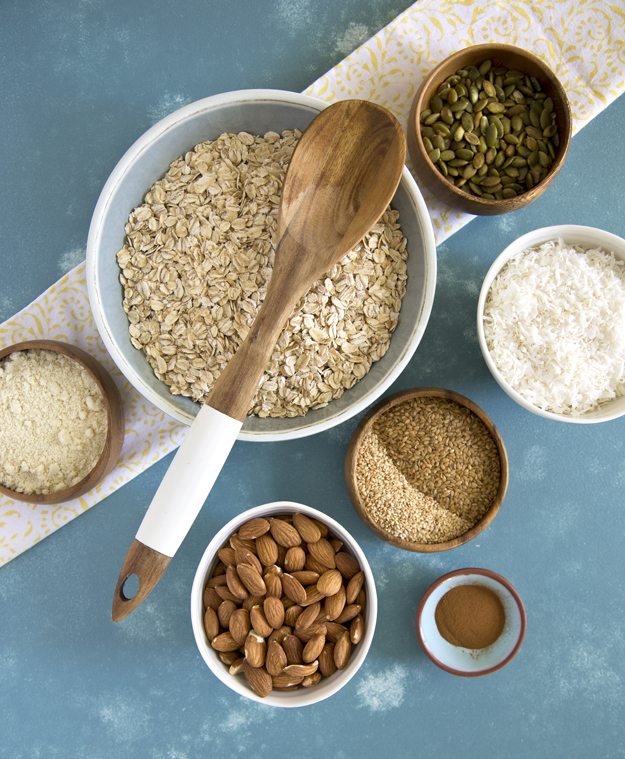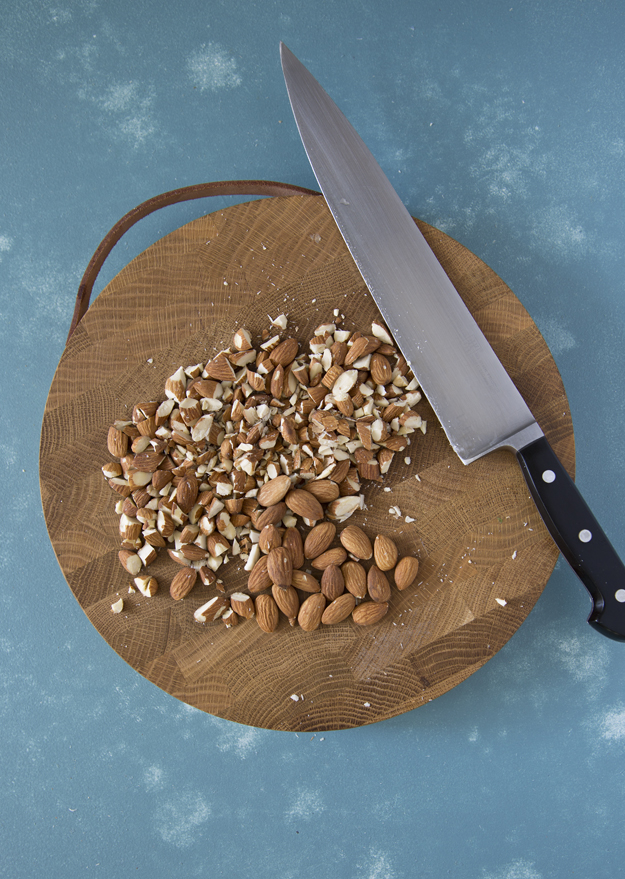 For the liquid ingredients, maple syrup is simmered with water, coconut sugar, and salt until the sugar dissolves. Prueitt calls for vegetable or olive oil, but I used coconut oil. The final liquid ingredient is an egg white, which helps make the granola bark extra crispy.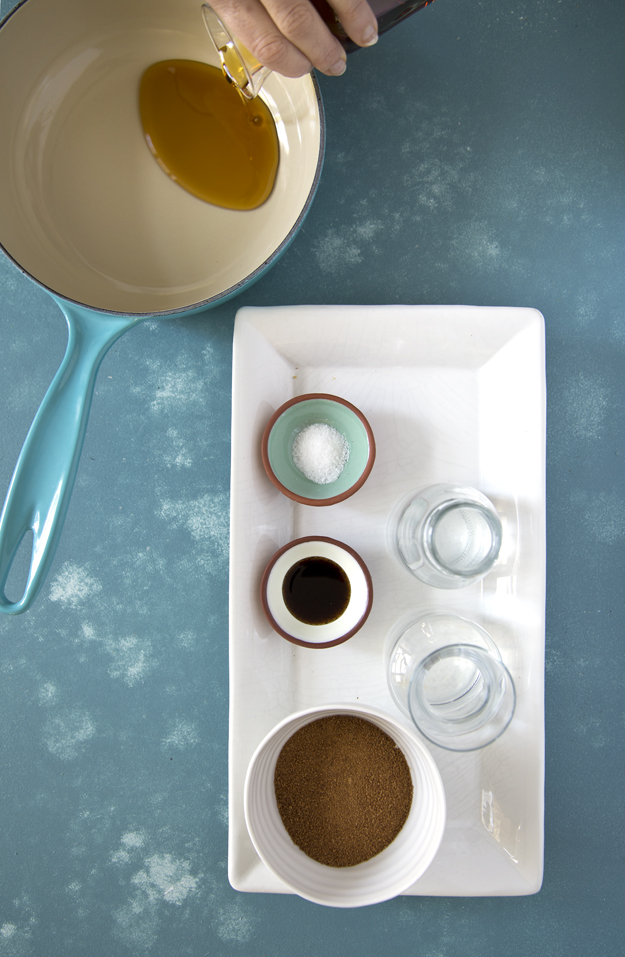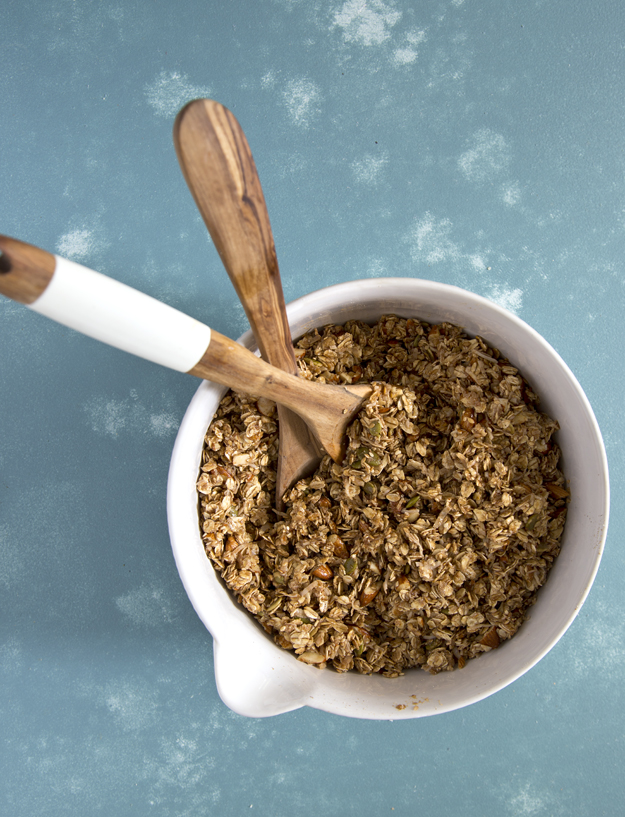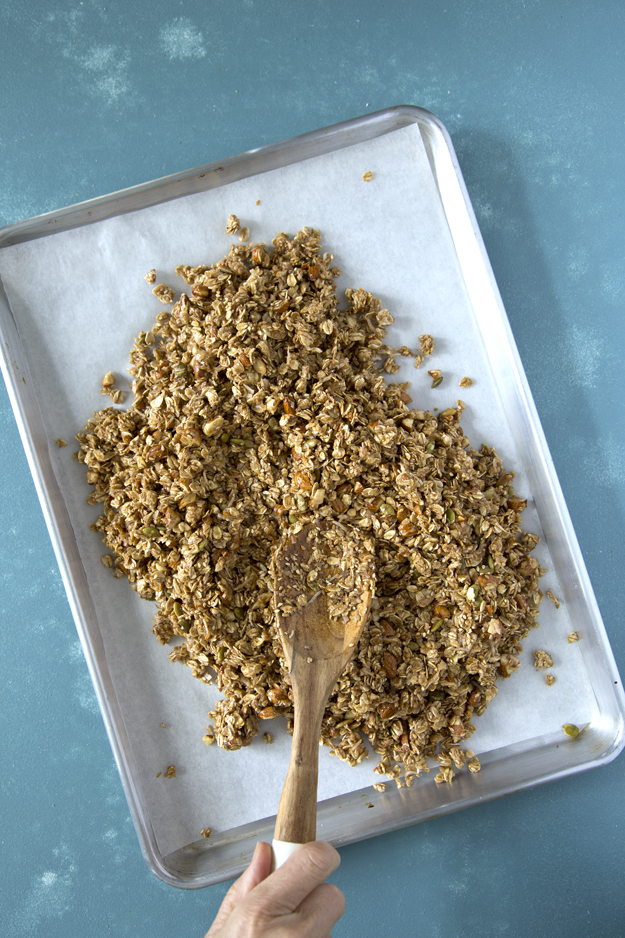 Before baking, it is important to press the granola quite firmly into the pan. The easiest way to do this is to cover the granola with a sheet of parchment paper and press a second pan over the  bark.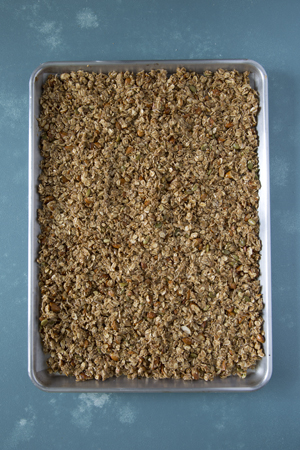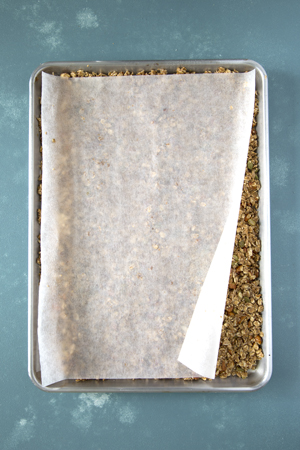 .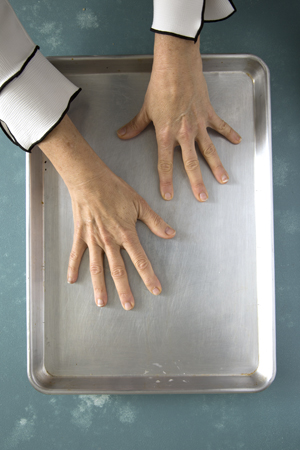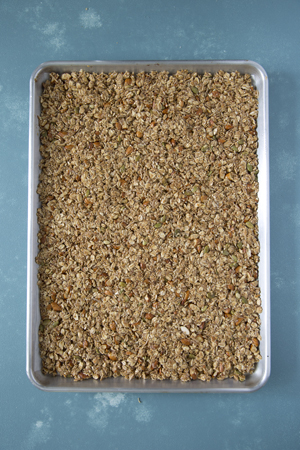 Once baked and cooled, break bark into big pieces and pile them into a big glass jar and set it on the counter for snacking.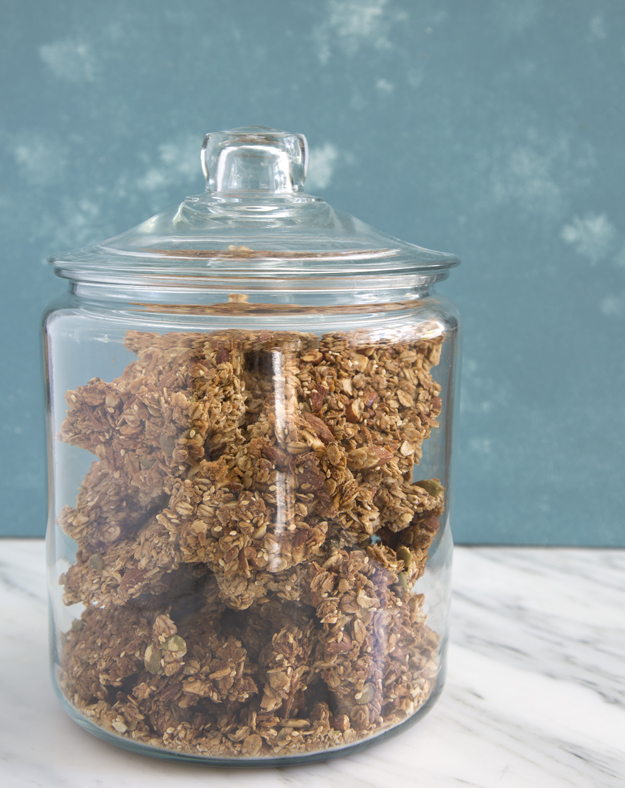 Or crumble it up into your yogurt for breakfast.
Click here to print recipe for Granola Bark.