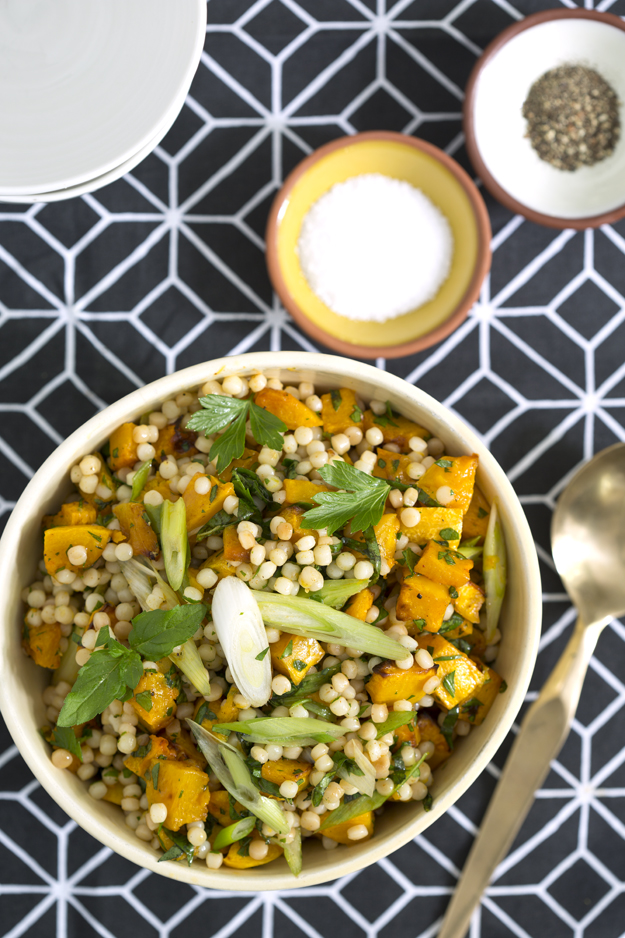 Hope life is treating you well this week. We are in full-on purge mode around here. We're planning to downsize shortly. It's amazing the amount of junk you can accumulate in 23 years.  Getting rid of stuff is not my husband's forte. He still has all his high school essays. (He got an A+ in his Family Studies paper on "The cost of setting up a home for newlyweds" – it was the 70's!) He kept all the cards from our wedding. We have been married for over 30 years. He also kept every birthday and father's day card from me and the kids.
I wasn't hopeful that he would be able to dispose of very much. But once he began shredding, he couldn't stop. And then he discovered Kijiji. Things have been flying out of here at an alarming rate. It has become quite cathartic for him. I'm afraid that if I stay still for too long he might put me up for sale on Kijiji. I can just imagine the ad:
"Pre-owned, but very well-maintained wife for sale. All parts original. A little slow to start up in the morning, but motor begins purring after an extra-hot latte." Will accept any reasonable offers."
This salad was inspired by a forgotten bag of Israeli couscous I discovered sitting at the back of my pantry in a cleaning spree. The addition of roasted butternut squash is the clever idea of Daniel Gritzer over at seriouseats.com. Start by toasting the uncooked Israeli couscous in a bit of olive oil.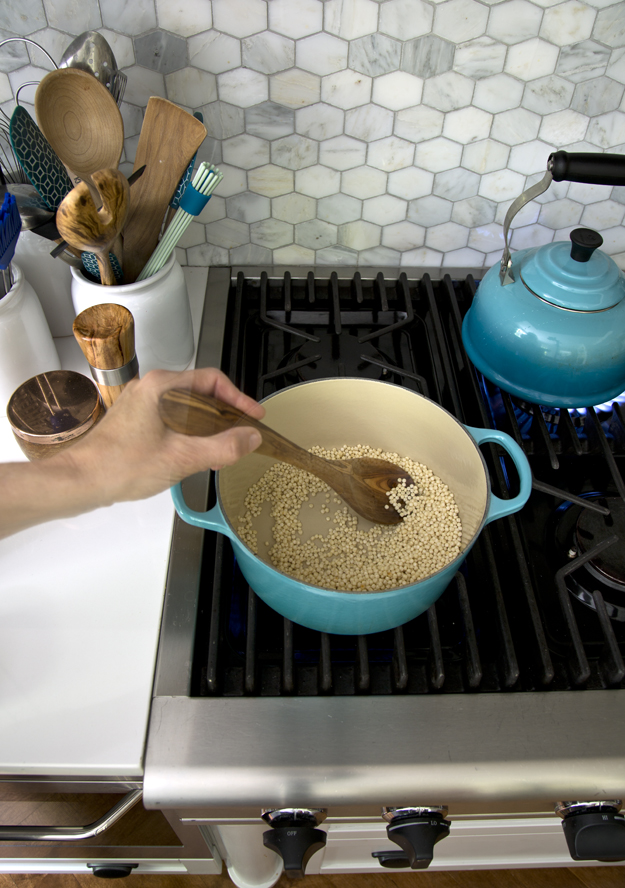 Add boiling water and salt and cook couscous.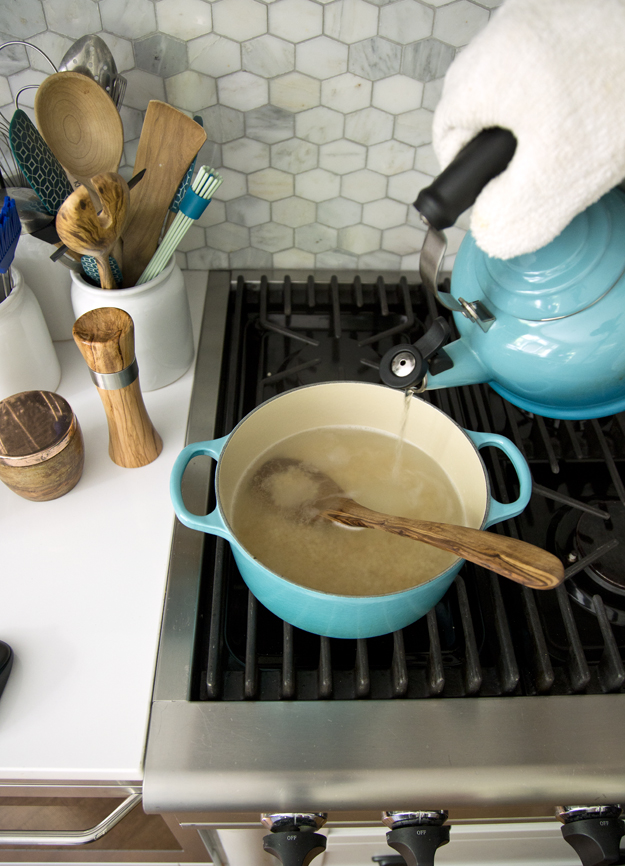 I recently learned that squash is an excellent source of potassium. Apparently acorn squash is the champion, but butternut is a close second, and I find it much easier to peel. All those ridges in acorn squash scare me. If you need a primer on peeling and cutting butternut, check out the video in this post.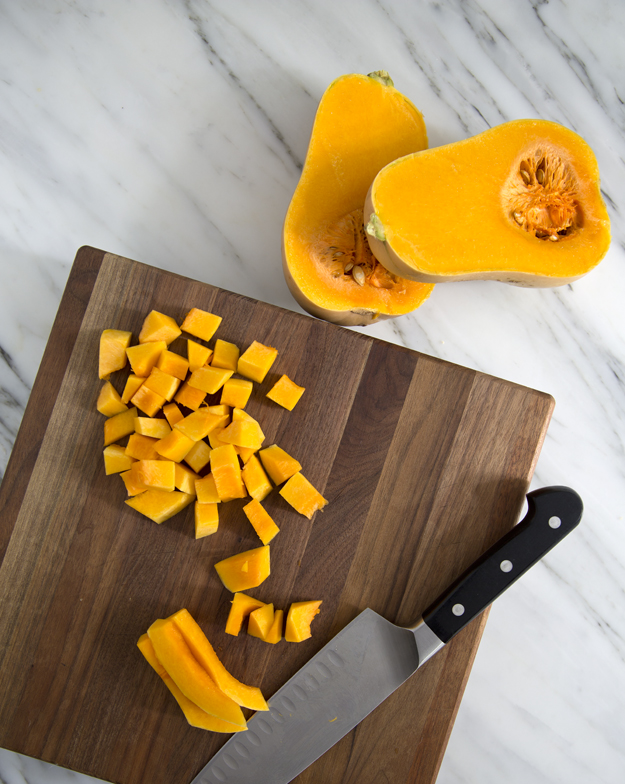 Toss squash with some olive oil, salt and pepper. Add some smoked paprika too, because everything is better with smoked paprika.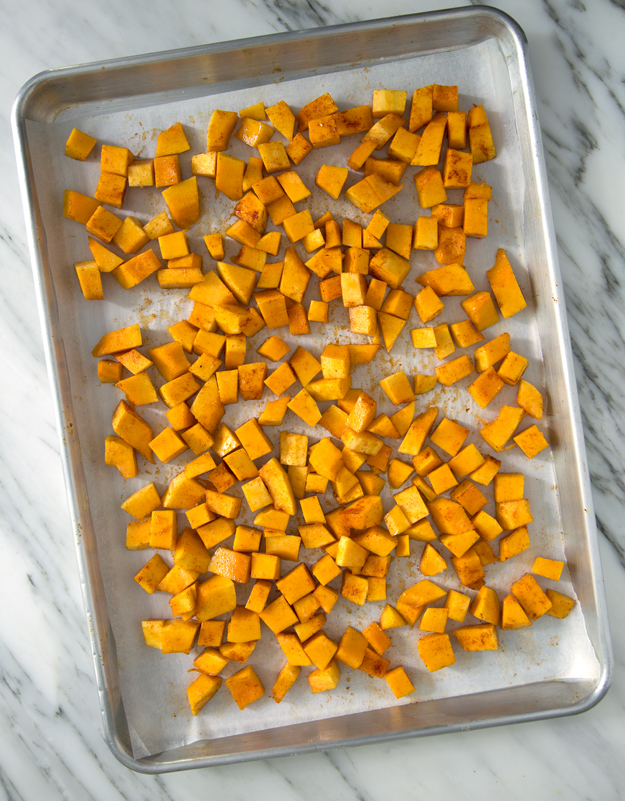 A jolt of freshness is provided by lots of green (scallions, mint and parsley) and yellow (lemon).