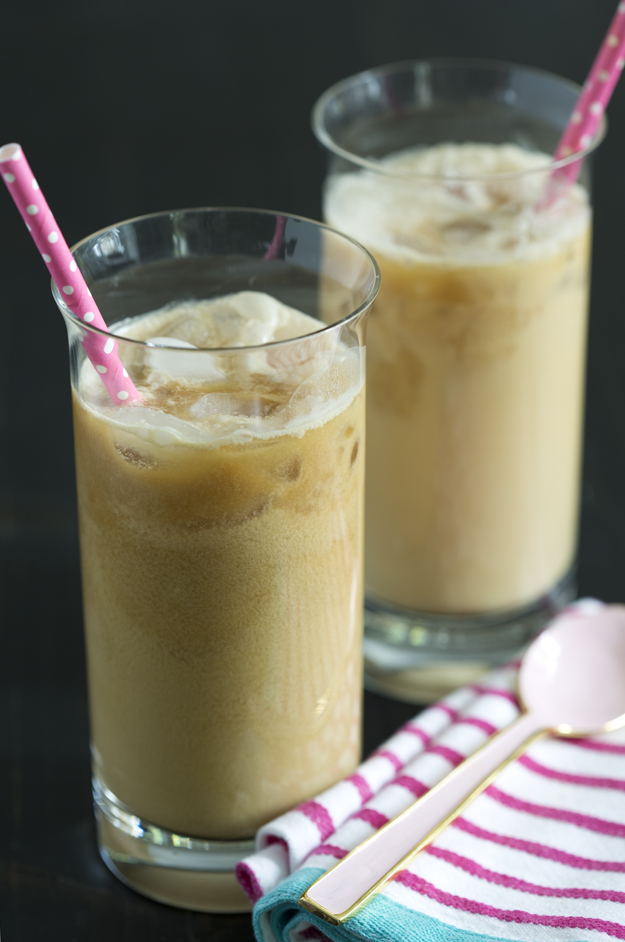 Remember the movie Field of Dreams? Kevin Costner, hears a voice telling him "If you build it, he will come."  I love this philosophy. Some may call it wishful thinking, but I think it's more powerful than that. I am putting a bathtub into our new condo, in the belief that if I do, one day I will have grandchildren to bathe in it.
And, I truly believe that if I make this Toasted Coconut Cold-Brew Coffee, summer will finally arrive. Full disclosure, as I was shooting this post on Sunday, snowflakes were falling outside my window. But let's remain positive, shall we?
So, cold brew coffee. What's all the buzz about? It's not the same thing as iced coffee. Iced coffee is made by brewing strong coffee, chilling it and then pouring it over ice. Cold brew is prepared by saturating coarsely ground beans with cold water and then letting it sit at room temperature for 12-24 hours. Then it is strained and served over ice.
Cold brew is much lower in acid than traditional iced coffee. It has a natural sweetness and smooth finish. If you are curious to understand the chemistry behind this culinary alchemy, check out the post I wrote last summer.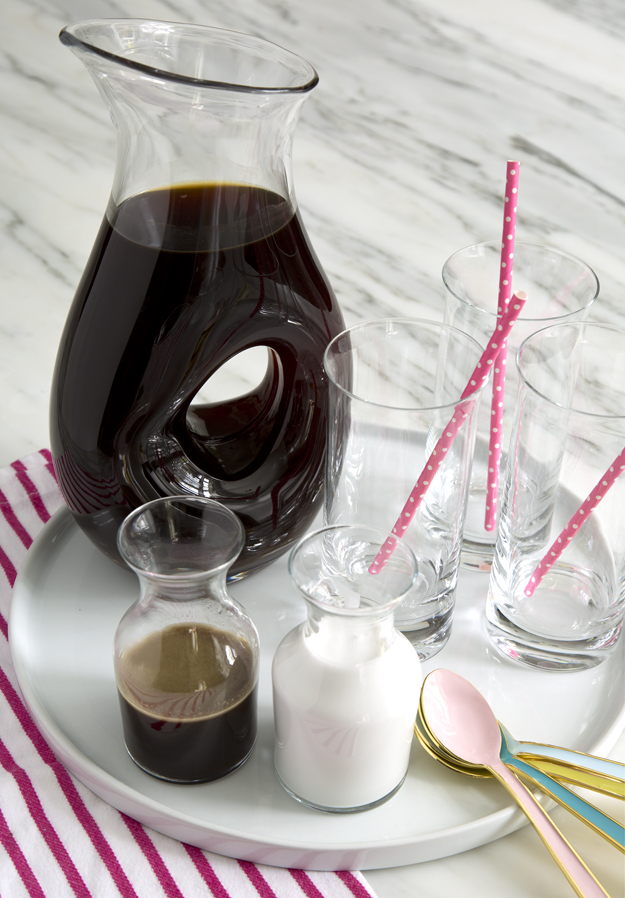 But now, onto the toasted coconut part. My daughter alerted me to the fact that Starbucks recently introduced Toasted Coconut Cold Brew to their summer lineup. While their Unicorn Frappuccino or Pumpkin Spice Latte hold zero appeal for me, this introduction has my name written all over it. My love of all things coconut is no secret to regular readers of this blog. This is my 21st coconut post!
Kat Boytsova, recipe tester over at Epicurious figured out how to make this at home. To make the toasted coconut flavouring syrup, simmer toasted coconut, water, honey and sugar until the sugar dissolves. Turn off the heat and let it steep for a while. Strain the coconut and you have toasted coconut syrup.
I used coconut sugar instead of regular white sugar. While I am under no illusion that coconut sugar is healthier for you than regular sugar, I do enjoy the nutty taste and faint coffee aroma it imparts.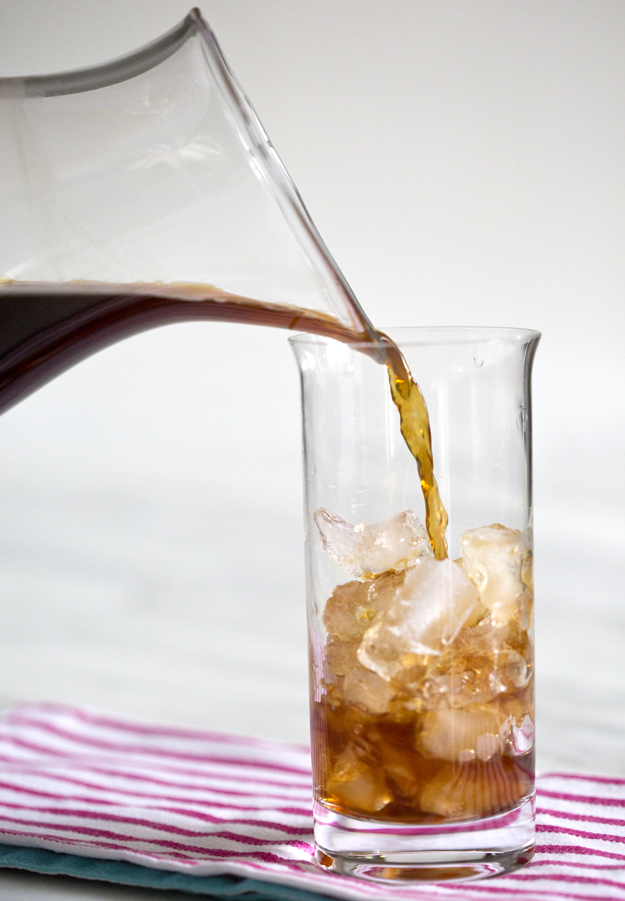 Pour the cold brew over ice, add a splash of coconut syrup and finish with some coconut milk.