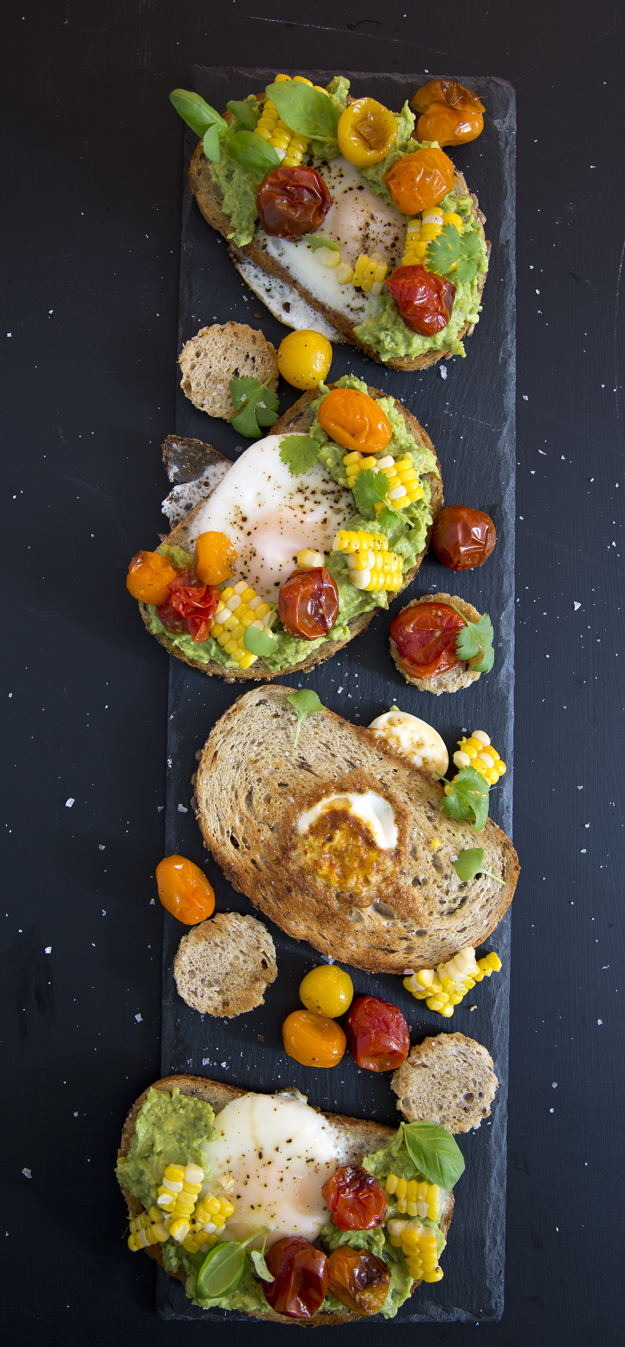 Egg-in-a-hole used to be one of my favourite meals as a child. I loved taking the little round piece of toast and poking it into the center of the egg, watching the runny golden yolk ooze out. I had completely forgotten about this egg dish until Tieghan Gerard, over at Half Baked Harvest, had the genius idea to turn it into a new way to eat avocado toast.
She topped hers with mashed avocado, corn, nectarines and feta cheese. We are not quite in nectarine season here, so I decided to roast some little cherry tomatoes with the corn. Mine got a topping of ricotta salata, basil and cilantro. A squirt of hot sauce or some pickled jalapeños would also be quite delicious if that's more your jam.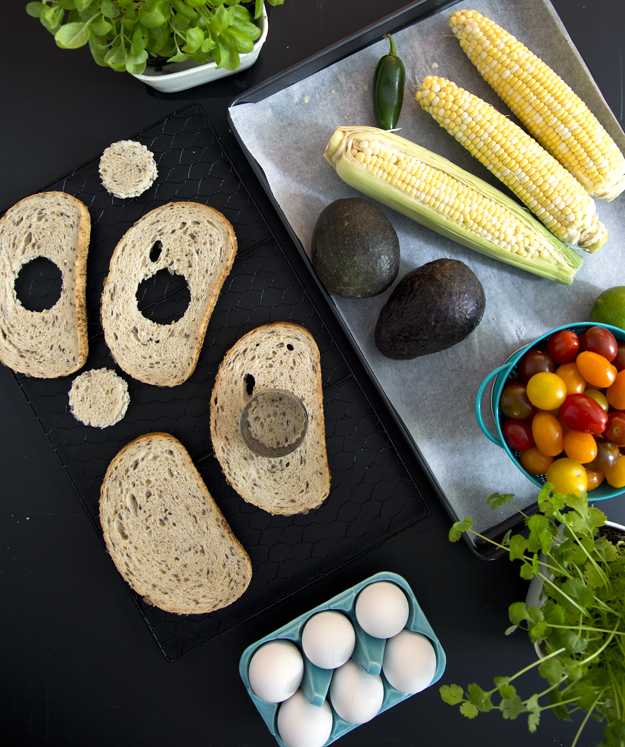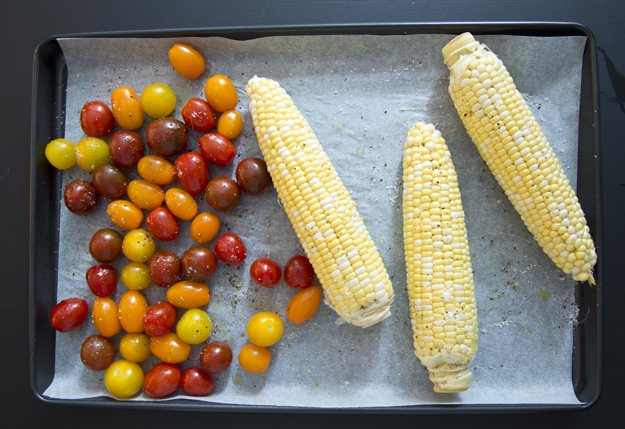 The tomatoes and corn spend about 20 minutes in a hot oven, getting all golden brown and delicious. This gives you time to mash the avocados and make the egg-in-a-hole toasts.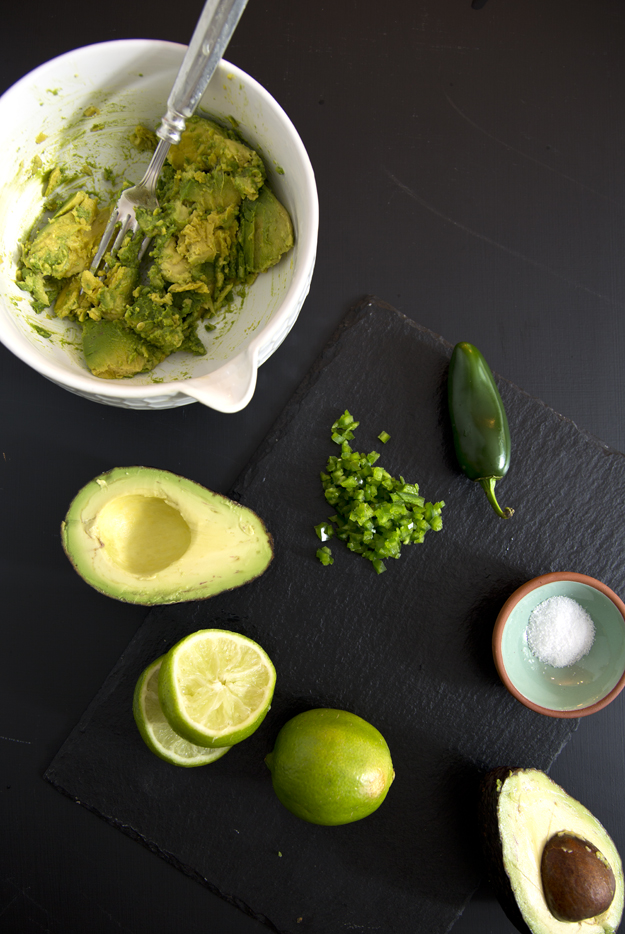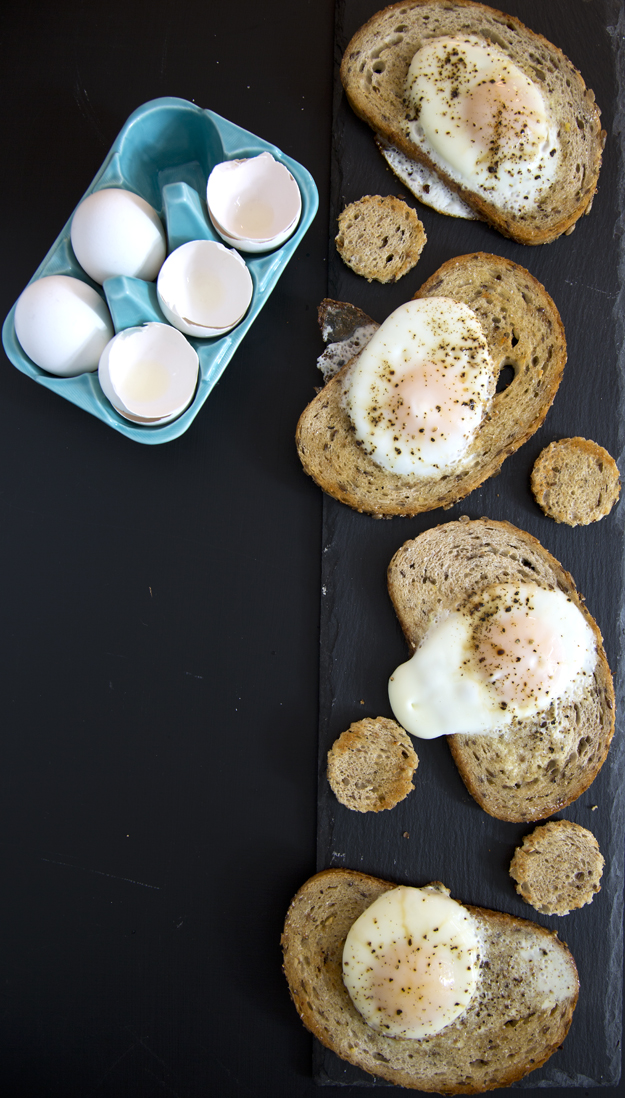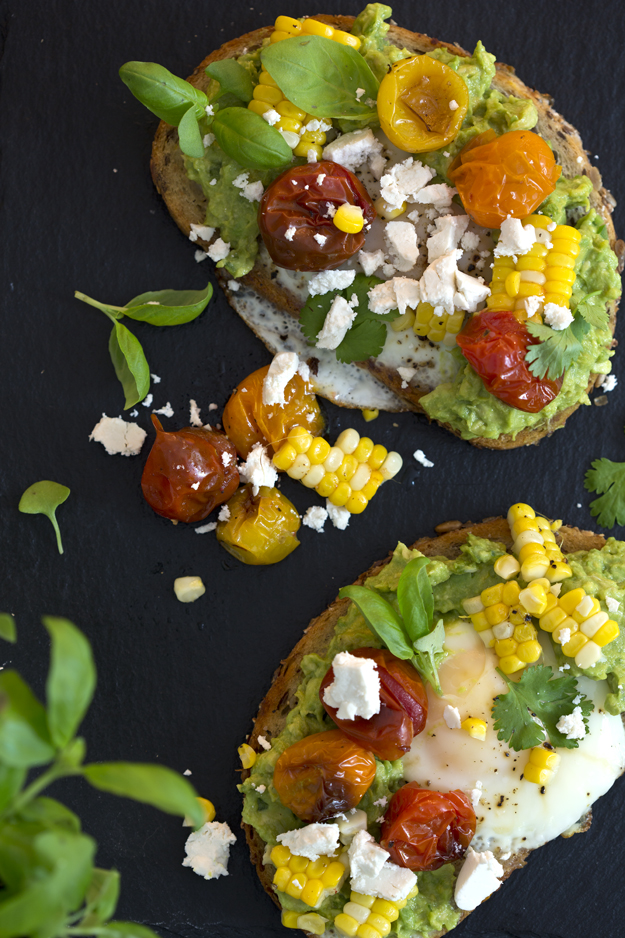 This is comfort food at its finest. It would make a beautiful brunch, but I love it best for dinner. There is something a little bit indulgent about having breakfast for dinner.