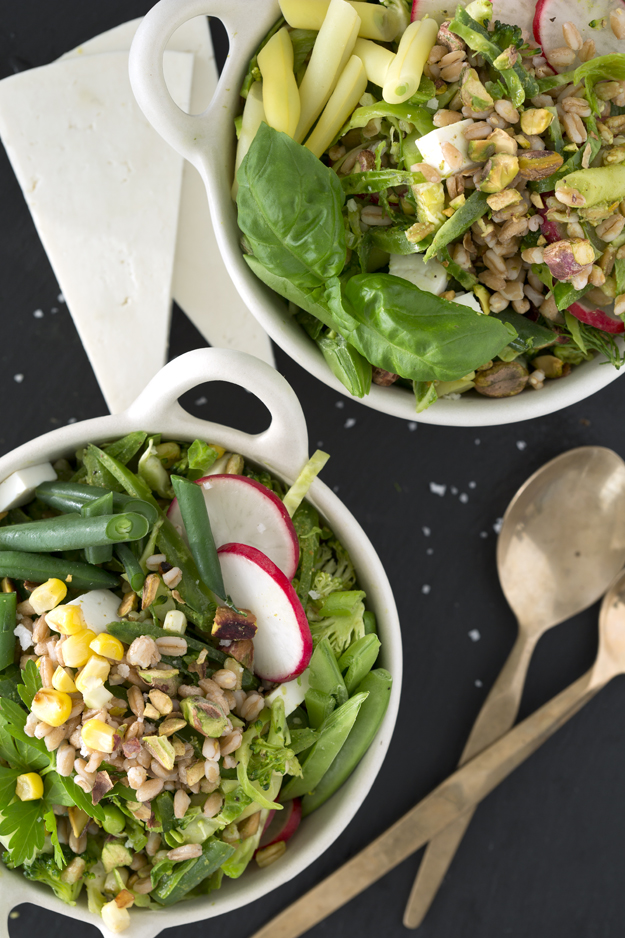 I have made this salad 5 times in the past month. Each time I've made it, it's been slightly different. That's the beauty of this salad. Although I am providing you with a recipe, think of it more as a guideline and go whatever vegetables look freshest at the market that day. Late September is a perfect time to make this salad. So much fresh local produce is still available.
Chop everything up very small. That way when you take a spoonful you'll get a bite of everything. This is my favourite way to eat a salad. I kept most of the vegetables raw. The only thing I cooked was the yellow and green beans as I really dislike their taste and texture raw.
Use both the florets and the stems of broccoli. Chopped small, they are perfect for this salad.
Sugar snap peas add sweetness to the salad. Slice them thinly on the diagonal.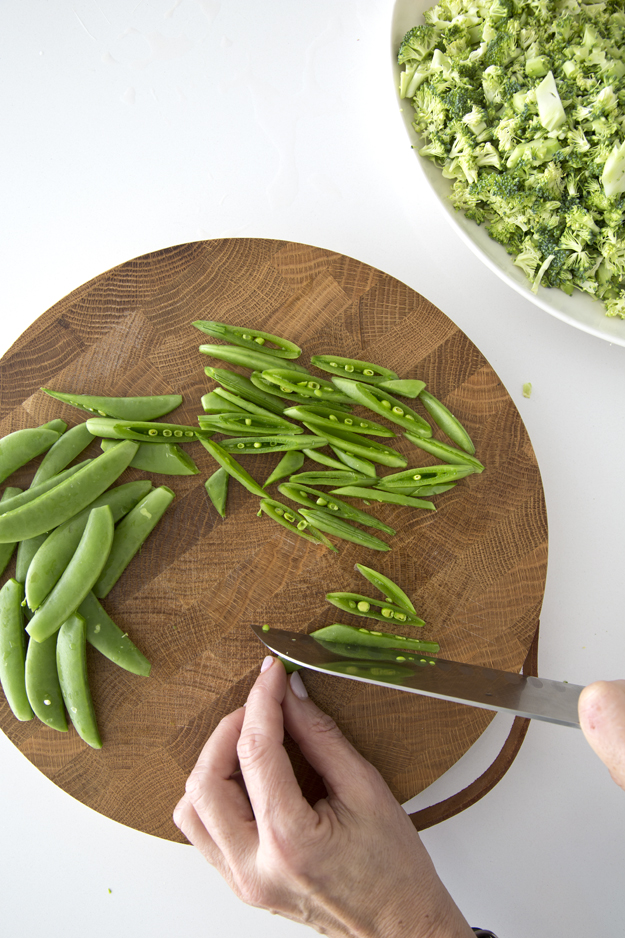 Brussels sprouts add a pleasant bitterness. Cut them in half and then thinly julienne them.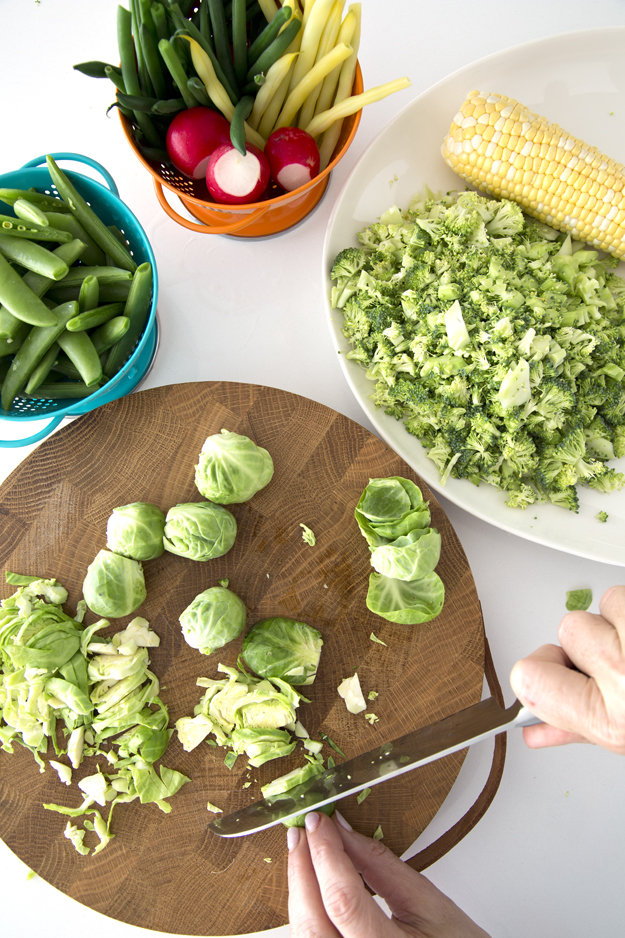 Radishes add crunch and a spicy bite.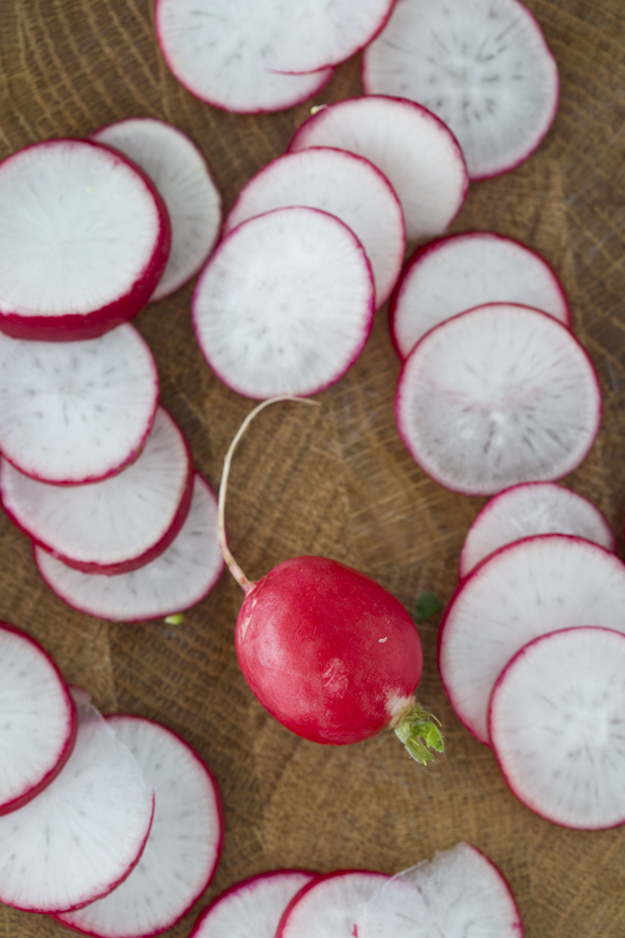 Yellow and green beans get cut into bite sized pieces after briefly cooking.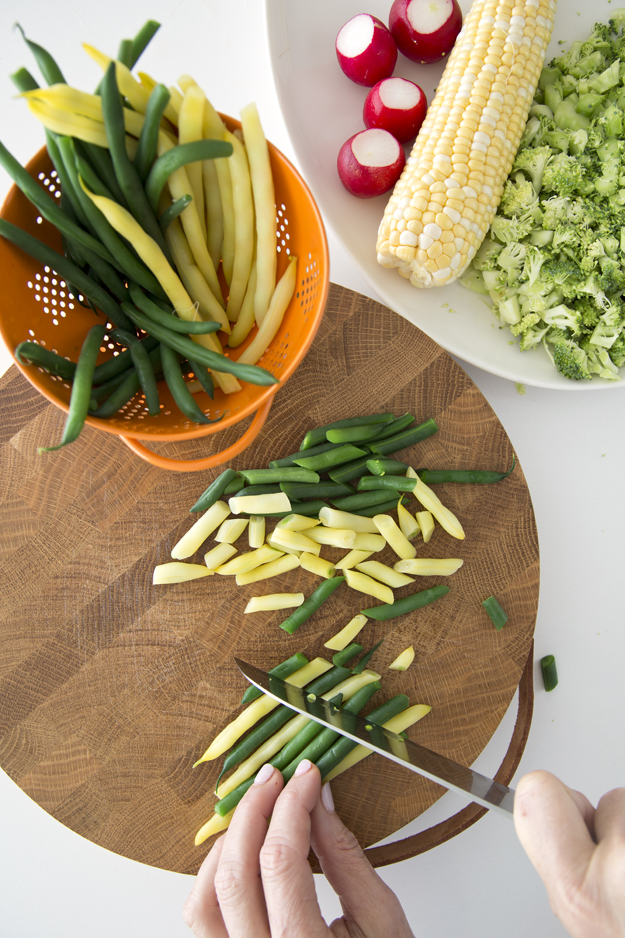 The last of summer's corn adds sunny sweetness. Green onions add a sharp note.
To add some bulk to the salad, choose your grain of choice. I love the chewy texture of farro. It provides perfect textural contrast to all the crunch from the vegetables. Add some protein to make the salad a meal. Chicken or chickpeas or some cheese are all good options. I used ricotta salata. You're in charge here. Make it your own.
The dressing comes together in the blender in seconds. Use about a half a cup of tender mixed herbs. I used a combo of mint, parsley, basil and dill. Dijon mustard, white wine vinegar, a few tablespoons of pistachios and olive oil are added and given a blitz.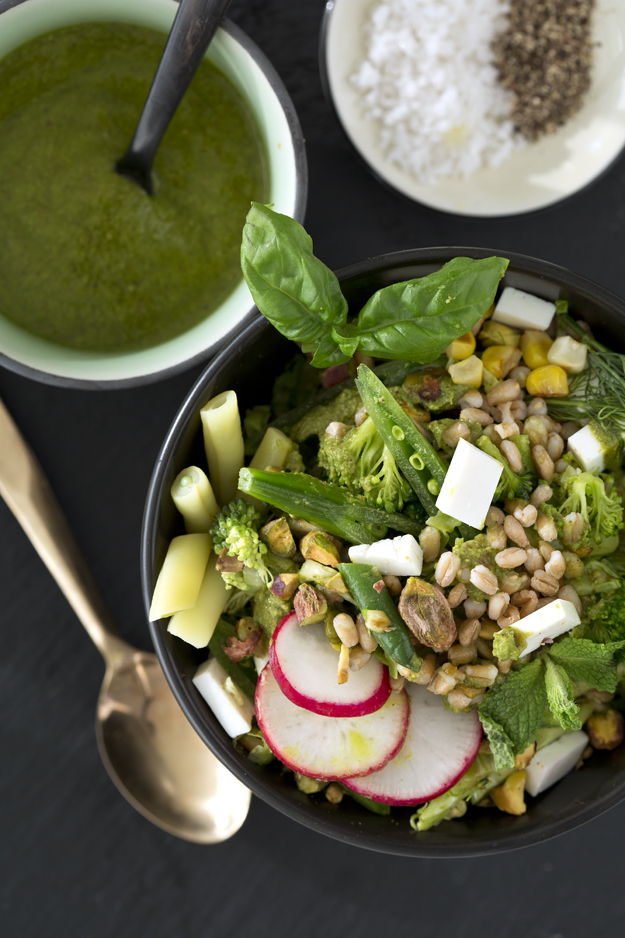 More pistachios for extra crunch are added after the salad is tossed.