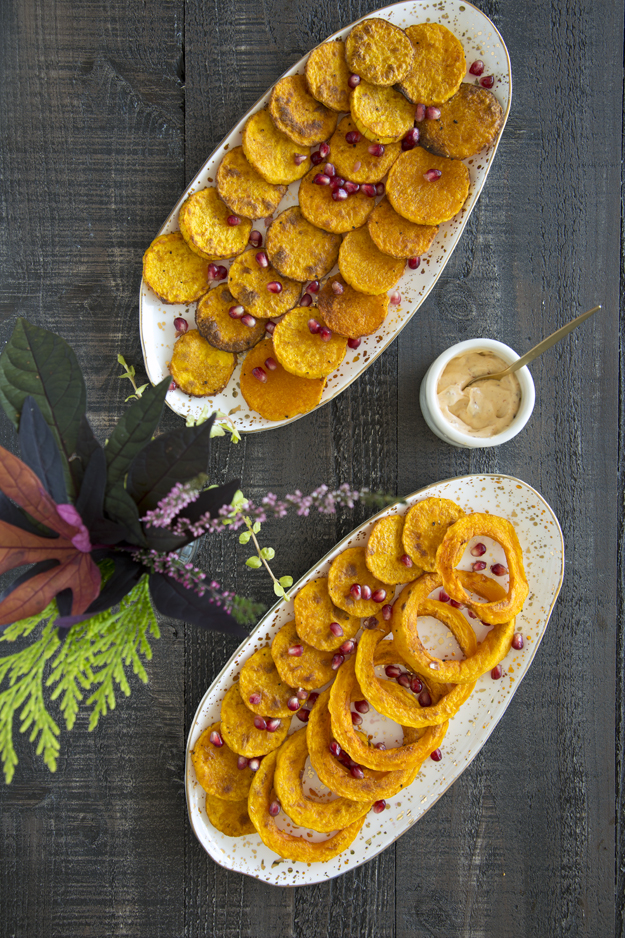 We're all familiar with the concept that small changes can add up to big differences. The internet abounds with lists that I seem powerless to resist clicking on. You know the ones I mean; 7 Small Changes That Will Make a Big Difference in Your Life, 10 Small Changes Which Make a Big Difference, 11 Small Lifestyle Changes That Can Make A Big Difference In Your Health & Happiness.
Last week I made a small change of my own, which, by the way, I have yet to see on any of these lists. We eat butternut squash at least once a week in our house. I always prepare it the same way. I cut it into sticks like french fries, drizzle on olive oil, salt, pepper and smoked paprika and  roast it at 400°F for 45 minutes.
As I peeled the squash a crazy thought flitted through my brain. What if I changed the way I usually cut the squash?  Wild, I know! I went rogue and cut thin circles.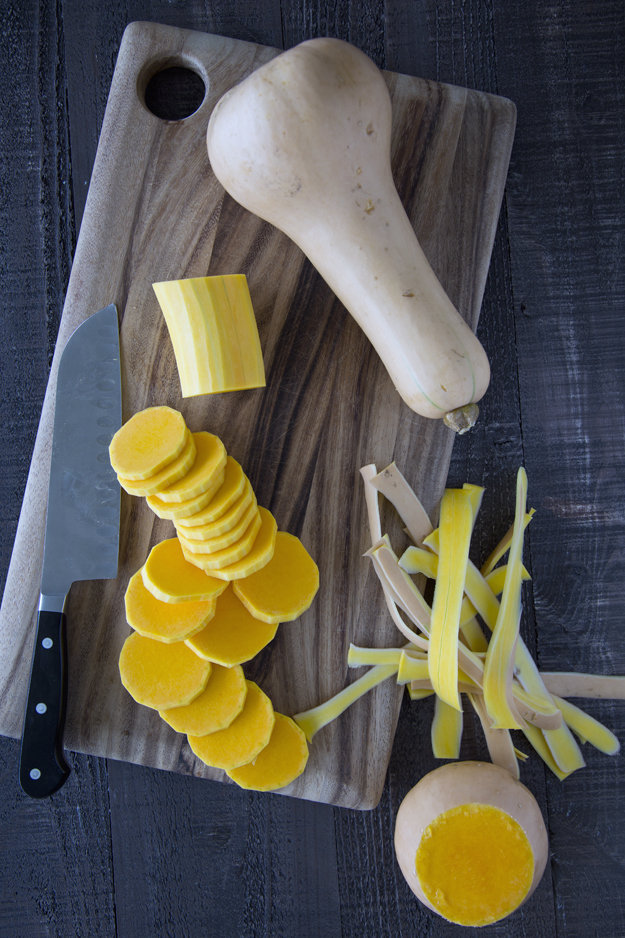 Those lists always advise you to take it slow and not to make too many changes at once, so I kept it consistent and mixed the squash with my usual combo of olive oil, salt, pepper and smoked paprika. Smoked paprika, if you've never used it, is fantastic. I won't go so far as to say it's life changing, but it is pretty damn amazing. It makes everything taste better. I put that shit on everything.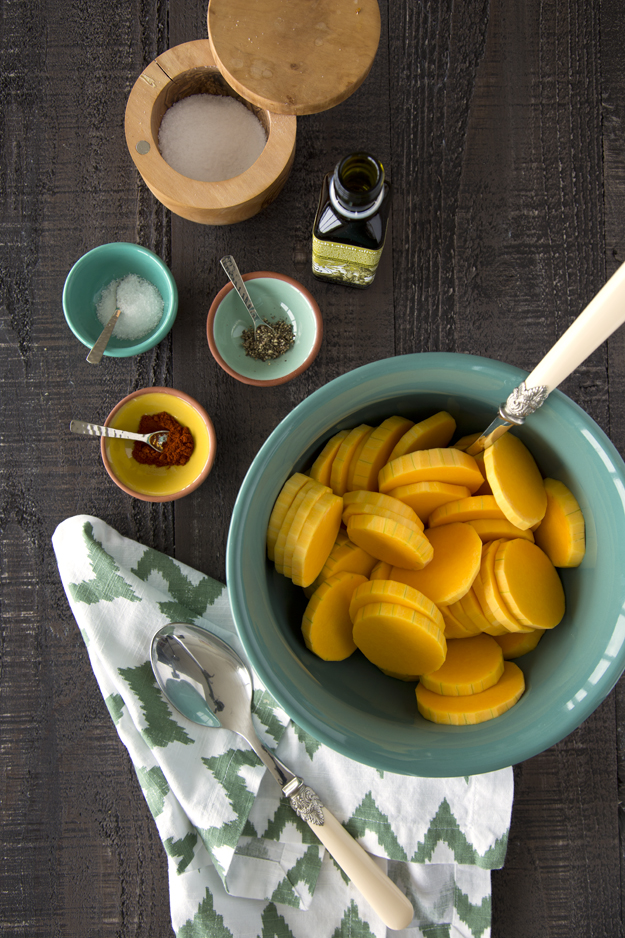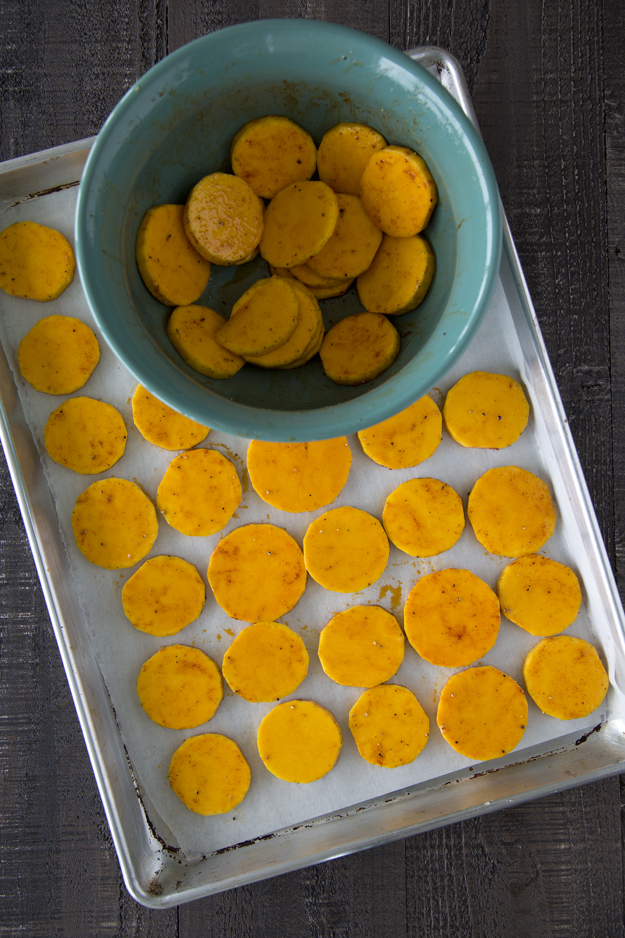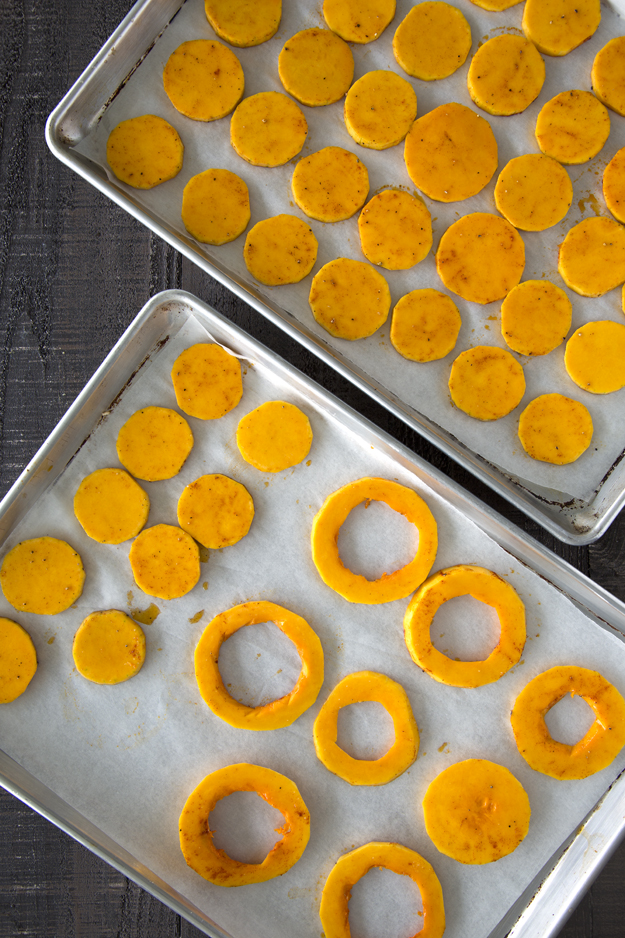 I was actually surprised at how different the squash turned out from when I cut it into fries. The slices baked up more tender on the inside and crisper on the exterior. My squash fries never got golden brown like this. They were either limp and pale after 45 minutes or if I left them in longer, they burned. These circles were consistently golden brown with an outstanding texture.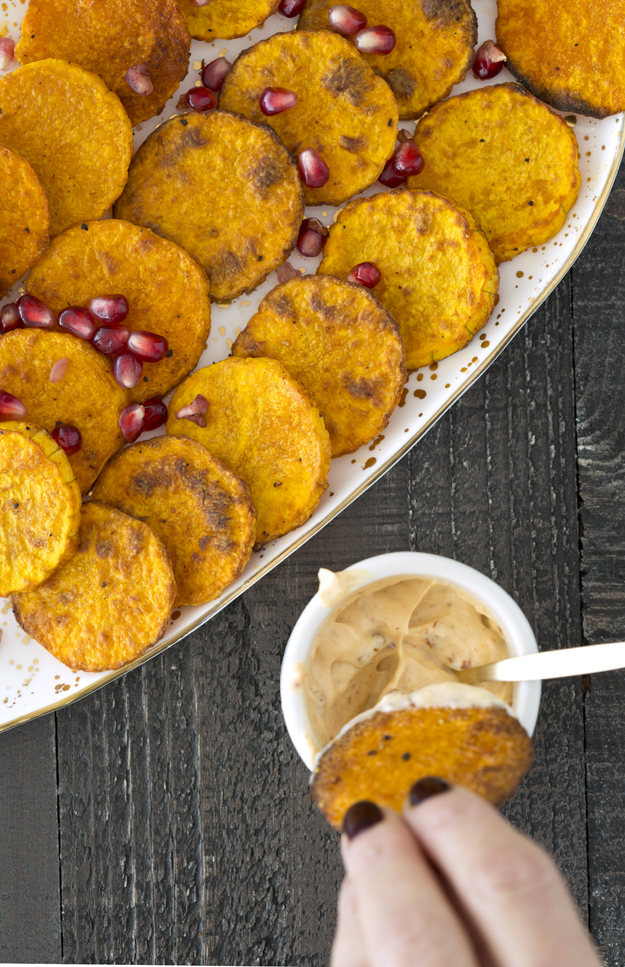 I'm not a scientist, but I think the reason for this difference is that the amount of surface area that was exposed to the heat of the oven was greater when the squash was cut into circles, vs. the fry shape, so the squash had better chance to release all its moisture before crisping up.
If you're serving this to company, scatter a few pomegranate seeds on top and whip up a dip. Mix one small chipotle chile in adobo sauce (seeded and chopped fine) into 1/2 a cup of regular or light mayo. (Don't use fat free).
Here's a tip for what to do with the remainder of the chiles in the can. Take a few minutes to seed them all. Puree the seeded chiles in the food processor and then spread the paste out on a parchment lined baking sheet. Put it in the freezer until firm and then break it up into large pieces and store in a ziploc bag in the freezer. It will keep for months. Just break a small piece off whenever you need it. It defrosts very quickly. it's great on chicken, fish and in rice.