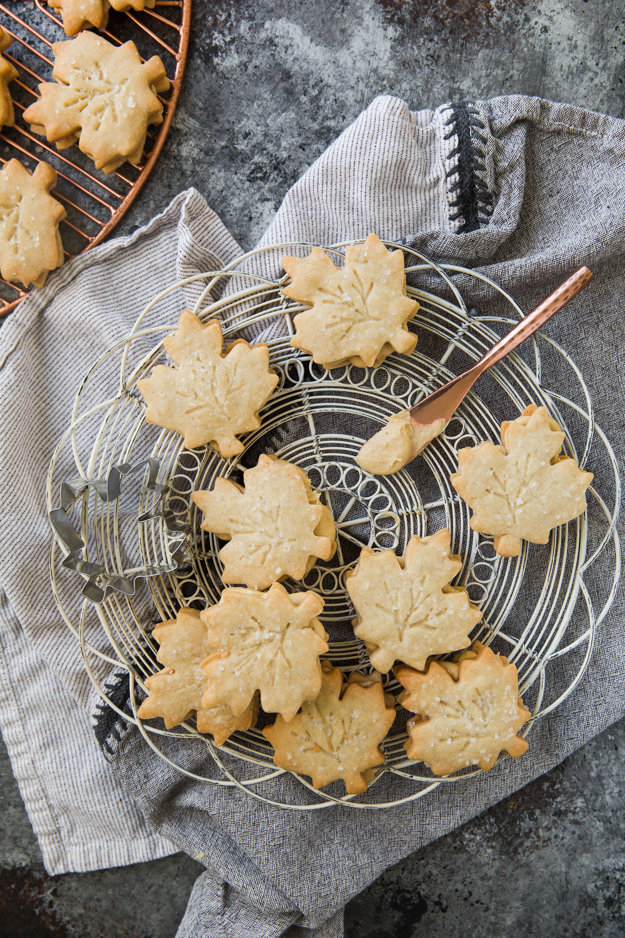 While maple might not be the first flavour that leaps to mind for holiday baking, these cookies might change your mind.  Like many Canadians, I grew up eating maple sandwich cookies, so I have a certain nostalgic fondness for them. One of these and a paper cup filled with apple juice takes me right back to nursery school!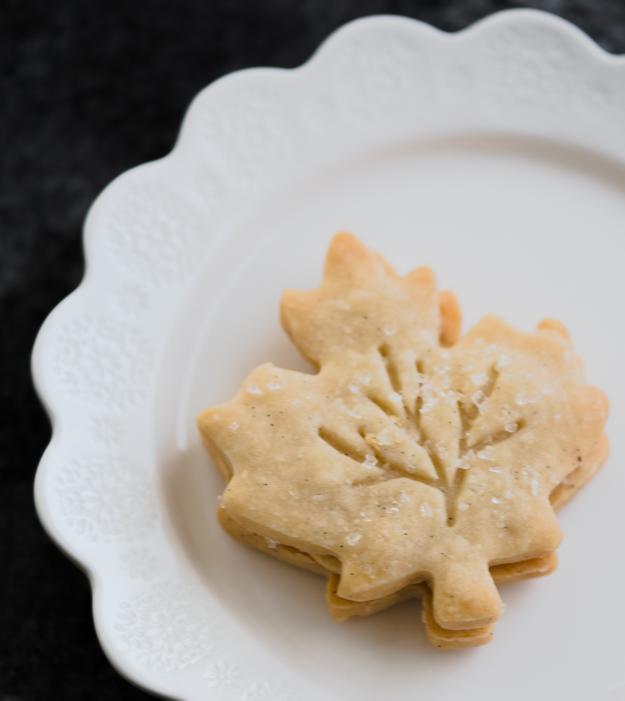 It's been a while since I've snacked on a maple sandwich cookie, but as soon as I saw them being made on The Great Canadian Baking Show, I couldn't stop craving them. While Canada's version of the British original is a bit staid, at least we weren't pulled from the air after the first 2 episodes for inappropriate behavior from one of our judges. Another fallen culinary hero. Mostly, I feel sad for all the contestants on the U.S. show that never got to showcase their talent.
Just reread that last paragraph and realized that my guilty pleasure for reality TV has been exposed. Not all reality TV though. Only shows that showcase actual skill or talent, such as Top Chef and Project Runway. The less drama and conflict between the contestants, the more I love it. Have any of you caught Masterchef Australia? Completely addictive.
The cookies are a simple shortbread dough, using unsalted butter, icing sugar, all-purpose flour, salt and a bit of maple extract. Do yourself a favour and roll out the dough between 2 sheets of parchment paper as soon as you make it. Then chill the sheet of dough.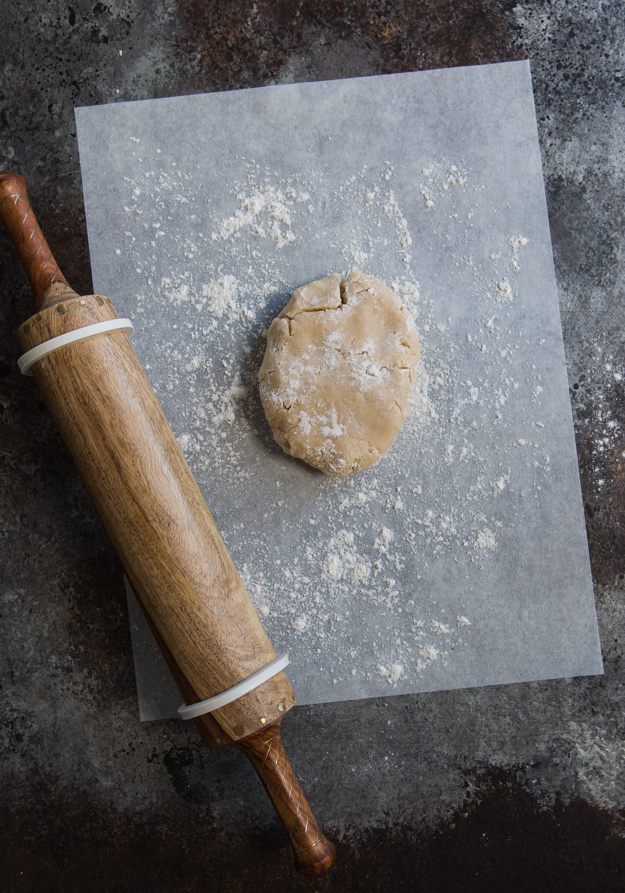 Cut out shapes from chilled dough.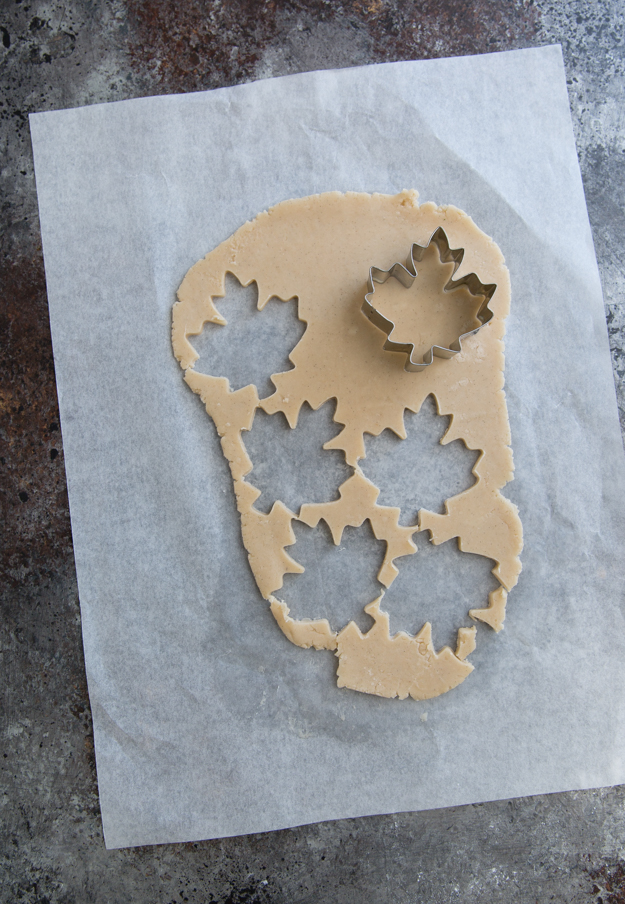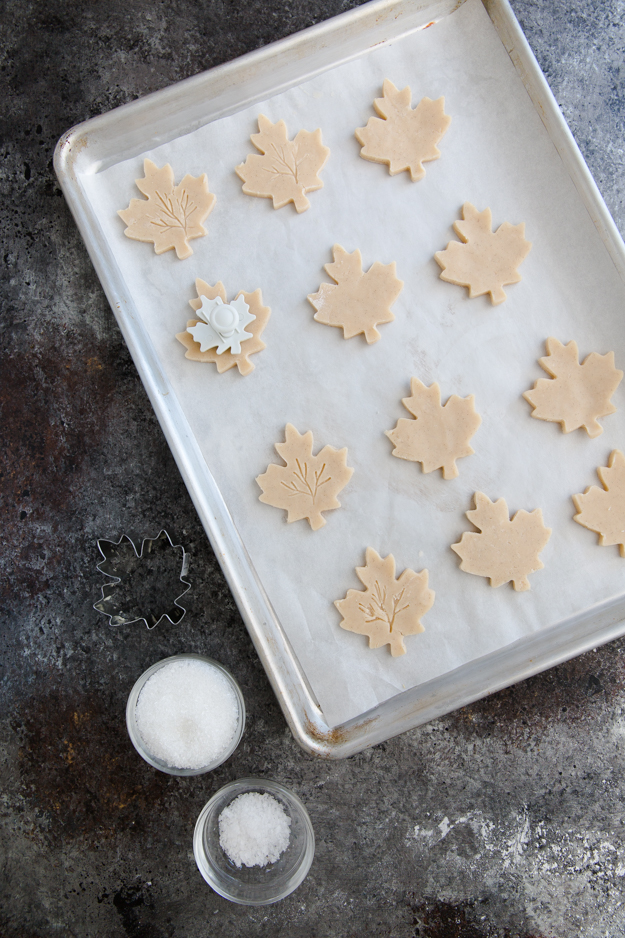 If you want to get really fancy, you can draw the veining of the leaf with the tip of a paring knife. Or, if like me, your drawing talents suck, invest in one of these fondant cutters. It works best if you let the dough soften up a bit before you try to stamp the vein imprint on the cookie.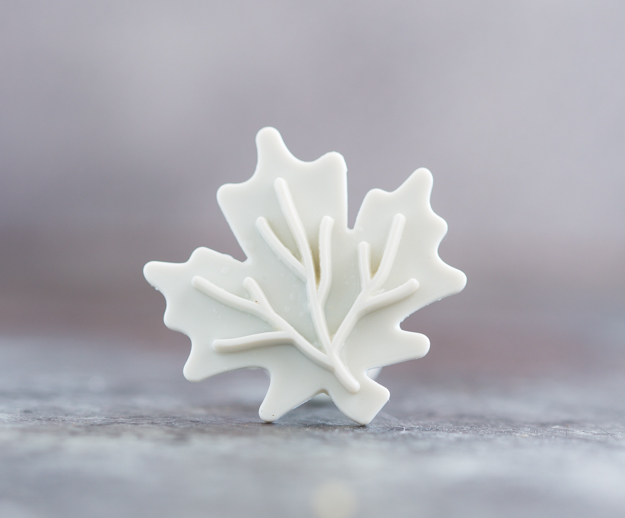 Before baking, I sprinkled each cookie with coarse sanding sugar and just a touch of flaky sea salt.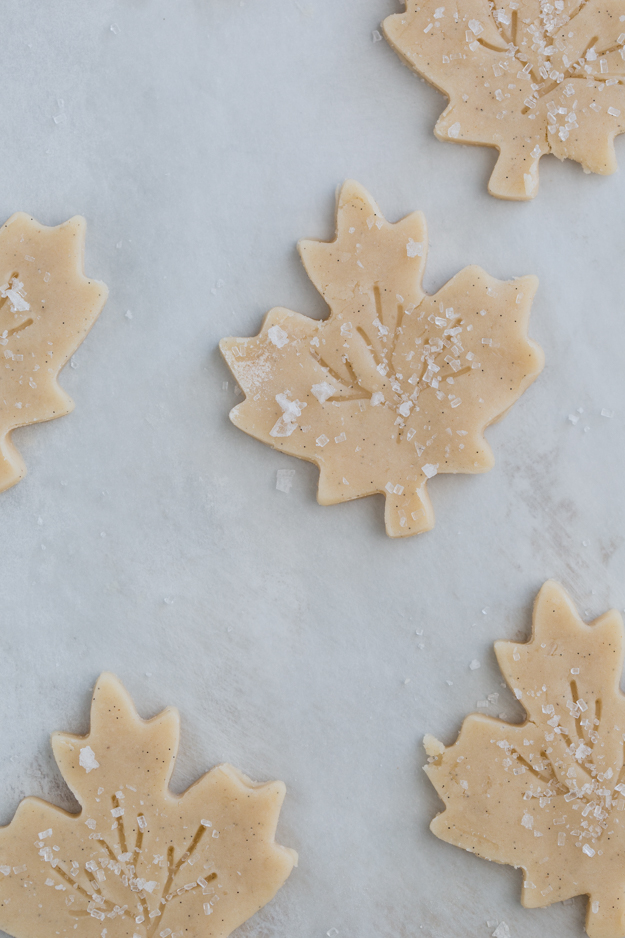 The filling for the sandwich cookies is made from unsalted butter, icing sugar and maple butter.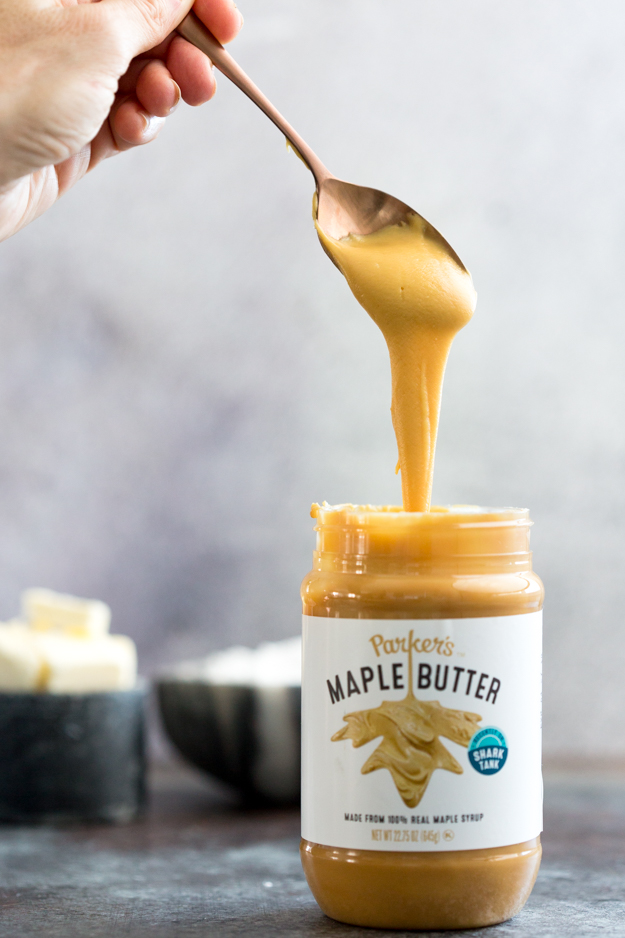 I have tried a few different brands of maple butter and they were all pretty amazing. This one is from Vermont, this one is from Quebec.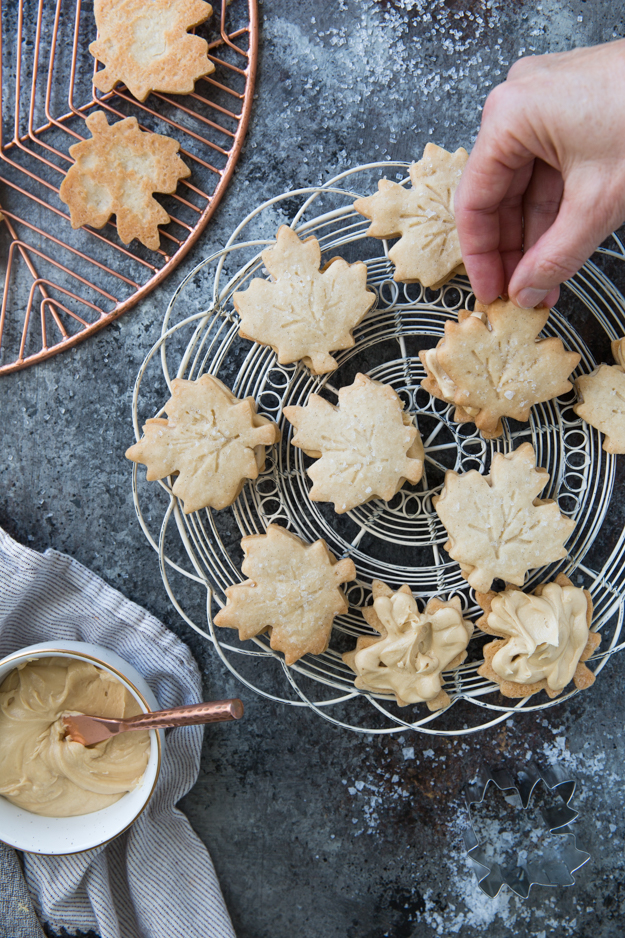 If maple is your jam, these cookies are for you. The maple flavour is intense and rich. They are the perfect accompaniment to a cup of tea.