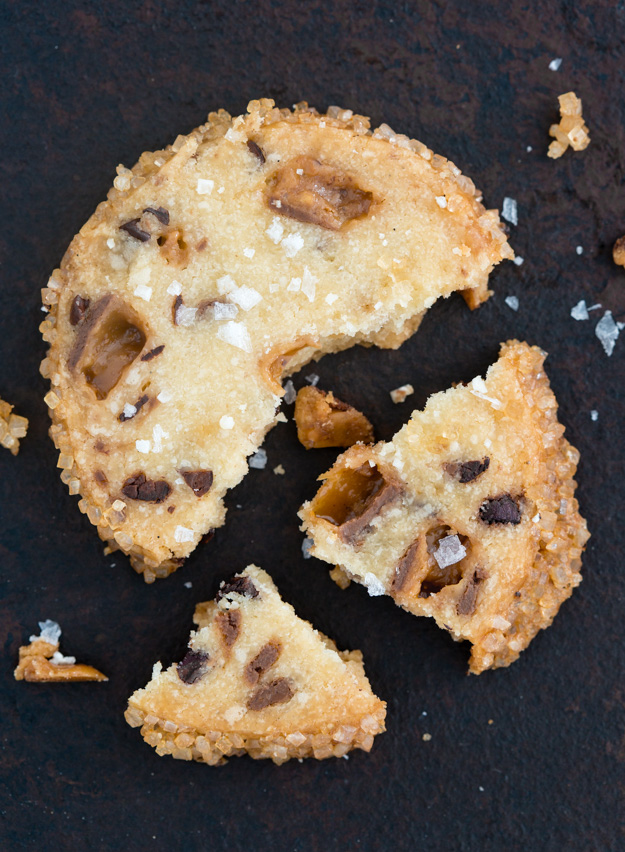 Alison Roman's Salted Butter and Chocolate Chunk Shortbread has been popping up all over social media during the past two months. These cookies have been monopolizing my instagram and twitter feeds. My favourite tweet was from @hyphenpfeifer, "Fake news that the Salted Butter and Chocolate Chunk Shortbread recipe makes 24 cookies bc you'll eat a log-worth of dough." I needed to see what all the fuss was about.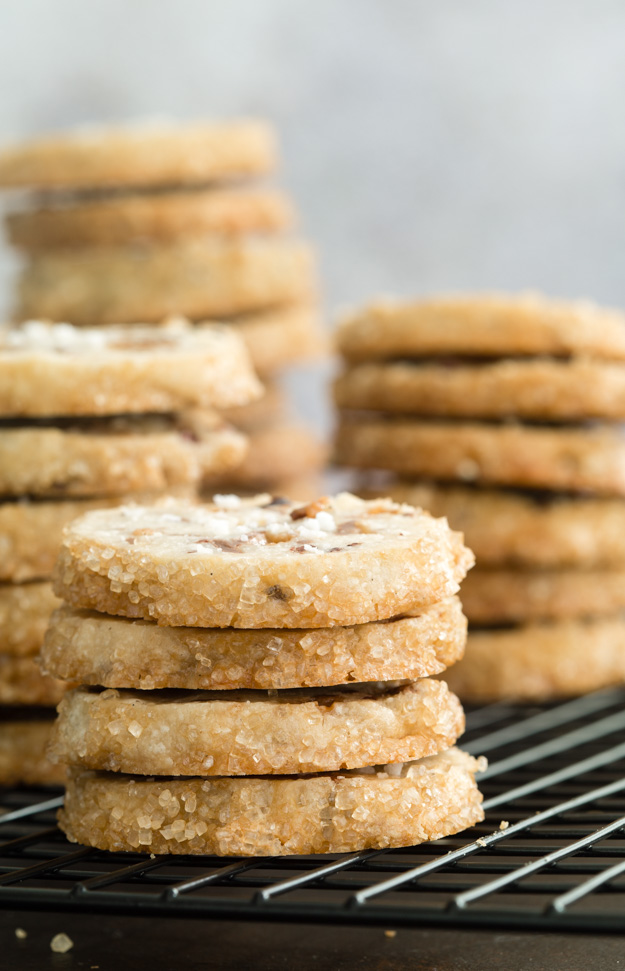 The first time I made them was New Year's Eve. We had friends visiting and I baked them that afternoon to serve for dessert. They didn't quite make it to the dessert table. We snacked on them all afternoon. I tucked the few leftover ones into the freezer and we had them for breakfast the next day. We all loved them even more, frozen.
These cookies are made with salted butter. It has long been thought that unsalted butter was the preferred butter for baking. The reasoning behind this had to do with the fact that salt is a preservative, and so unsalted butter was often fresher. This is not the case anymore and blind taste tests have shown that salted butter tastes more buttery, and has a riper, more full-blown flavour than unsalted butter. When butter is a key ingredient, as it is in shortbread, we want to really enhance its flavour, and salted butter does that. You can't get the same effect from using unsalted butter and adding more salt to the recipe.
This is my twist on Alison's cookie. I decided to swap out the chocolate chunks for chopped up Skor bars (Heath bars is you're American). I thought the addition of toffee would take these cookies to a different place, for me, a very happy place! Because Skor Bars are covered in milk chocolate, I also added a handful of cocoa nibs to the dough. Their bitter note would work as a perfect counterbalance to the sweet Skor bars.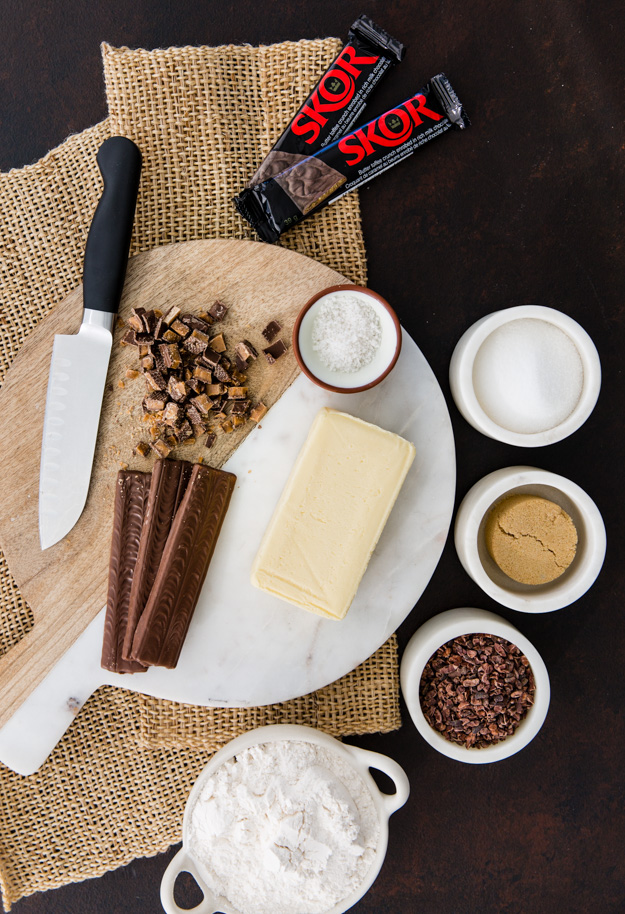 Both the toffee and the cocoa nibs added a fantastic little crunch to these cookies. I was thrilled with the results.
These are an extremely versatile cookie, perfect for all occasions. I am a firm believer that what you put out into the universe will come back to you. If you share these cookies you will reap all sorts of unexpected rewards.
Gift a bag to the staff at your hairdressing salon and sit back and luxuriate in the most amazing head massage during your shampoo.
Gift a bag to your noisy neighbour and listen as this,
is soon followed by blissful silence once they go into a sugar/carb coma from ingesting the cookies.
Mail off a package of these to your adult children and sit back and wait for the phone call, or at least a text telling you that they love you and that you're the best mom ever. (I'm mailing these tomorrow morning so I'll let you know if it works).
The hardest part about making these cookies is getting the dough to compact into a tight roll. I had to hand knead it, on the counter, for a few minutes before it came together. Divide the dough into 2 and roll each piece into a 2 inch diameter log. Wrap well in waxed paper and chill for several hours or even a few days.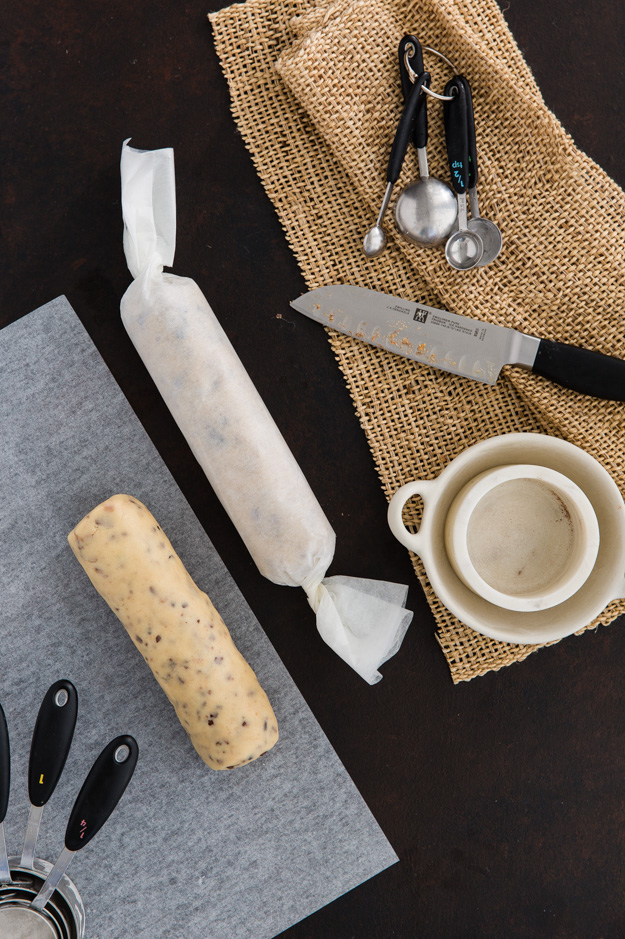 Brush logs with beaten egg and coat the logs in turbinado or demerara sugar. Then slice them into cookies.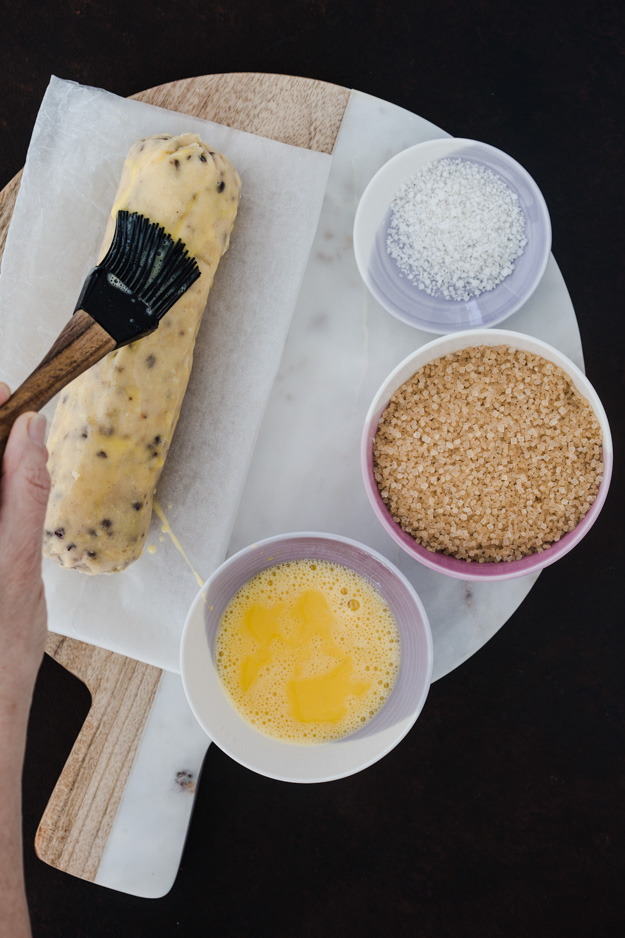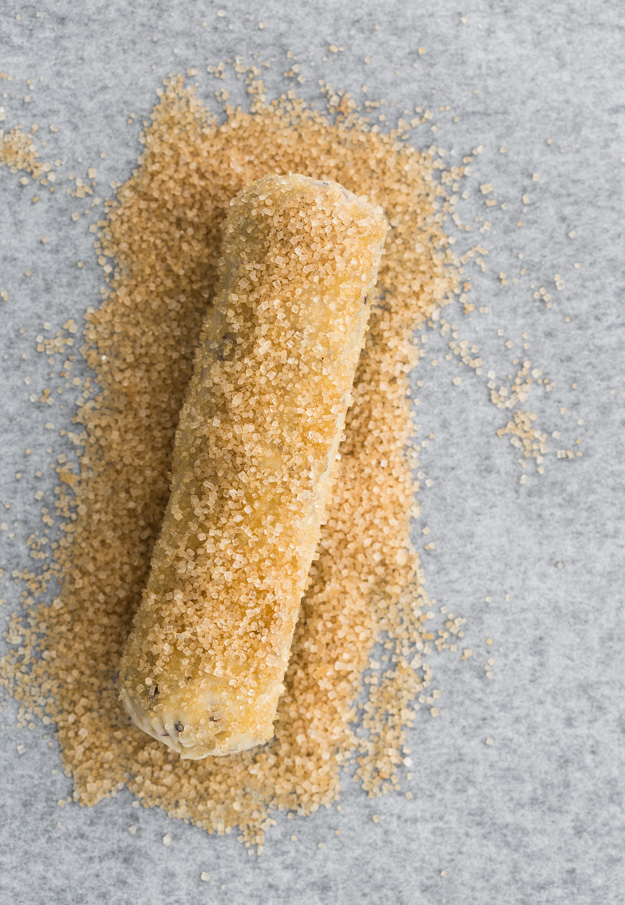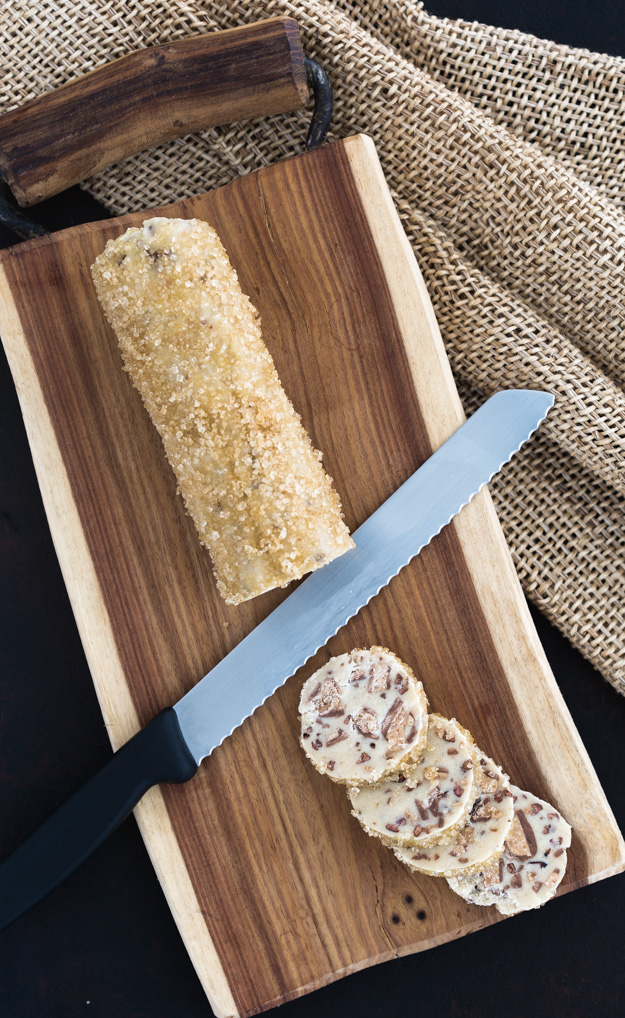 A final tiny sprinkle of some coarse sea salt. Yes, more salt. Don't be afraid.