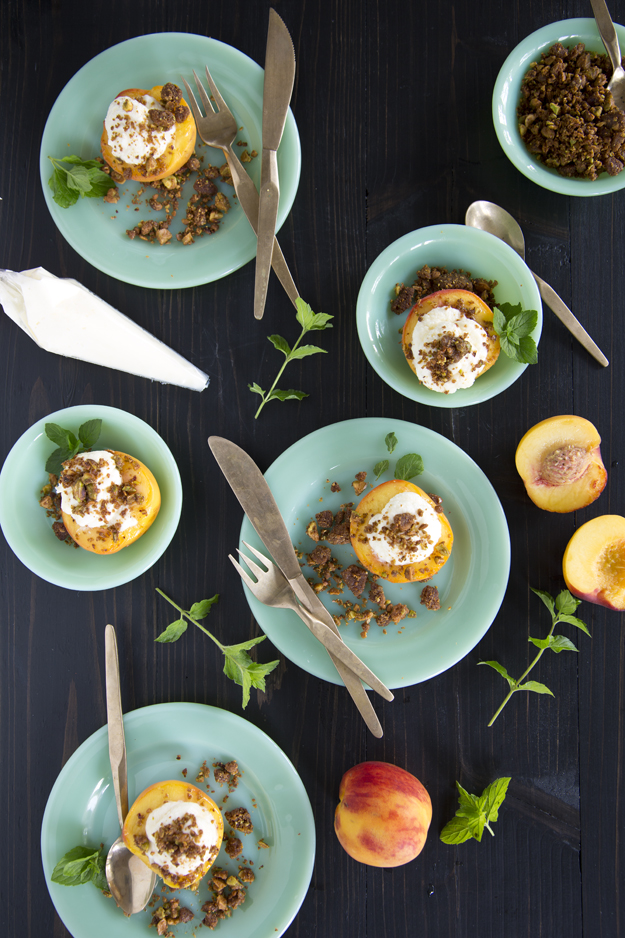 My Instagram feed is starting to fill up with everything pumpkin. It won't be long before the pumpkin spice fairies start sprinkling that crap on everything. Come on guys, it's only early September. There are still amazing local peaches at my market. Let's take our time and go slowly into fall.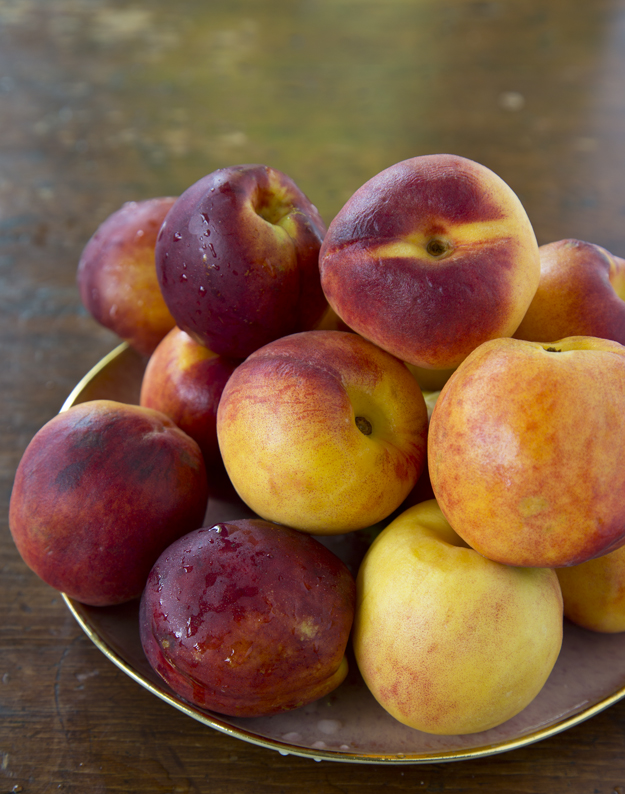 This was my "Summer of Ricotta." Arguably, not quite as much fun as the Summer of George, but still pretty great. I taught my friends how to make homemade ricotta. I felt like a science teacher. There is something quite magical about watching the curds separating from the whey. I ended up making it almost every week. We ate it on toast with peaches and honey, with garlic roasted tomatoes and with strawberries and almonds. We ate it stirred into hot pasta and then we whipped it with feta and cream cheese for a dip.
Brooks Headley, former pastry chef at Del Posto in NYC, created this recipe. This is my take on it. He topped the peaches with a crispy panko breadcrumb topping. I went a little rogue and made a crumble topping with Biscoff (Speculoos) cookies, pistachios and butter. If you can't find  Biscoff cookies, you could use graham wafers or gingersnap cookies.
The peaches are poached in the oven in a mixture of equal parts white wine vinegar and honey. This combination is brilliant. It coats the peaches and the residual liquid cooks down to a thick syrup that is ambrosial.
Check out the video I made to show you how to make these peaches.