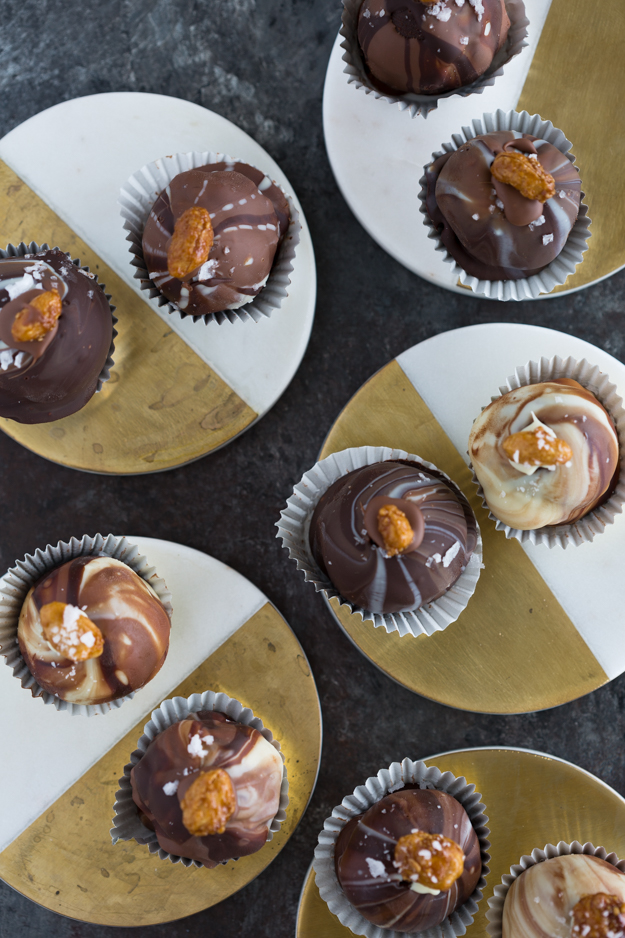 Just in case you haven't had enough chocolate or sugar by this point in December, I'm bringing you Marbled Peanut Butter Truffles. You're welcome!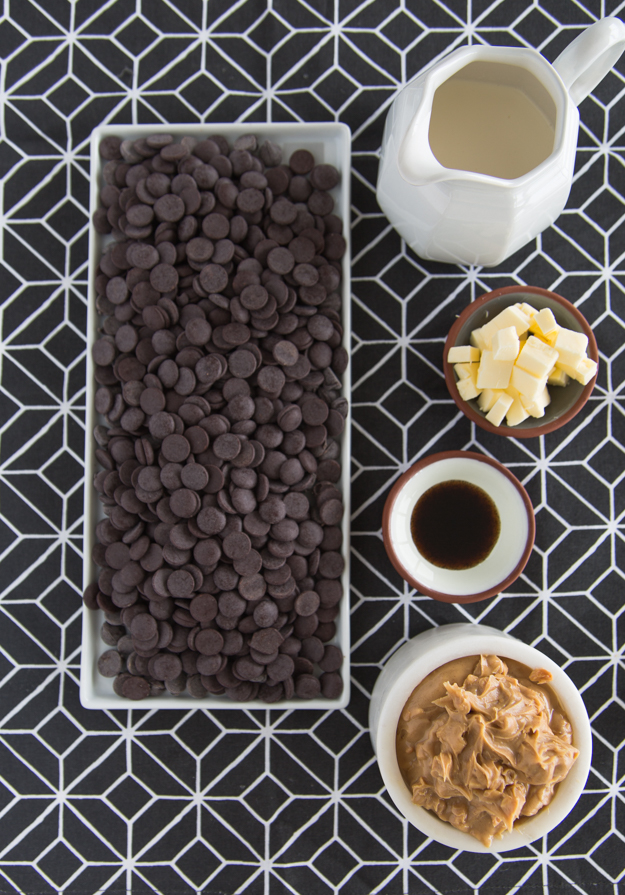 This is an old recipe, from the December 1988 issue of Gourmet Magazine. It has stood the test of time. My girlfriend Marla and I would spend a weekend in my kitchen every December creating hundreds of these truffles for gifts. We kept it simple and just rolled them in cocoa powder. I have updated the recipe slightly, by dipping them in a mixture of bittersweet, milk and white chocolate to create a marbled coating.
Bittersweet chocolate, peanut butter, cream, and butter are melted together.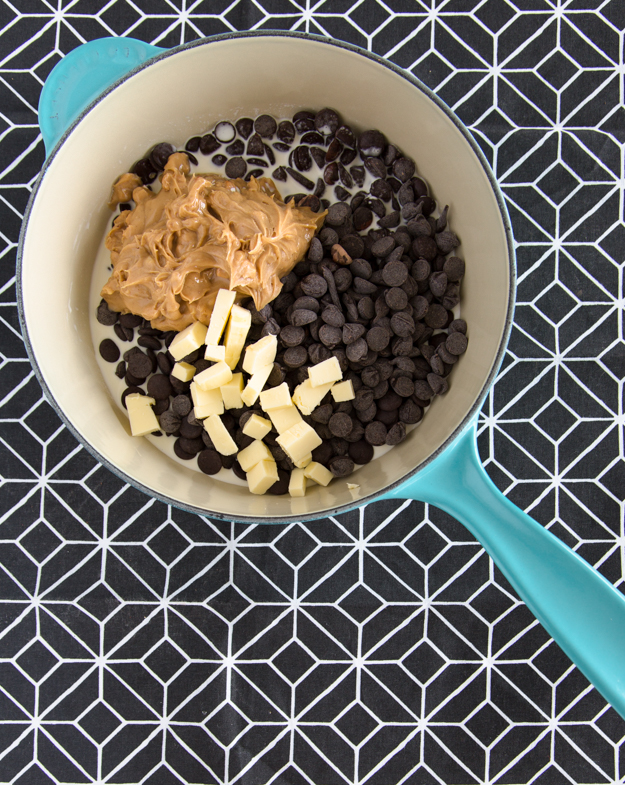 Chill for about 3-4 hours and then use a small scoop to form truffles.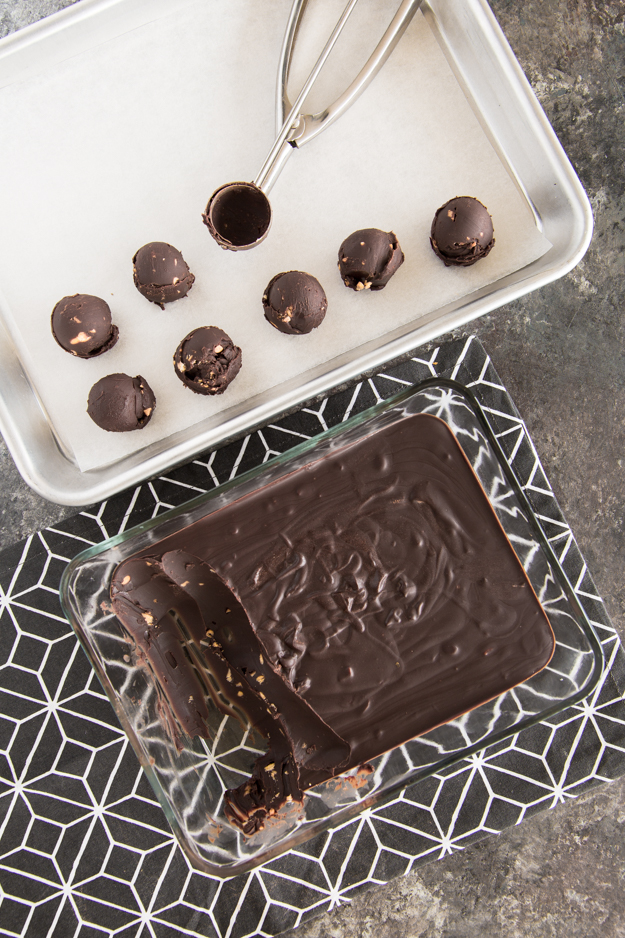 Melt bittersweet, milk and white chocolate. Get organized and set up the dipping station.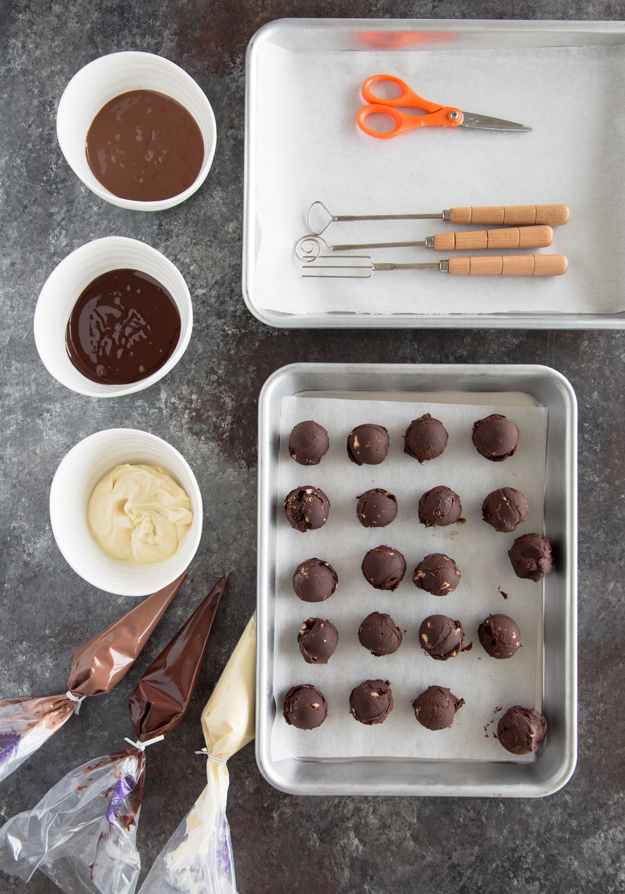 Once you start, the dipping goes fairly quickly. Check it out in this video I created.