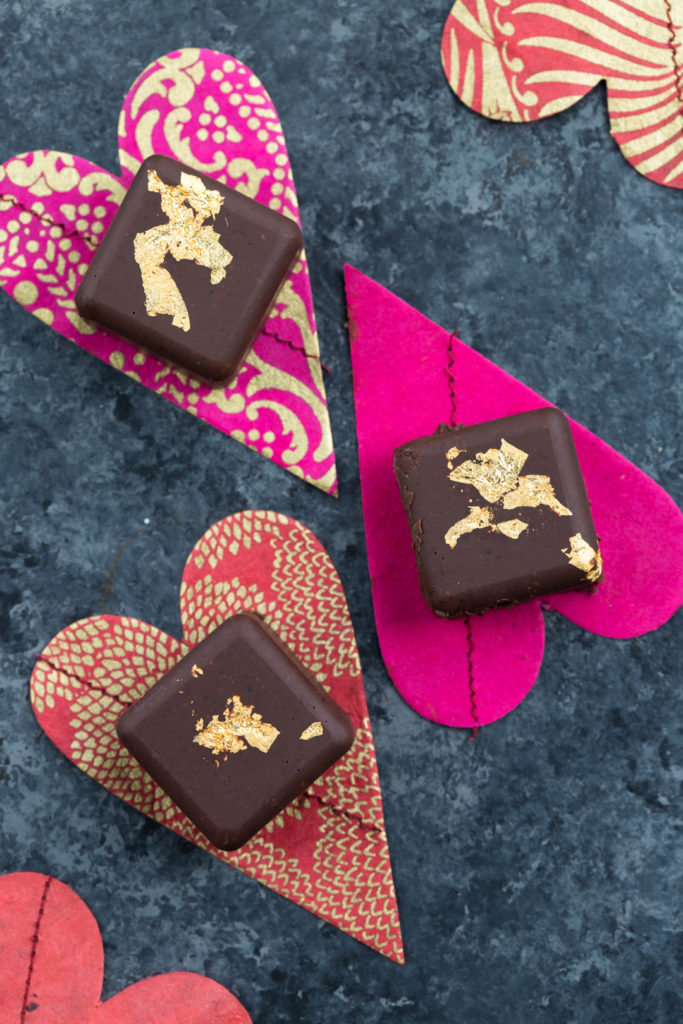 Happy Valentines Day to all of you who celebrate this Hallmark holiday. Guess I just revealed my bias. My husband and I are not even going to be in the same city together tomorrow. And if I were to make him treats, it would not be chocolate. Anything apple is the way to his heart.
Truthfully, I  just made these truffles to have something beautiful to shoot and put on my Instagram feed and blog. I have been delving deep into learning food photography and editing on Lightroom with Rachel Korinek. I have learned so much from her and feel very grateful she has decided to devote time to teaching. She is a natural educator and her passion is evident.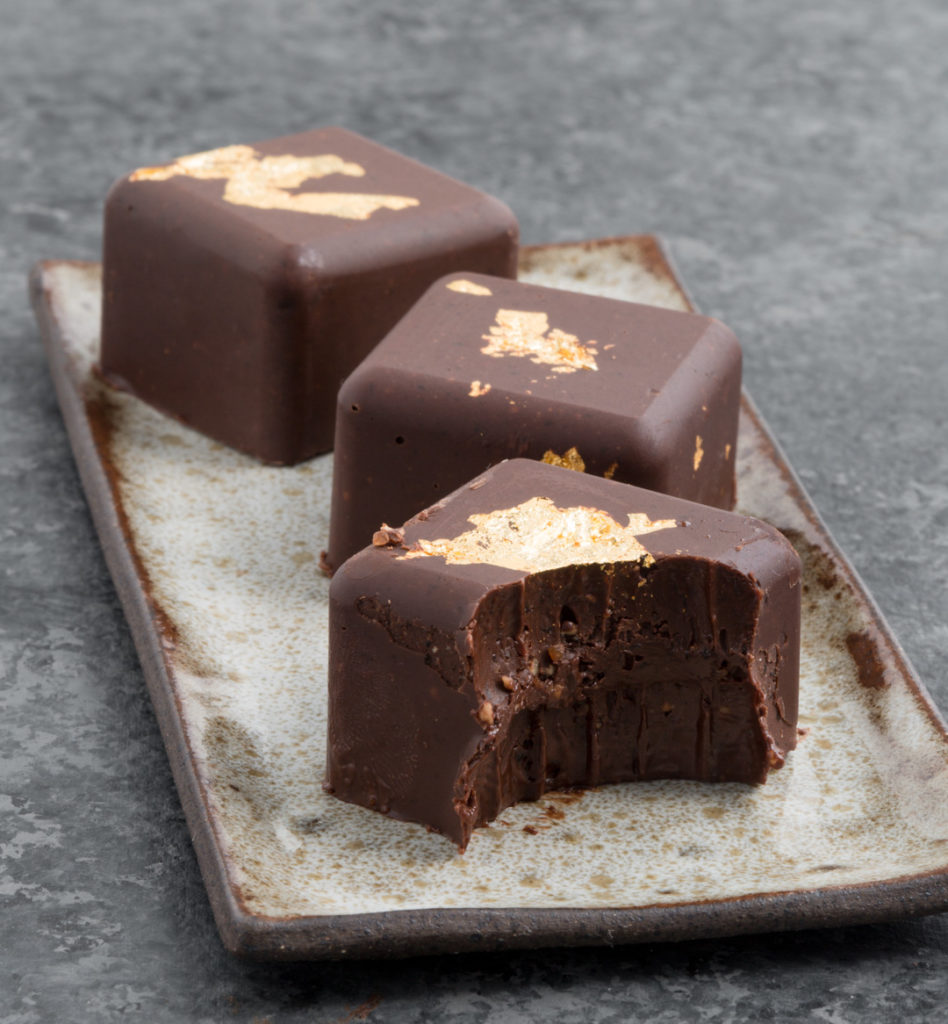 I am not what you would call a romantic person. But I do love beautiful things and these chocolates are stunning. I was inspired by Carla Hall on The Chew when I saw her make these truffles.
I decided to flavour mine with hazelnut praline. Toast some hazelnuts and set them on a parchment lined baking sheet. Cook some sugar with a few tablespoons of water to a deep amber colour (360°F) and pour it over the hazelnuts. Let harden and then blitz it it to a powder.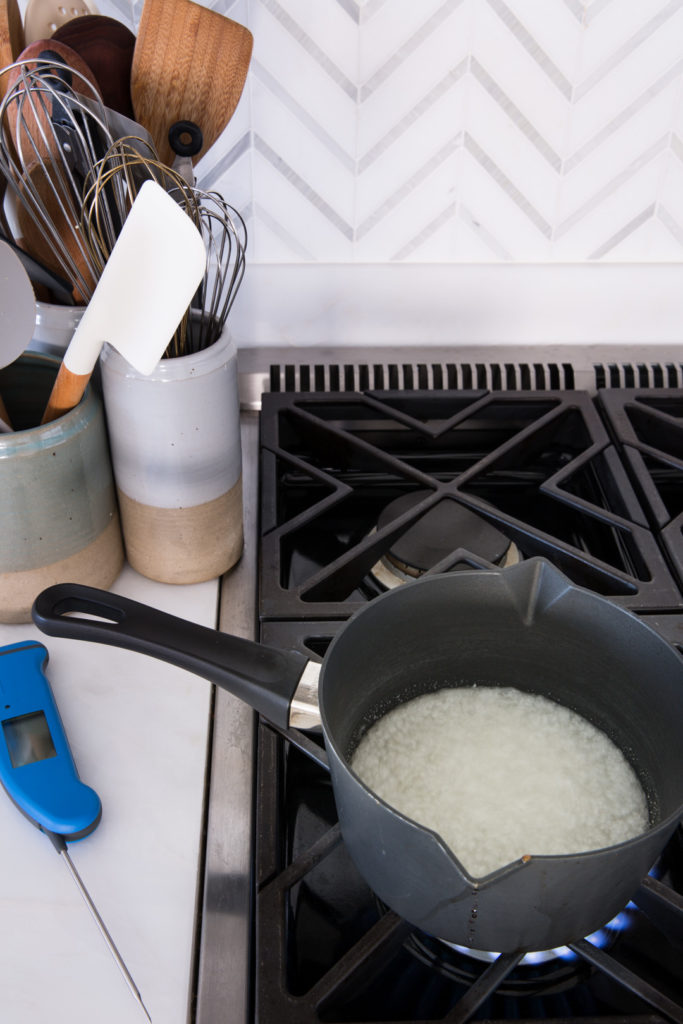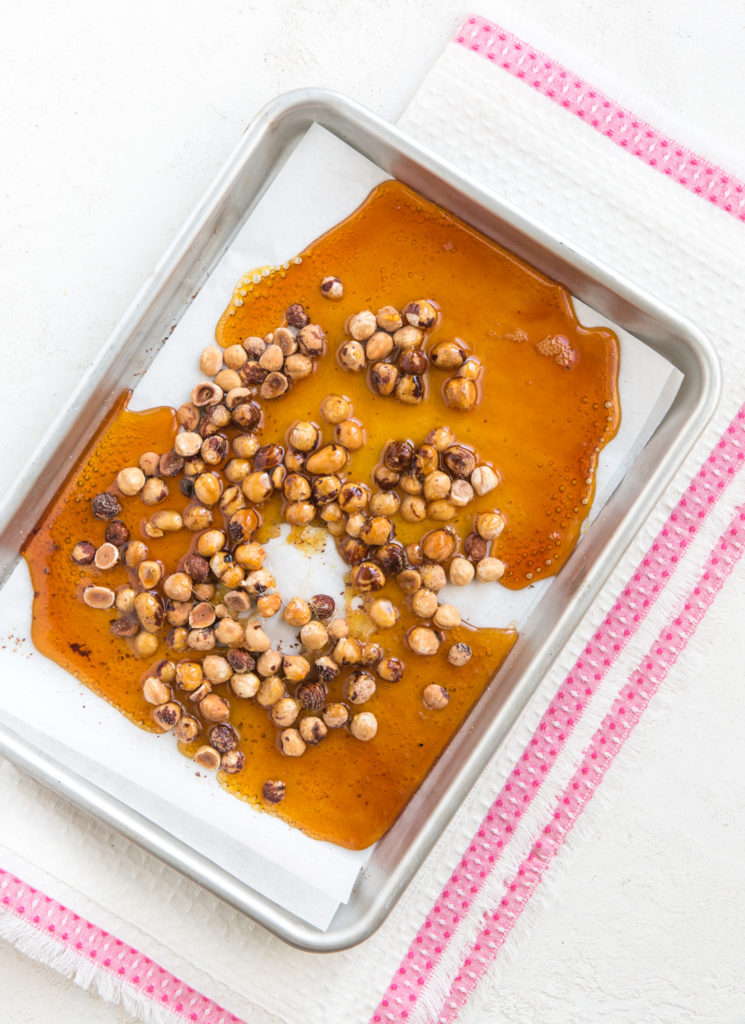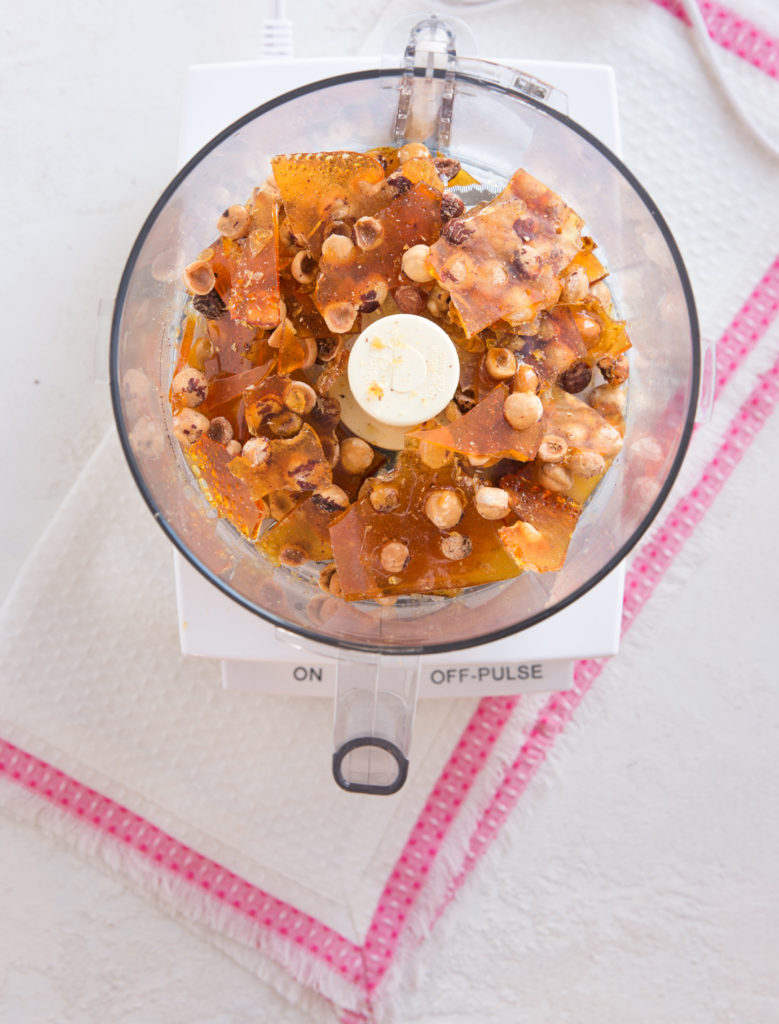 Use good quality chocolate, for the best results. I bought a big bar of Trader Joe's Belgian 72% Chocolate.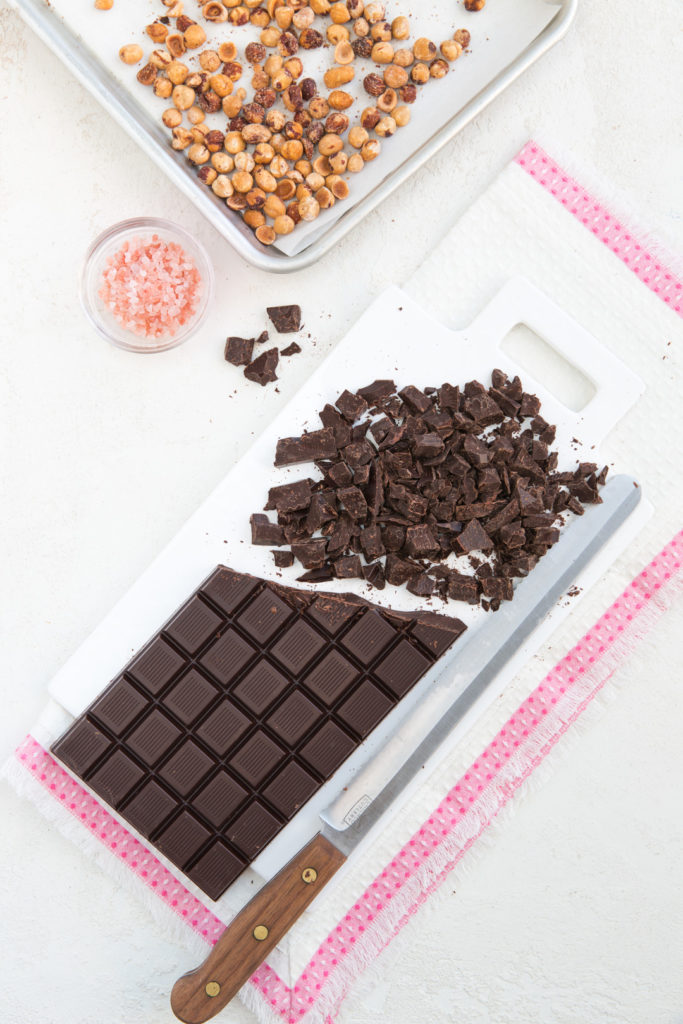 Melt the chocolate over a double boiler. While it is melting, get your candy molds ready. I used square and round silicone mini ice cube trays. I decided to make my truffles extra fancy by using a bit of edible gold leaf on top. I had a jar left over from another project. You need just a tiny bit to really make a statement. You will need to use tweezers to put the gold into the bottom of the molds, as the gold will just stick to your fingers.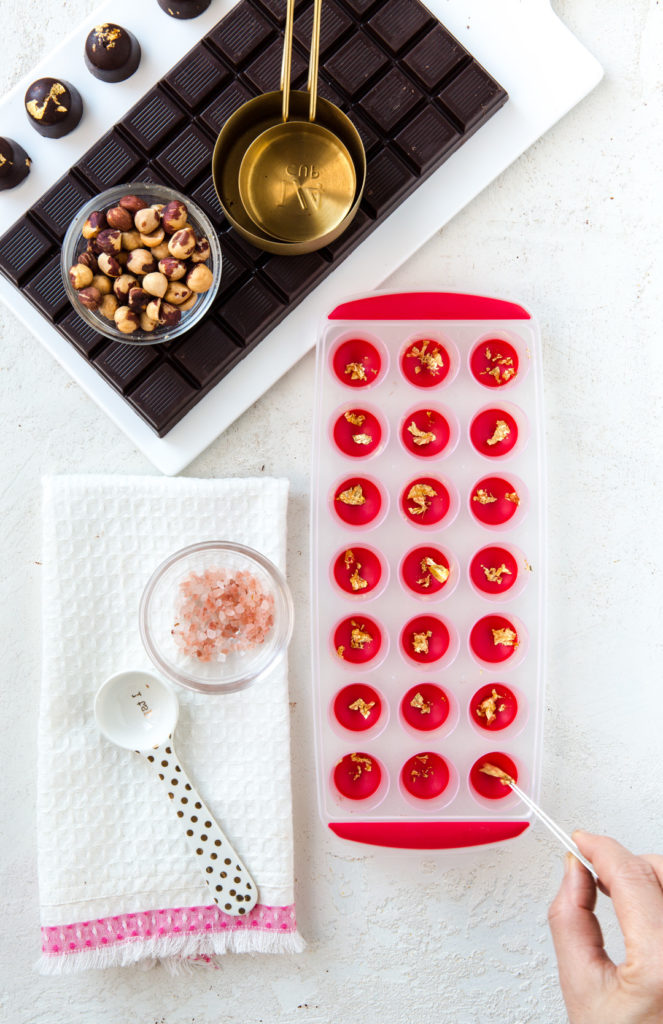 Once the chocolate is melted, add some coconut oil, to make the truffle mixture extra creamy, the hazelnut praline and some salt. To make your life easy, transfer the truffle mixture into a disposable piping bag. Trying to pour or spoon it into the tiny molds will only end in a mess and cursing.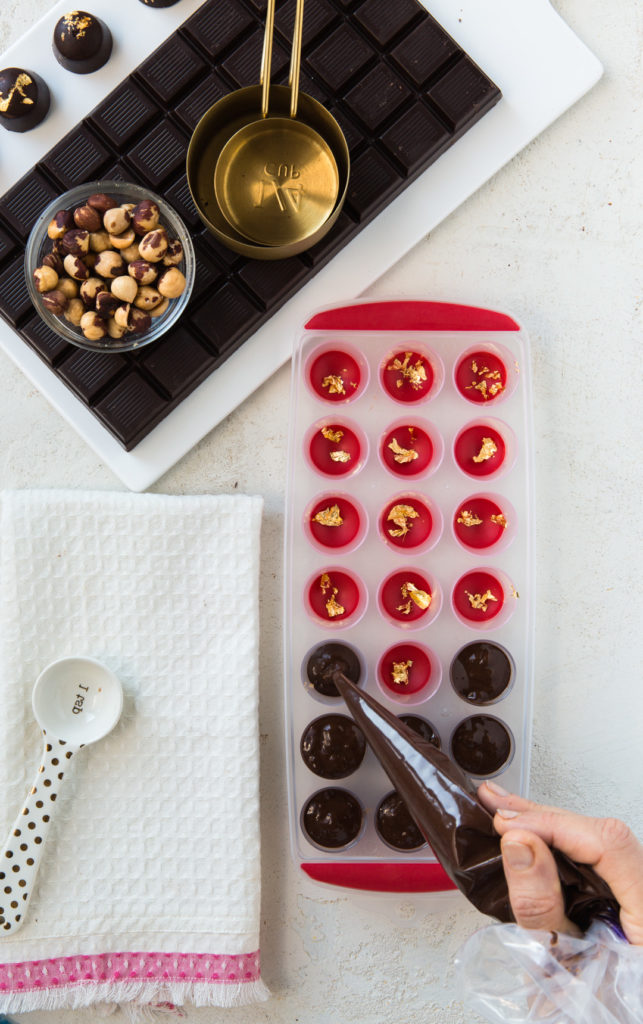 Chill for about an hour and then pop them out of the molds. Because the chocolate was not tempered, they need to be stored in the fridge. They will keep for several weeks.