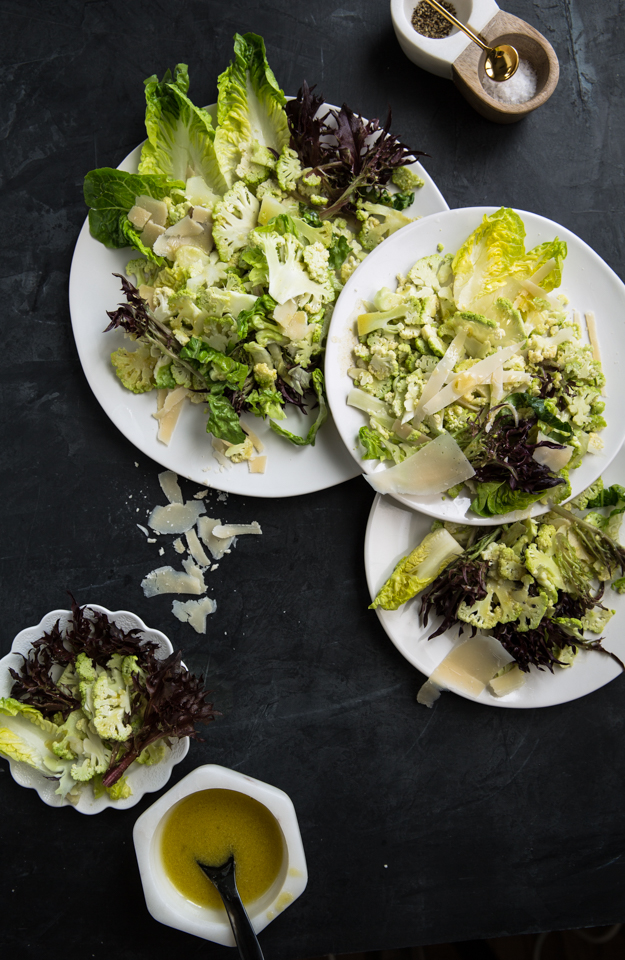 Anybody else out there taking a break from cookies this week? Yeah, I thought so. We are too. Personally, I don't like to use the "D" word (diet). I just prefer to take a break from certain foods for a while if my eating habits have been unbalanced. December has a way of unbalancing us.  I don't normally make New Year's resolutions but this year I have promised myself to begin each day facing the bathroom mirror, flexing my arms and uttering the affirmation, "Damn, look at those chiseled arms!" 
This salad is sure to bring some balance back into your life. It is extremely flavourful and satisfying. The dressing is an umami bomb, containing both nutritional yeast and Parmesan. Nutritional yeast is not just for vegans. It adds a cheesy, nutty, savory flavour that can give any dish a zesty boost.
Now is the time to splurge on the green or orange cauliflower and those pretty artisan lettuces you see at the grocery store.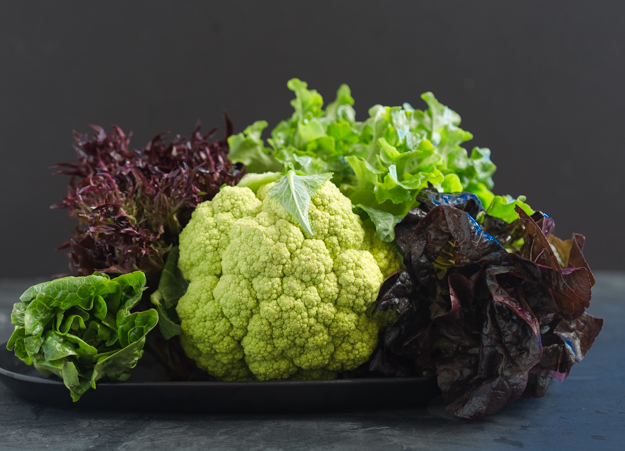 I bought a 4 pack of Artisanal lettuces. The box contained sweet, crisp green little gem lettuce (the one that looks like mini romaine), mild and nutty red oak leaf lettuce and a zesty red tango lettuce. Arugula and some romaine hearts would be a fine substitute if that's all you can find.
Whisk together some lime zest, lime juice, honey, dijon, nutritional yeast, parmesan and olive oil.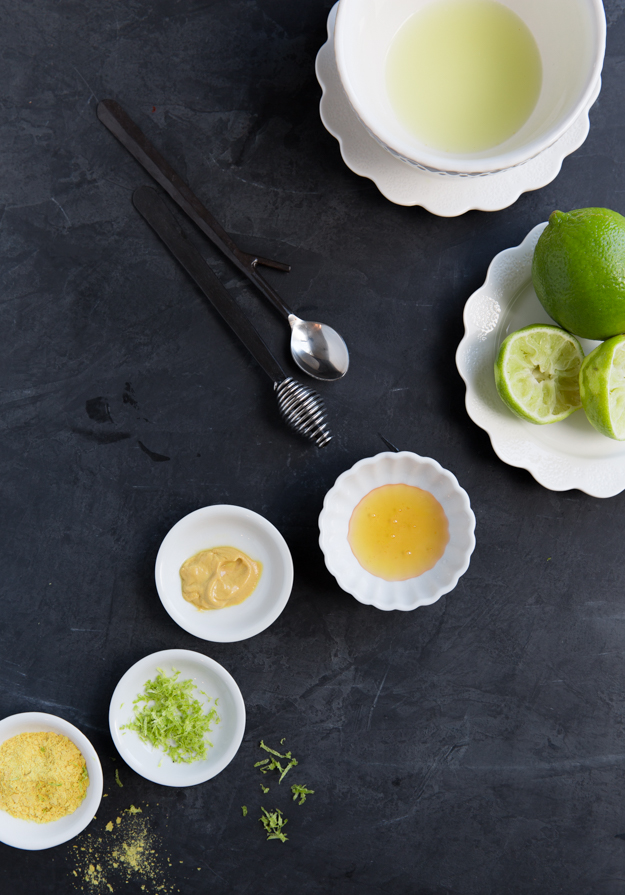 Cut your cauliflower into quarters, remove the hard core and thinly shave it. Use a mandoline or just a sharp knife and use this as a chance to work on your knife skills. I love my little knife sharpener. It's so easy to use.