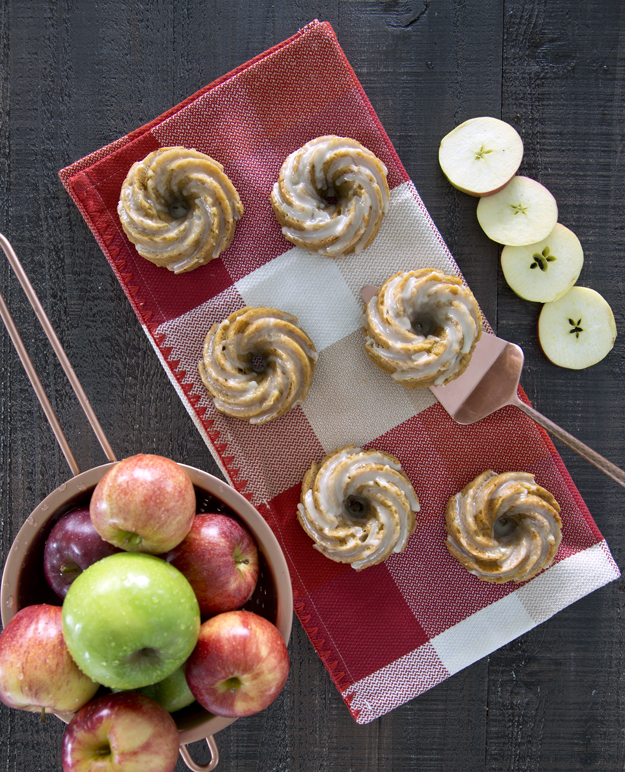 I happen to have a surplus of apples, so we're baking apple cake around here this week. I have my go-to my favourite apple cake recipe, but I was intrigued by this recipe from the September issue of Cook's Illustrated magazine. In addition to the apples in the batter, they added apple cider to the batter and glaze. A full litre of apple cider is reduced down to one cup to really concentrate the flavour.
The recipe fills a large 12 cup bundt pan, but because I can't resist anything mini, I used my bundlette pan. I also made a small loaf with the leftover batter.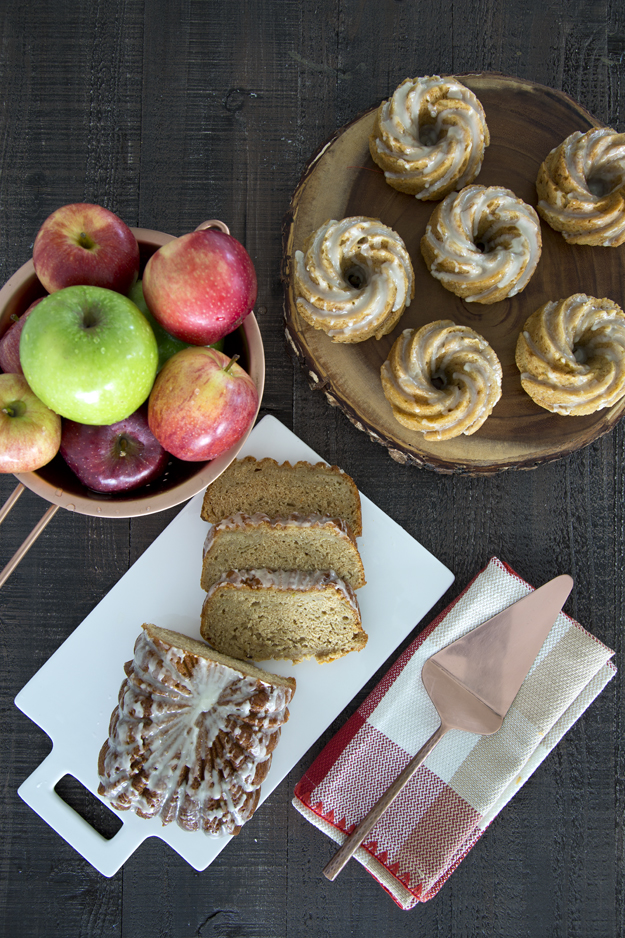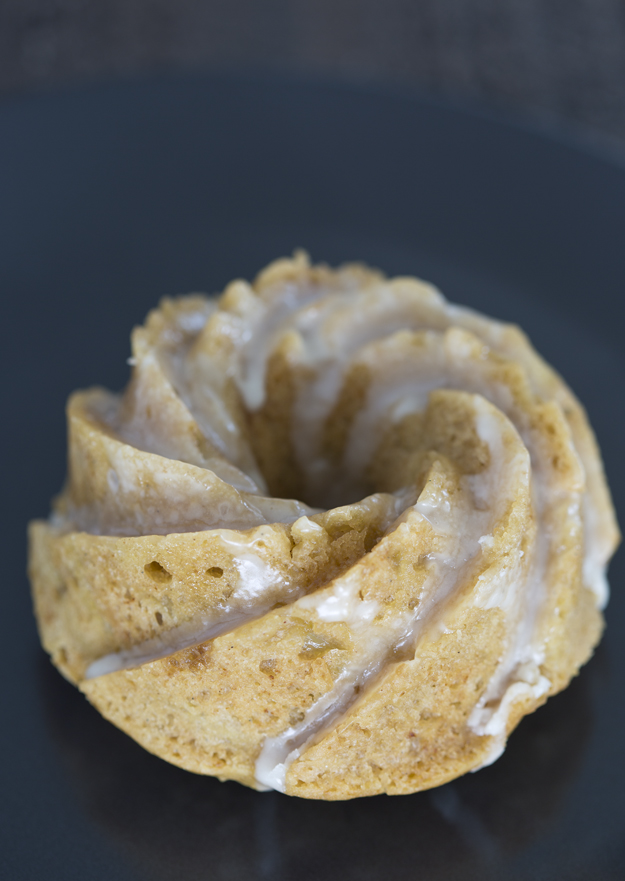 The batter comes together quickly. You don't even have to bust out the mixer.
The baked cake gets brushed with some of that reduced cider and the remaining cider is mixed with icing sugar to create a yummy glaze.