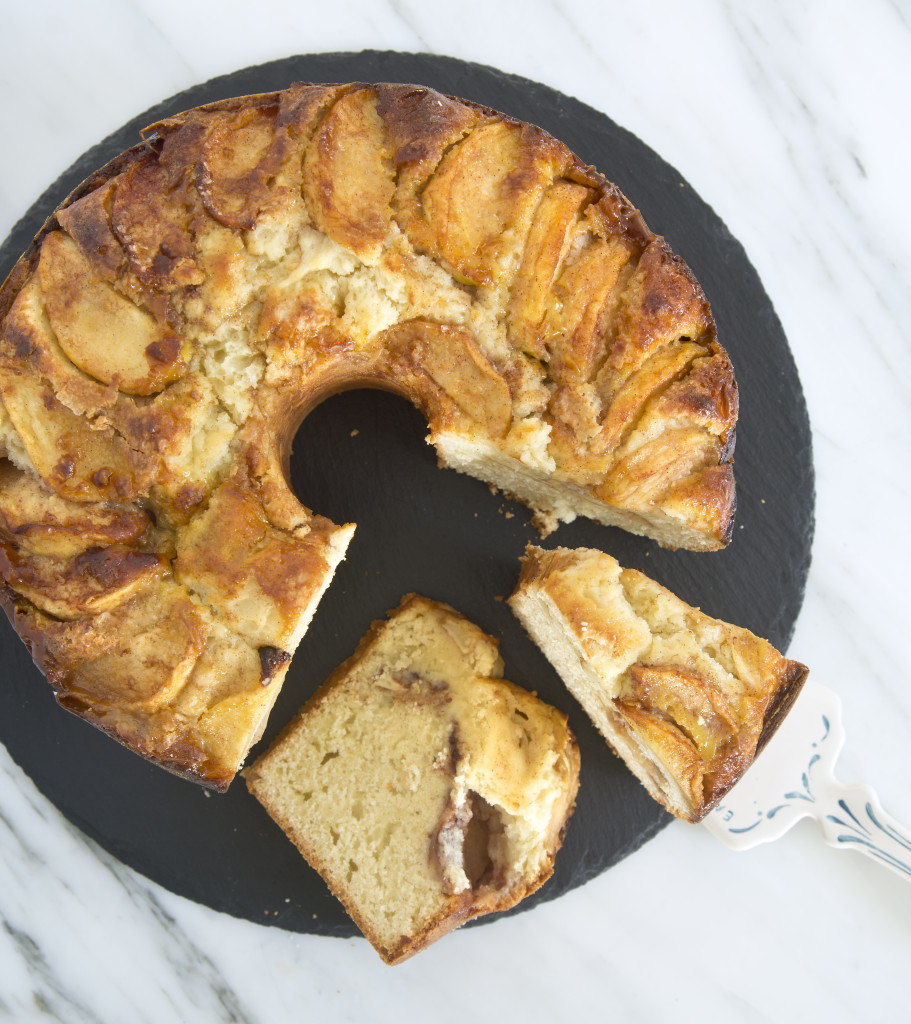 I have a recipe for an apple caramel cake that is outstanding. But some occasions (maybe breakfast if you're my husband) call for a simpler cake. This cake is perfect for those times. This is a dense cake. Not that there's anything wrong with that! I mean dense in the best possible sense. This is yellow cake at it's finest. Owing to butter, eggs, whole milk and sour cream it has a compact velvety texture.
My dad would have described this cake as plain. And he would have meant it as a great compliment. He liked subtle flavours, nothing too sweet, ornate or fancy. The inspiration for this cake comes from Sarabeth's Good Morning Cookbook. Sarabeth knows good breakfast!
The first tweak I made to the original recipe was to toast the sugar. Stella Parks over at Serious Eats convinced me to give it a try. The bottom line is that toasting sugar in the oven tames sugar's sweetness and the longer you toast it, the more intense the caramel flavour will be. Check out her article if food science is your jam.
I toasted my sugar for about 2 1/2 hours. The toasted sugar is on the right. I tasted both, side by side and did find that the toasted sugar tasted less sweet. You can toast 4 pounds at one time and it will keep forever, just like white sugar.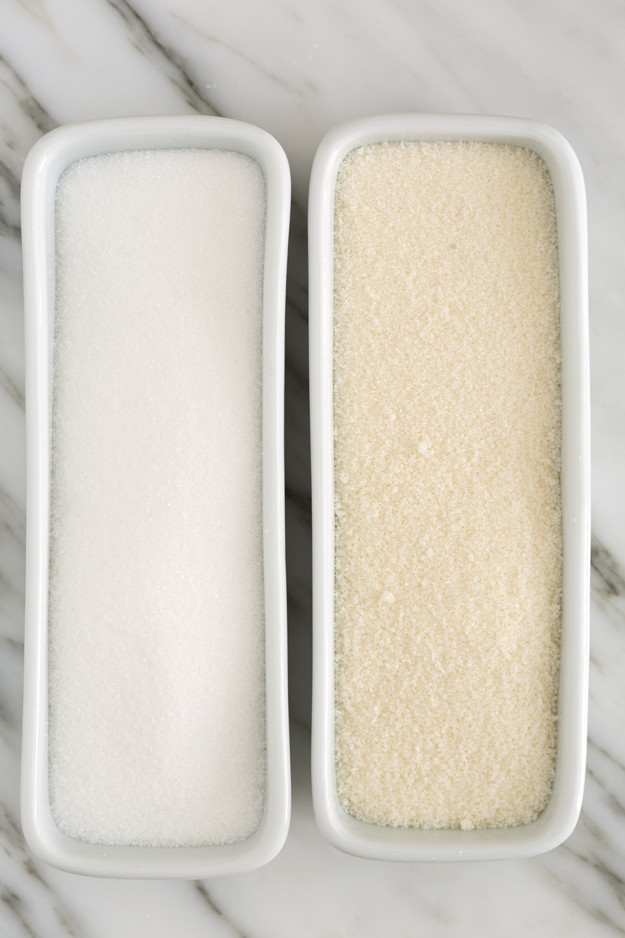 Start with a 9 inch tube pan (also called an angel food cake pan). Butter and flour the pan very well.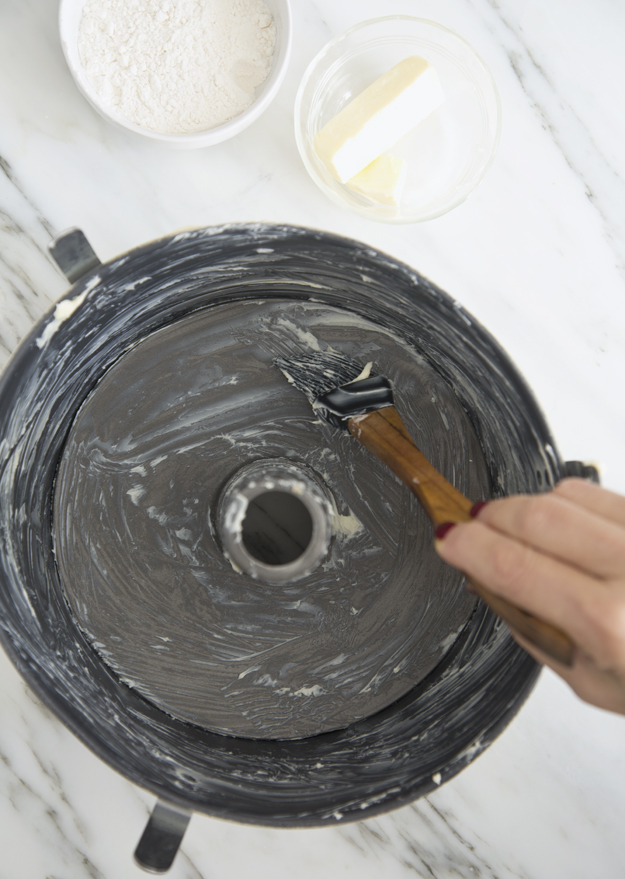 I made this cake twice last week. The first time I made it, I found it too plain. (Sorry dad!). On the second go-round I added an additional layer of apples and coated the apple slices in cinnamon-sugar.
Half the batter goes into the pan. Smooth it out.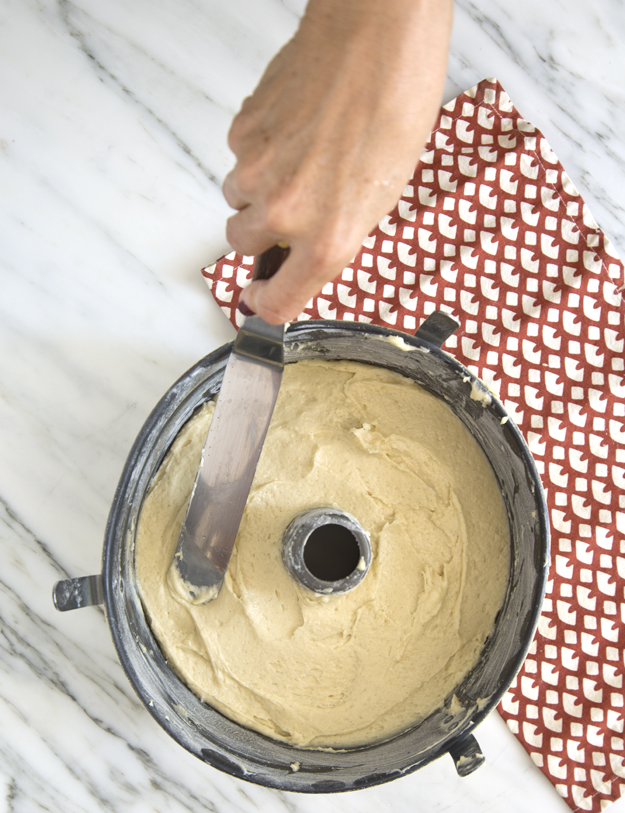 I used the first Honeycrisp apples of the fall season! Pink Lady or Granny Smith would also be great choices.
Top batter with cinnamon apples.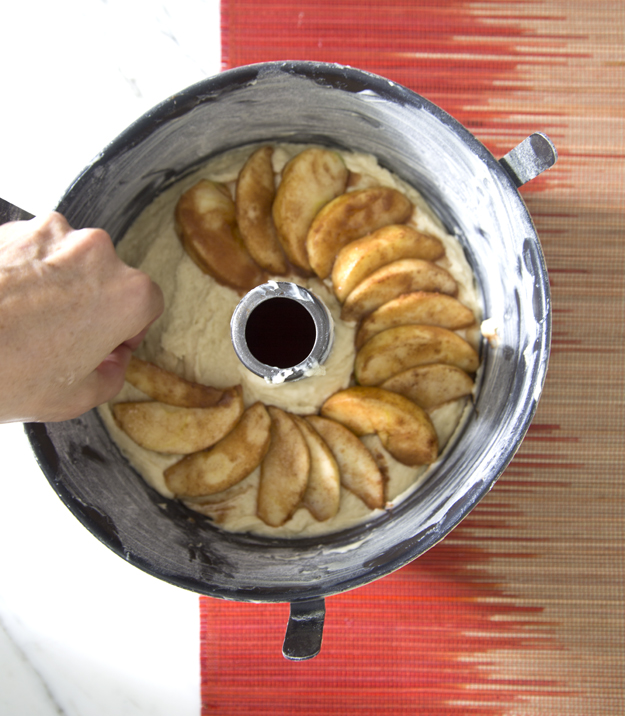 Repeat with a second layer of batter and cinnamon apples. Then drizzle with custard mixture.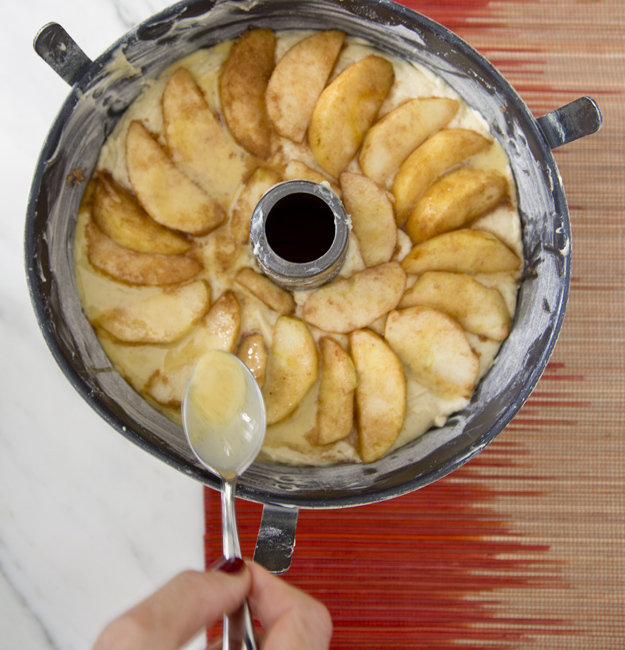 Resist the urge to turn the cake out of the pan until it has completely cooled. Your patience will be handsomely rewarded.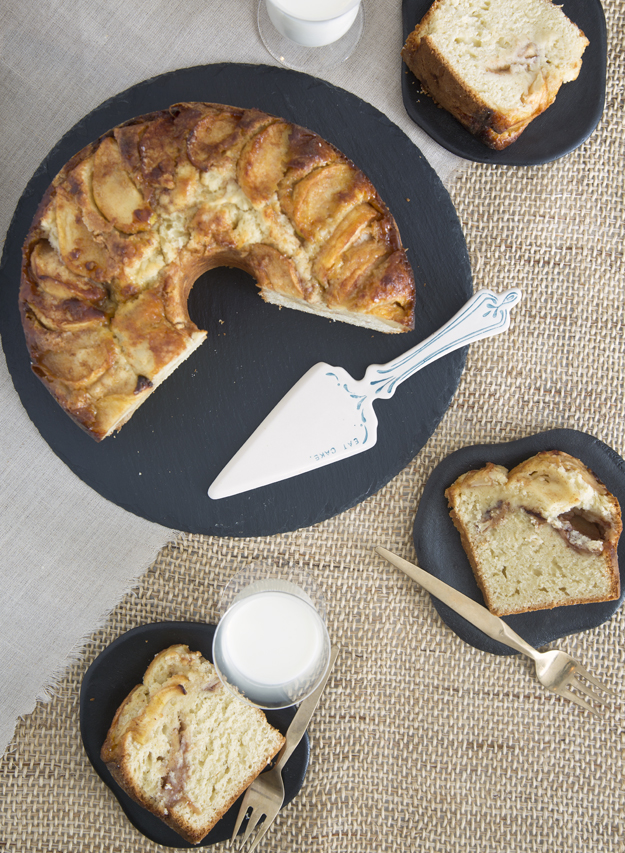 The ribbon of cinnamon coated apples that runs through the center of this cake is quite beautiful.