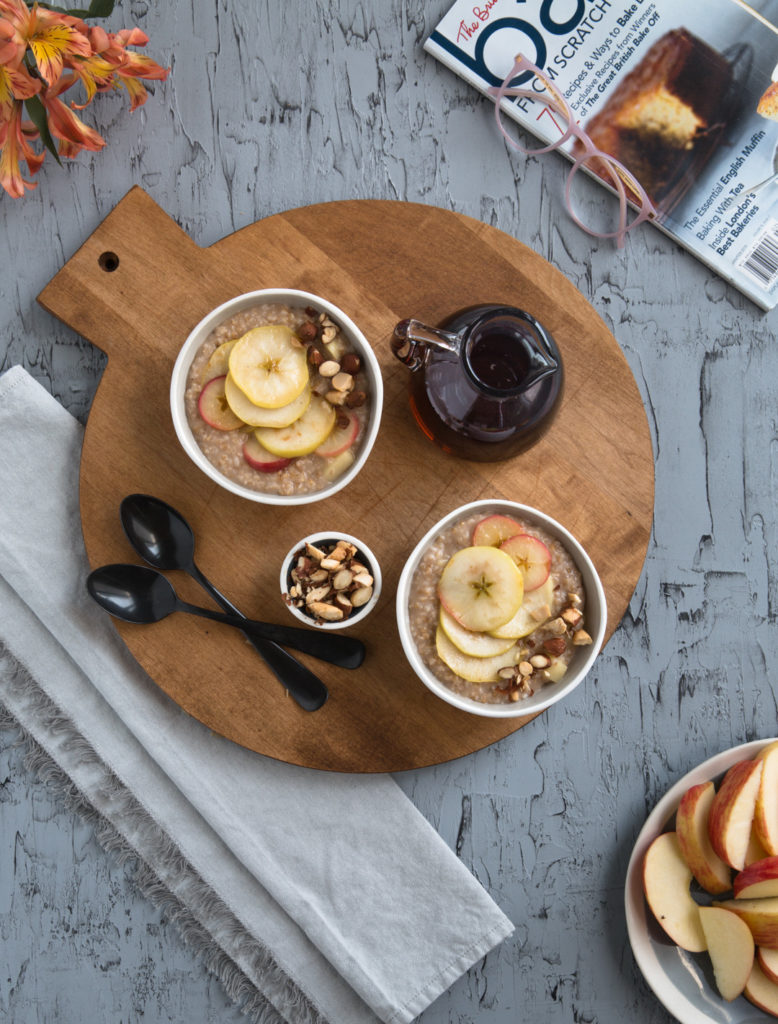 We have been eating overnight oats for breakfast, lunch and dinner this week, as I have been testing different variations. So far, no one has complained. This version is adapted from a Cook's Illustrated recipe. They sweetened the oats with brown sugar but I switched it for maple syrup. I also added chopped apples to the oats while they were cooking. Their recipe used shredded apples but I found that I liked the texture better with little bites of diced apple.
The final change I made to their recipe was to sautee some apple slices in a bit of butter and maple syrup, because, well… butter and maple syrup on apples! It's a fancier version, and those sliced apples look so pretty on top, but feel free to leave it out if that's not how you roll. No judgement here.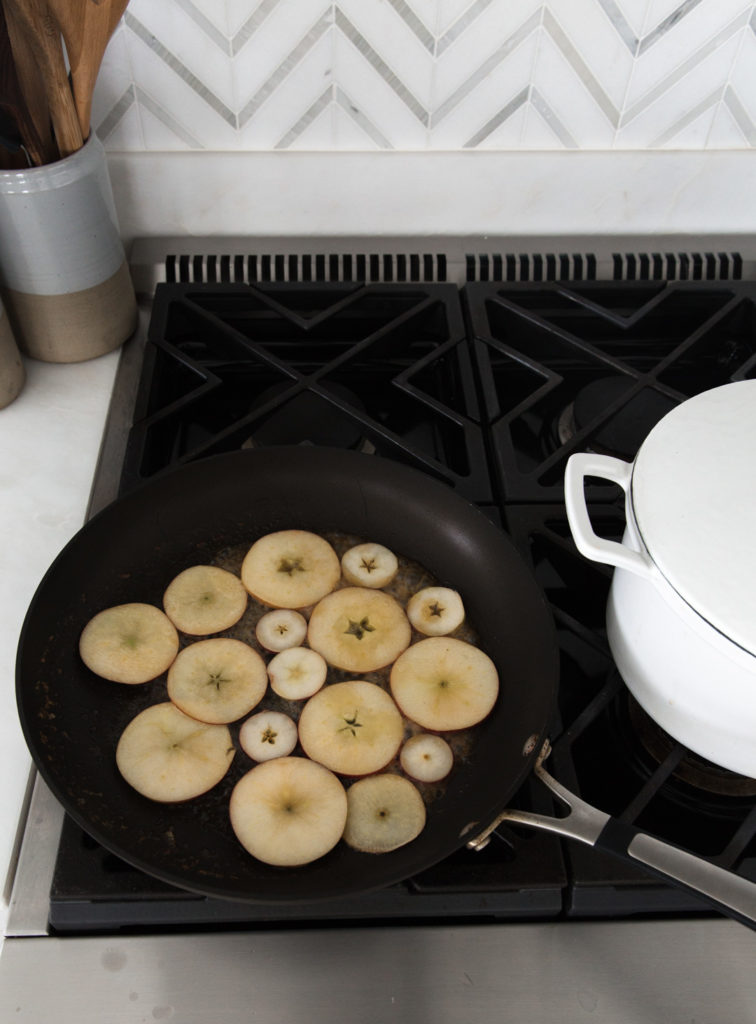 The night before, bring 3 cups of water and a good pinch of salt to a boil. Remove from heat and add 1 cup steel cut oats. Cover pot and let it sit on the counter all night. In the morning , add apple cider or juice, milk, cinnamon and some diced peeled apples. Cook for 5 minutes. Let sit for a further 5 minutes.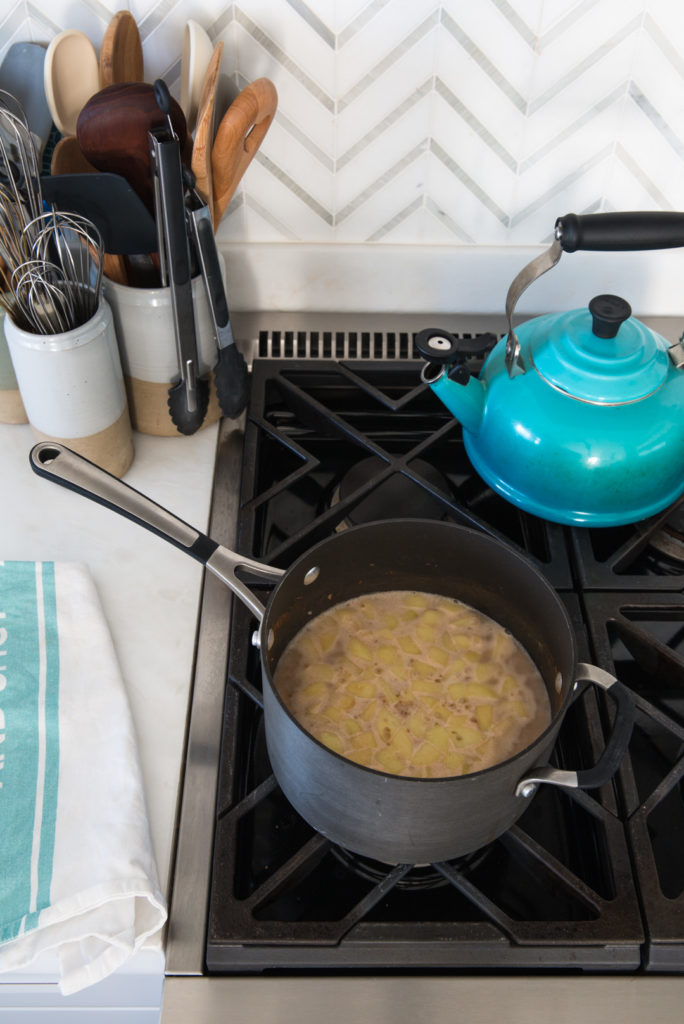 Top with sauteed maple apples and some toasted almonds or pecans.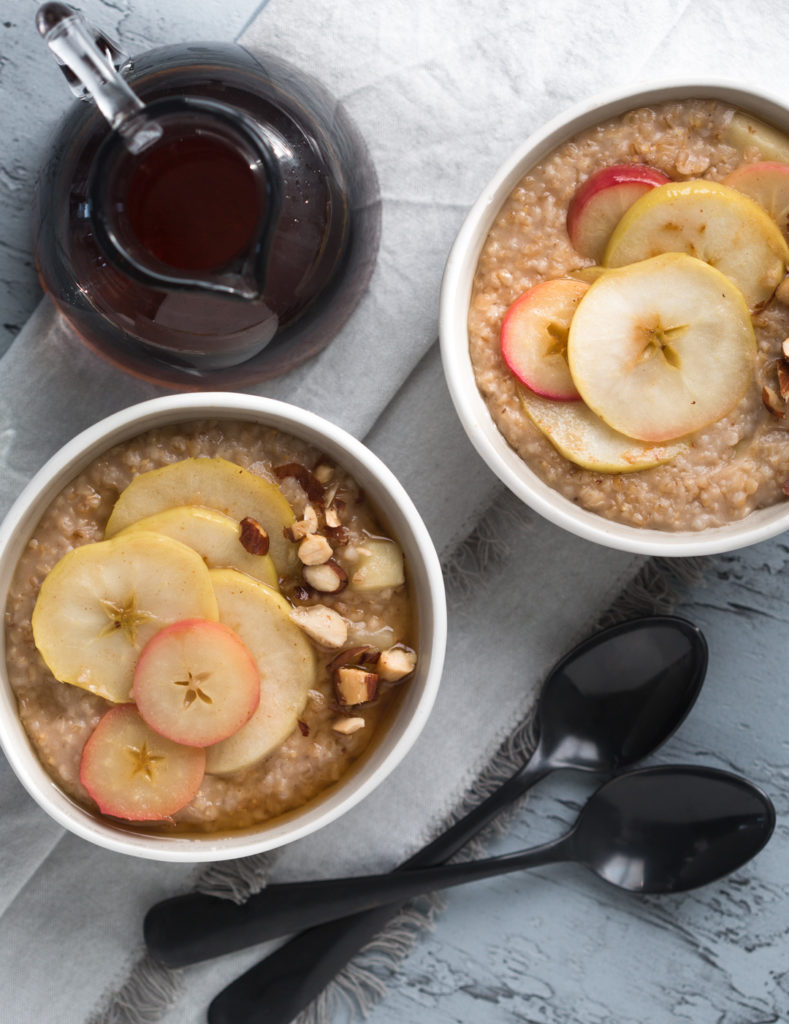 Drizzle with extra maple syrup because you deserve it.