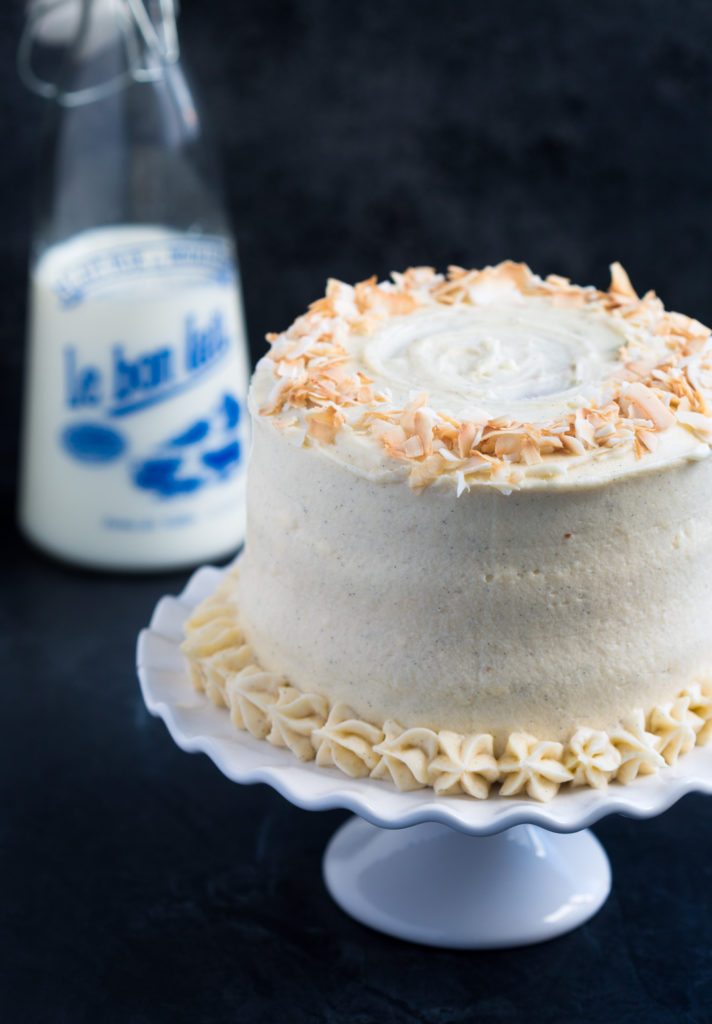 When I was growing up, our family's favourite dessert was Sara Lee Banana Cake. We never even bothered defrosting it. Just ate it straight from the freezer. Someone, not mentioning any names here, would even pick off the frozen cream cheese frosting and leave the cake bare naked and shivering in the freezer. I have since graduated to homemade banana bread and cake, but I never could quite get the texture to be the same as Sara Lee.
My favourite dessert as an adult is Coconut Cream Pie. Not just any coconut cream pie. The very best is in Toronto, at Sacaramouche Restaurant. I got this idea in my head of doing a mashup of these two desserts. I'd fill three layers of banana cake with coconut cream pie filling and then smother the whole thing in cream cheese frosting.
The first time I attempted this concoction, the cake batter curdled in the oven. I'm not quite sure what happened. It ended up in the garbage. The second attempt resulted in cake layers that were too soft and fell apart when I tried to stack them. It tasted good but looked like crap. And then I remembered this banana cake and tried again.
This is now my new favourite dessert. The banana cake is moist, but dense enough to handle the weight of the silky coconut cream pie filling. The tangy cream cheese frosting balances all the sweetness from the cake and filling. It's perfection.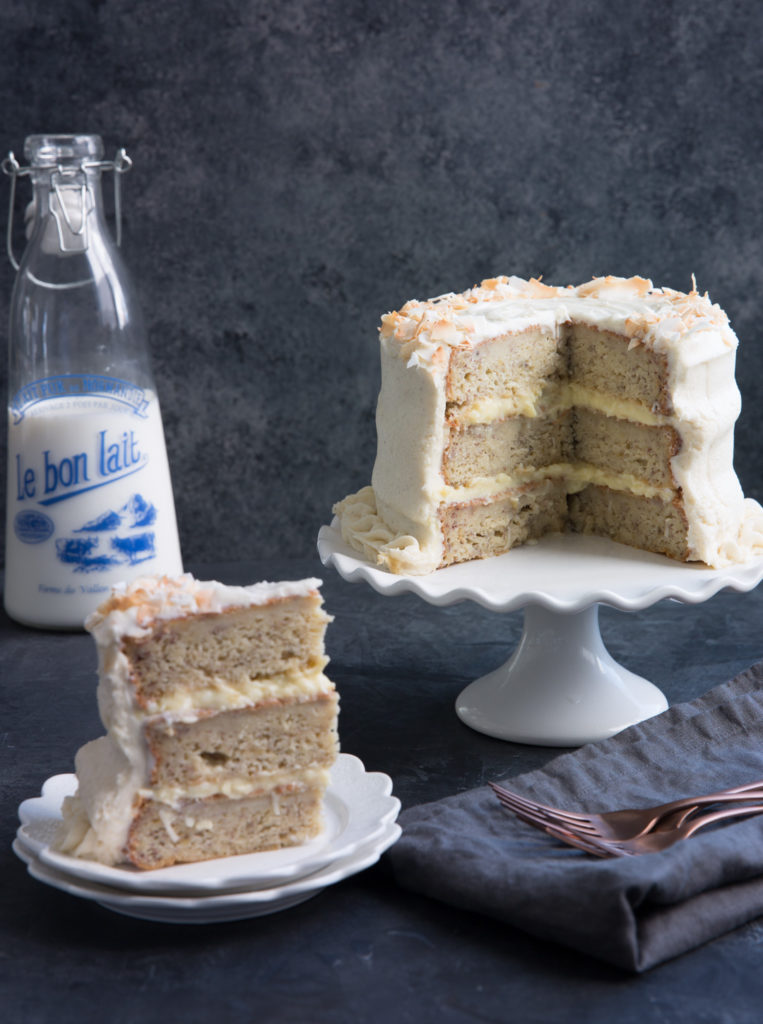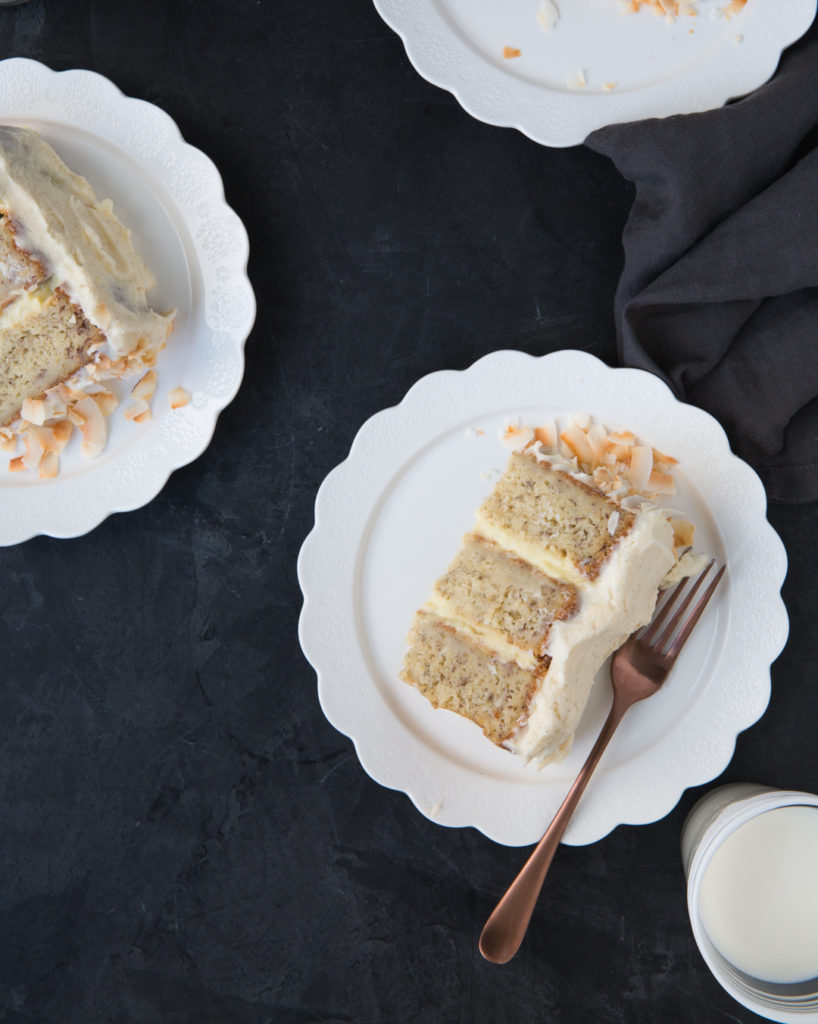 Start with the coconut cream pie filling, as it needs to chill in the fridge for several hours. You could even make this a day or two in advance. Basically you are making a coconut custard.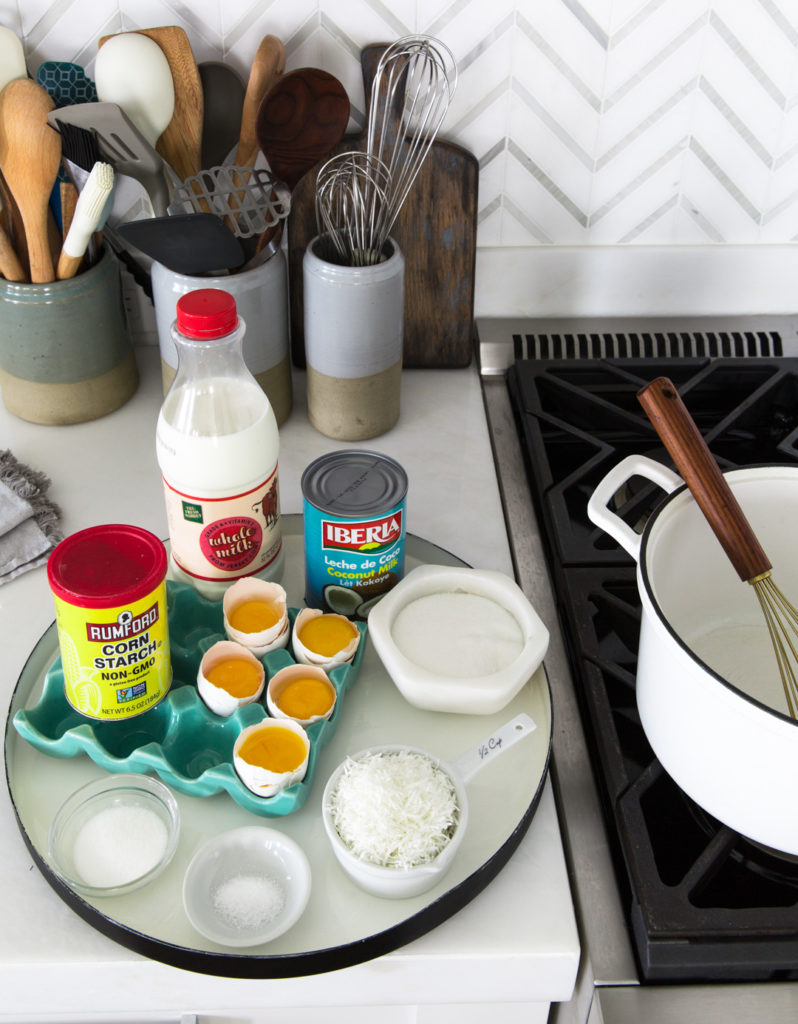 As long as you remember to temper the egg yolks, all will turn out perfectly. This involves pouring a little bit of the hot milk-coconut milk mixture into the egg yolk-sugar mixture, before putting it back on the stove to thicken.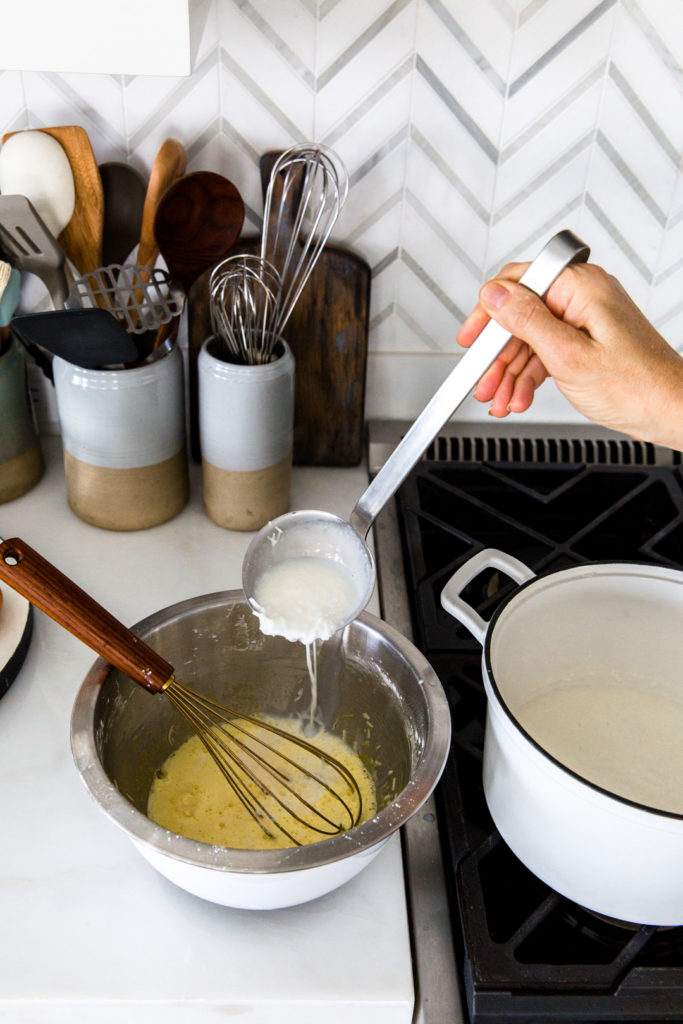 Make sure your bananas are very ripe before mashing.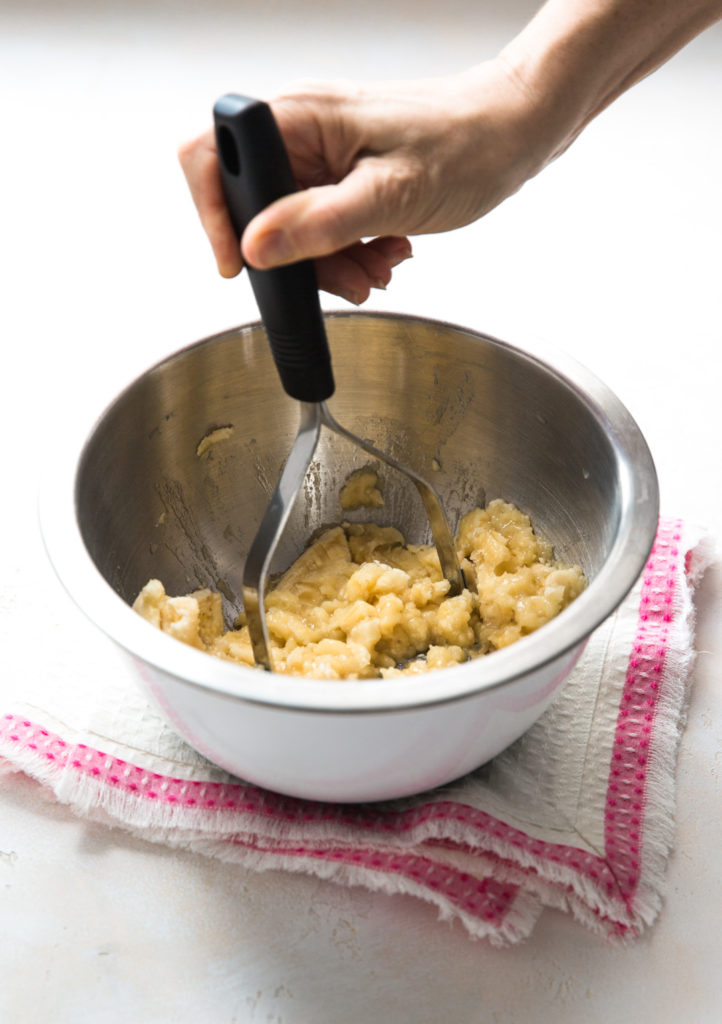 I baked the cake in three 6-inch pans for a tall majestic cake. You could also bake it in three 8-inch pans for a shorter but equally delicious cake.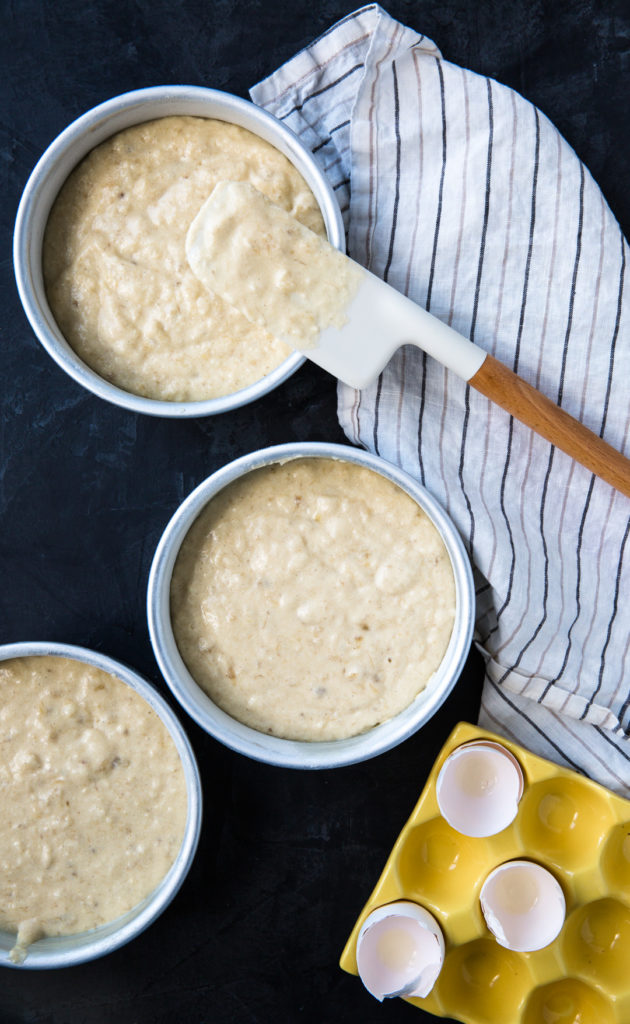 Assembly of the cake is where you need to take some care. This cake is very much like a teenager. You need to set boundaries or she will run amuck! Before spreading the coconut cream pie filling on the layer, pipe a border of cream cheese frosting. This will contain the filling and prevent it from oozing out of the side of your cake.