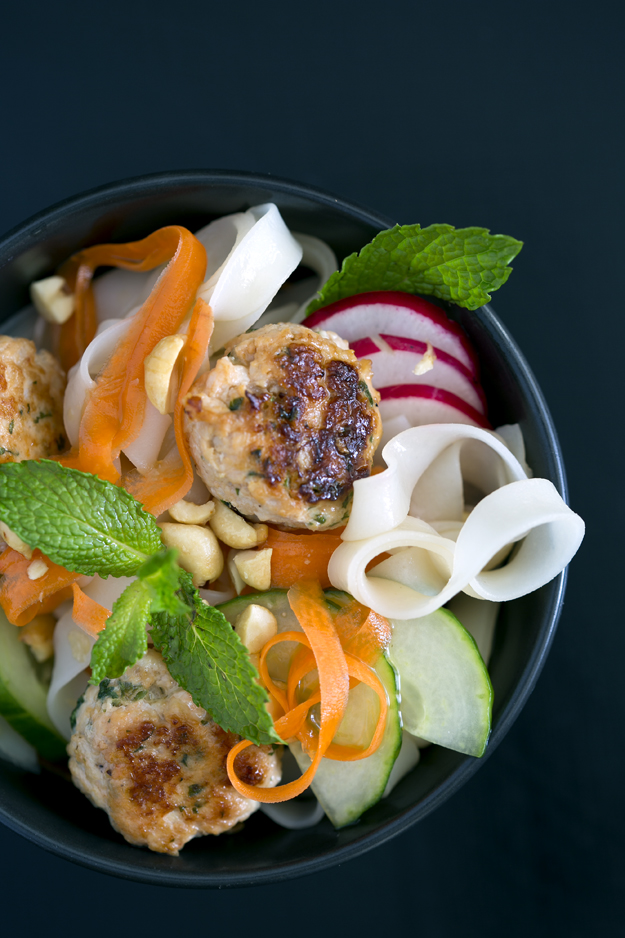 Bánh mì is the Vietnamese word for bread. The origin comes from bánh (bread) and mì (wheat). Over time, because of French colonialism in Vietnam, the term Bánh mì has become synonymous with a baguette sandwich. This is no ordinary sandwich. It represents two cultures coming together to create something glorious.
The French contributed the baguette, mayo, and pork, but the Vietnamese brought the party with the addition of pickled vegetables, cilantro and jalapeño.
The idea for this lightened up version of Báhn mì comes from Amy Rosen in the 2016 Holiday issue of Food and Drink magazine. Replace the baguette with rice noodles and toss everything together in a bowl. I lightened up her version even more by using ground turkey instead of pork in my meatballs.
Start by making a Radish and Carrot Quickle (quick pickle!) with rice wine vinegar, sugar and salt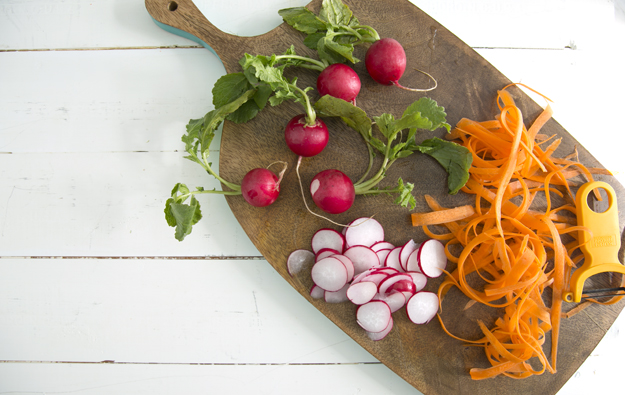 Cilantro, green onion, garlic and Sriracha sauce are mixed in with ground turkey for the meatballs.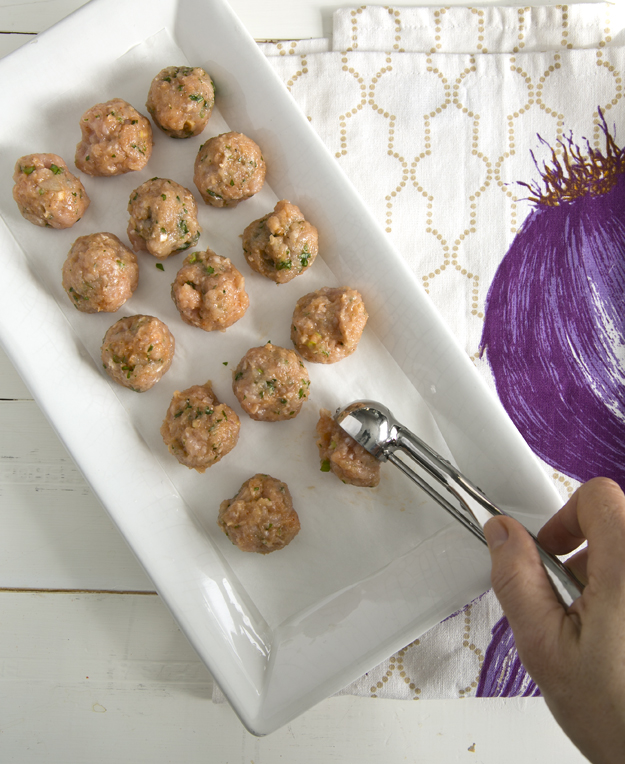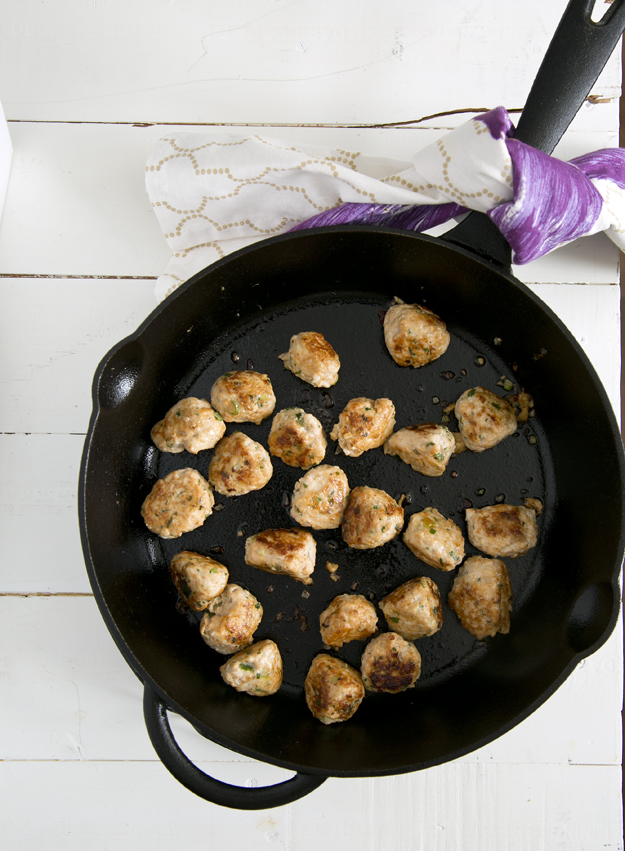 Sweet, salty, and sour come together in the dressing for this bowl. Lime juice, fish sauce, soy sauce and brown sugar are whisked together for a simple sauce.
Fresh cilantro, mint, thinly sliced cucumber and chopped peanuts are sprinkled on top for a fast and healthy dinner.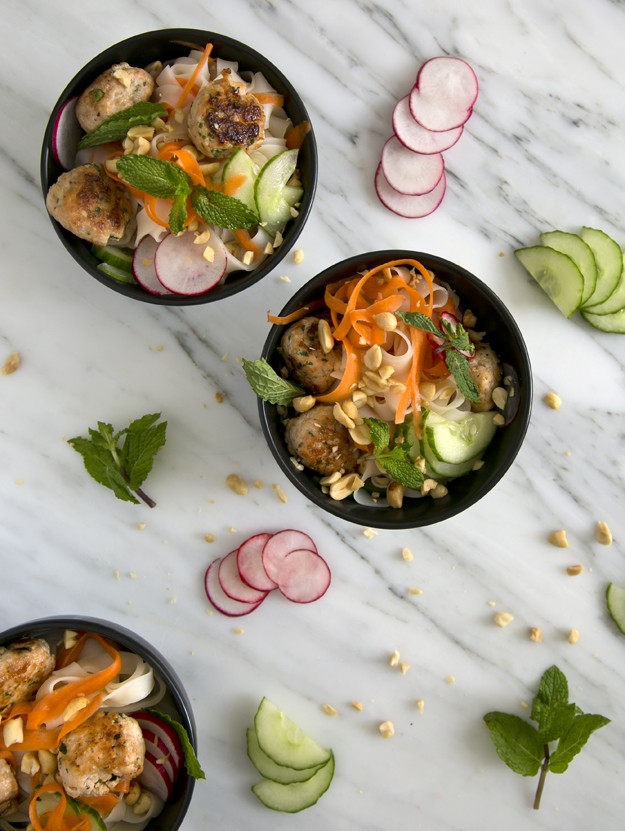 Click here to print recipe for Bahn Mi Bowls.