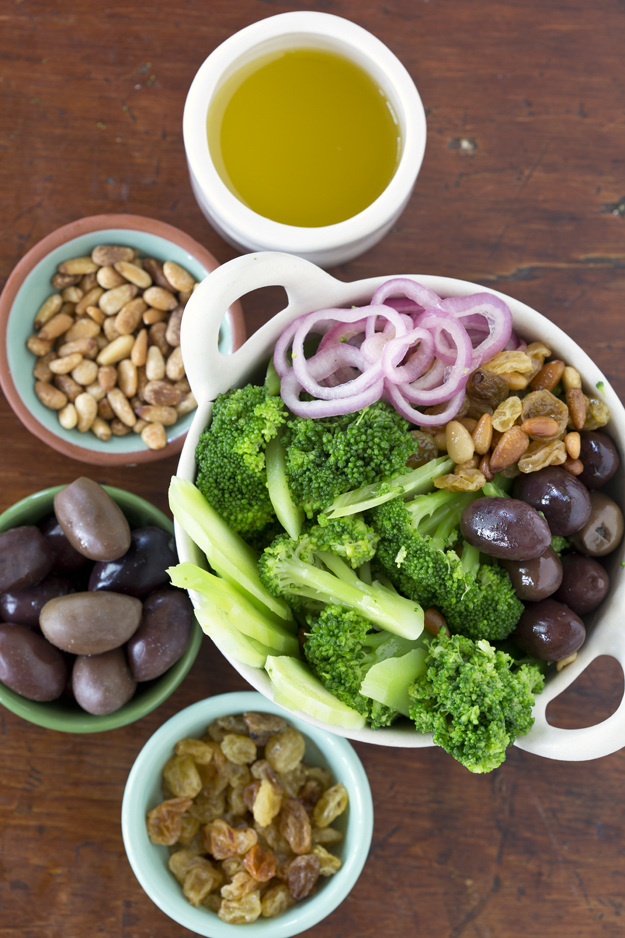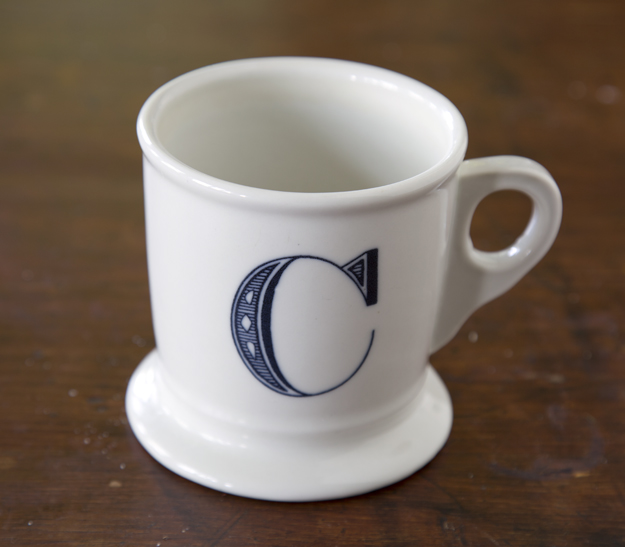 This is my favourite mug. The weight and shape of it feel just right in my hand. It is part of my comforting morning ritual. If  you're wondering, the mug is from Anthropologie,. Sadly, they don't make them anymore. I bought a bunch of them with the initials of favourite family members and friends so they would feel welcome when visiting. Now I can't make any new friends, unless their names start with certain letters that I already have on the shelf. Such a dilemma! It would be awkward to serve my new friend Xavier a latte in a letter M mug.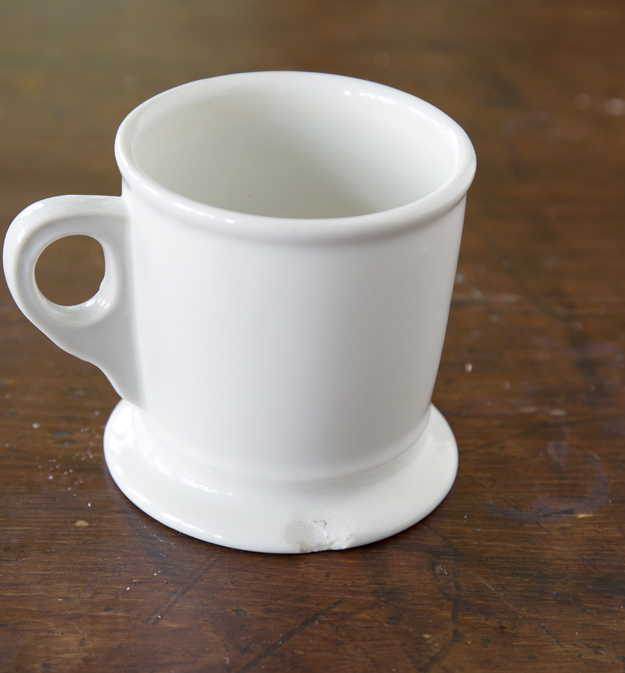 Here is my mug from the rear view. With the small chip in the base it's not quite as attractive as the front view. (Most of us look better coming rather than going) Despite this flaw, the mug is still quite functional, so I refuse to replace it. I am also flawed but functional, so my mug is a perfect analogy for me.
This broccoli salad was created the week before we moved. I had been trying not to shop for any groceries and use up what was in the house, so that we would have less stuff to haul. A lonely bag of pine nuts escaped the freezer purge earlier in the week, so they were added for crunch. A jar of raisins survived the pantry purge, so in they went for sweetness. The top shelf of the fridge held a few Kalamata olives and some leftover pickled shallots.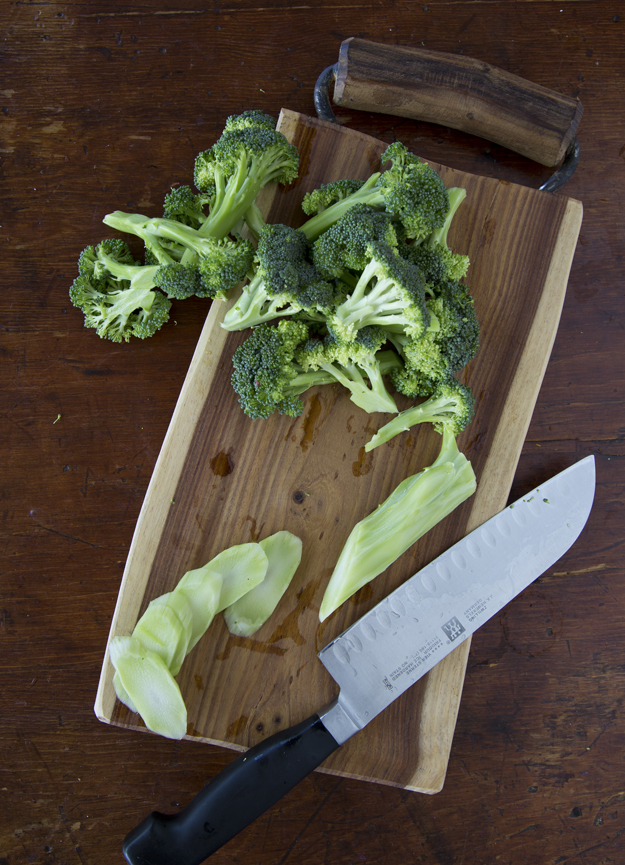 Please don't chop the florets off your broccoli and discard the stems. Once you peel the outer woody skin, the inside is quite tender.
I had some help in styling this salad from the talent behind the fabulous Instagram account   @bowlsand beats (where health and hiphop collide). Full disclosure, she's my daughter and she was home visiting for the weekend.
This was my first try at styling the salad. I wasn't thrilled with the composition so I called her in to help.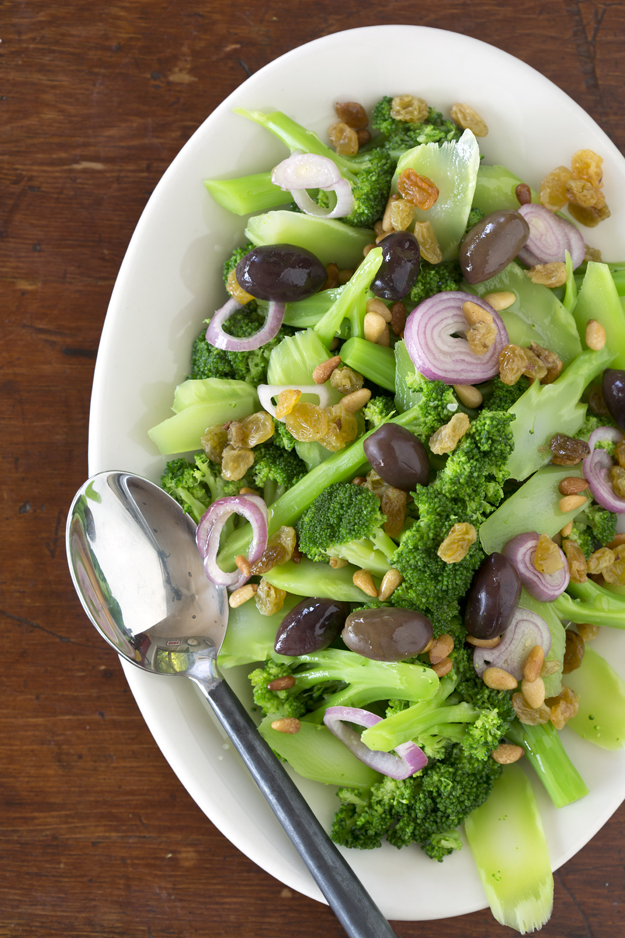 She immediately grouped all the little elements together for greater impact.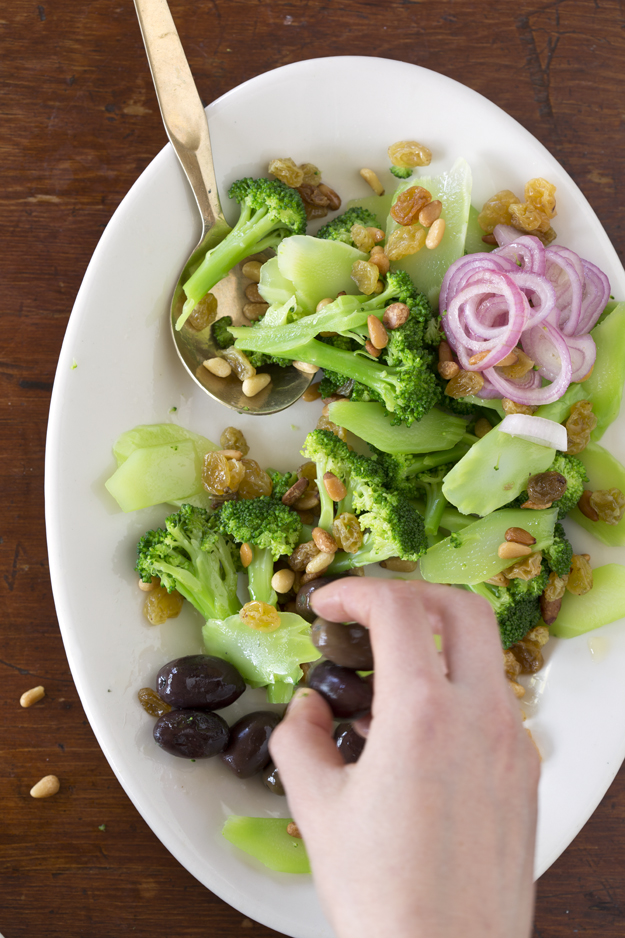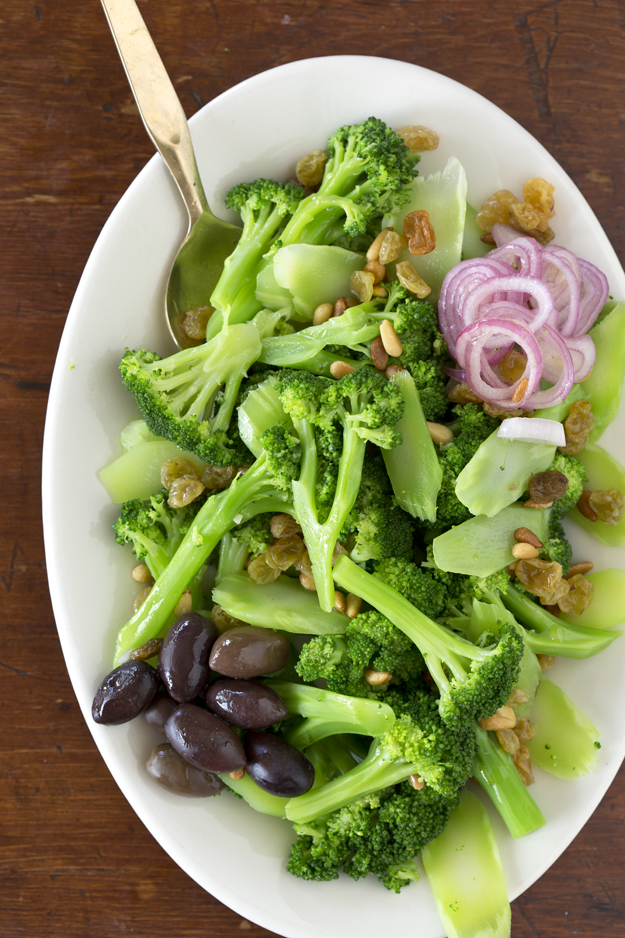 Better but not quite satisfied, she suggested we try a round bowl instead.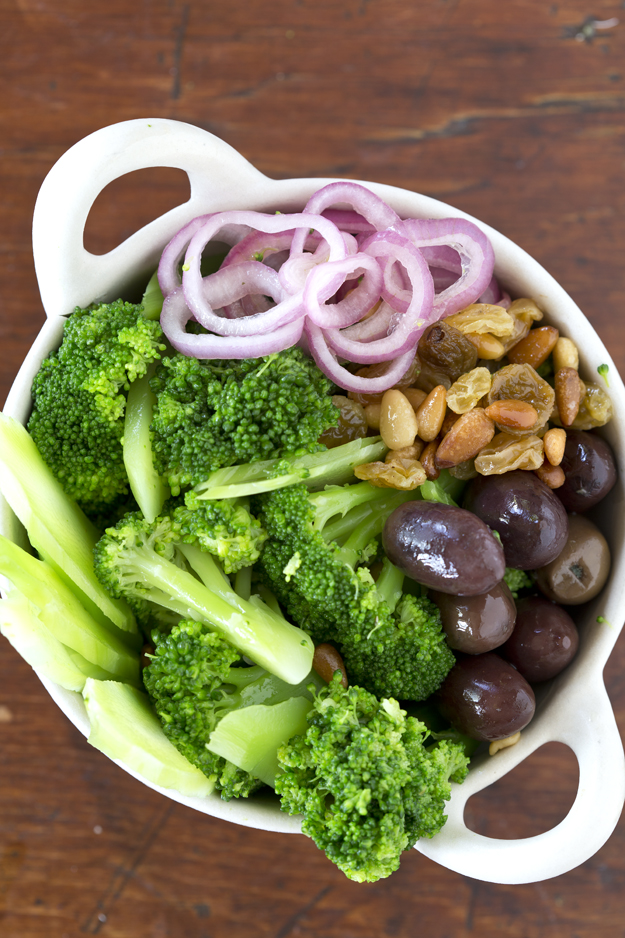 Perfect. We shot it with my iPhone for her Instagram page and then we ate!