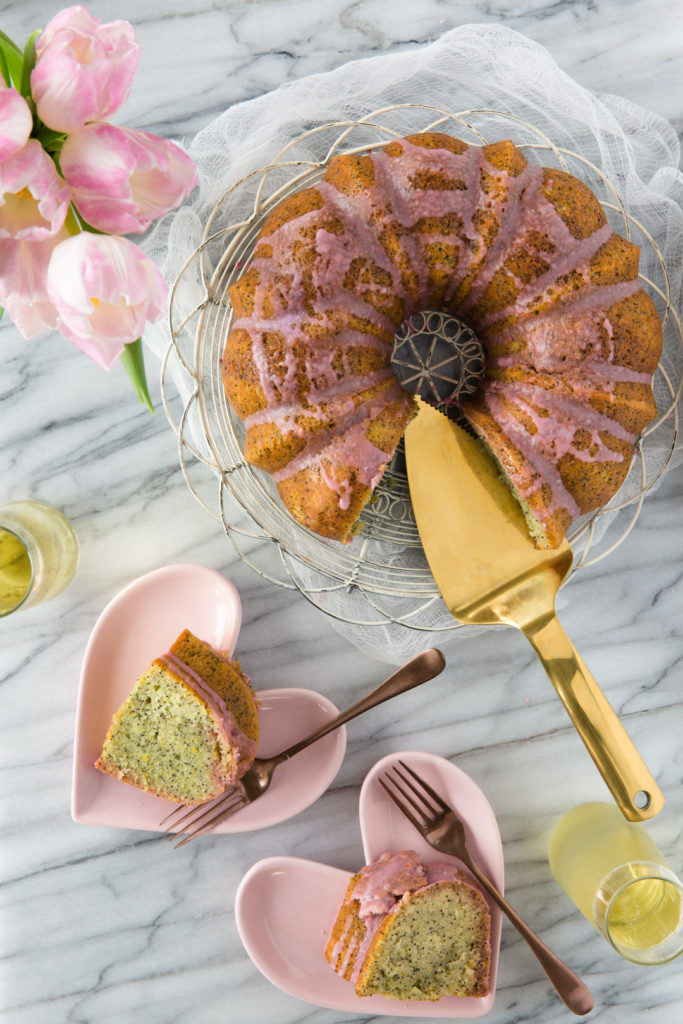 If the definition of insanity is doing the same thing over and over again and expecting different results, then I qualfy as insane. You might also say that I am a slow learner, and don't always see the obvious clues that others spot so readily.
Last March I bought this beautiful heart shaped Bundt pan. I patiently waited 11 months to use it in a Valentines Day post. I decided to make a blood orange poppy seed cake. I used Ina's recipe for Glazed Lemon Poppy Seed Cake as my base and adapted it so that I could celebrate blood orange season.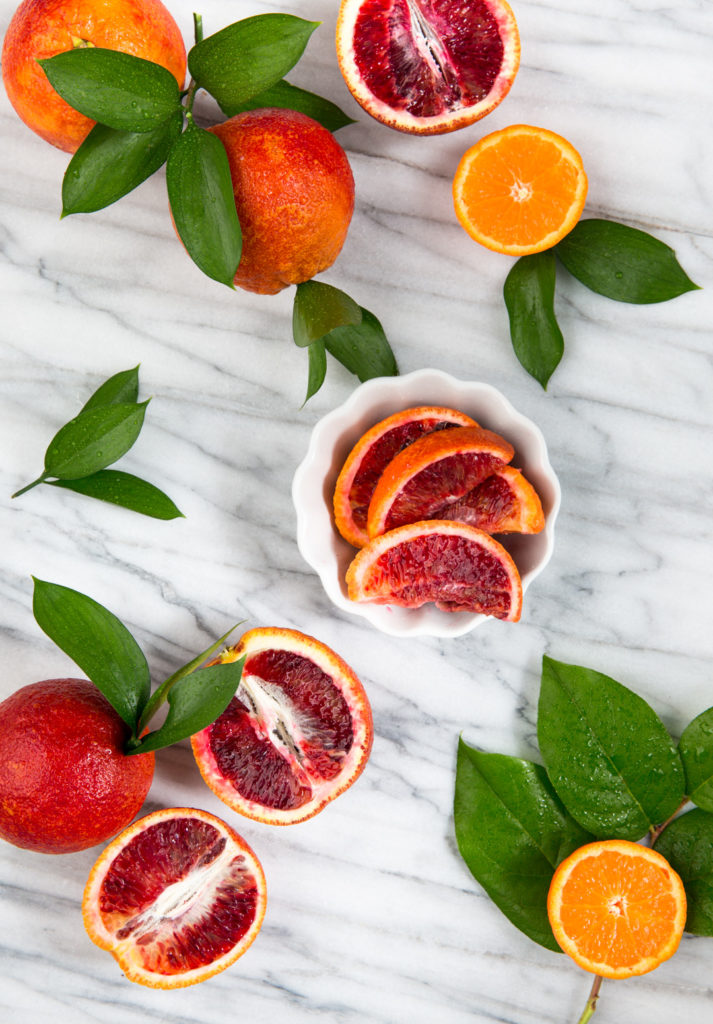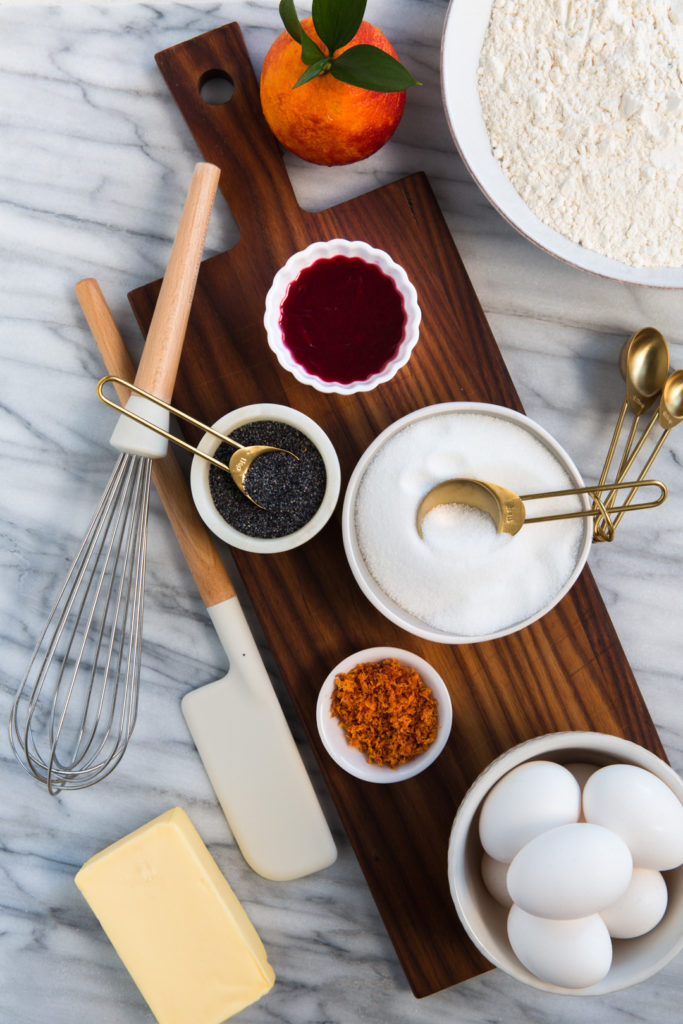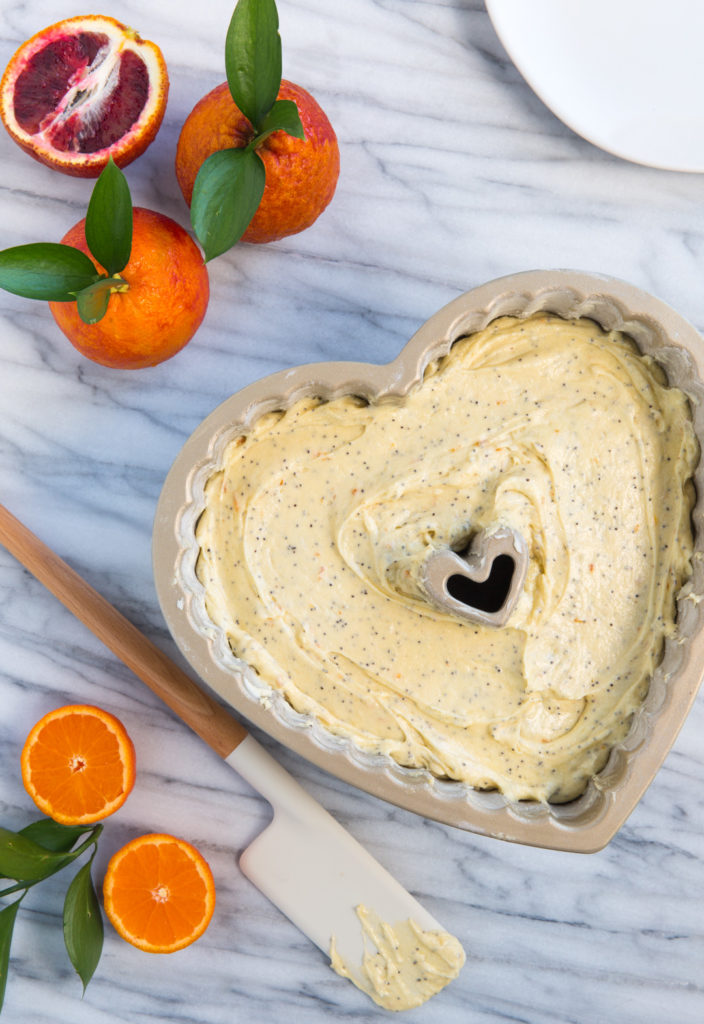 My pan was heavily buttered and greased and I followed the directions very carefully. I baked it for 45 minutes, cooled it in the pan for exactly 10 minutes. Holding my breath, I gingerly inverted the cake to release it from the pan.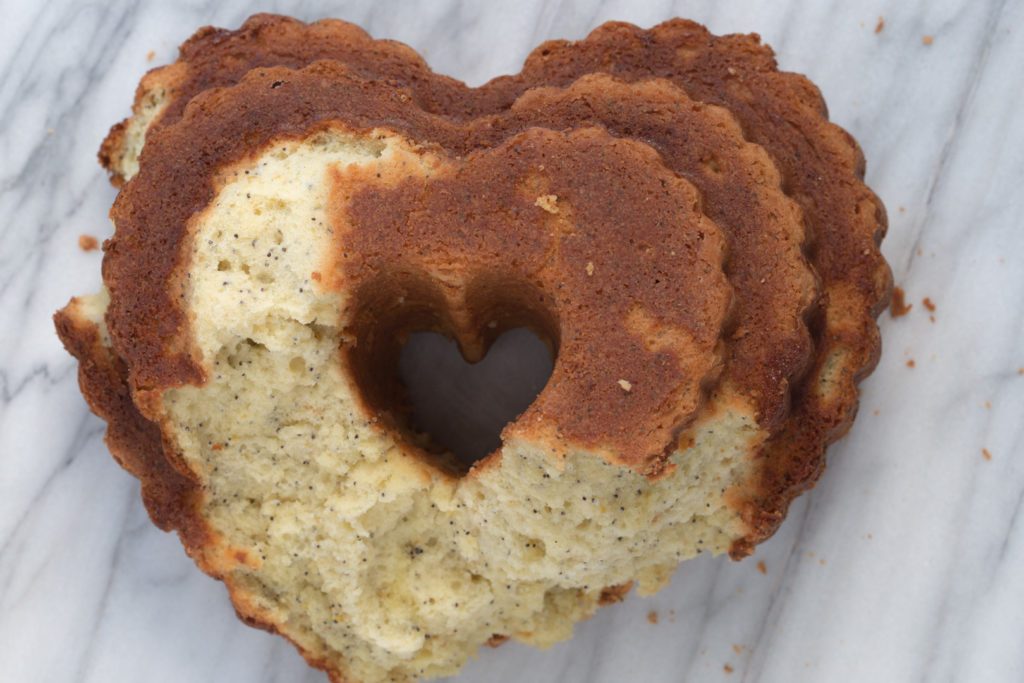 Half of it stuck to the pan. I cursed, chopped the broken pieces up and froze them for future snacking and hustled off to the store for more blood oranges and cake flour. Before starting again, I did a quick google search to see what went wrong. The King Arthur website advised me that buttering and flouring was not the way to go. I followed their tips and tricks and baked the cake again, and again and again. My freezer is now full of lots and lots of broken cake for snacking. Come on over!
I finally realized that this heart shaped pan was the problem. I'm not quite sure why. Nordicware baking pans are usually so reliable. But, slow as I am, I was not about to try this pan for a 5th time. I pulled out my trusty round fluted Bundt pan.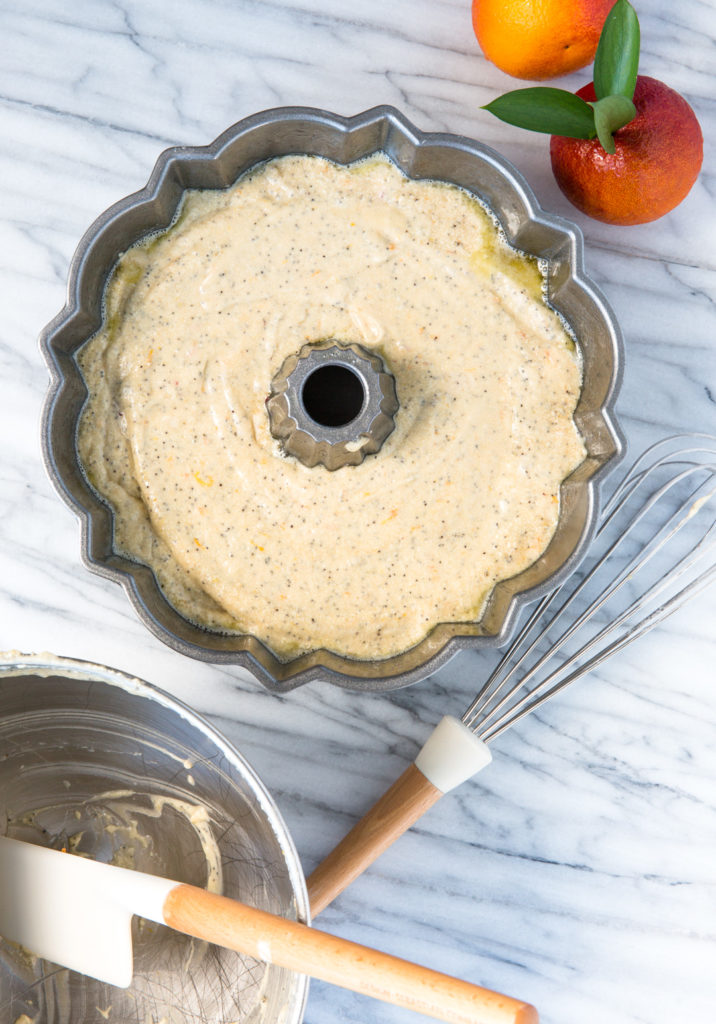 Fifth time's the charm! After a brief 10 minute cooling period, the cake slid out like a boss! Cue the fireworks.
While the cake cools, make a blood orange simple syrup. Pour this all over the warm cake to really intensify that blood orange flavour and keep your cake super moist.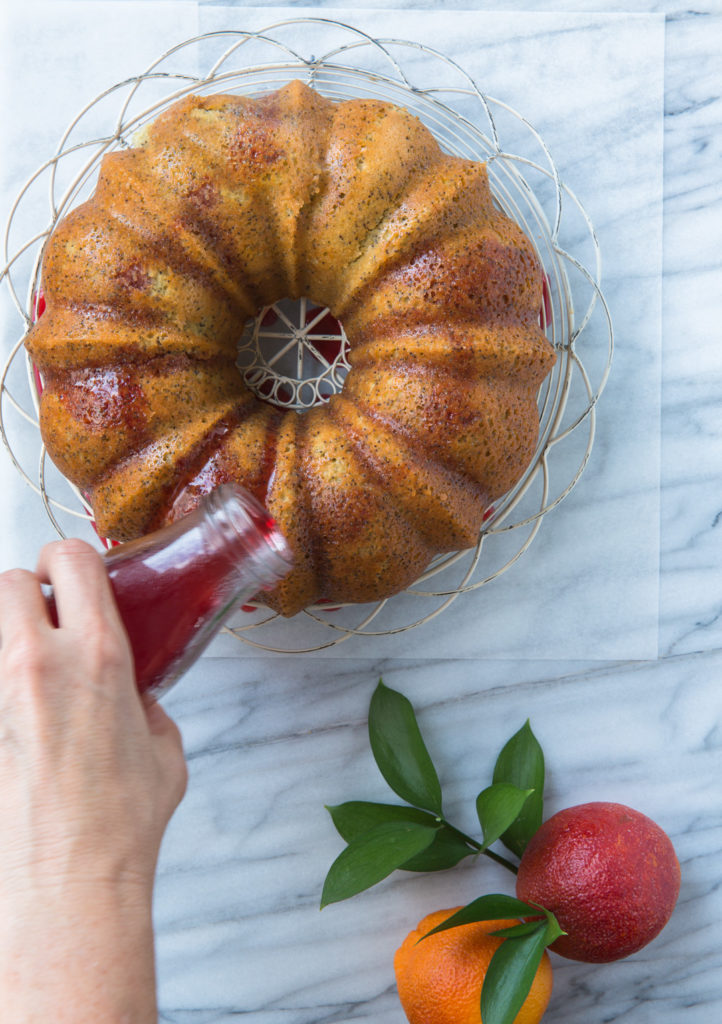 Once the cake is totally cool, it gets a final drizzle of the most gorgeous pink glaze.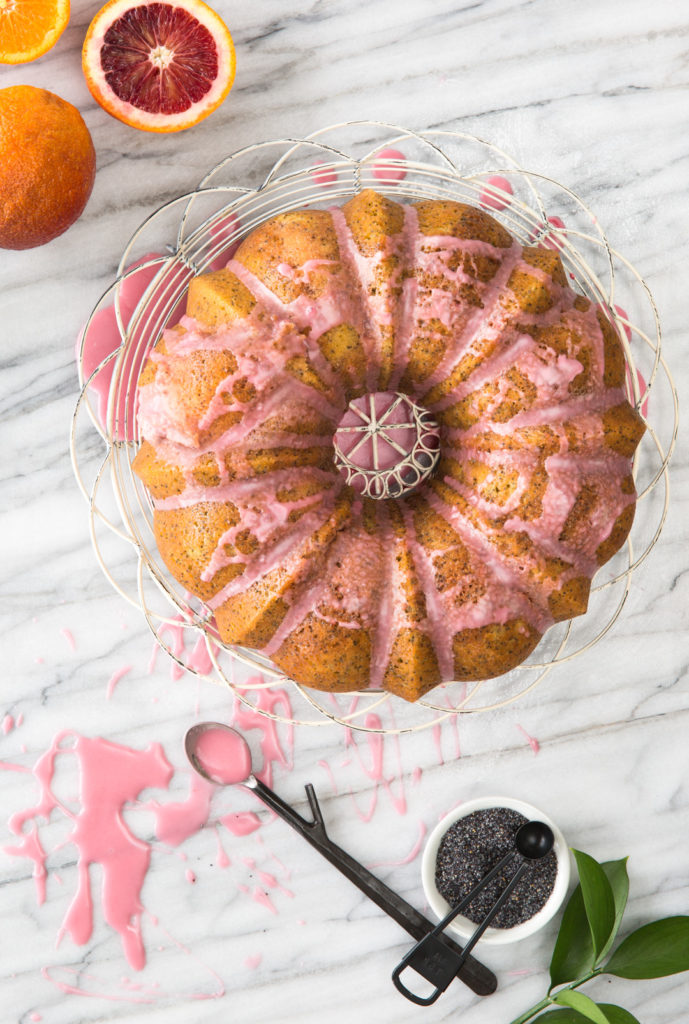 I adored this cake. Dense, but in the best possible way, buttery and bright, slightly tangy and not too sweet. A perfect ray of sunshine on a cold February day. Celebrate Valentines Day with this luscious love letter to blood oranges.