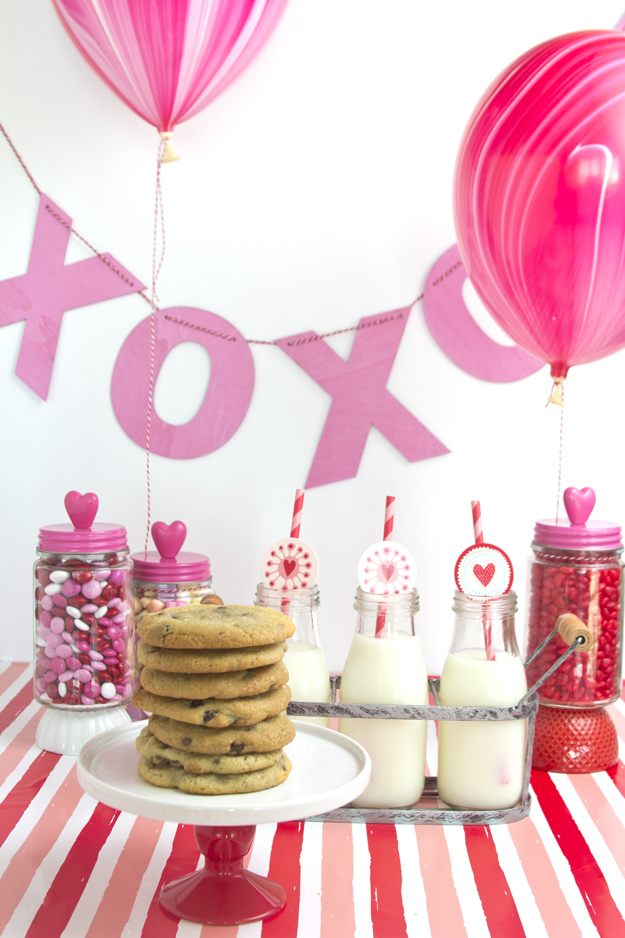 I love surprises. Well, I should clarify. I like good surprises, like finding out the sex of my babies, at the moment of their birth. Three of the greatest surprises of my life! It makes me sad that people have reveal parties and choose to forgo that moment of awe. A little too much over-sharing for my liking. Ok, social media rant over. Onto more important things.
Happy Valentines Day! We don't make a big deal out of Valentines Day in our house, but I'd never say no to a little sweet treat. While many people believe the day should be marked with chocolate, I'm much more of a coconut –caramel kind of girl. But sometimes a little bit of chocolate is necessary.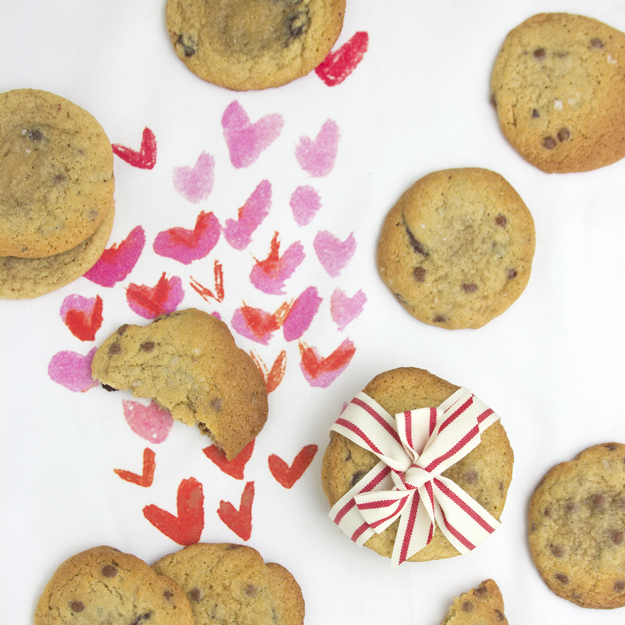 These cookies contain a little surprise. Along with the usual chunks of bittersweet chocolate, I mixed a big handful of  Valrhona chocolate pearls into the dough. Little nuggets of crispy rice cereal enrobed in milk chocolate are totally unexpected but very welcome in a chocolate chip cookie. I ordered mine online. Callebaut also makes chocolate pearls. Their salted caramel crispearls  are kind of astonishing (crunchy biscuit bits coated in salted caramel). If you can't find them, chopped up maltasers or whoppers would make an excellent substitute. My friend Marla would love them!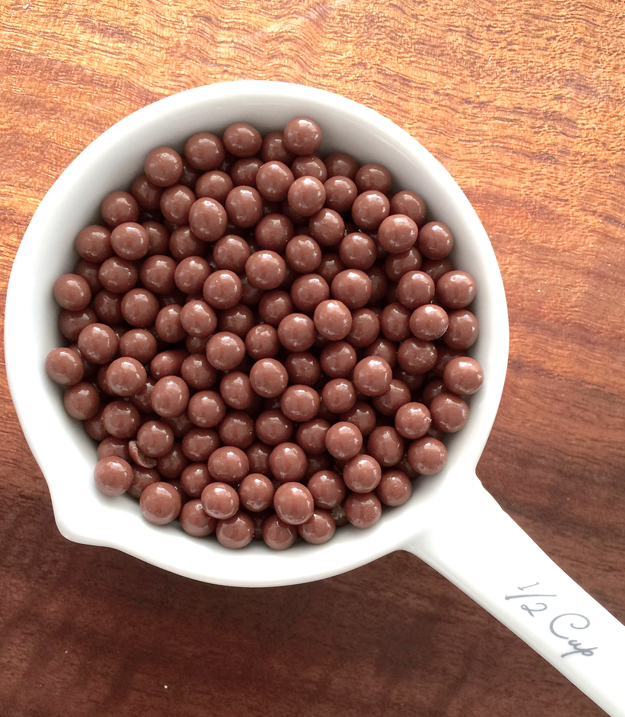 Can we talk about butter for a minute? Specifically, what does "room temperature" butter mean? How long a rest on the counter are we talking about here? When I'm baking, I'll take the butter from the fridge first, slice it into 1/4 inch pieces. By the time I've gathered all the other ingredients, the butter will be perfect for creaming. Ten minutes is really all it takes. You want it to still be cool, but pliable. The whole point of creaming the butter with the sugar is to beat air into the dough. If your butter gets too warm, it won't hold that air and you will end up with flat cookies.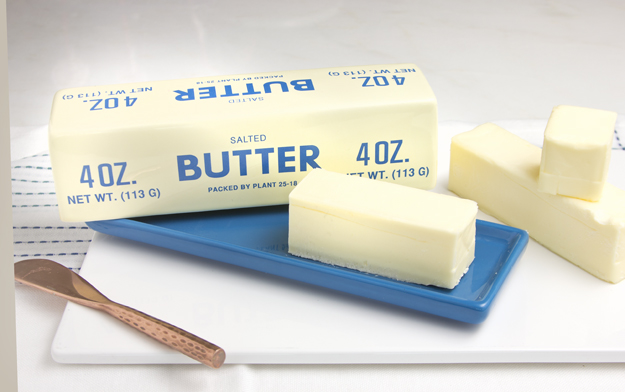 An ice cream scoop makes for even sized cookies.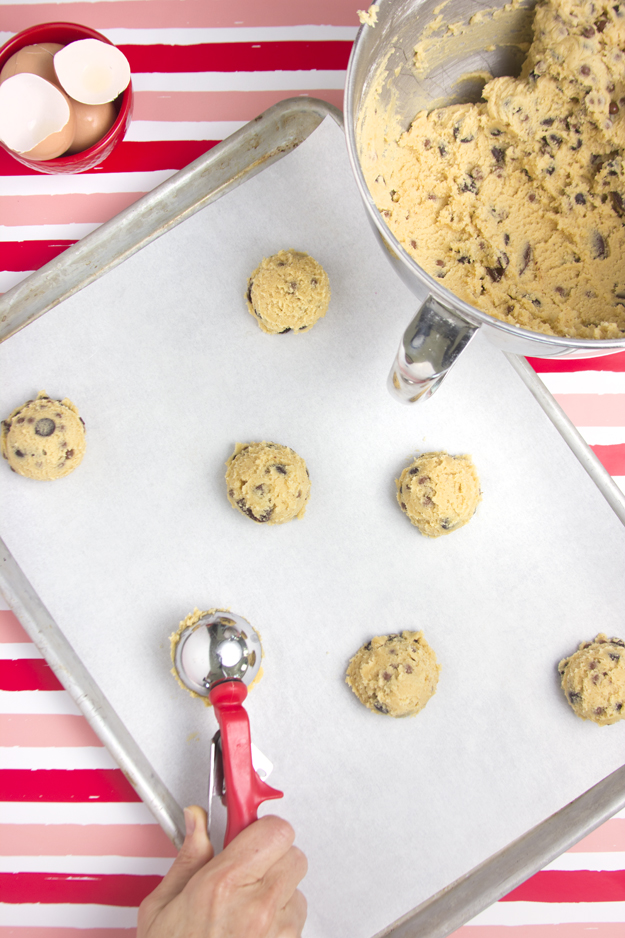 A light sprinkling of sea salt on top of each cookie before baking, because that's how we roll around here. This is salt and serenity after all!