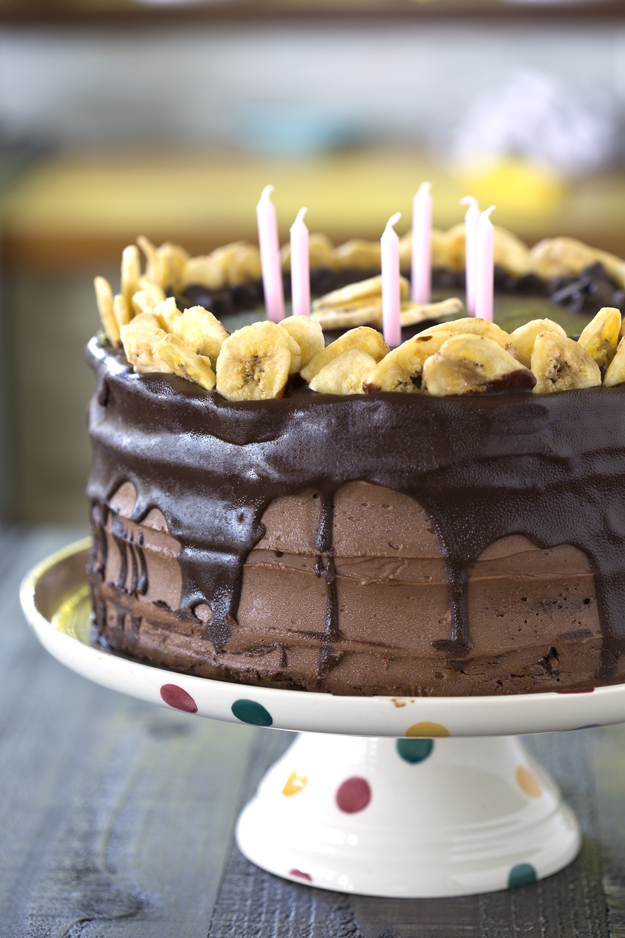 We're not into big, full-on birthday celebrations in our house. We're just not the partying kind of family. 4/5 of us fall squarely into introvert territory. Not that there's anything wrong with that, as I have recently learned from a wonderful book called The Introvert Advantage.
So while we do celebrate our birthdays without much fanfare, the one thing I do insist on is a homemade birthday cake. Even if I do have to bake my own cake. Everyone in our family has their favourites. My oldest son and husband always request Almond Berry Shortbread Cake, my youngest son will accept anything with chocolate, see here, here, here, and here.
My daughter usually requests Carrot Cake with Lemon Curd Filling. However, this year when I asked her what kind of cake she wanted for her August birthday, she told me I could surprise her and make anything I wanted. She knows I love to bake new things so I'll have fresh material for the blog. What a great daughter.
Anything I want? I was a little overwhelmed with such wide parameters. Sometimes less choice is a good thing. I turned to one of my favourite baking books for inspiration. Bobbette and Belle is filled with classic baked goods with a unique twist.
I decided on baking the Banana Chocolate Fudge Cake since my daughter loves chocolate very much. I seem to recall that her first word was chocolate. If you plan to bake this cake, and you really should, plan on baking it over 2 days to allow yourself time to enjoy the process. There are 4 component parts to the recipe.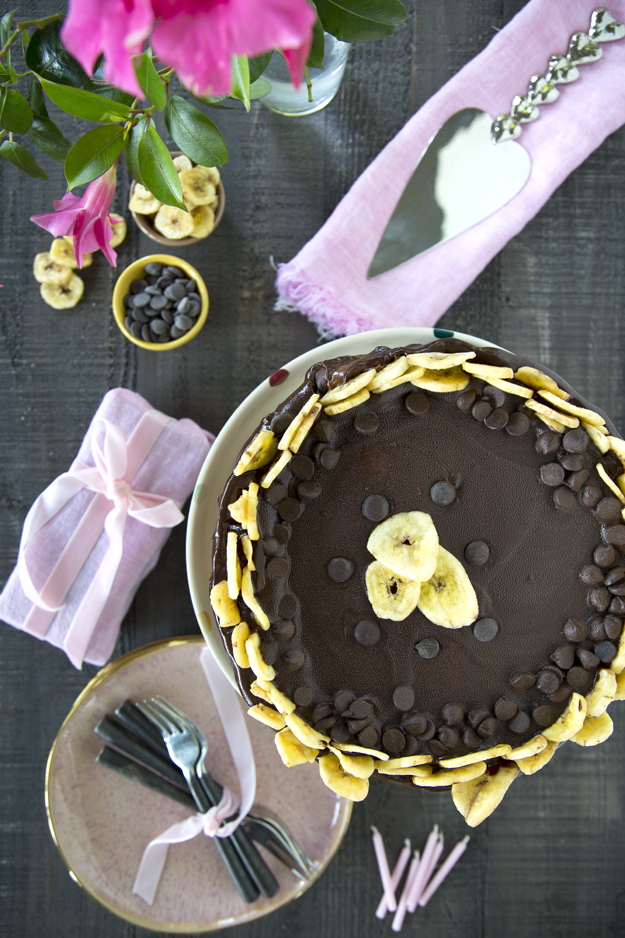 There are 3 layers of dense super-moist banana cake. Note that you will require 7 ripe bananas to make this! Most banana cake recipes call for 3 ripe bananas, so we are veering into deep banana territory here.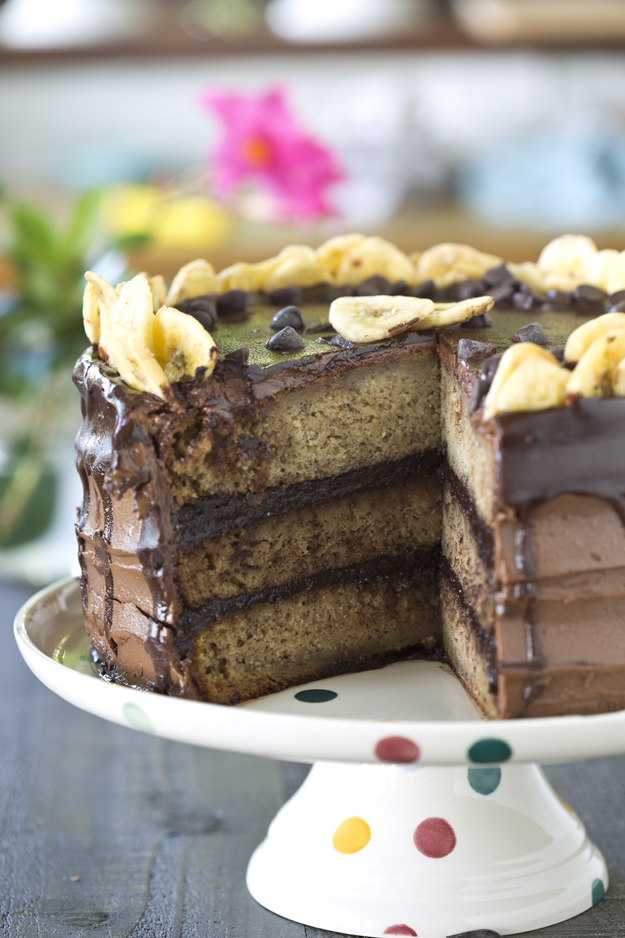 The 3 layers are sandwiched with a deep dark chocolate fudge frosting. Then, the whole thing is covered in a silky light chocolate buttercream. Finally, the cake is topped with a chocolate glaze that drips ever so artfully down the sides of the cake.
I made the fudge frosting and buttercream on day one and the cake layers and glaze on day two. Here's a video showing how the whole thing was assembled.
This cake was met with rave review from everyone who got to try it.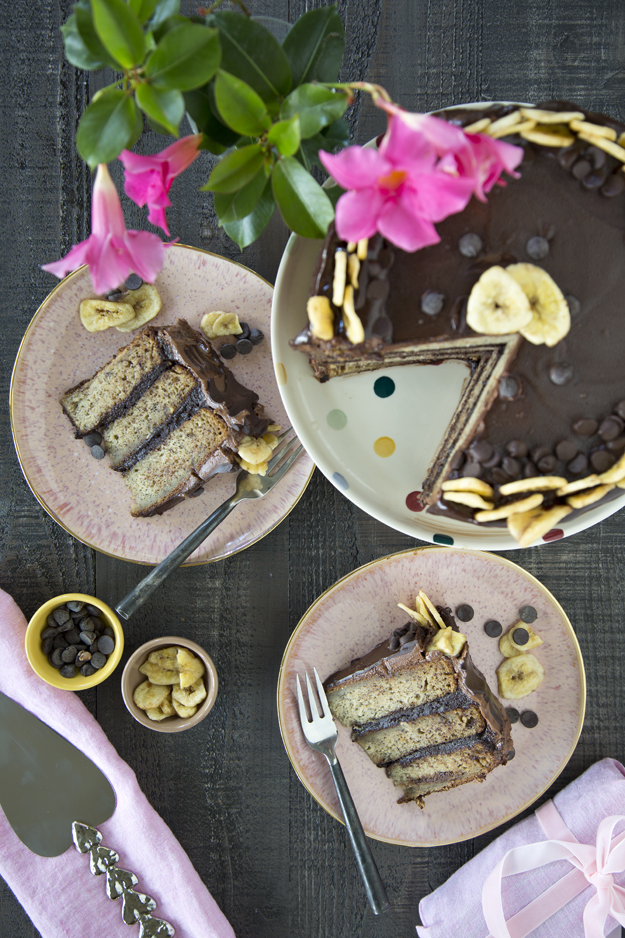 A very happy birthday indeed!!