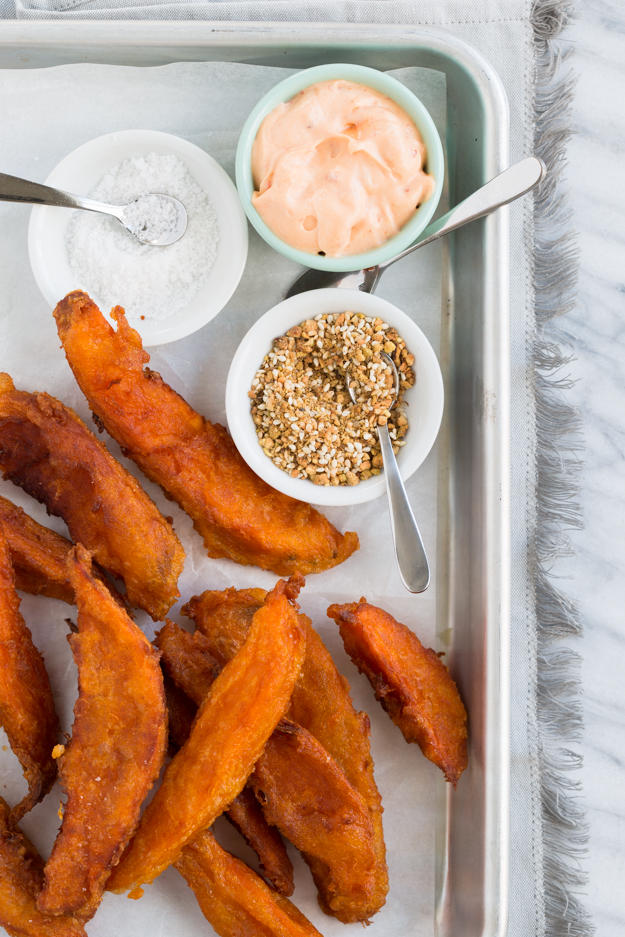 Cracking the code on making crispy sweet potato fries has been an elusive goal of mine for a while now. (Yes, I know I have lofty goals!) I have mastered regular fries, but sweet potato fries are a real challenge. Even when deep-fried, they only remain crispy for about a minute before they go limp. The issue, I have discovered, is that sweet potatoes are higher in sugar and lower in starch than Russett potatoes (the best potato for french fries, by the way).
Leave it to Cook's Illustrated to figure out how to do it. Cornstarch is the secret ingredient. To counterbalance the low starch content, the sweet potatoes, are given a bath in a cornstarch-water slurry.
Start with peeled sweet potatoes cut in half lengthwise, and then into 3/4 inch wedges.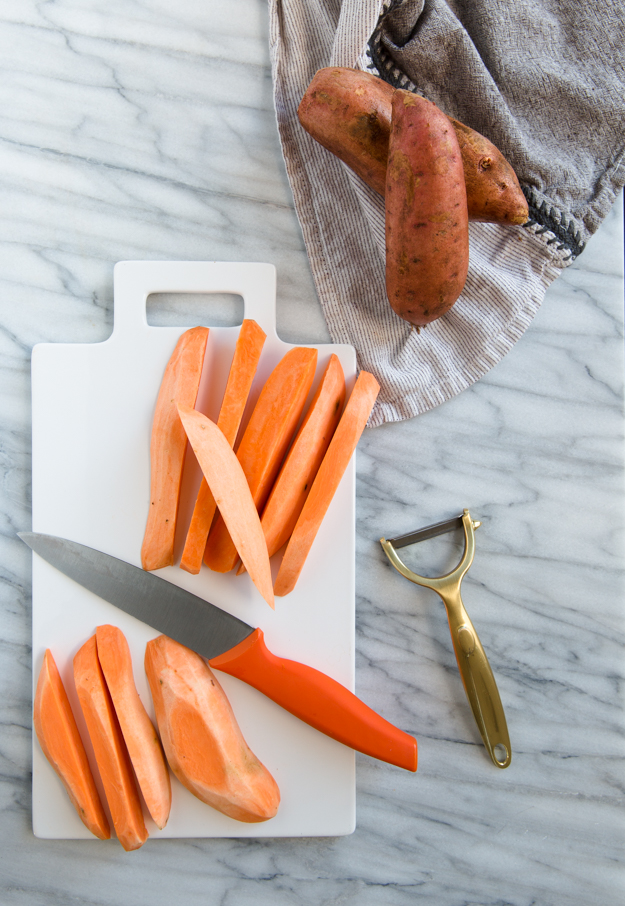 In order to ensure that the interior of the sweet potatoes become tender, they are blanched in salted boiling water with a teaspoon of baking soda. The baking soda makes the surface of the potatoes a bit sticky so that the cornstarch has something to grab on to.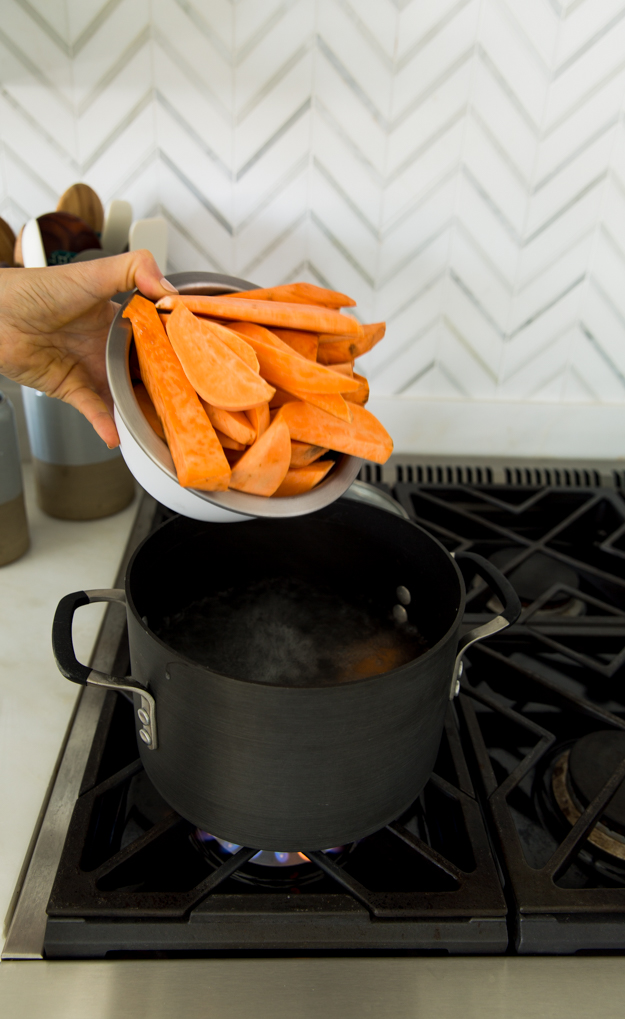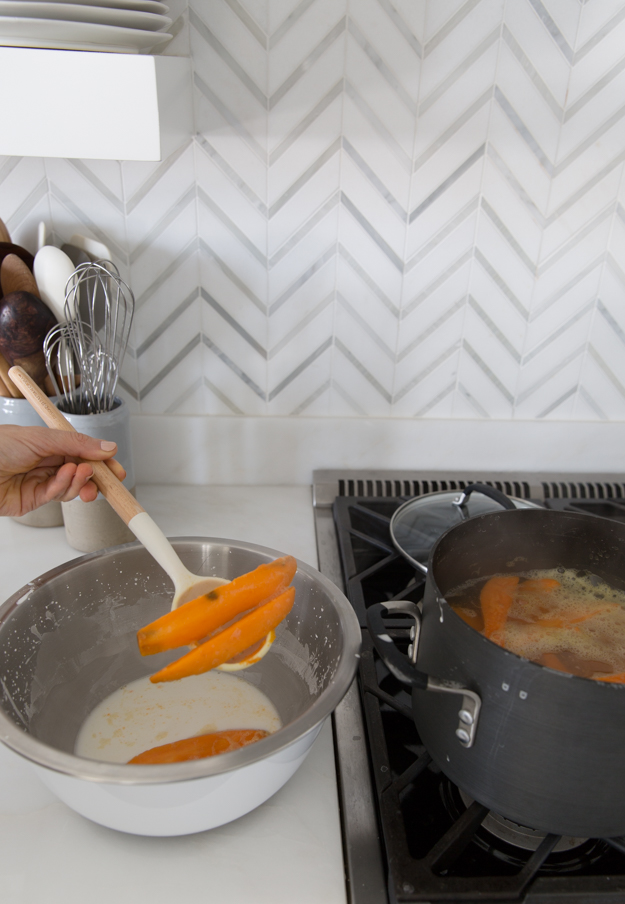 Initially, the cornstarch mixture will be quite thin. Keep stirring gently and the heat of the sweet potatoes will thicken the water-cornstarch mixture and coat the sweet potato wedges perfectly. That unsightly orange sludge coating the wedges will be converted into a shatteringly crispy exterior once fried.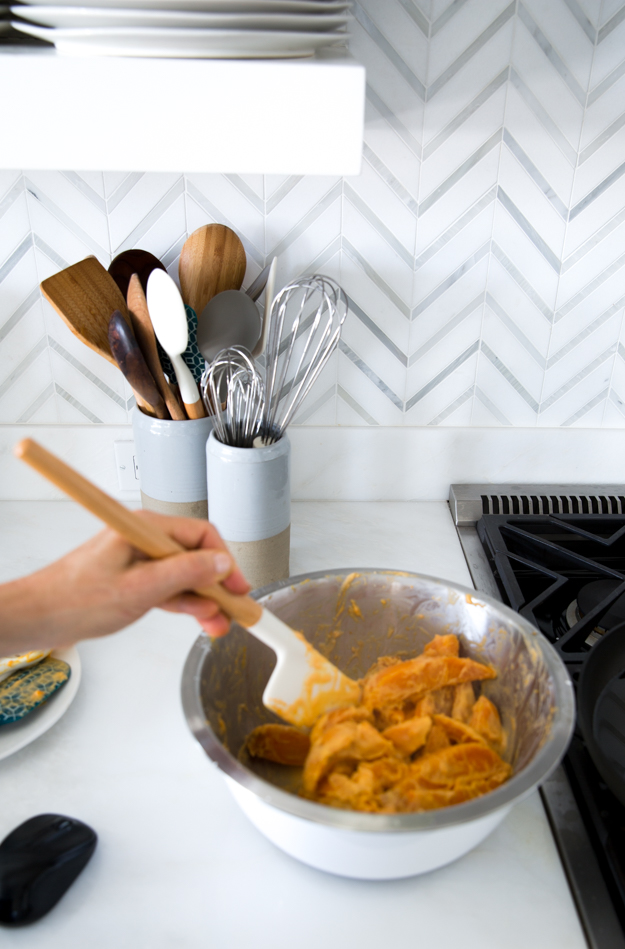 Heat oil to 325°F for perfect frying.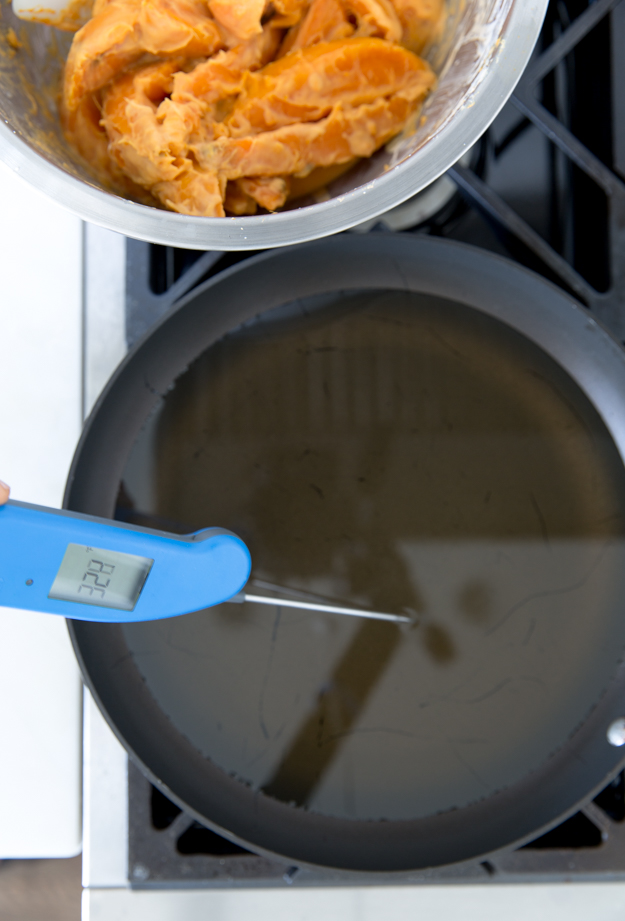 You'll have to fry them in batches.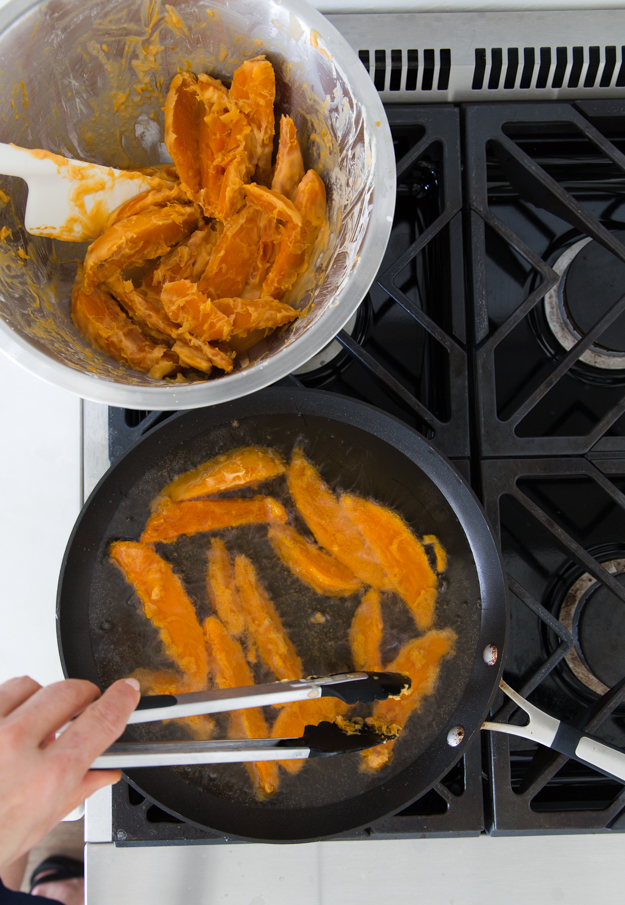 Salt them as soon as they come out of the oil. The first batch can stay warm on a rack in a 200°F oven while you fry the rest.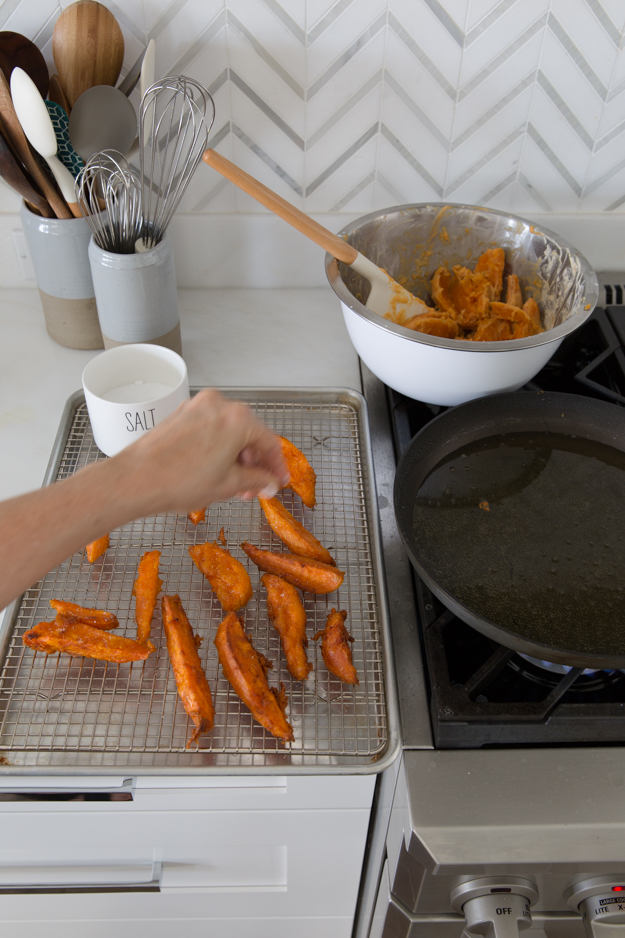 Admittedly, these sweet potato fries take some work to prepare. Creamy and soft on the inside, and audibly crunchy on the surface, they are worth both the effort and the calories. These aren't something you'll prepare on a weekly basis, but for a special occasion, please reward yourself. They will be making an appearance on our new year's eve table.
My photo shoot took over an hour and when I tasted the fries at the end, and they were still crunchy.  I like to serve the fries with a chipotle mayo dipping sauce and a sprinkle of dukkah. Take 1-2 chipotle chiles in adobo, remove the seeds and puree. I mix this into 1/2 a cup of Hellman's mayo (light is perfectly fine, just don't use the fat-free).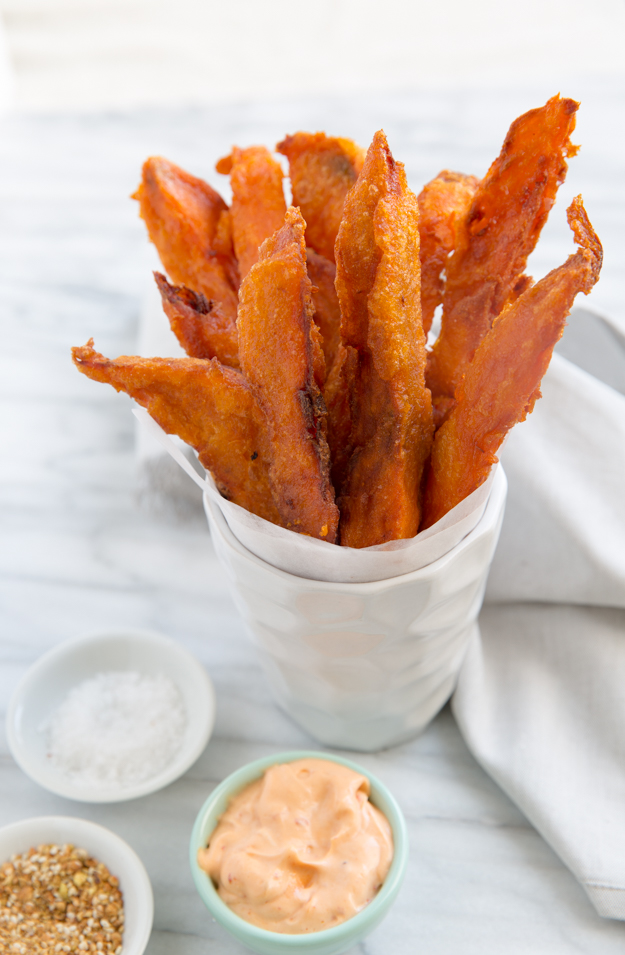 Click here to print recipe for Dukkah.