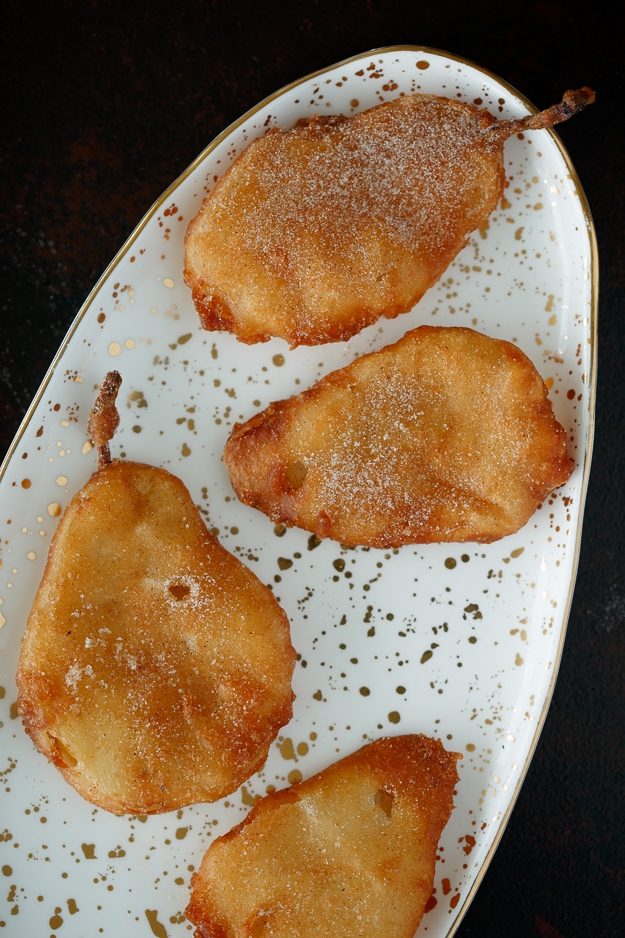 As if I really needed another reason to be grateful that I am a Canadian and not an American citizen, I found one. The mighty tonka bean!  Turns out they are illegal in America, but perfectly safe to purchase here in Canada.
Tonka beans are a major source of coumarin, a highly aromatic organic chemical compound naturally occurring in many plants, including cassia cinnamon, lavender, and bison grass. The fear and confusion stem from the fact that coumarin is used in the production of Coumadin®, a blood thinner. But the chemical structure of coumarin is changed when it is used in the production of Coumadin®. Coumarin, naturally occurring in tonka beans and other plants will not act as a blood thinner. Yet, the FDA has banned tonka beans. Interestingly enough, they have not put a ban on any other plant naturally containing coumarin.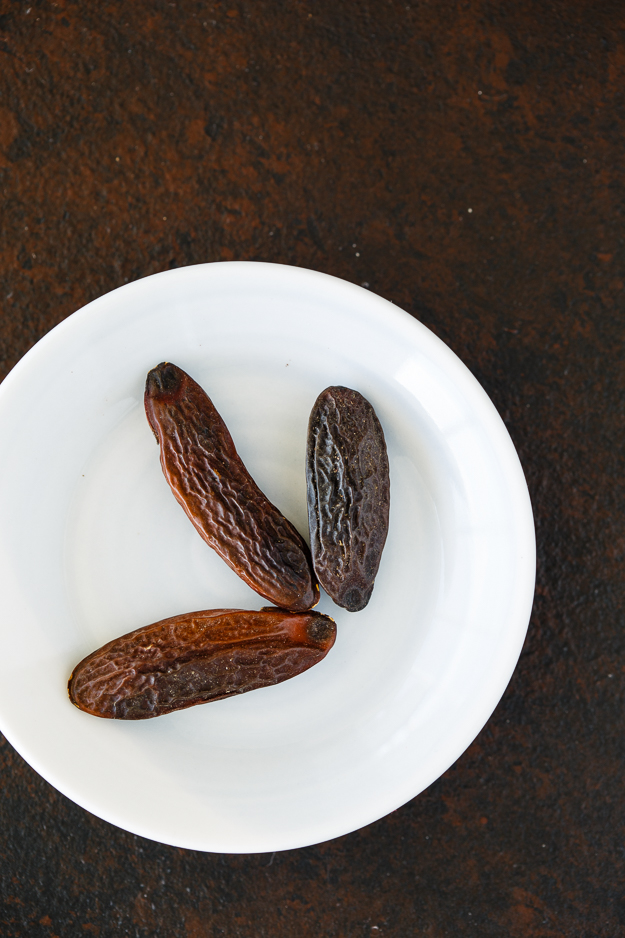 I discovered tonka beans while I was in Charleston South Carolina last month. I attended a cooking class and the chef whipped out a vial of contraband tonka bean. When we asked him how he got his hands on them he just smiled and said, "I have a guy."
They grow in South America. While tiny in size, only 1-inch long, they are huge in aroma and flavour. They are reminiscent of vanilla, cloves, and cinnamon with a hint of nuttiness reminding me of almonds. To use them, they must be grated, much like whole nutmeg. A microplane grater does a great job of this.
I like Bosc or red or green Anjou pears for this dessert. They have a denser flesh than other pear varieties. They become more tender when fried, but they don't turn to mush.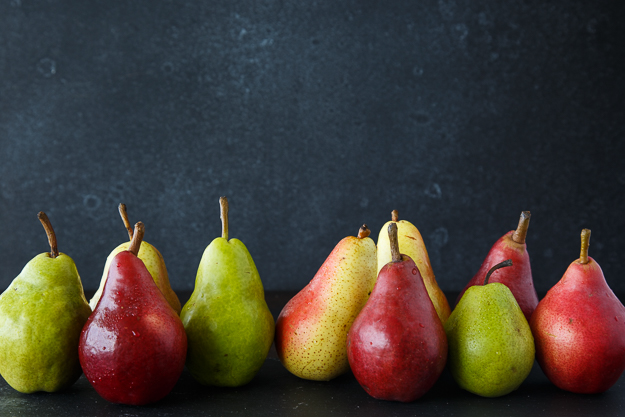 I left the peel on and just sliced them vertically so that each slice retained its pear shape. A basic fritter batter contains flour, baking powder, sugar, salt, egg, butter or oil and usually water or milk. To bump up the pear flavour I used pear cider for my liquid. I added half a grated tonka bean to the batter. If you can't get tonka beans, add a bit of vanilla and almond extract to the batter. The second half of the grated tonka bean gets mixed into the sugar-cinnamon for topping the fried fritters.
Heat the oil to about 375°F for optimal frying. You want a crispy golden crust and a tender interior. They only take 2-3 minutes per side to fry.
Have a baking sheet lined with paper towels as well as your grated tonka bean-cinnamon sugar mixture ready before you start frying. Make sure to sprinkle with the topping while the fritters are still hot. Even if you omit the tonka bean, these fritters are freaking delicious. A burnished golden brown outer crust gives way to the sweet and creamy pear encased in the center.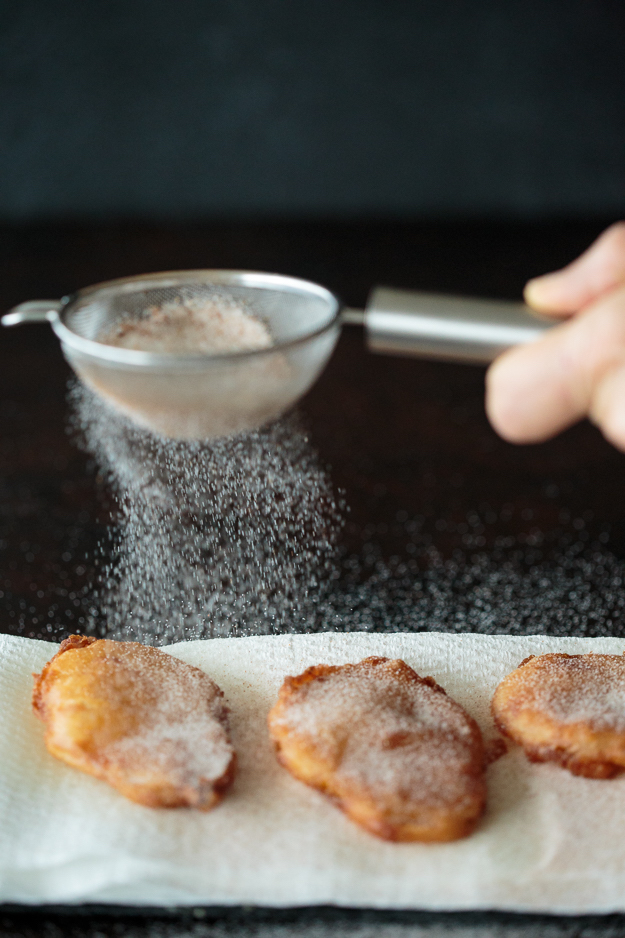 They would be delicious with a cold glass of pear cider.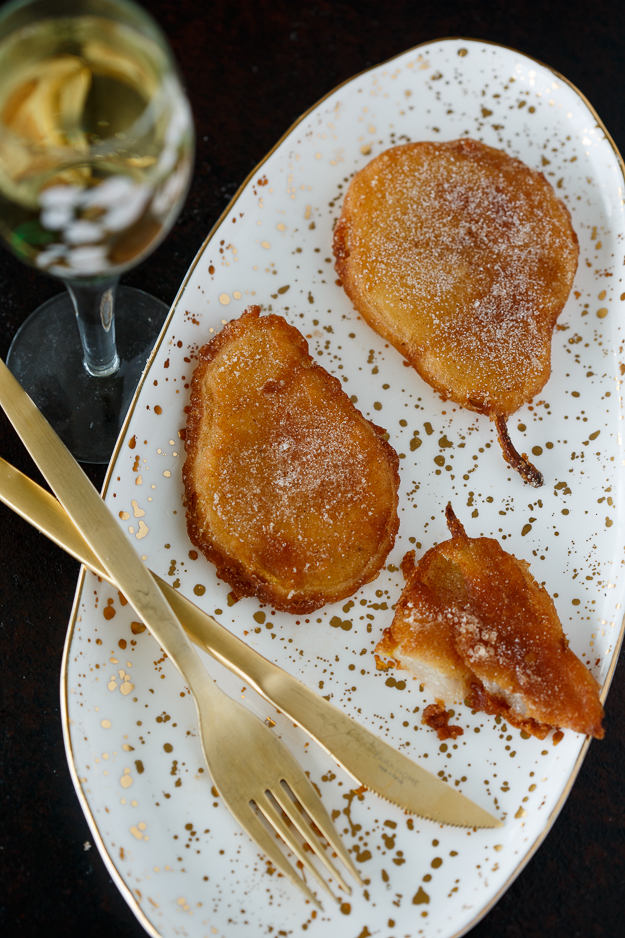 Could be a fun substitute for sufganiyah this year at Chanukah!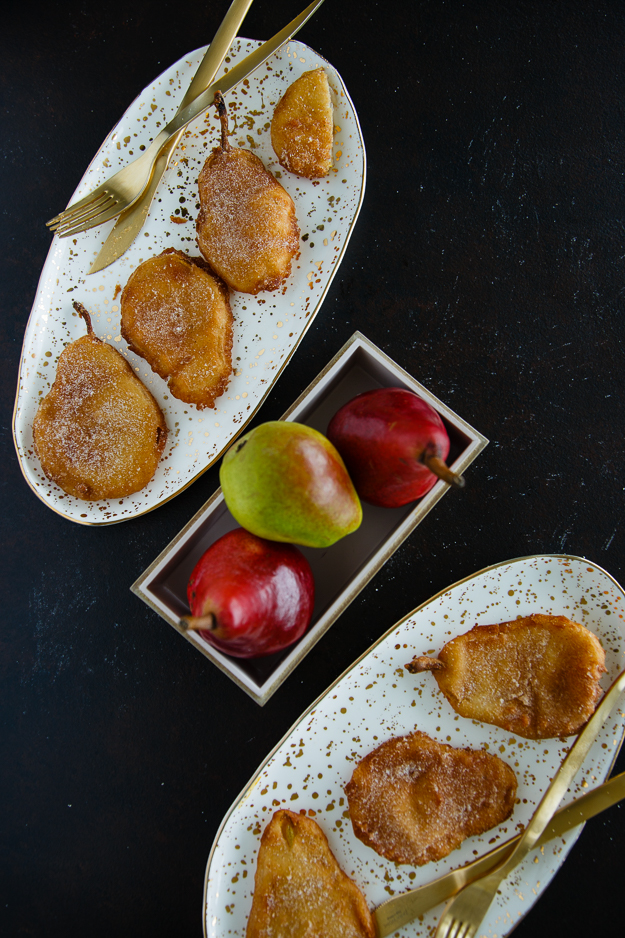 Click here for the recipe for Pear fritters.