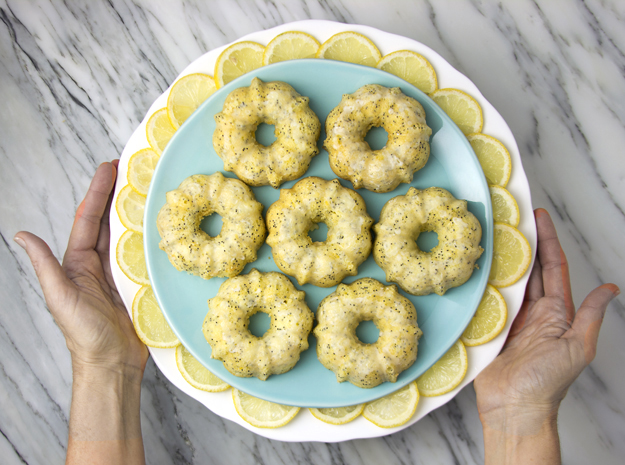 This Spring , Universities and Colleges all around the world, released into the wild the latest crop of new grads. My daughter, newly minted herself in May, is among the hordes. She moved back home with us, just for a few months, while she considers her future. It has been a joy having her home again, although her angst at figuring out what comes next is sometimes painful to witness.
She asked me if having her home again was cramping my newly aquired empty nester status. I had to let her in on the cold hard truth that with her home, I felt like I had to be a responsible adult again and plan a proper nutritious meal. Without her there, I could be quite content with a glass of Prosecco and a bowl of Kettle Brand Sea Salt Baked Chips (my guilty pleasure), and call it dinner.
She was telling me about a dream she had. We were up at our cottage and she was outside. Suddenly, she was being chased by a tiger and a bear. Running into the cottage, she locked the door behind her turned to her parents, pleading for help. My husband, a take charge kind of guy, immediately reached for the phone to call animal control.
As she was relaying the dream to me I started analyzing it in my mind. How sweet, I thought. Even though she's all grown up, she still needs and counts on her parents for protection and assistance.
Then, she continued on with her dream. The folks at animal control told my husband that there was really nothing they could do. Wild animals were having a rough time making it on their own in their natural habitat, because  humans had wreaked havoc with it . We would just have to learn to live with the animals. My daughter was distraught and asked her dad what his next step would be. He just looked at her and admitted defeat. She looked at him with such fear and sadness. Her protector was no longer able to keep her safe.
My keen analytical mind quickly did a flip as I realized the significance of this dream. The baby bird is about to be turfed from the nest and she's on her own to make it in this big world. For sure it's an exciting time, but doubtless, quite scary as well.
These Lemon Poppy Seed Baby Bundts are a perfect metaphor for this story! Tiny in stature but bursting with huge lemon flavour, these baby cakes can hold their own in a world of towering mega cakes. Finely textured, rich, moist and buttery, these minis deliver a puckering burst of fresh lemon flavour.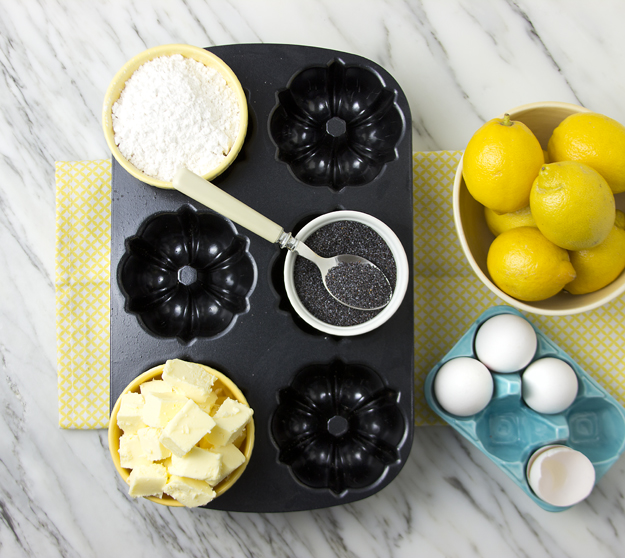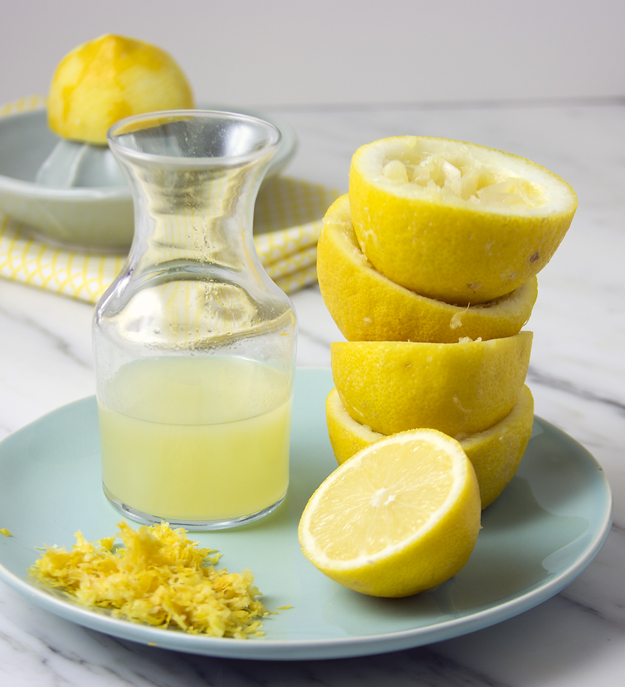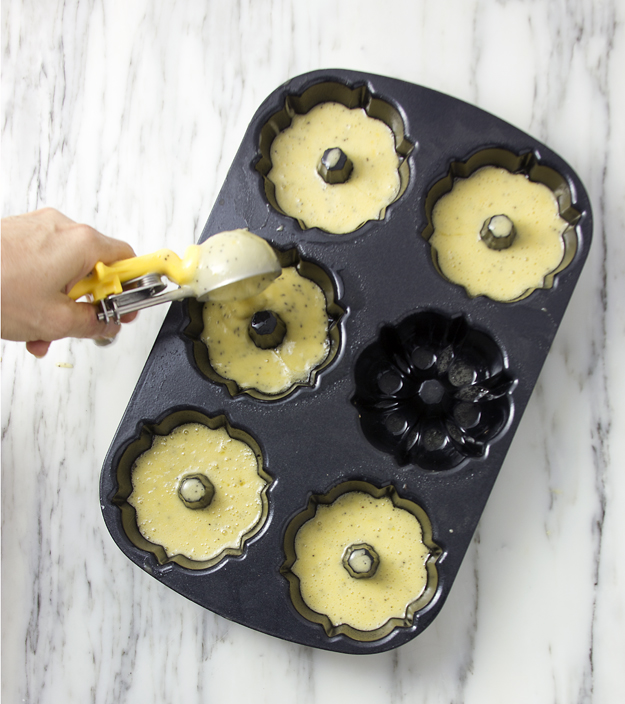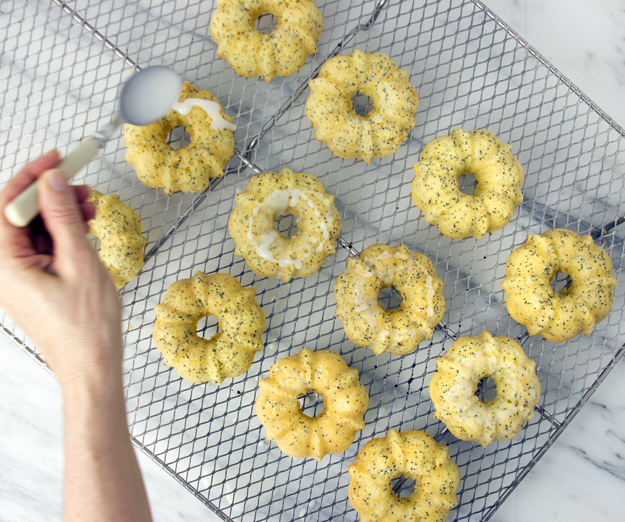 Thickly coated with a tart lemon glaze, the inside is vivid yellow from flecks of zest. The tiny  specs of deep indigo blue from the poppy seeds, add a wonderful crunch as you bite into them. Mini things are so adorable and these diminuative cakes are no exception! They keep well, wrapped in an airtight container for up to 5 days, although they didn't last that long at my house.