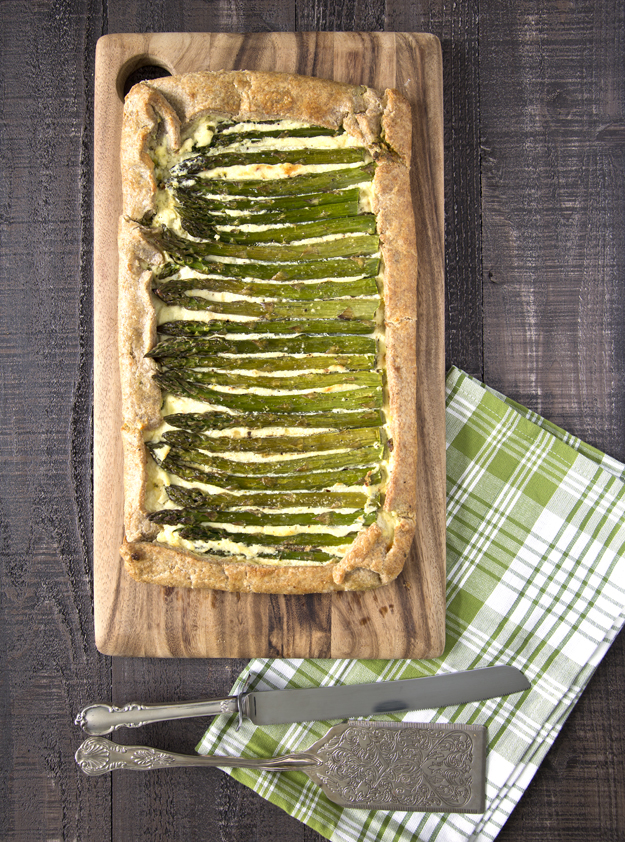 Once local asparagus shows up, you know that flip flops and a chilled glass of rosé can't be too far behind. This tart is a splendid way to showcase asparagus, Post-Asparagus Stinky-Urine Disorder, be damned.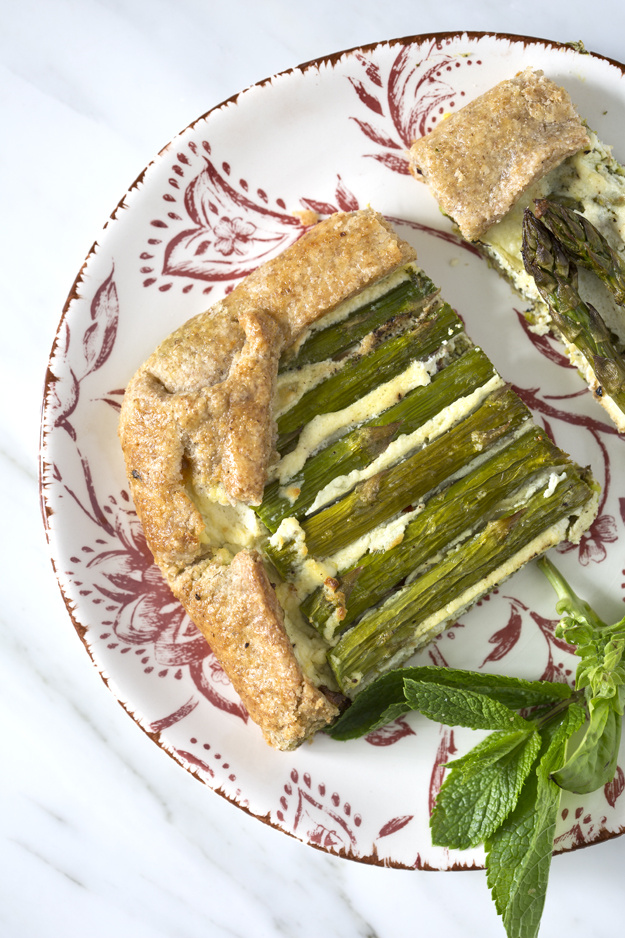 Mild, milky ricotta is the ideal partner for asparagus. They complement each other perfectly. Ricotta can be a bit bland, so I added  lemon zest, lemon juice and red pepper flakes to ramp up the flavour. Some grated Gruyere cheese and a beaten egg add some heft to the filling.
For the dough, I decided to use Kim Boyce's Rustic Rye Dough, from her book Good to the Grain. The hearty rye dough stands up quite well against asparagus' strong flavour.
This dough takes a bit of time and needs several hours to chill. If you don't have the time or the inclination, I think that this tart would still be very delicious using my go-to simple Galette Dough.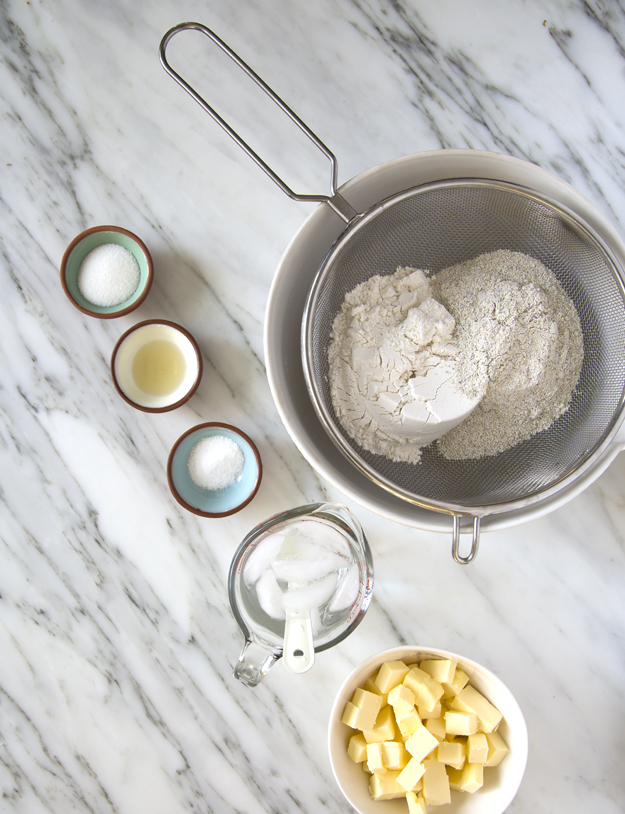 Rye flour, all purpose flour sugar and salt are sifted. Cold butter is worked in with your hands. Ice water and cider vinegar bring it all together.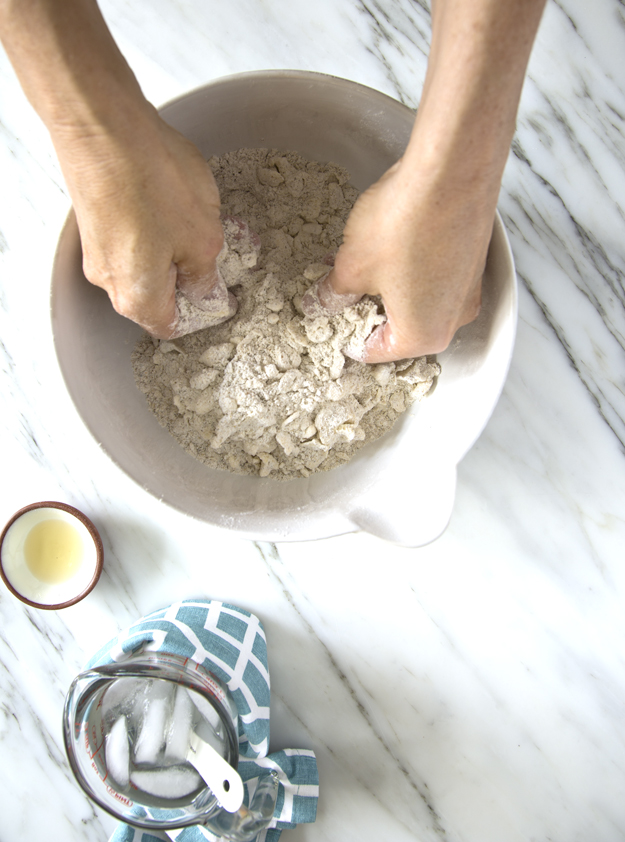 Once the dough comes together, let it rest in the fridge for about an hour, then roll it into a rectangle, and fold the rectangle into thirds, like a letter. This is similar to the process of making puff pastry. The dough gets rolled and folded two more times and is then chilled for an additional hour. You can make the dough and the filling components a day ahead and then just assemble and bake before you are ready to eat.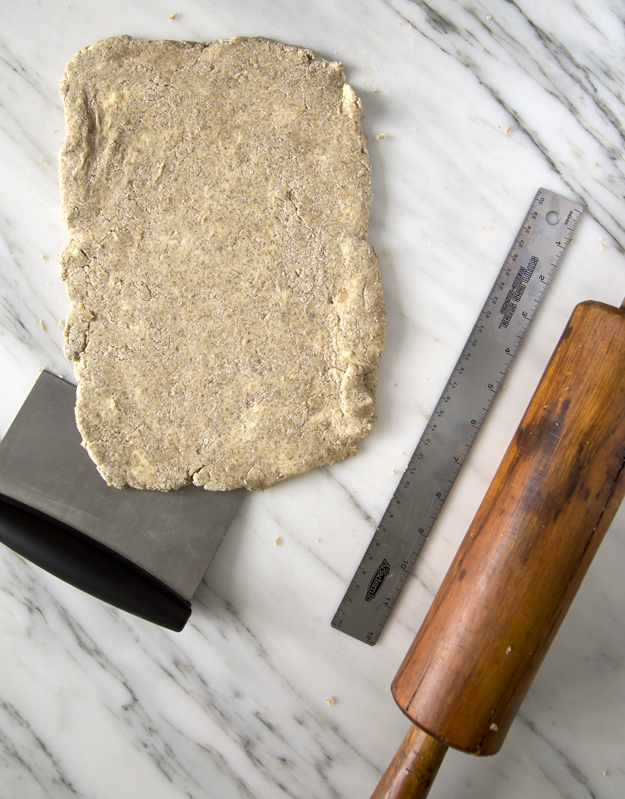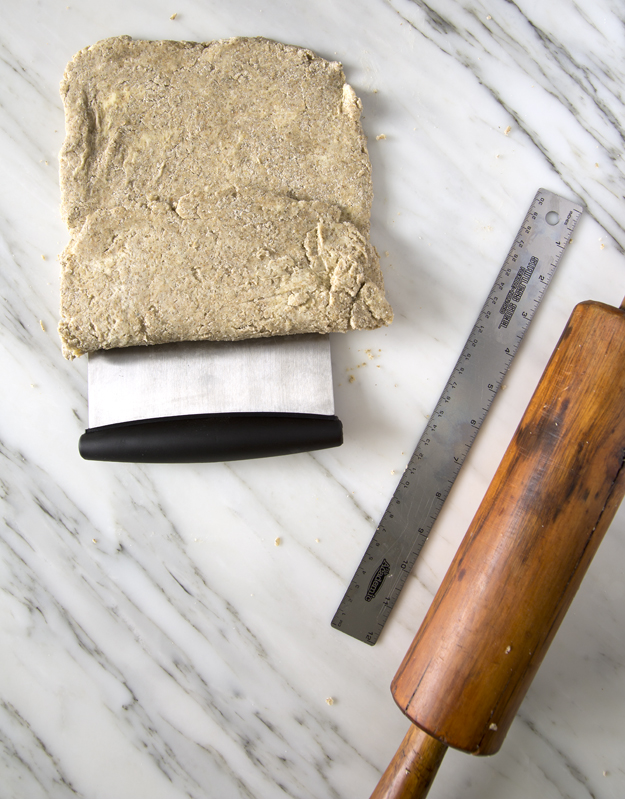 I decided to roll the dough into a rectangular shaped tart, but feel free to to roll it into a circle. I have a strong aesthetic sense and I prefer the linear way the asparagus line up in a rectangular tart.
To punch up the flavour profile even more, I spread the tart with a pistachio pesto (recipe from Anna Jones' A Modern Way to Cook.)  Whole grain dijon mustard or a jarred basil pesto would  be good substitutes.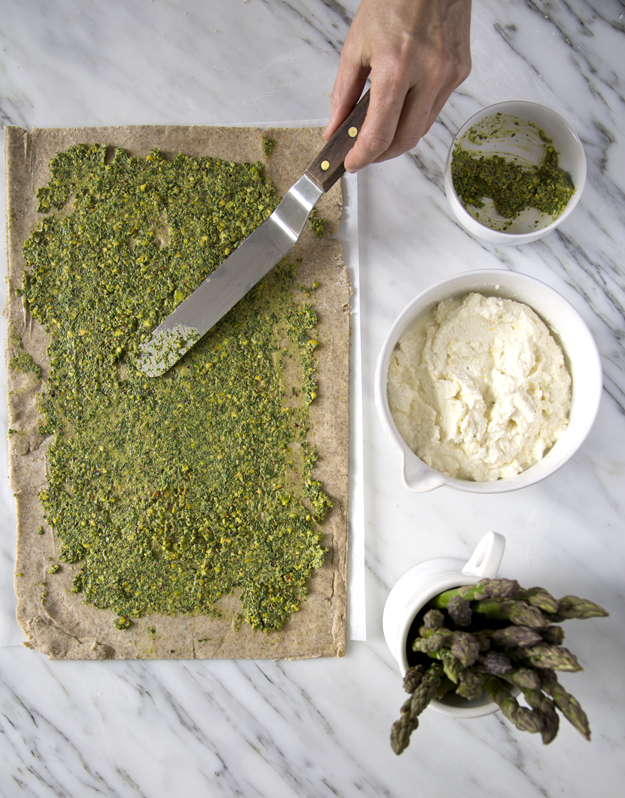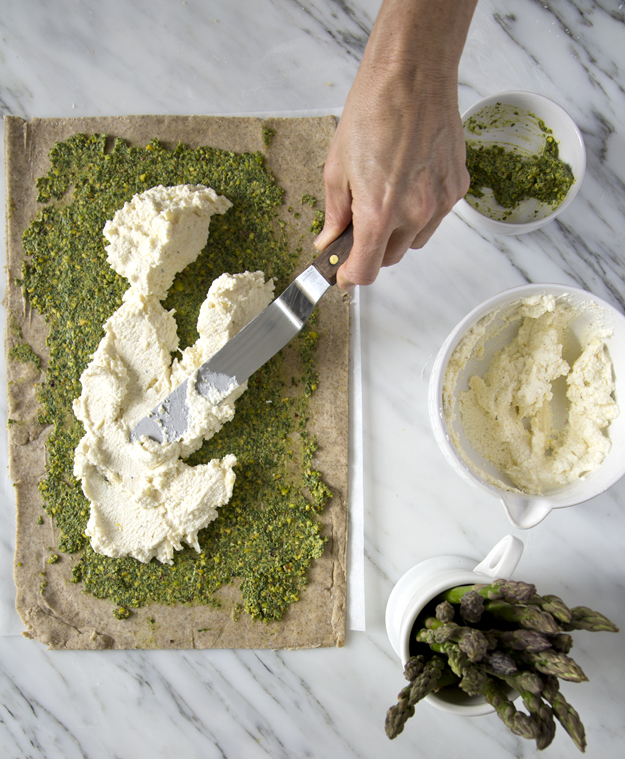 The border of the tart just gets folded over the filling. No need to be too precise or precious about it. It's supposed to be rustic.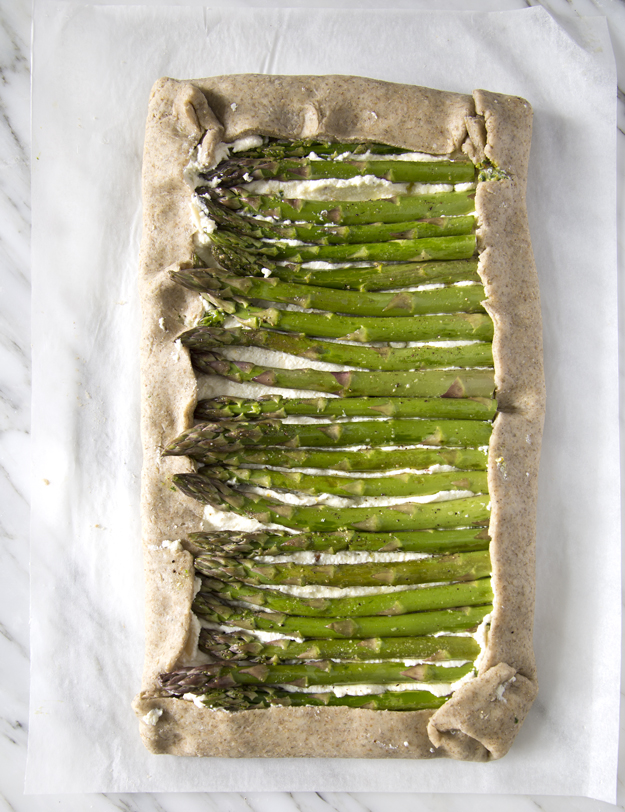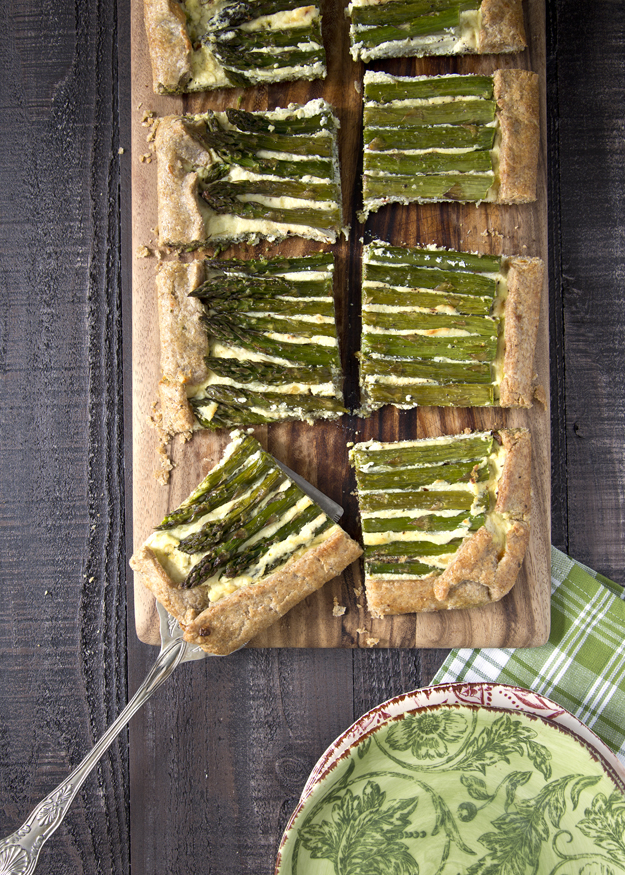 This would be great as a light lunch or dinner, or cut up into smaller squares and served for aperitivo with a freezing cold glass of Prosecco, on the dock. (I have big plans for this tart!)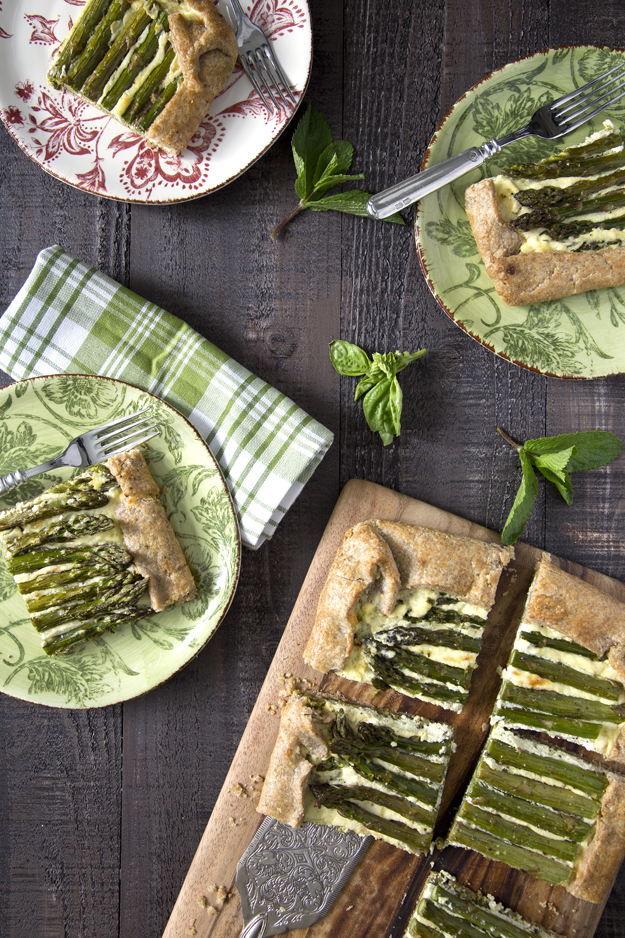 Click here to print recipe for Rustic Rye Dough or here to print recipe for Galette Dough.