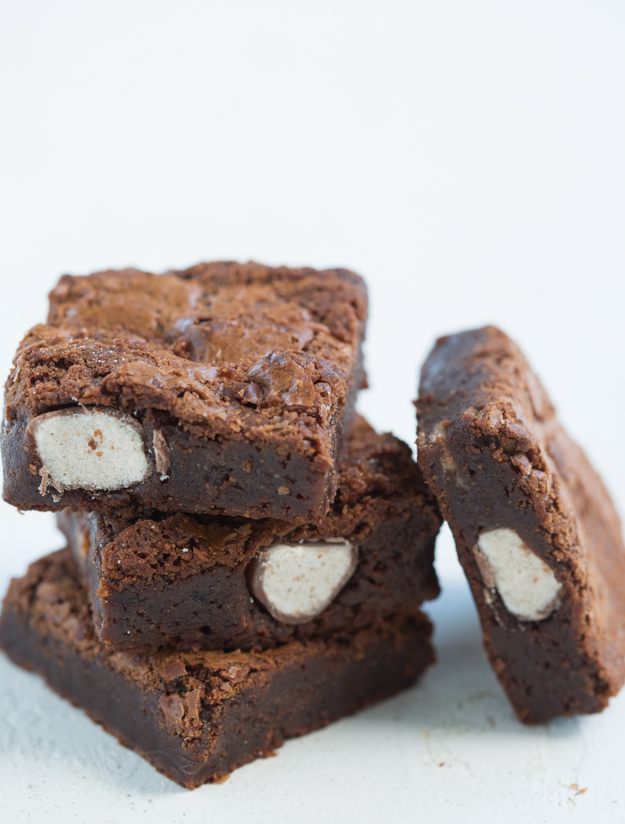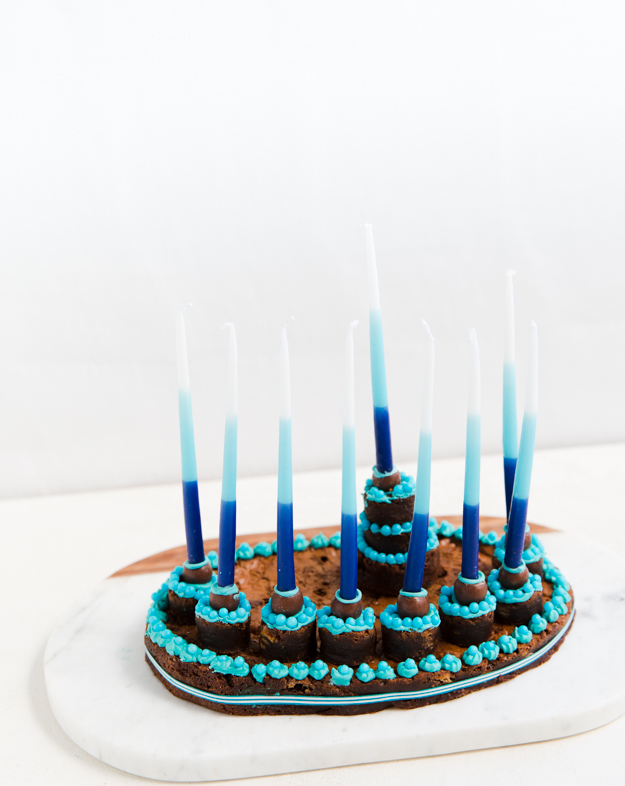 The first night of Chanukah is this week, on Tuesday night.  Flushed with the success of my Beehive challahs at Rosh Hashanah, I. wanted to create something special for Chanukah. A crazy thought floated into my head. What about building a menorah out of brownies? I couldn't stop thinking about it. I wasn't really sure how to go about creating it. I wasn't one of those kids that played with building blocks, Leggo or puzzles. Barbie was more my thing.
I started with my favourite brownie recipe from Chef Michael Smith. I decided to switch out the cocoa powder with malted milk powder and added in some chopped malted milk balls for extra crunch.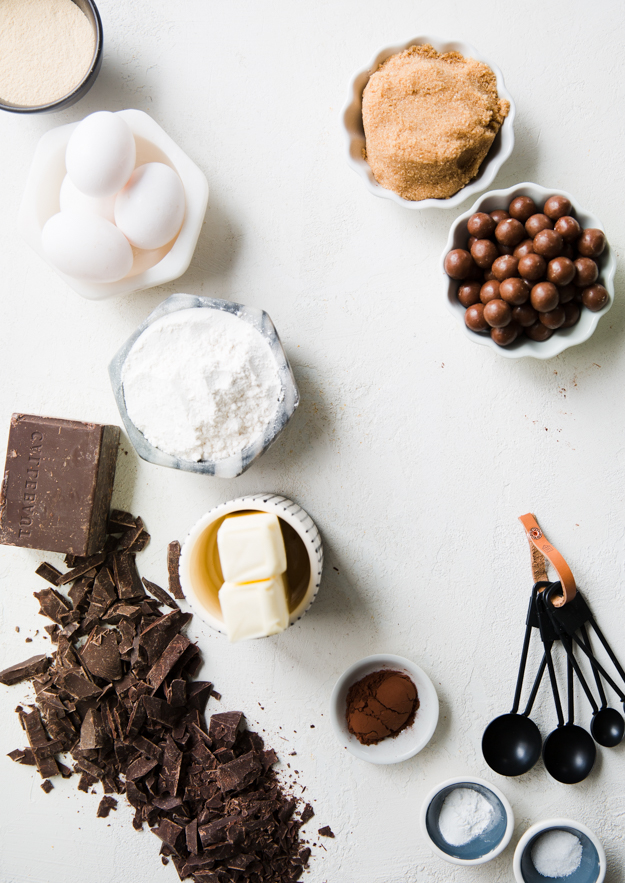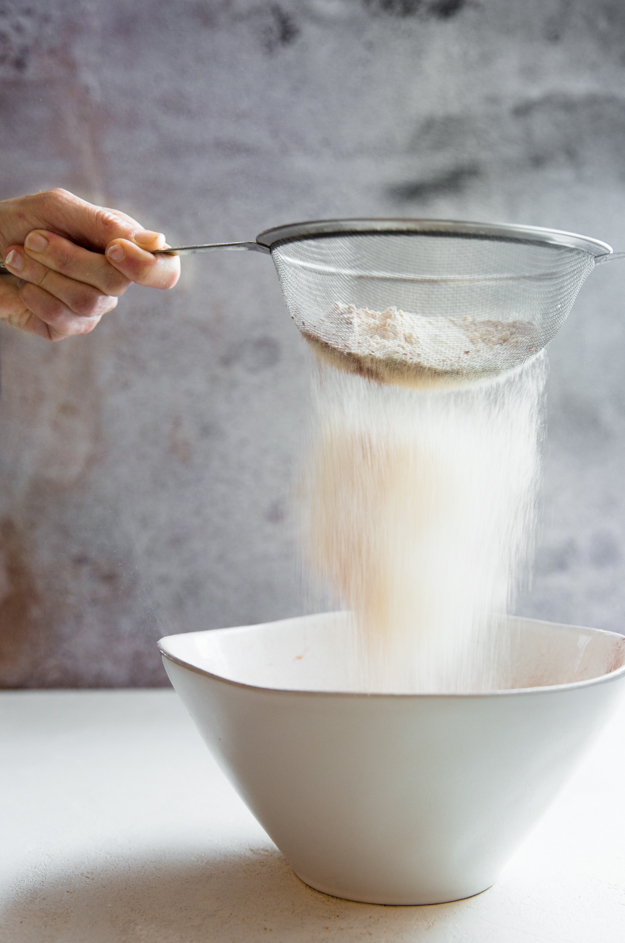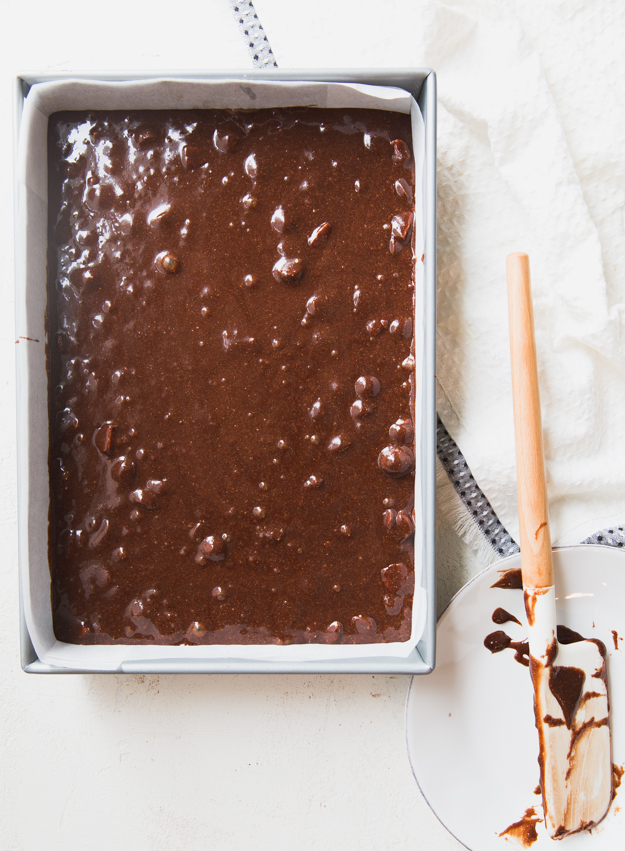 I chilled the brownies until firm and then I cut out an oval for the base. Using a small round cookie cutter I cut out little circles for the candle holders. I did a slightly larger circle for the shamash (helper) candle.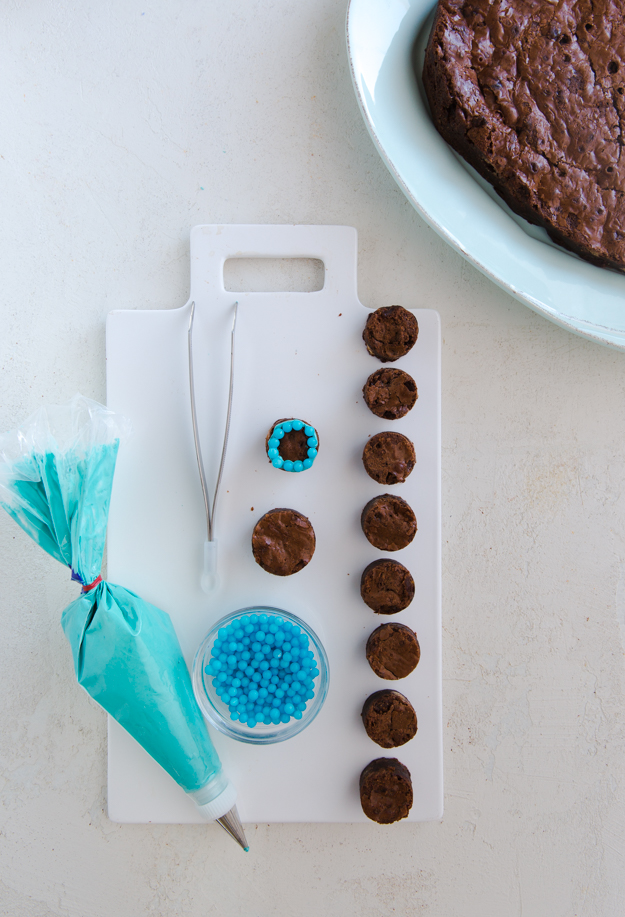 I finally got a chance to use my food stylist tweezers! I mixed up some blue royal icing and glued on some edible blue pearls.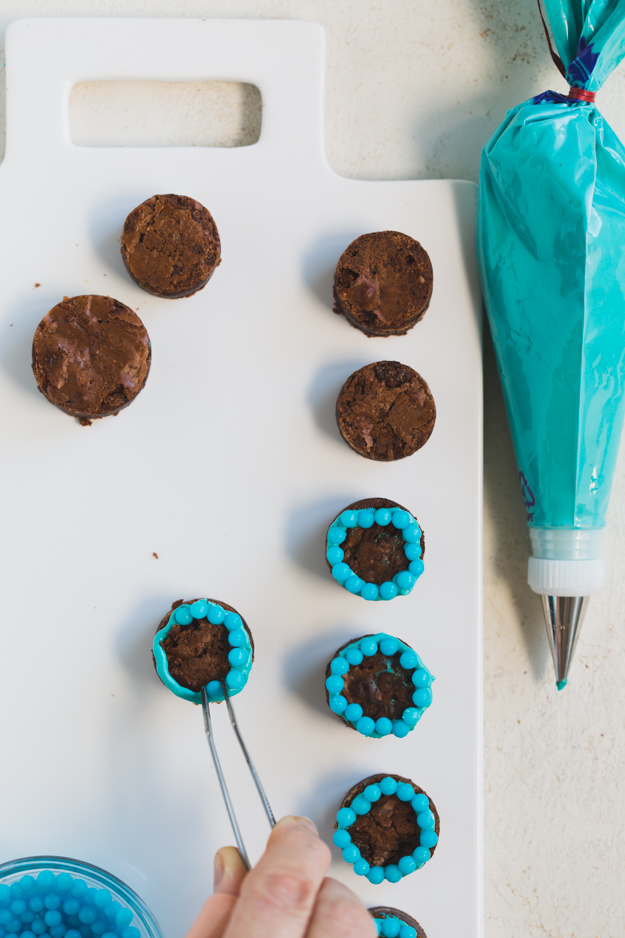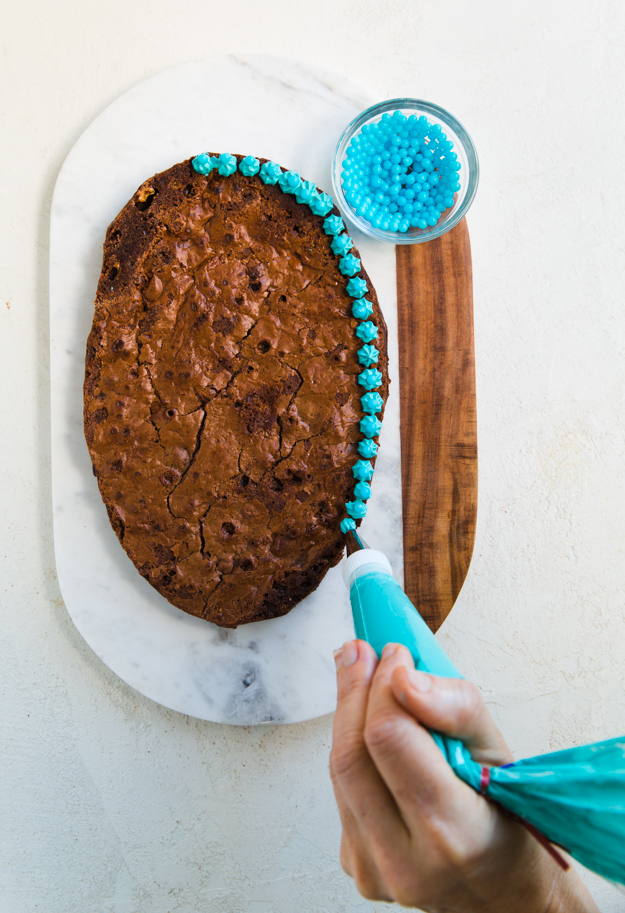 To hold the candles I glued each one to a malted milk ball. I figured out that I needed to trim the bottom and top of the balls flat before gluing with royal icing.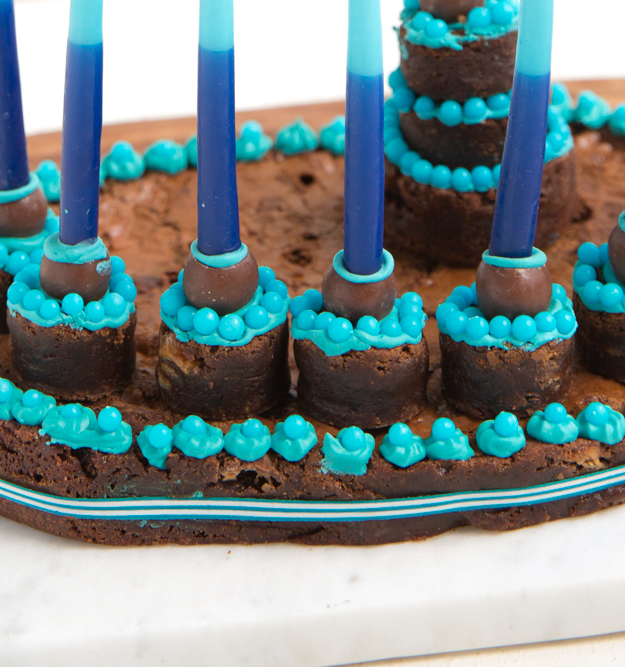 Even if you decide not to make a menorah, these malted chocolate brownies would make a delicious addition to your Chanukah party.