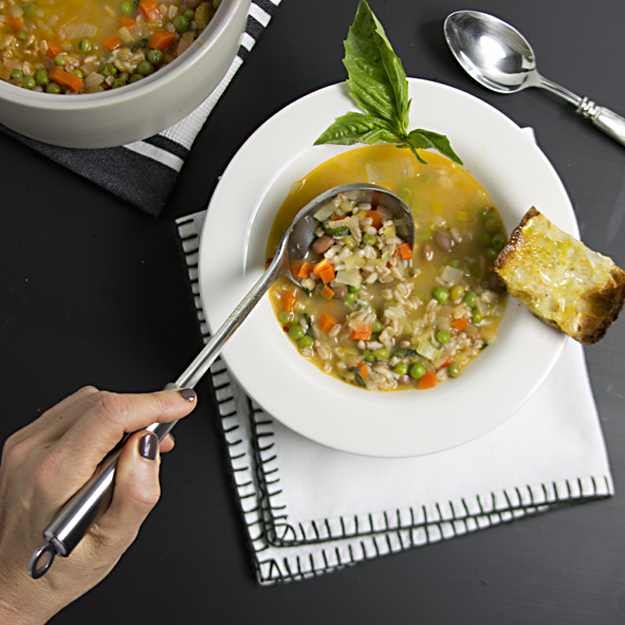 Turns out that contrary to what you might expect, listening to sad songs when you're feeling blue can actually make you feel better. You would think that bopping along to Taylor Swift's Shake It Off would give you a lift, but actually, listening to Fleetwood Mac's Landslide turns out to be more beneficial. 
A recent German study has revealed that listening to sad songs can improve a person's emotional well being as well as make you feel at peace and nostalgic. Liila Taruffi, one of the authors of the study was interviewed on todayhealth.com. She summarized the findings, explaining that essentially there are four benefits to be reaped through listening to sad songs.
1. Sad songs allow you to feel sadness without any of its "real-life implications." In other words, you can safely explore what it's like to be a little blue without experiencing the intense grief of mourning a loved one, for example.
2. "Emotion regulation" was another important reward. Many respondents said that when they were in a bad mood, experiencing sadness through music made them feel better afterwards and provided an emotional boost. That may be because the songs help them to express and release their emotions.
3. The reward of "imagination" allowed listeners to feel as though they could express themselves as richly as the mournful music.
4. The "empathy" reward made the listener feel good by allowing him to share the sadness of another human being through the song.
Reading the results of this study, I couldn't help come to the conclusion that there may very well be a culinary equivalent to sad songs.  Sure, playing Pharrell William's Happy at an ear splitting volume while downing a pint of Salted Caramel Ice Cream will make me feel better in the short run, but tomorrow I will regret my decision to finish the whole tub. Seems like a better choice would have been a bowl of soup. Soup has the ability to soothe and comfort. It warms your soul.
This hearty Farro Soup is based on a traditional soup (Minestra di Faro Lucchese), which hails from the walled town of Lucca, in Tuscany. My version of it is slightly adapted from Mario Batali's interpretation.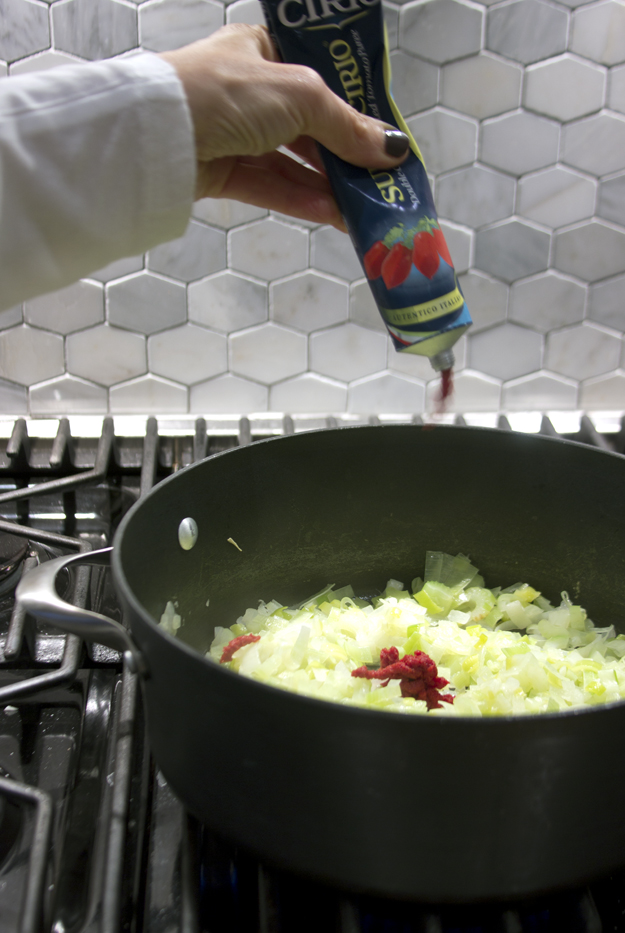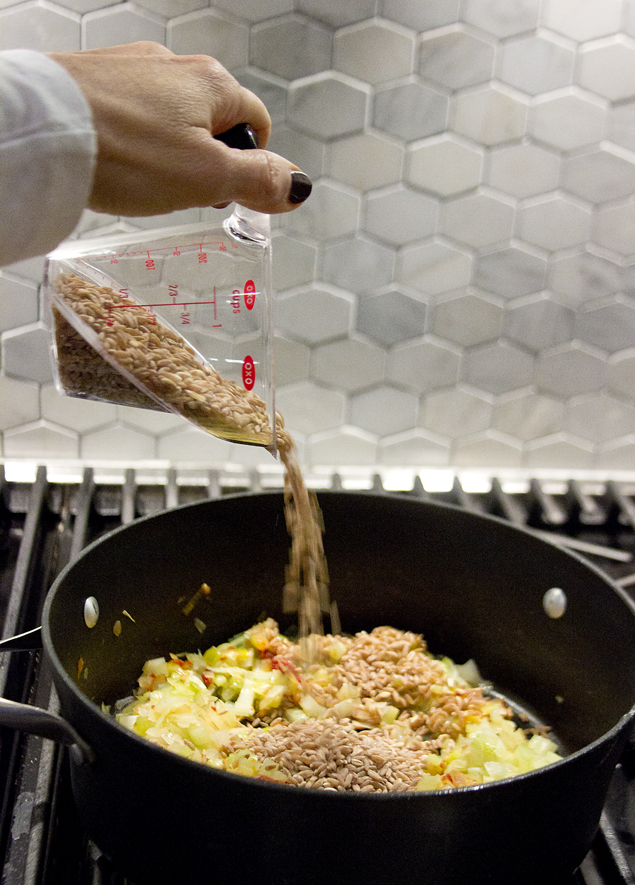 I usually buy large wedges of Parmesan cheese for grating. When the cheese is done, and all that's left is the rind, I toss it into a ziploc bag in the freezer. I toss the frozen rinds into a pot of soup. The umami properties of Parmesan cheese add a real depth of flavour to the broth.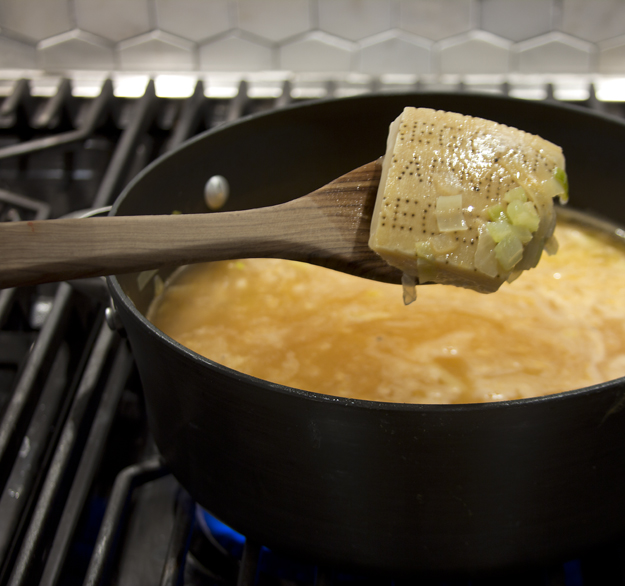 A good cry while listening to Carly Simon's "Haven't Got Time For The Pain", and a big bowl of this soup may just get you through your latest round of heartbreak or grief. Not quite the same as a hug from your mom, but close.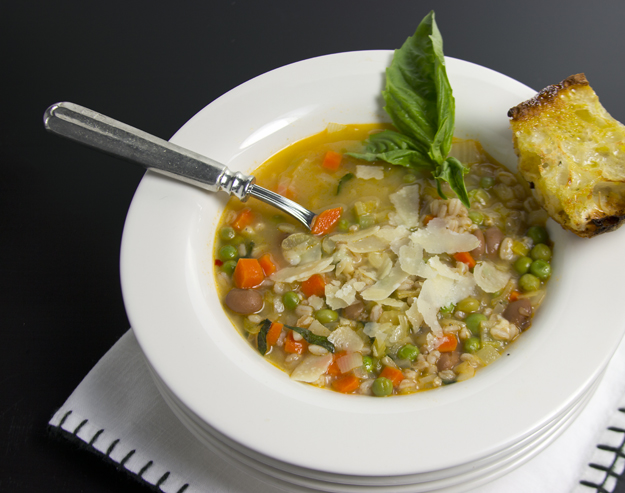 Click here to print recipe for Farro Soup.