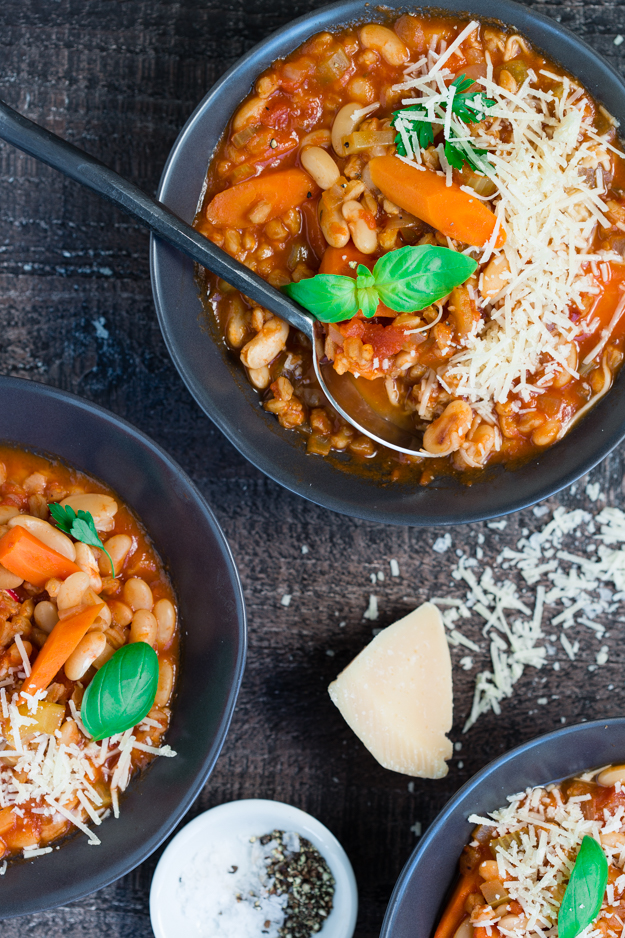 We're not really a big game-playing family. The one and only time I ever played a board game with my husband was early on in our relationship. We were on the same team for a friendly game of Trivial Pursuit. The category was sports and leisure and it was a baseball question, the only sport I know anything about. I got so excited that I knew the answer, I shouted it out. Unfortunately, it was the other team's question. My husband declared a moratorium on game playing with me after that.
But, on a visit to see us in December, my youngest son started a game of tag, and it's still going on. Sadly, he was playing tag with a wicked cold. He caught it first, passed it on to my husband, and now I am "it", sneezing and coughing my way through January. Normally, when I'm sick, I lose my appetite, so I sort of got excited about being sick at the beginning of January. I figured this would be the perfect way to lose my December cookie weight. But this cold left me feeling ravenous. I couldn't seem to eat enough to make me feel satisfied. I was craving carbs.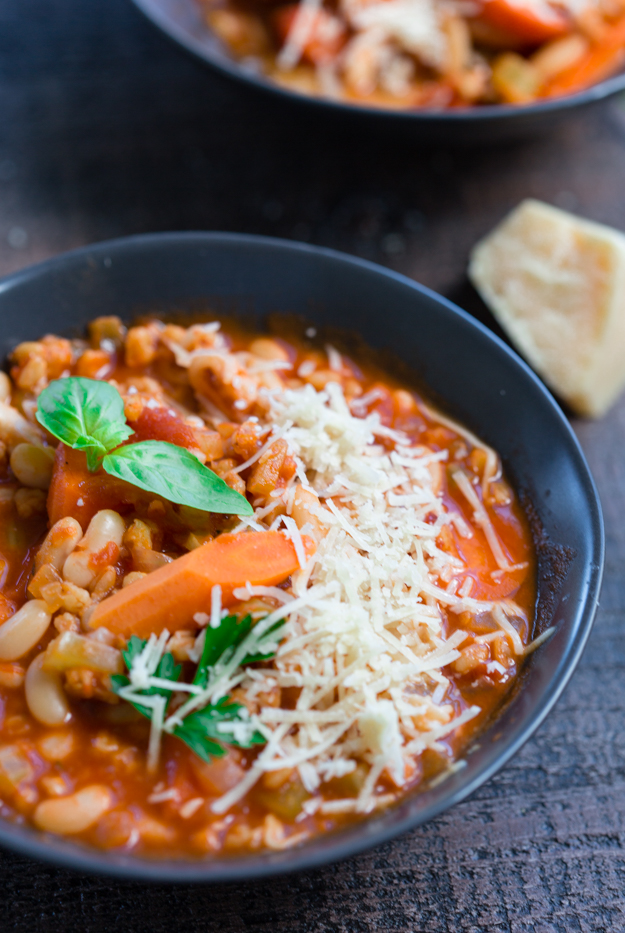 Soup seemed like the perfect remedy. Hot enough to soothe my sore throat and packed with lots of starchy things to make me feel full. This is my take on the classic Tuscan soup, Minestra di Faro Lucchese. (Farro soup in the style of Lucca). I used Mark Bittman's New York Times recipe as my starting point and adapted slightly from there.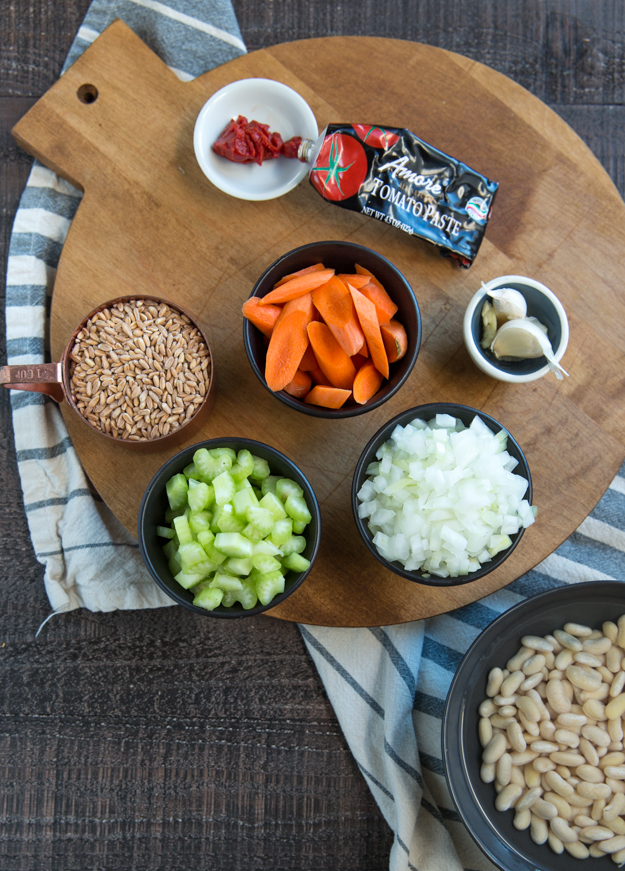 I added a heaping tablespoon of tomato paste to the sauteed onions and celery, to really deepen the flavour of this soup. I also slipped in a big pinch of red pepper flakes. While spicy heat is not a typical addition to the classic recipe, my tastebuds were so dulled by my cold that I wanted the soup to really pack a punch of flavour. Plus, spicy food makes my nose run, so I figured that the soup would work to cleanse my sinuses. The final adaptation I made was the addition of a rind of Parmesan cheese to the simmering soup. I always save my rinds and keep them in the freezer in a zip-loc bag to add to soups and stews.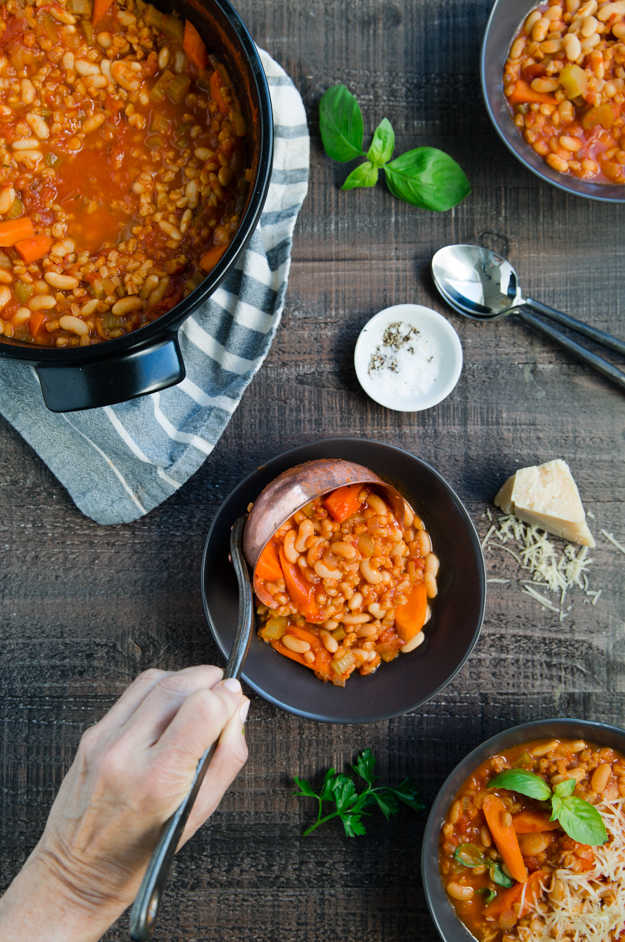 This soup does not fall under the "fast food" category. You need to soak the beans the night before. You could use canned beans, but I think that the texture would not be the same. The original recipe called for adding the farro and beans at the same time. I found that the beans needed at least 90 minutes of simmering to get tender, so I added the farro during the last 30 minutes of cooking, so that it would still retain some chew, the way I like it. I also waited and added the carrots at the end of the cooking time, rather than at the beginning with the celery and onions, so that they would not be too mushy.
Serve with lots of chopped Italian parsley and fresh basil for a hit of verdant freshness. Don't forget the Parmesan cheese.