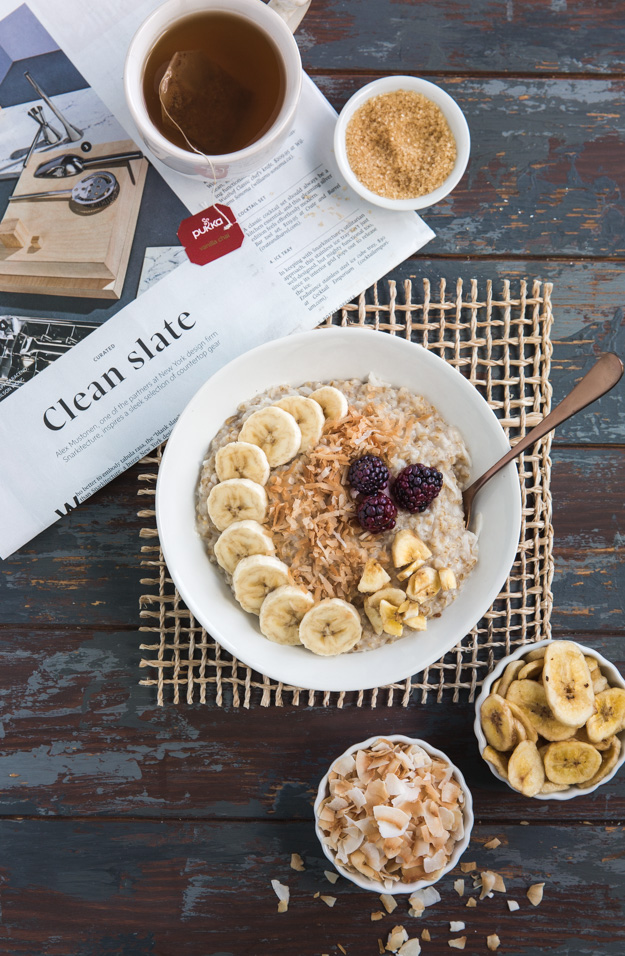 When I was growing up, oatmeal meant Quaker Oats Instant Oatmeal in the package. We had an instant hot water tap, (the water never really got all that hot) so there wasn't even any cooking involved. My mom would buy the variety pack, but my sisters and I only liked the maple and brown sugar, and I think we probably added extra maple syrup and brown sugar. My poor dad got stuck eating the unwanted apple cinnamon flavour. I recall that the dried apples always got stuck in your throat.
Fast forward a whole bunch of years and, "We've come a long way baby."Now I'm eating oatmeal made with steel cut oats that you actually have to cook!
So, a little oats primer here. Whole oats, that have been cleaned and hulled, are called groats. They are a little too coarse for oatmeal. Groats that have been coarsely chopped are known as steel-cut oats (bowl on the left). Groats that are steamed and pressed are called rolled oats or old-fashioned oats (bowl on the right). Instant oats are pre-cooked, dried, and then rolled and pressed slightly thinner than rolled oats.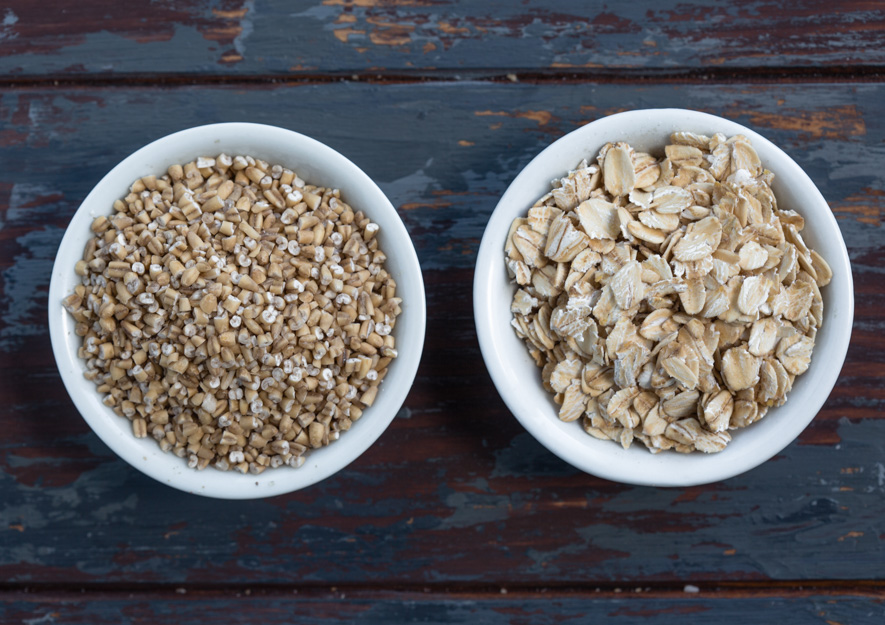 Steel-cut oats have a wonderful nutty taste and chewy texture, but they take 40 minutes to cook, and who has time for that? Enter the overnight method. I learned how to make these from those clever folks over at Cook's Illustrated.
Bring 3 cups of water and a teaspoon of salt to boil. Please don't omit the salt. Your oatmeal will taste flat and lifeless. Take pot off heat, stir in 1 cup of steel-cut oats , cover pot and let sit overnight while you sleep. In the morning add 1 cup of coconut milk, bring to boil, reduce heat to medium and cook, stirring occasionally, until oats are softened but still retain some chew and the mixture thickens slightly. This will take about 5 minutes. Cover the pot and let sit for 5 more minutes. The oatmeal will continue to thicken as it rests.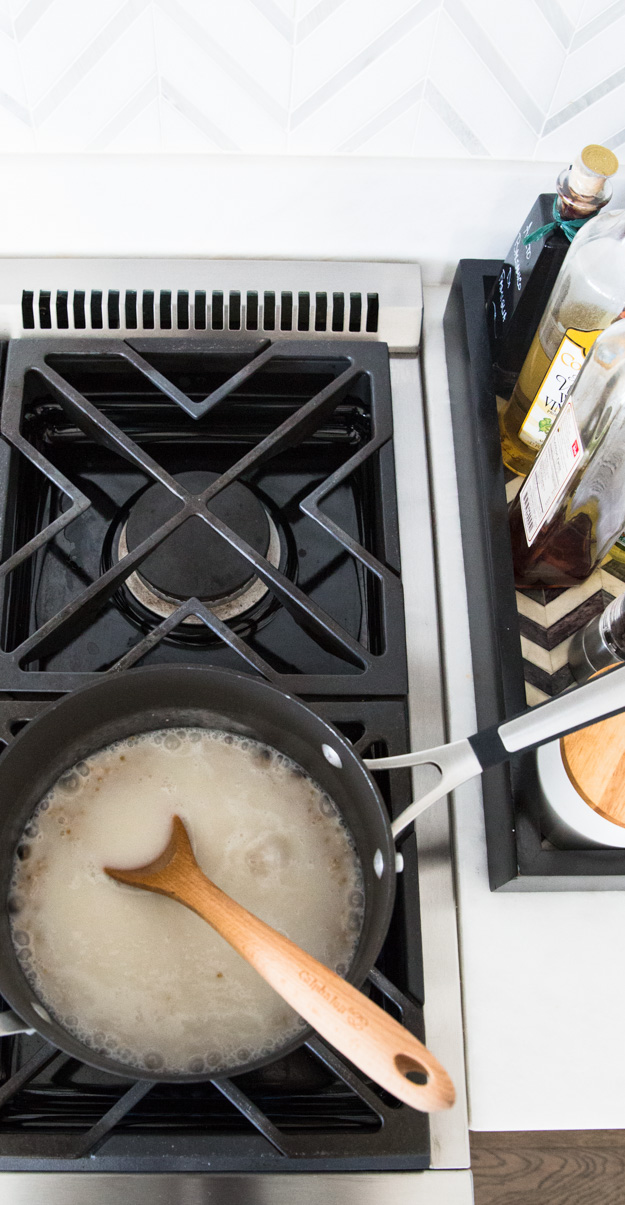 Mix in sliced bananas, shredded coconut and vanilla extract. Top with banana chips for some added crunch.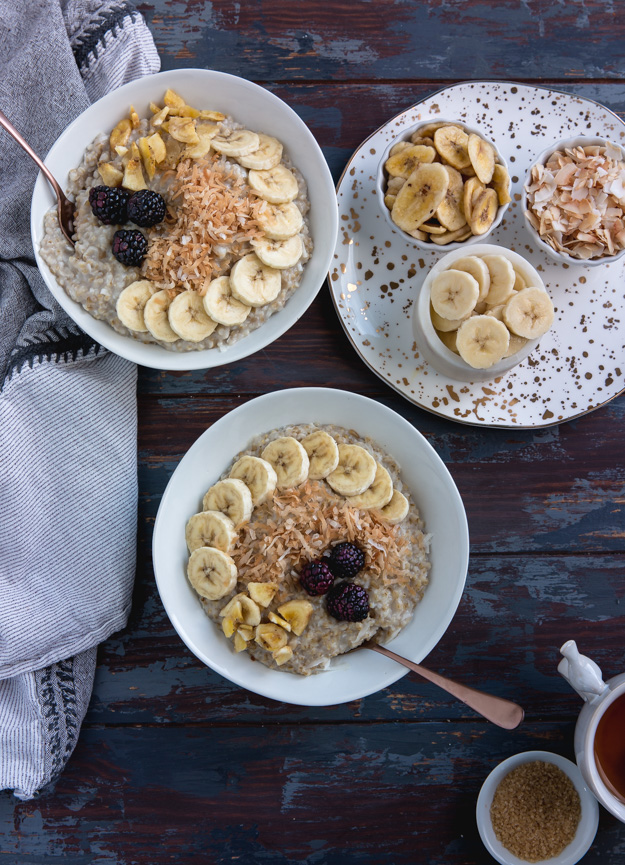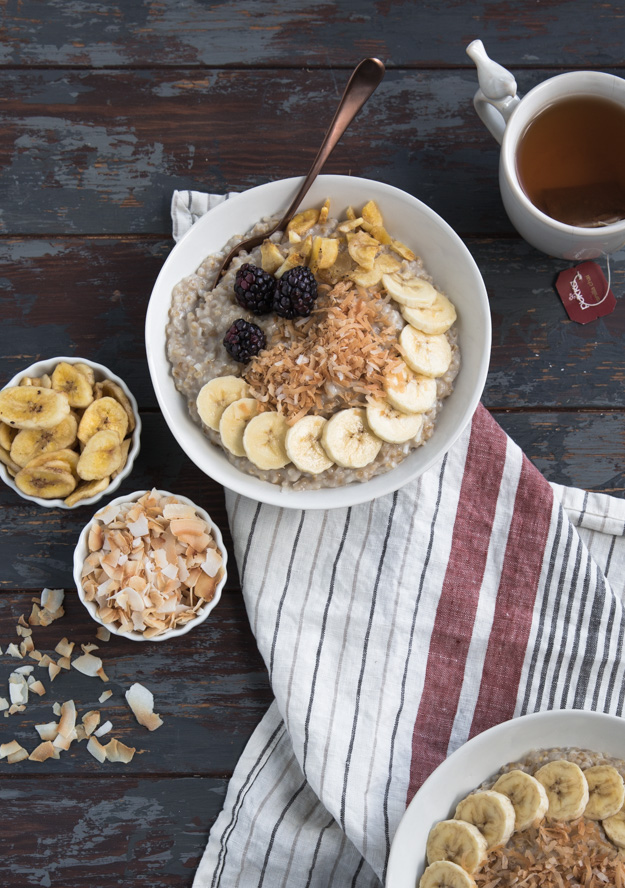 Mornings got a whole lot better around here. Stay tuned for an apple-cinnamon version with maple syrup!