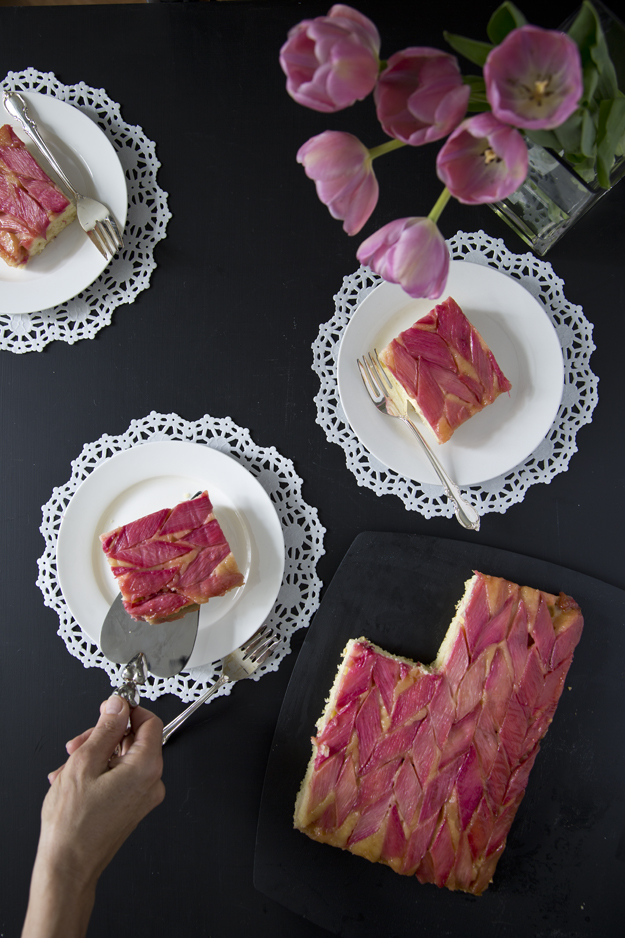 Happy Mother's Day! I fully intended to post about this cake last week so you would have ample time to plan ahead and make this cake for your mom. But unfortunately, the ultimate mother (Mother Nature), did not cooperate. Local rhubarb only showed up at my market yesterday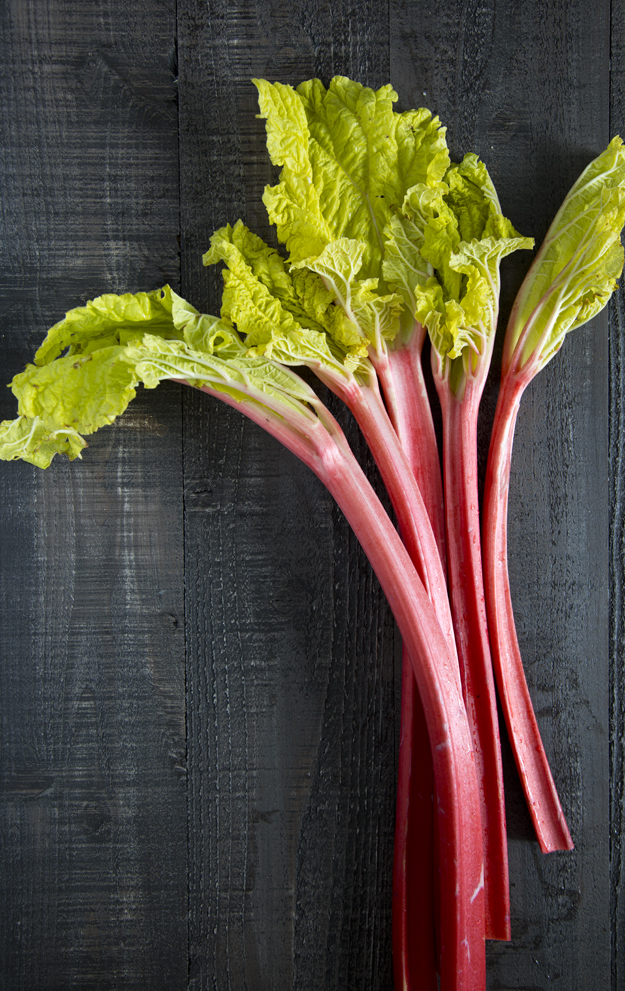 The hardest part about making this cake is arranging the rhubarb in this gorgeous chevron pattern. I have been going through a chevron phase for a few years now and I'm still not tired of it. I alternated the rows, cut side up and cut side down, for an ombre effect.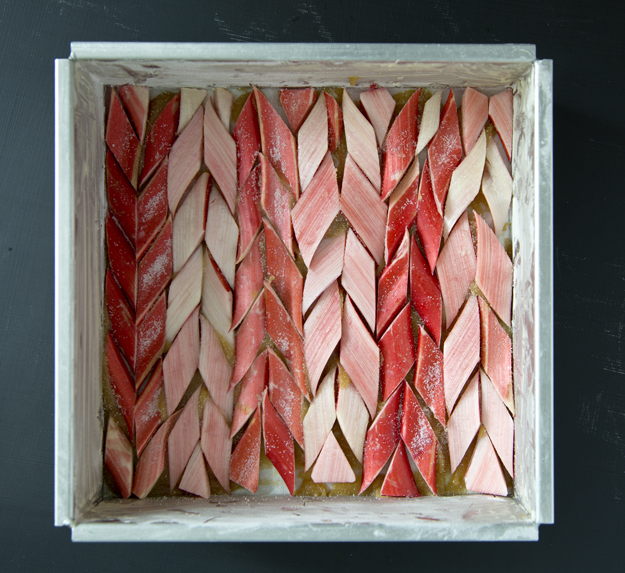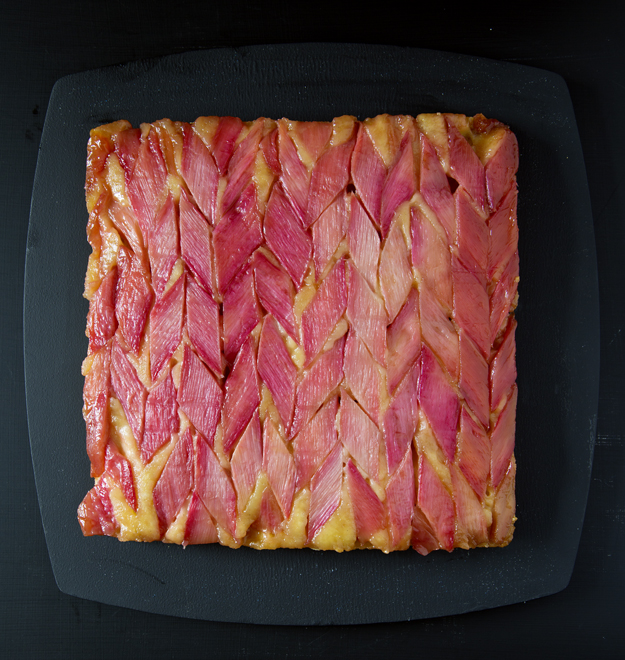 It really links like a chunky cable knit sweater! Sadly, with my poor fine motor skills, this is as close to knitting that I am ever likely to get. Arranging the rhubarb is really not that difficult to do. It just takes some planning, patience and precision. If that's not for you, feel free to slice the rhubarb into 1/2 inch thick pieces and just scatter them on the bottom of the pan.
I created this video to walk you through the process.
If you were one of those kids that excelled at Leggo and puzzles, this will be a piece of cake for you. Once you get the main chevron pieces in place, you need to go back and fill in the top and bottom gaps with little wedges of rhubarb. For the record, I am spatially challenged, so if I can do it, anyone can.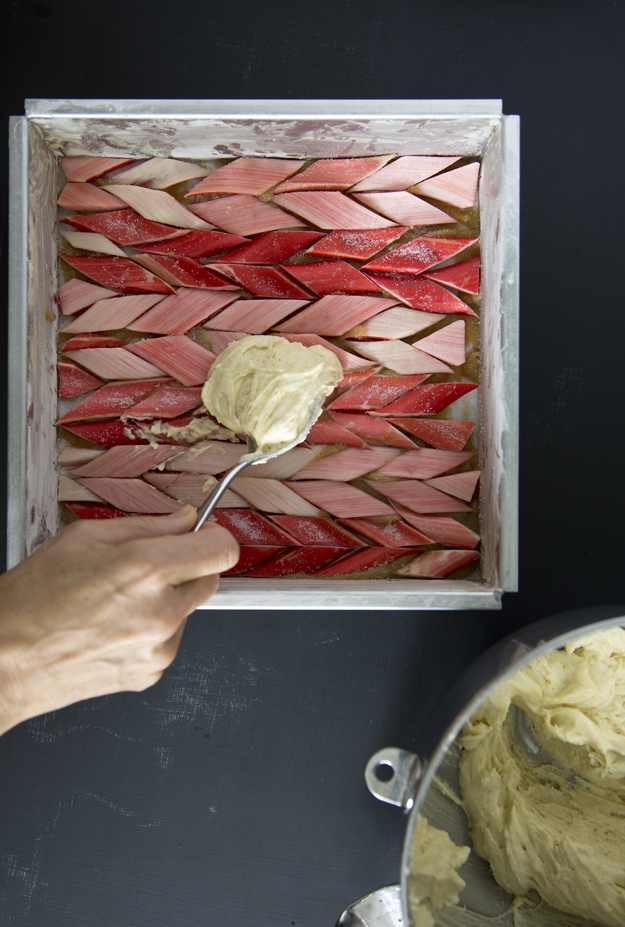 Raw rhubarb is quite astringent, not to mention tough and fibrous. But blanket it with butter and brown sugar and it just it melts into silkiness in the oven.  The sour cream in the batter makes for a super moist cake.