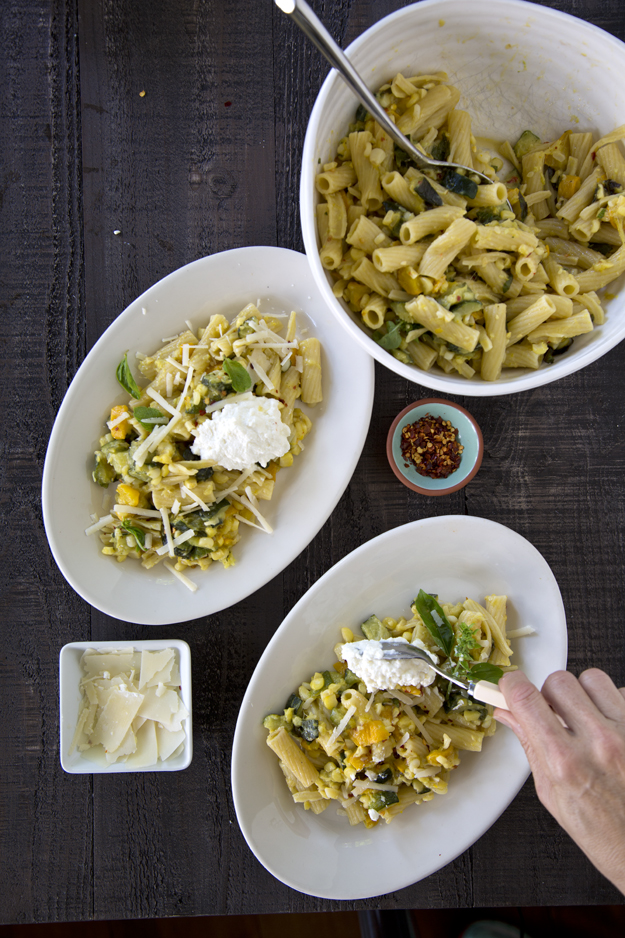 Zucchini and I have a complicated relationship. She and her sister, summer squash and her cousin, the adorable pattypan squash, lure me with their shiny skin and vibrant colours. I bring them home from the farmers market, bathe them in olive oil, honey, salt and chile flakes and grill them for a few minutes. Sadly, I am always disappointed by their bland flavour and watery texture.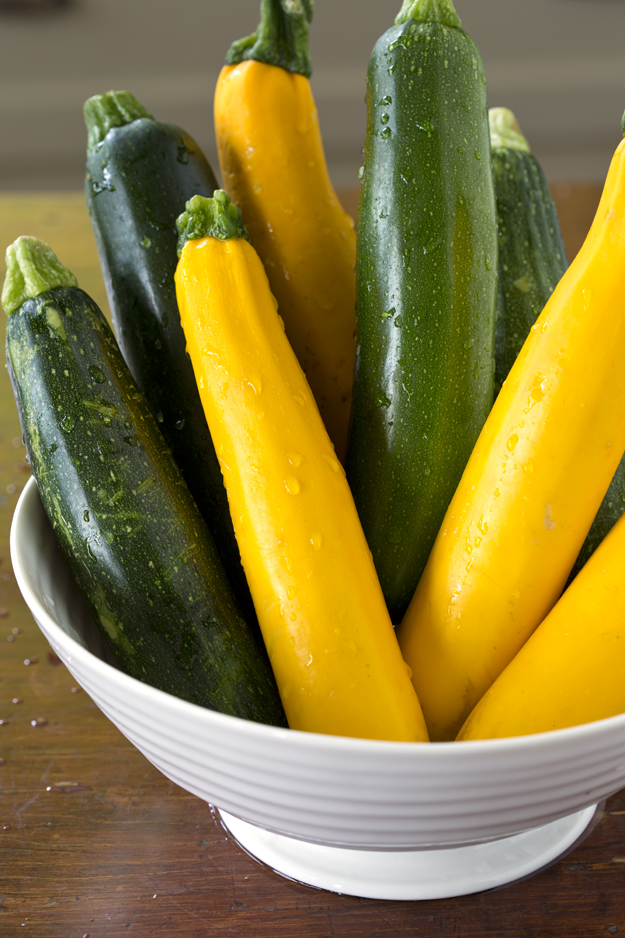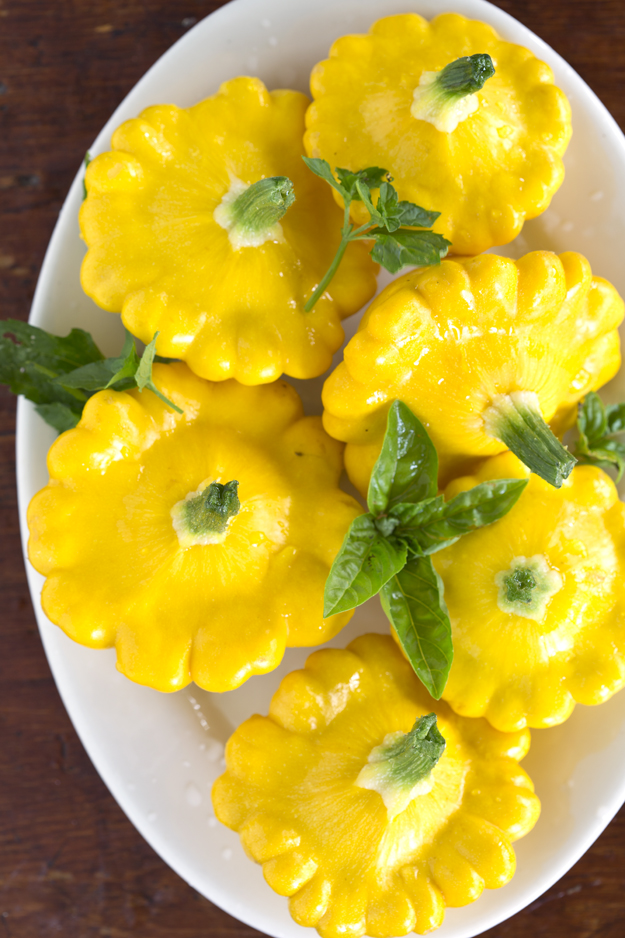 Then I saw a recipe in the June issue of Bon Appetit for Summer Squash and Basil Pasta and I was convinced to give zucchini another chance. Apparently, if you sauté the heck out of the zucchini, for over 15 minutes, it becomes jammy and saucy. That's when the flavour transformation happens. All the water evaporates out of the zucchini and the flavour becomes concentrated and delicious.
This is my take on the Bon Appetit recipe. I have adapted it slightly.
Slice up lots of garlic and start frying it gently in some olive oil. The original recipe leaves the sliced garlic in the final dish. I don't love crunching down on big bits of garlic so after the garlic is lightly golden brown and has imparted its gorgeous perfume to the oil, scoop out the sliced garlic and discard it.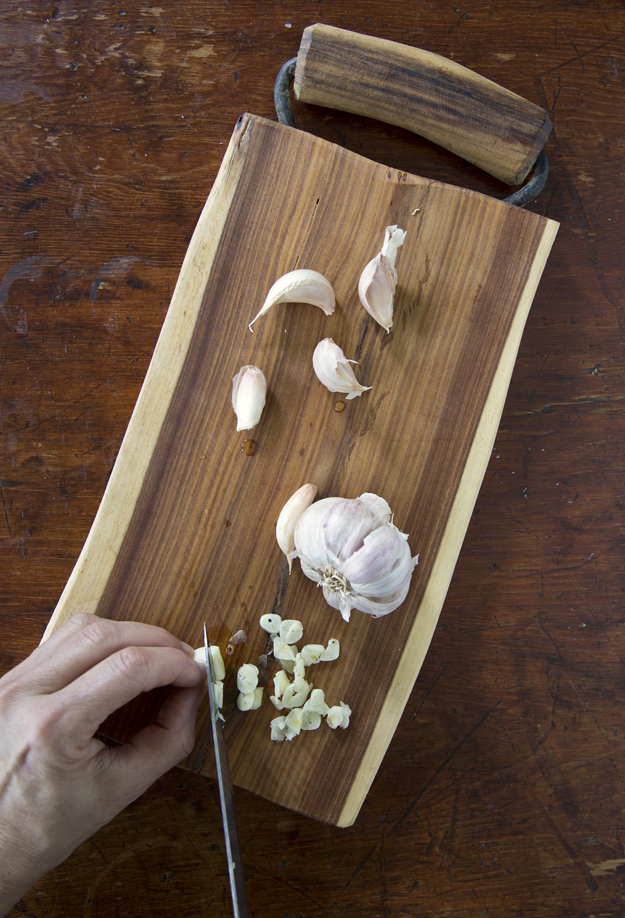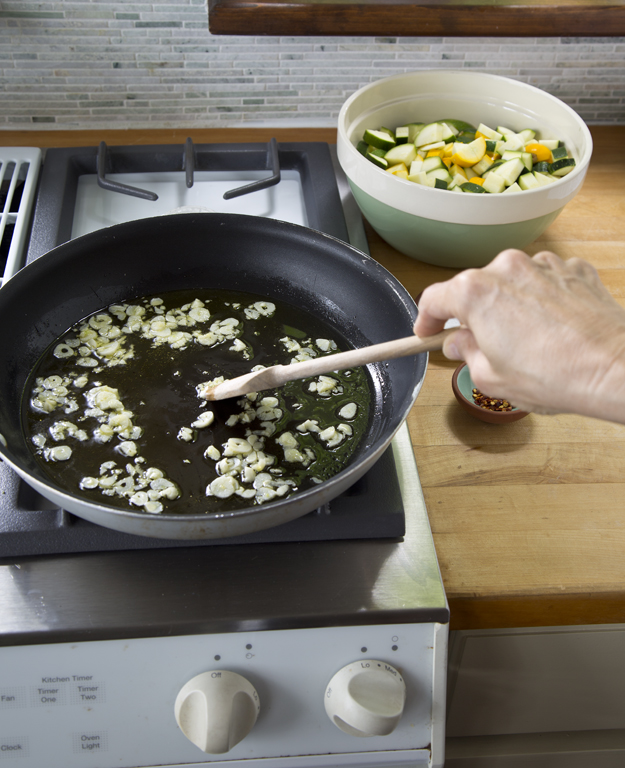 Zucchini needs salt. Lots of salt. Don't be afraid.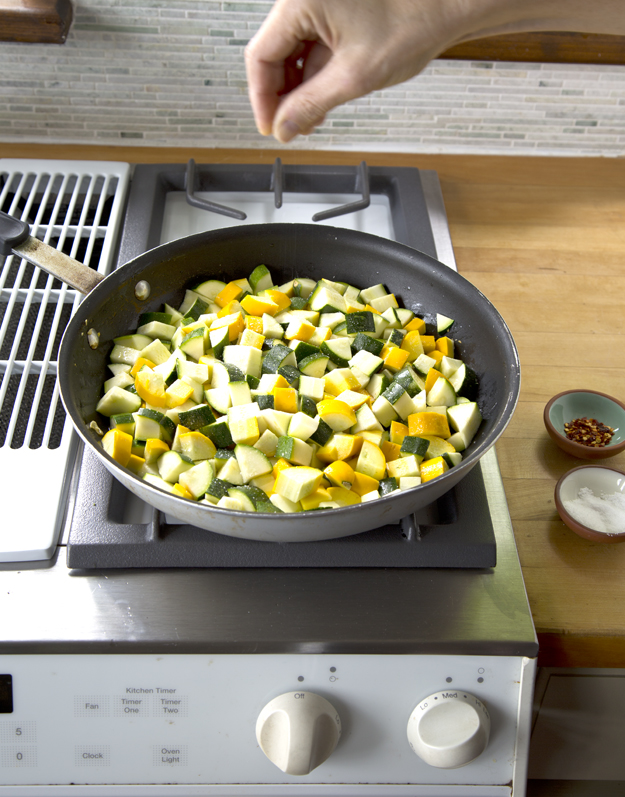 Once the zucchini has wilted down, add some raw corn and keep cooking until the zucchini deepens in colour and gets all jammy. Don't forget some spicy heat. I used red pepper flakes.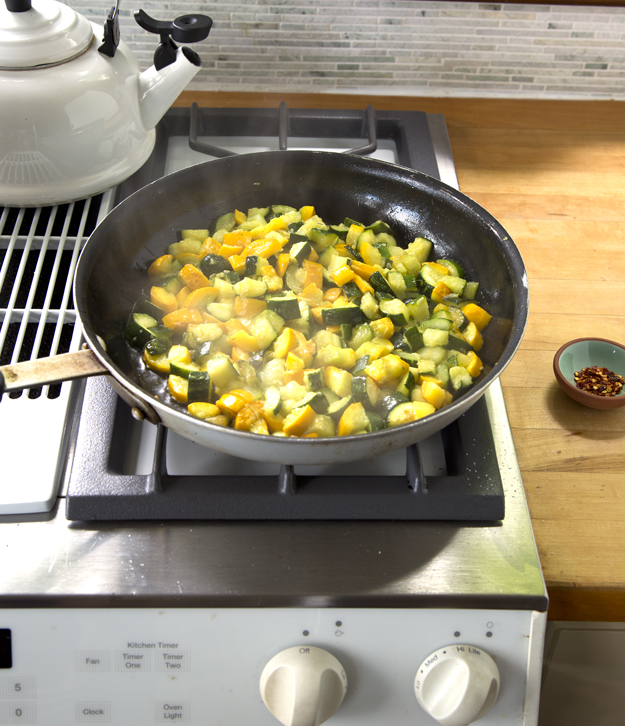 I finished the dish with some grated Parmesan, fresh mint, basil and a big dollop of ricotta cheese. If you happen to have any homemade ricotta hanging out in the fridge, even better.