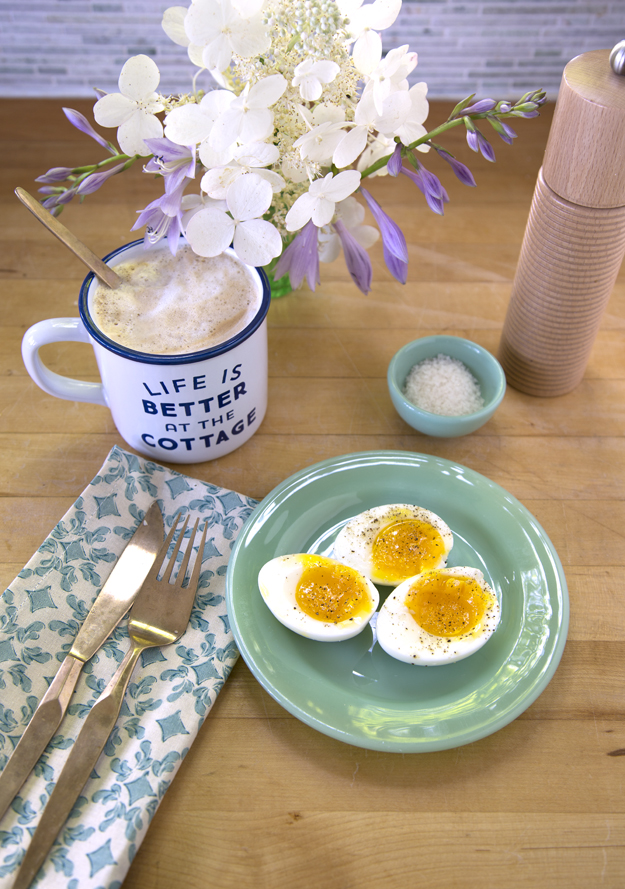 There are some that believe #putaneggonit is a fad on its way out. I disagree. Topping anything with an egg makes it more delicious and I plan to keep on doing it, trendy or not.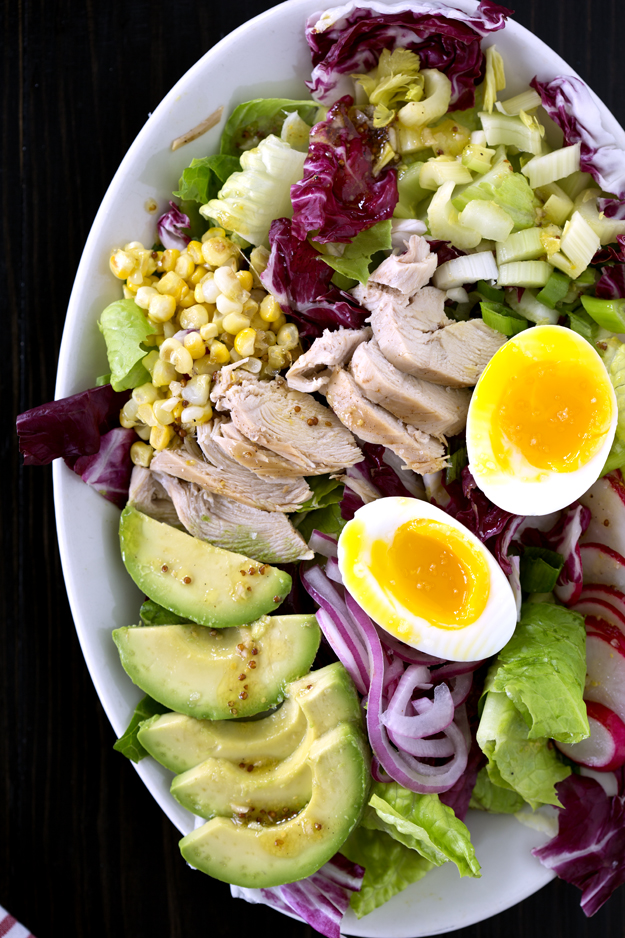 I was topping latkes, breakfast sandwiches, turkey hash, and turkey burgers, with a fried egg, but lately I'm into jammy soft boiled eggs. The whites are set but the yolks are still slightly runny and almost the consistency of "jam". So yummy.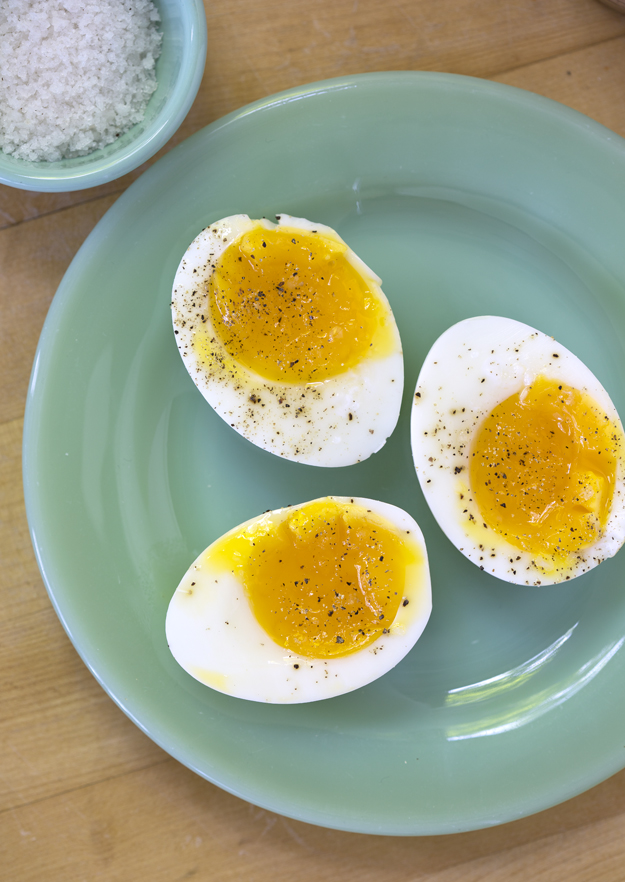 The method is simple
Once you start, you'll be topping everything with jammy eggs.
I started with a salad. There is no recipe for this one. Just use what you have and like. If you're like my friend Sandy, you may need more specific details! Here's what to do:
Start with a whole raw chicken. Liberally sprinkle it with kosher salt, freshly ground black pepper and paprika. Roast it in a 375°F oven for 1 hour and 20 minutes. Once it's cooled slightly, take all the meat off the bones and dice it up. Or, even easier, just buy a rotisserie chicken from the supermarket.
Make Pickled Red Onions.  Cut a few ears of corn off the cob and sauté corn in olive oil and sprinkle with a bit of salt. Slice up some celery, radishes and green onion. Slice a ripe avocado and squeeze some lime juice over it. Sprinkle with salt and a tiny pinch of red pepper flakes.
Wash some lettuce. I used romaine, radicchio and Belgian endive. Arugula would be excellent too.
Make a vinaigrette: in a glass jar, add 1 teaspoon dijon mustard, 1 teaspoon honey, 1/2 teaspoon kosher salt, 1/4 teaspoon black pepper, 1/4 cup red or white wine vinegar. Put lid on jar and shake well. Add 1/2 cup olive oil, and shake well to emulsify.
I plated each salad individually, but feel free to put it all on a large platter. Put the eggs on unbroken and let each person cut it open to watch the custardy golden yolk appear.