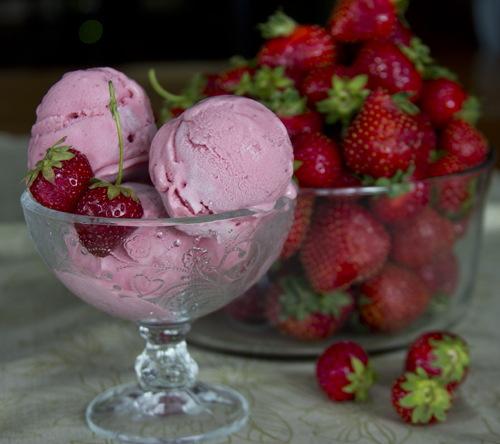 Before the days when terms like  locavores and zero carbon footprint were part of our everyday lexicon, I belonged to a CSA (Community Shared Agriculture) farm. Basically, what this involved was a cheque from me to the local farm, prepaying an entire season's worth of produce. Each week from mid-May to mid-October, I would get a large box of local farm grown produce. Now, before you go ahead and congratulate me on being ahead of my time and a wonderfully environmentally conscious human being, I will admit my motives were less than pure.  I had 3 kids under the age of 4 and having produce dropped off at my doorstep, rather than dragging the kids to the grocery store sounded like a great timesaver. When I signed up for this, it seemed like a brilliant idea.
However, once I was knee-deep in swiss chard, rutabaga and turnips, I realized I was in way over my head. My kids would only eat carrots and frozen peas. I still had to go to the grocery store and I ended up throwing away half the produce. I know, I am ashamed to even admit this. But this was back in the day when we didn't have a clue how to cook kale, kohlrabi or collard greens. We thought that beet greens were meant to be tossed out, not cooked down and eaten. This experiment lasted only one season and I never signed up again.
However, I do recall the June and July boxes, filled with fresh strawberries, then raspberries and finally blueberries. These we ate with abandon! When we had our fill of fresh berries, I baked with them and then froze the rest to use in the winter.
Now we have farmer's markets to supply us with seasonal local produce. At my cottage, near the town of Smiths Falls, tucked in behind the numerous chip wagons, there are about 4 roadside produce stands that pop up every summer. When I was in town last week, the stands were overflowing with strawberries. I bought way too many of course, and ended up making this frozen strawberry yogurt. It was so good, I decided to blog about it. When I went back today to take pictures of the stands, they told me it has been so hot that the strawberries are all done and now they are onto raspberries, beans and corn!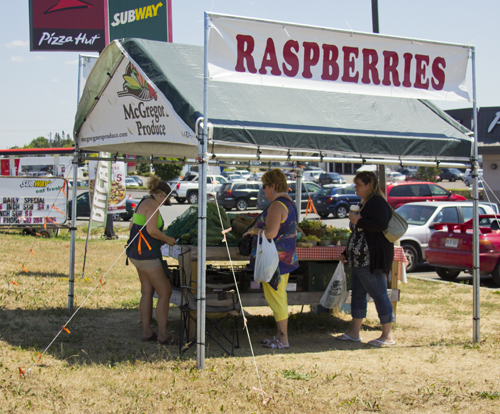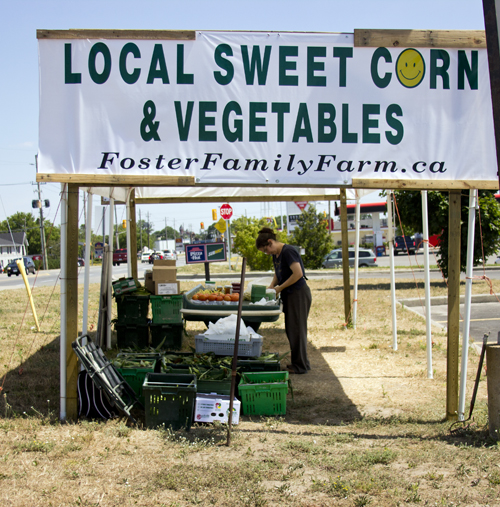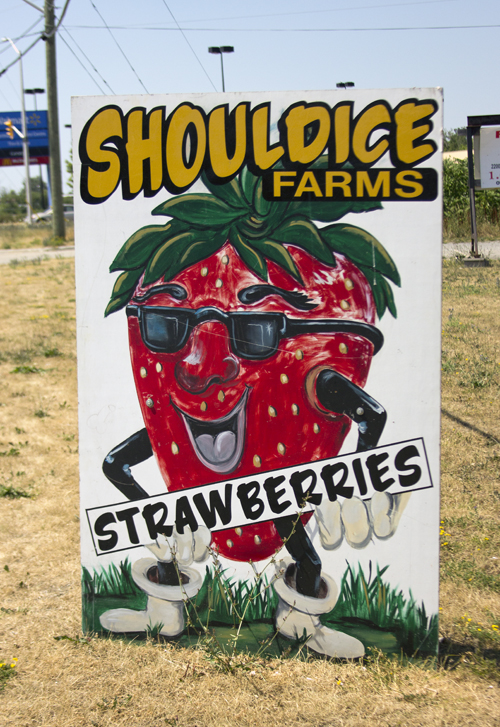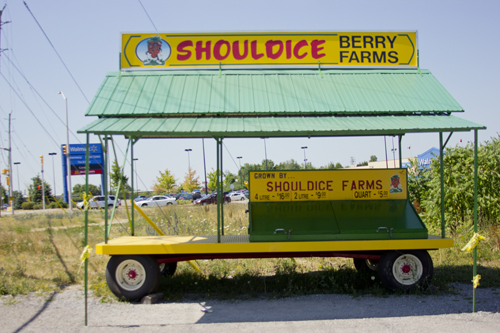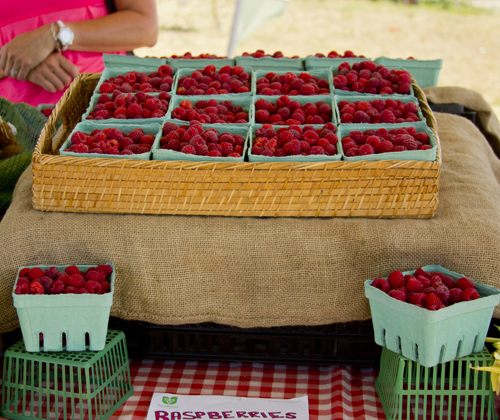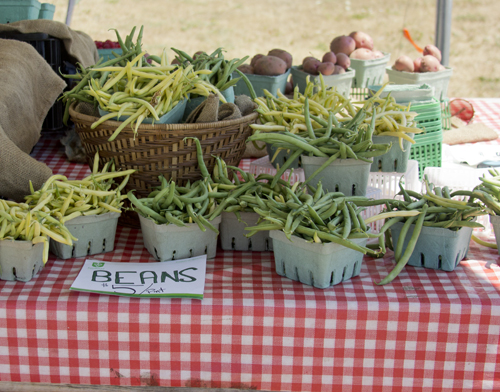 I came across this recipe for Strawberry Frozen Yogurt on Serious Eats (seriouseats.com). It is the creation of Max Falkowwitz. It is made with fat-free Greek Yogurt. While it is low in sugar and fat, you do not feel one bit deprived when eating this. It is pure frozen strawberry sunshine.
Sliced berries, sugar, lemon zest and lemon juice are cooked down until thick. Puree and strain, whisk in the yogurt, chill and then freeze in an ice cream machine.
It will be like soft serve after about 20 minutes in the ice cream machine. You can eat it like this or put in an airtight container and freeze until later. Because of the low fat and sugar content and the high content of water in strawberries, it will freeze quite solid. Let it defrost on the counter for about 10 minutes before scooping.