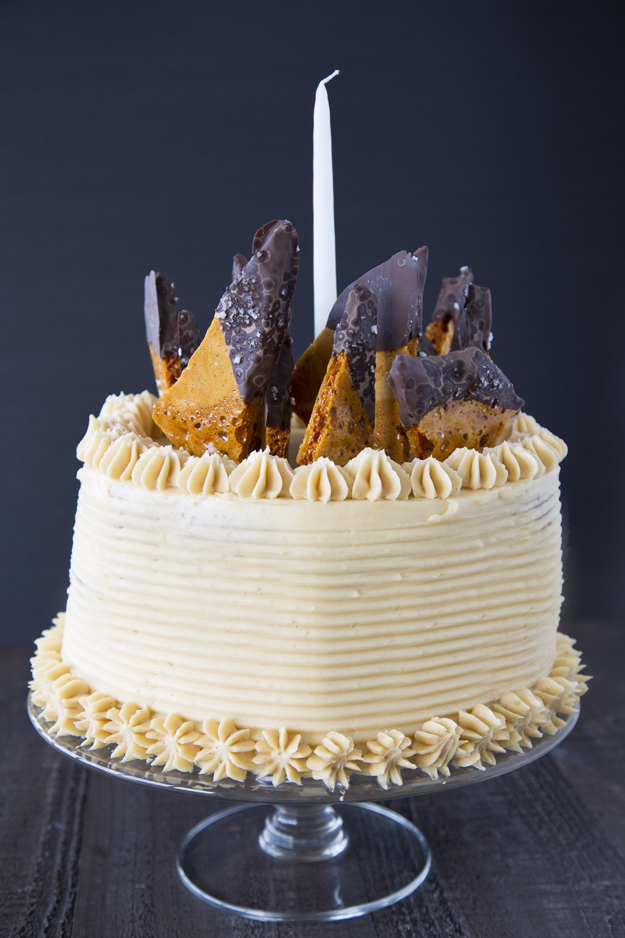 Regular readers of this blog know that I bake my own birthday cake every year. My girlfriend Paula learned this the hard way. I am still apologizing to her for my rudeness!
My birthday cakes are usually multi-recipe, all day baking extravaganzas. It's my birthday present to myself. I get exactly what I want and I get to spend time alone, baking in my kitchen, my happy place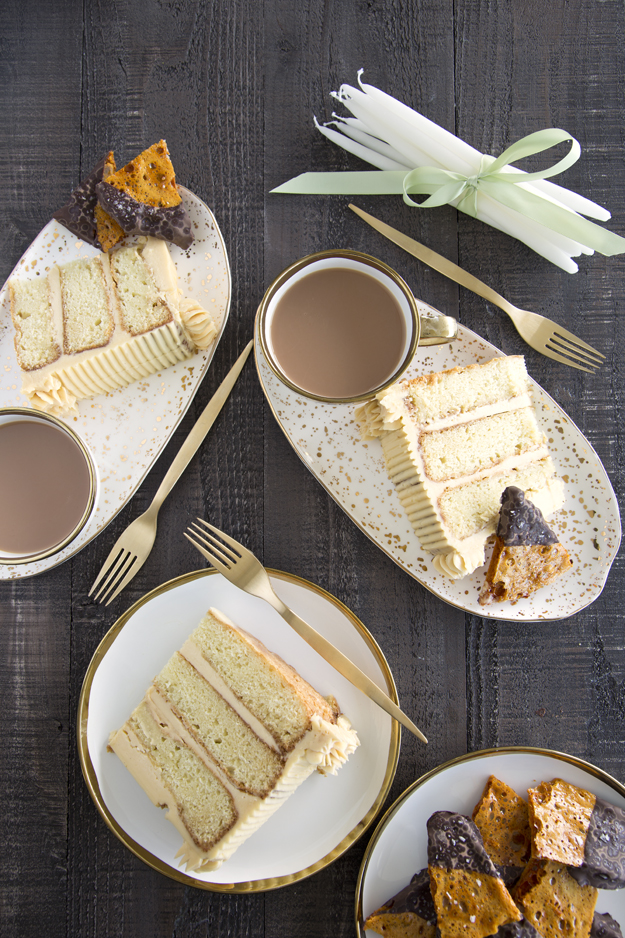 This year's cake was inspired by a trip to Charleston South Carolina we took with our friends The Grizzlies. One of the highlights of our weekend was a cooking class with Chef Vinson Petrillo at The Zero George Hotel, a charming 16 room boutique hotel. Chef Vinson is a recent transplant to the Charleston area. Originally from New Jersey, he honed his craft in New York. When I asked him what brought him to Charleston, he replied simply, "My wife wanted kids."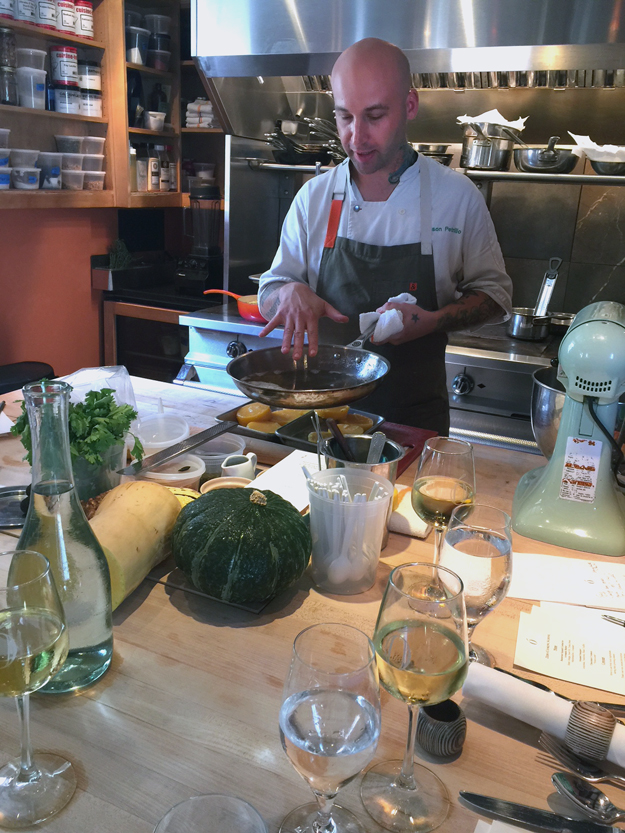 They are now the proud and very busy parents of two little ones, aged 1 and 2. As I observed Chef Vincent during our 3-hour class it became obvious to me that he must be an excellent dad. He handled all our questions and comments with great patience and equanimity!
For the first course, he cooked butternut squash by the sous vide technique. He followed that up by sauteeing it in brown butter and finally topped it with torched marshmallow. Sort of a glorified sweet potato casserole but so much better.
For the main course, he prepared sauteed snapper. Watching him cook and plate the food was just a joy. His passion for and knowledge of the ingredients were obvious.
The dessert course was a Chocolate Cremeux, essentially a chocolate pudding, topped with big shards of honeycomb. My iPhone photo does not do it justice.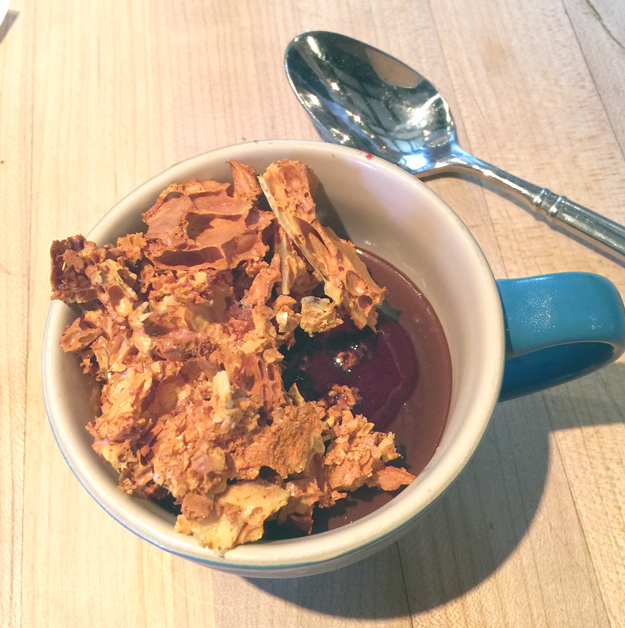 If you've ever had a Crunchie chocolate bar or sponge toffee, you know what Honeycomb is. Essentially, you make caramel and add baking soda at the end to produce a bubbly toffee confection. This honeycomb topping was the inspiration for my birthday cake.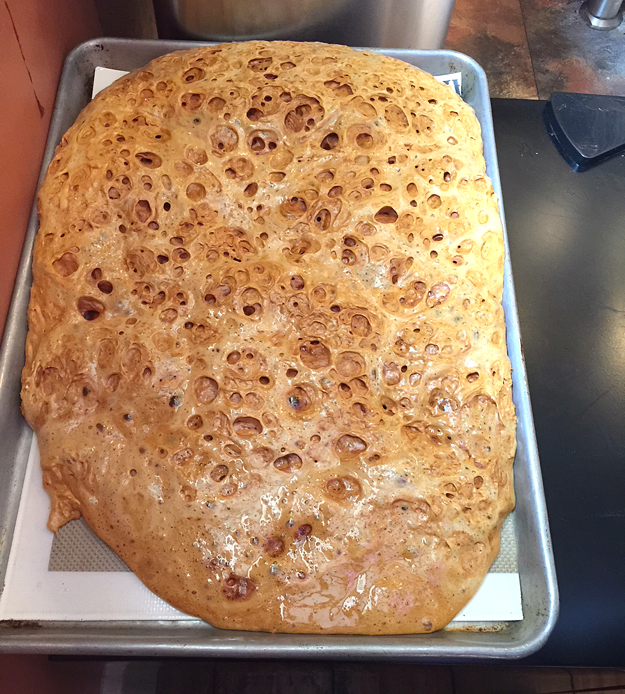 Before he began cooking, Chef Vinson emphasized the importance of "mise en place". Read through the recipe, measure and chop all your ingredients and set out all pans and tools you need before you start cooking. Nowhere is this more important than in the preparation of honeycomb.
You will need a candy thermometer and a baking sheet lined with parchment paper or a silpat sheet. The process goes quickly, so don't walk away from the stove. Chef Patrillo left his honeycomb unadorned, but I dipped the corners of mine in bittersweet chocolate and sprinkled them with a bit of flaky sea salt because that's the way we roll around here!
For the cake, I turned to Brian Hart Hoffman's book "Bake From Scratch." I thought his classic golden cake with buttermilk would be a perfect base for honeycomb.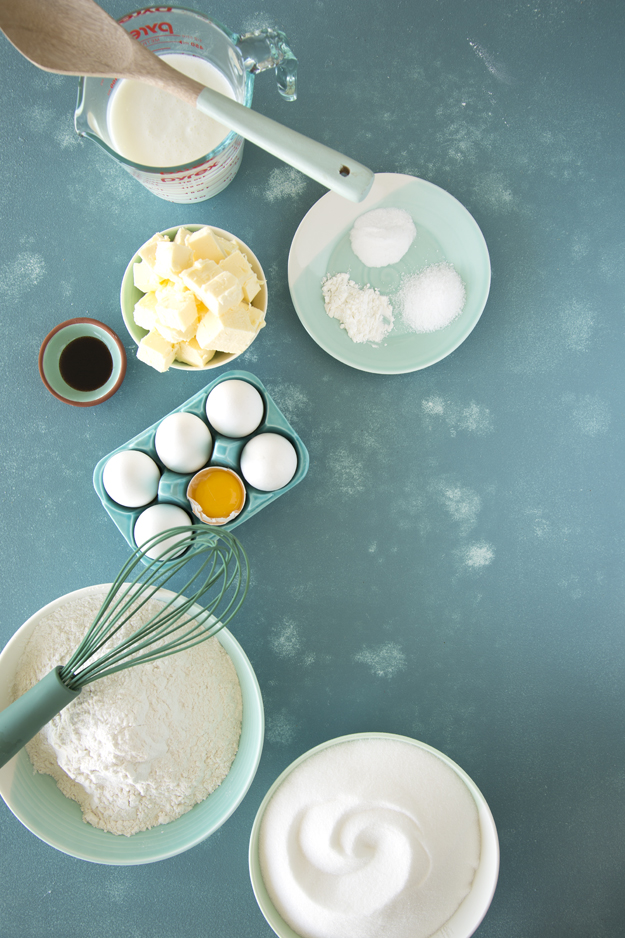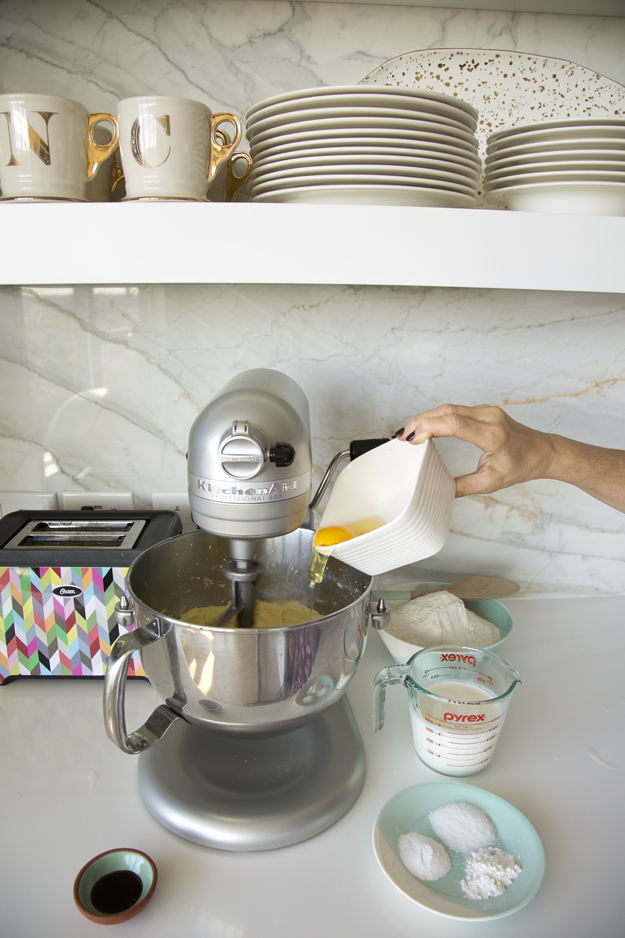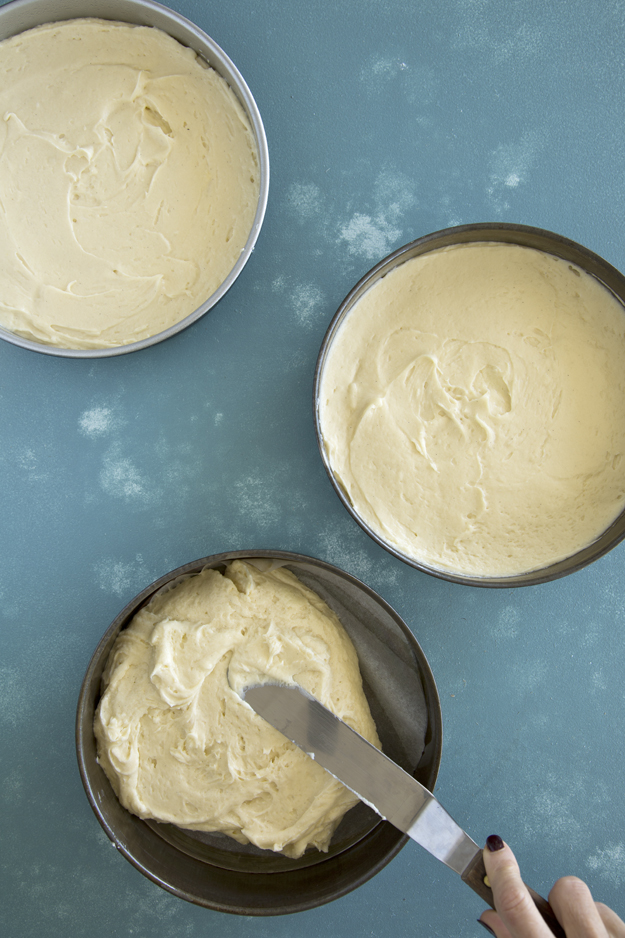 I filled and covered the cake with a salted caramel buttercream.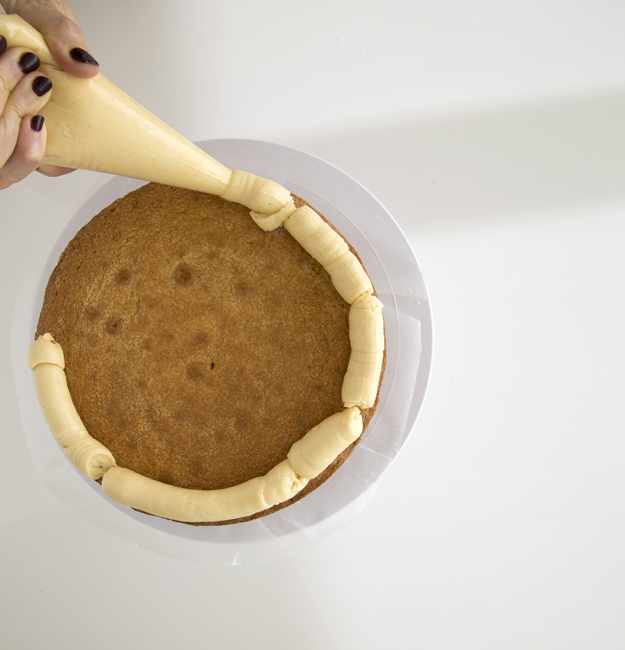 With a cup of tea or a glass of milk, this indulgent cake is the perfect way to celebrate a birthday.