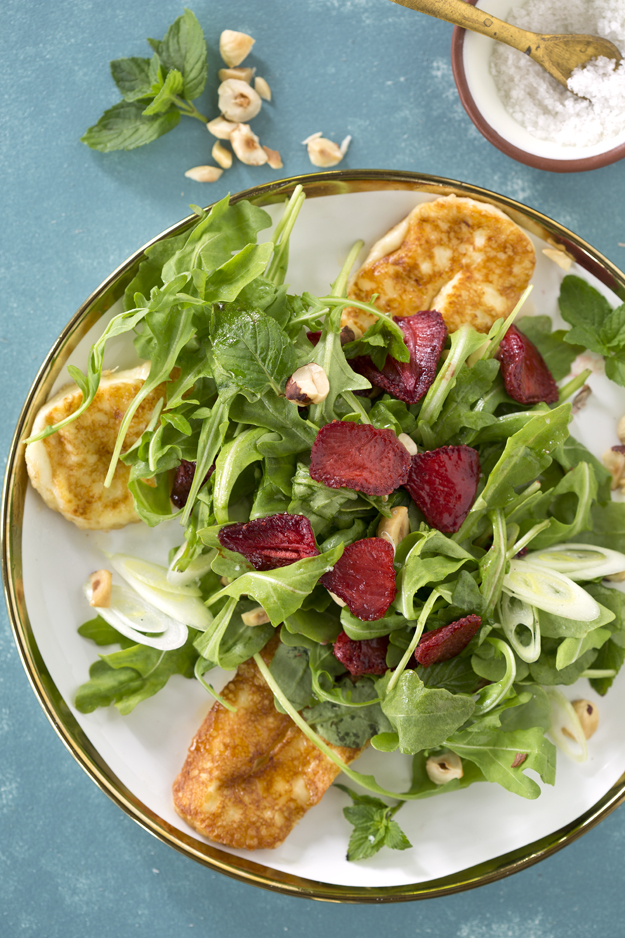 I wouldn't characterize myself as a greedy person, but something takes over me when I drive by a farm stand or visit a farmers market. I always buy way more than I can possibly eat. It happened to me last week with local summer strawberries. Winter strawberries trick you into thinking they will be good, but when you cut into them, the white centres are so disappointing. These local ones were deep crimson, inside and out!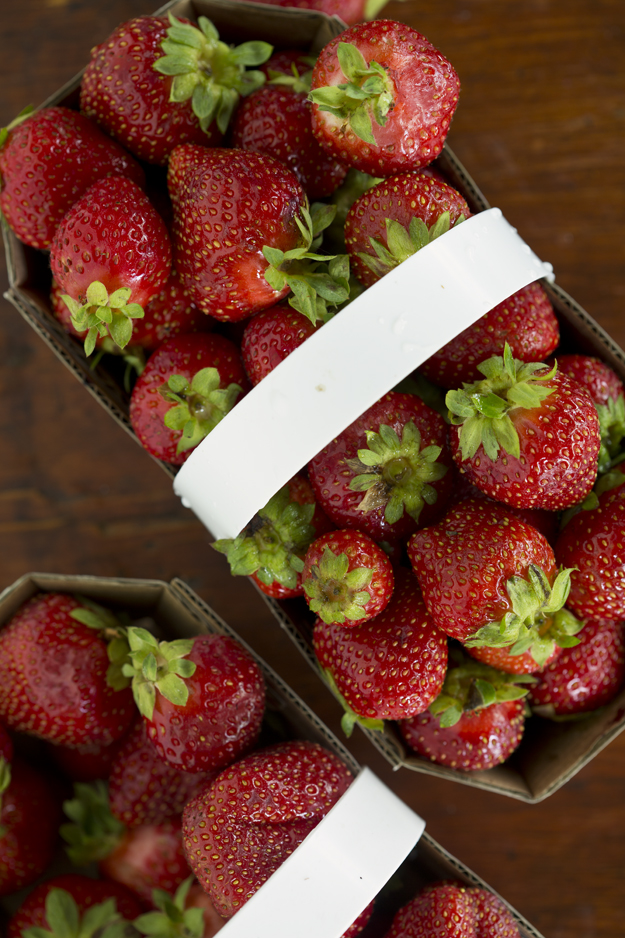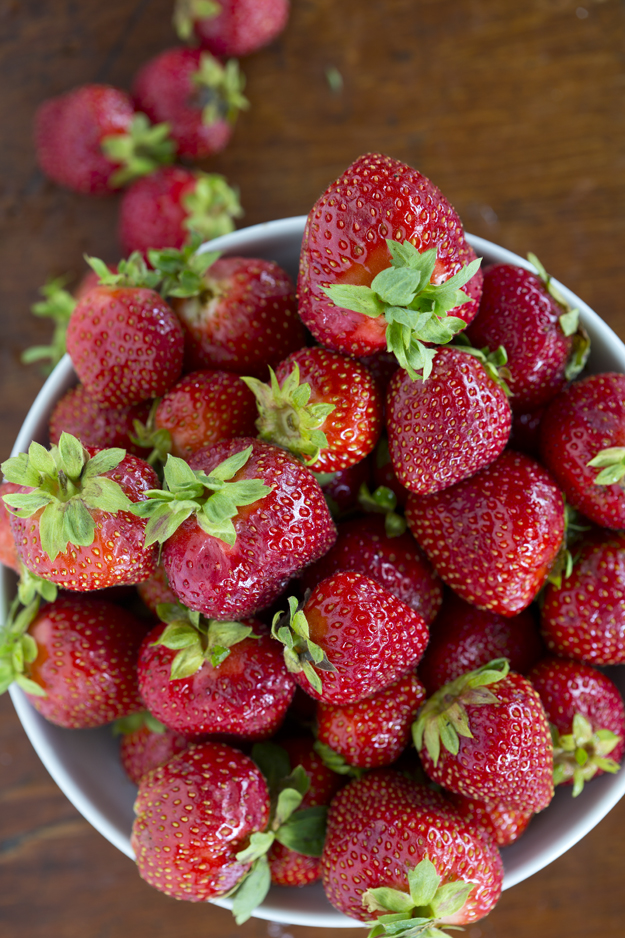 I needed to use these up fast before they spoiled. No to pie, cobbler, crisp, galette and jam. Been there, done that. I wanted to make something new. And then this recipe for oven dried strawberries popped up in my inbox. Unlike dehydrated strawberries, which are quite dry  and leathery, these oven dried strawberries are chewy, with a plump, juicy consistency. The roasting really concentrates the berry flavours.
Halved strawberries are mixed with a bit of sugar and allowed to macerate for about 30 minutes. Spread them out on a non-stick silicone baking mat and cook at 200°F for about 3-4 hours, until dried at the edges, but still juicy in the center. Once dried, they will keep in the fridge for about a week.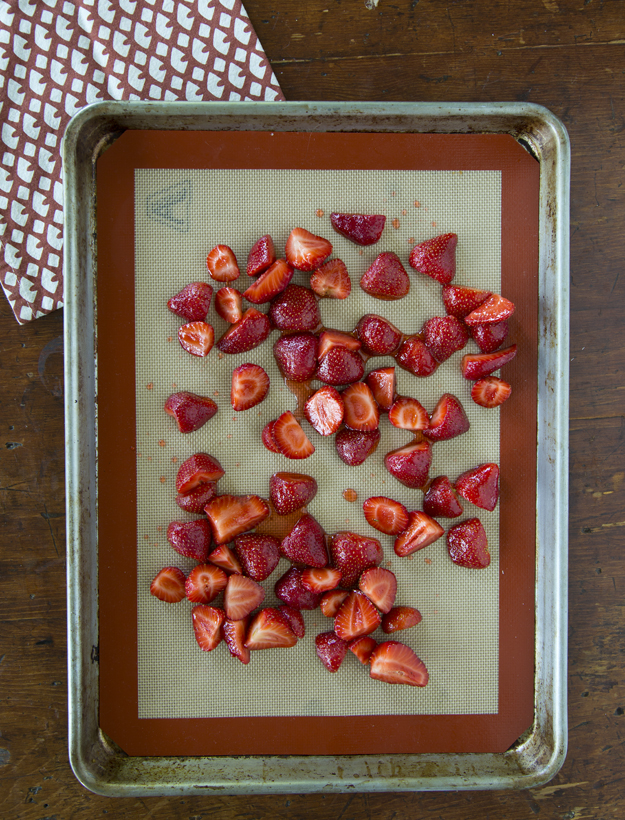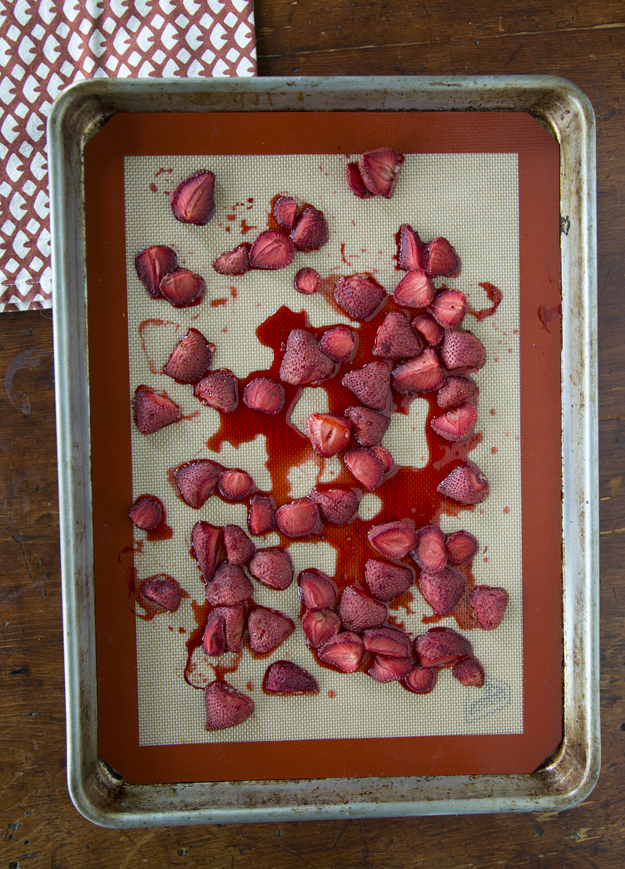 These berries made their way into a seriously delicious salad. The sweet strawberries play beautifully with the bitter arugula and salty halloumi. Toasted hazelnuts bring the crunch.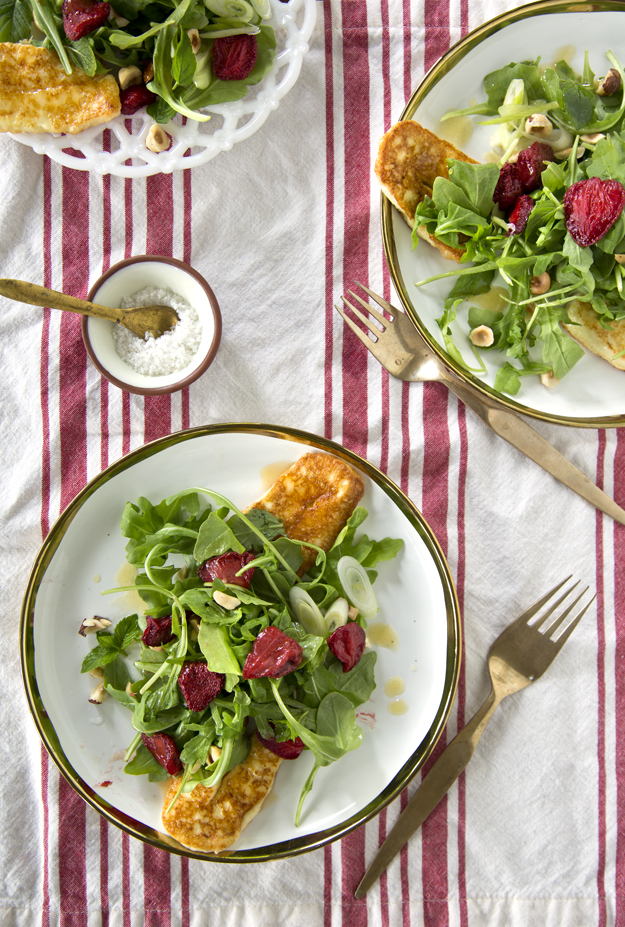 Fried halloumi is one of the cheese world's greatest inventions. If you've never tried it,  you're in for a treat. It's kind of hard to describe. Salty and squeaky/firm on the outside and creamy and melty in the center.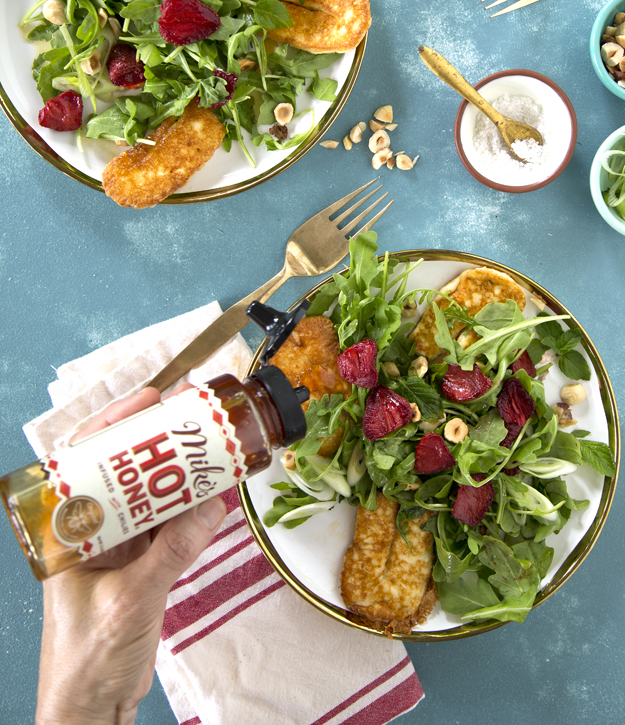 The finishing touch was a drizzle of Mike's Hot Honey over the fried halloumi. Sheer perfection. I met creator Mike Kurtz about 4 years ago on a NYC pizza tour. He pulled a bottle out of his bag on our third stop and offered us all a little squirt on our pizza. I was hooked! Sweet heat with cheese is fantastic. I buy mine online here in Canada from The Vanilla Food Company.