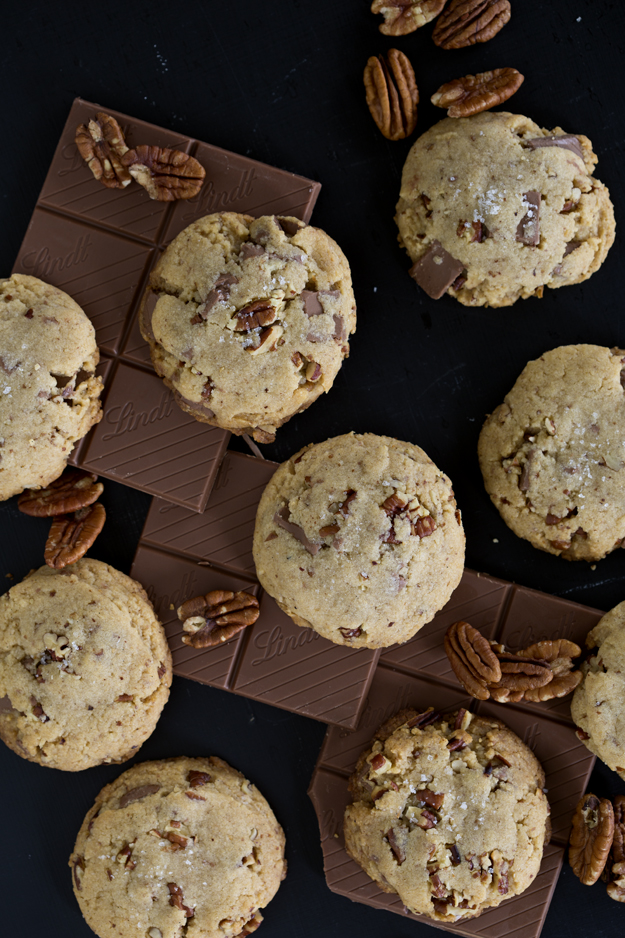 I have a big jar of Hoosier Hill Farm malted milk powder in my pantry. Pastry wizard Stella Parks, told me to buy it. She promised me I'd find all kinds of uses for it.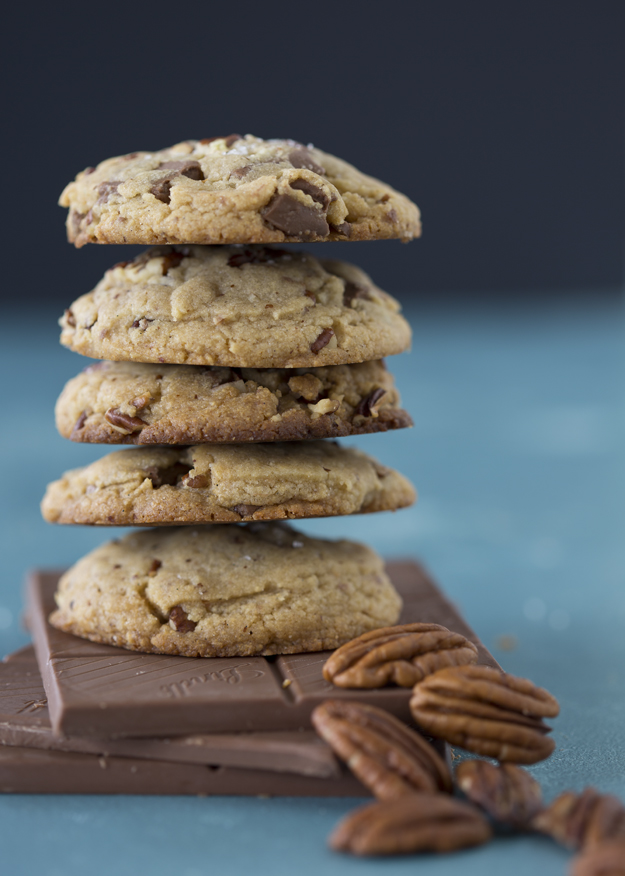 I adore the flavour of malted milk. I made malted milk drumstick ice cream cones a few years ago. For the uninitiated, a little primer on malted milk powder. All malt products come from barley. The grain is sprouted, then dried and ground. During this procedure, starches are converted to sugar and the end result is a sweet, dried grain powder. This is the base for much of the beer that is produced today.
The ground powder is  also combined with wheat flour, milk powder, salt and sometimes sugar to create malted milk powder. Some brands, like Ovaltine also add cocoa powder to the mix. Malted milk powder has caramel, toasty, roasted notes. The addition of milk powder to the blend adds a creamy rich dairy note. It enhances most baked goods, complementing both vanilla and chocolate flavoured goods.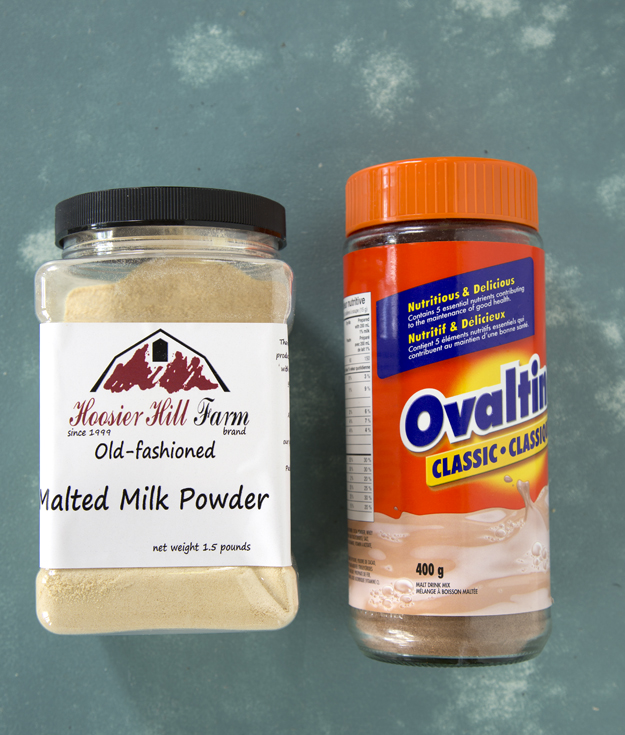 I decided to add some to cookies. I started with a recipe for Chewy Malted Milk Chocolate Cookies from Yvonne Ruperti over at Serious Eats.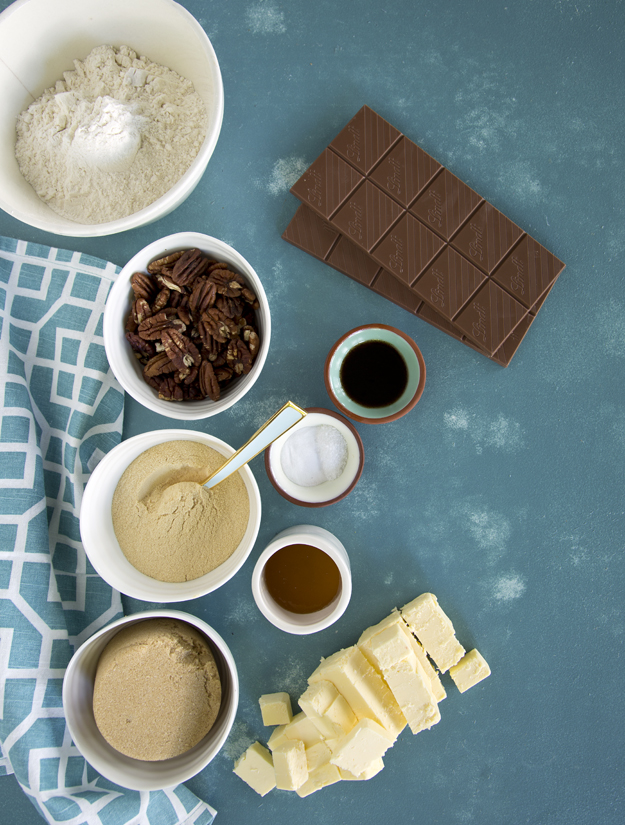 I added some toasted pecans and switched out the honey for Barley Malt Syrup, to really boost the malt flavour. Honey or malt syrup help keep these cookies chewy. I also added a tiny sprinkle of flaked sea salt on top before baking. I'm considering mixing in some chopped Malteasers next time I bake these.
Instead of milk chocolate chips, I chopped up some Lindt milk chocolate bars. I really like the big chunks of milk chocolate studded throughout these cookies. A mix of milk and white chocolate would also be good. I think dark chocolate might be too overpowering.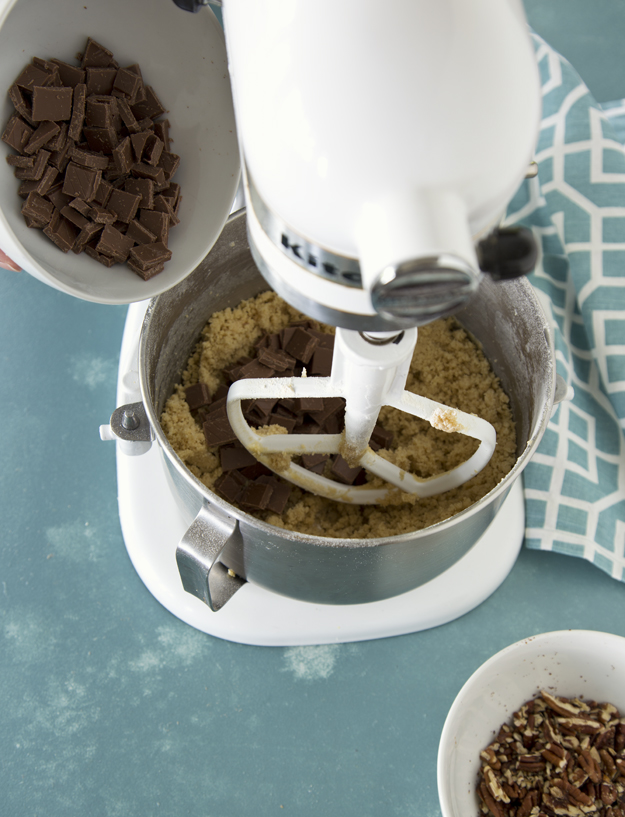 Using a portion scoop ensures that you get uniform cookies that are all baked at the same rate. I used a 1.5 ounce (3 tablespoons) sized scoop.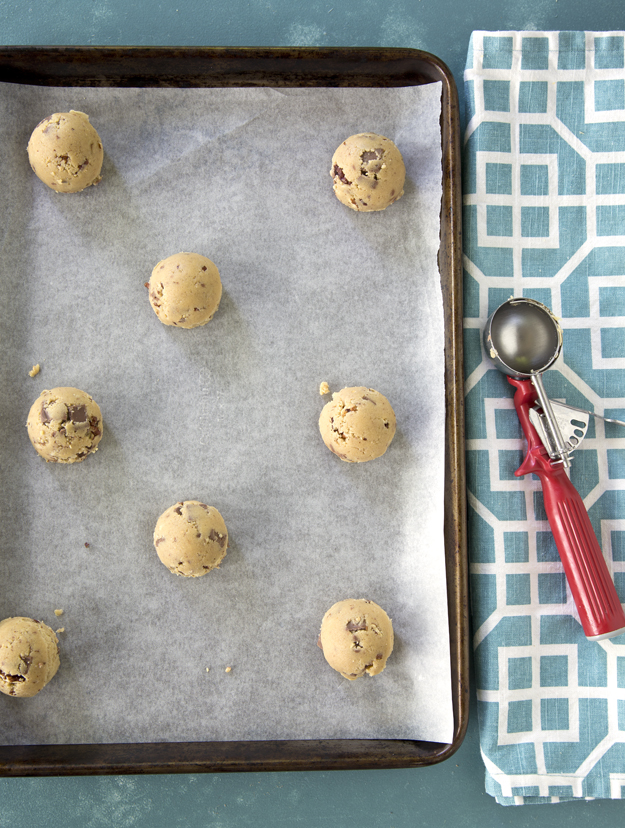 Gently flatten the cookies with the palm of your hand. I added a tiny sprinkle of flaked sea salt to the top of each cookie. It balances all the sweetness perfectly.
These are a hefty, chewy, delicious cookie. Hints of caramel and a unique toasty roasted flavour keep them from being too cloyingly sweet. They are quite fantastic frozen, as my family can attest to.