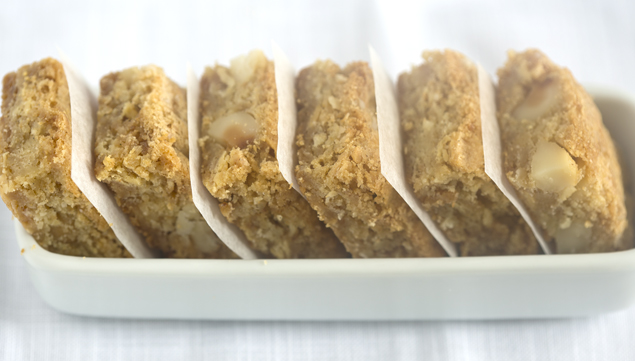 As the aroma of butter and sugar filled the kitchen, my husband magically appeared to find out what was going on. When I revealed that I was baking blondies he looked puzzled. He had no idea what a blondie was. I explained that a blondie is essentially a brownie without the chocolate. His response was "what's the point of that?"
His response was understandable. There are times when only a deep dark fudgy brownie will satisfy you. But have you considered the fact that without the distraction of chocolate, butter and brown sugar get to be the star? Once the blondies hit the oven, the brown sugar takes on an undertone of butterscotch, with rich caramel notes. The flavours of a blondie are subtle and complex.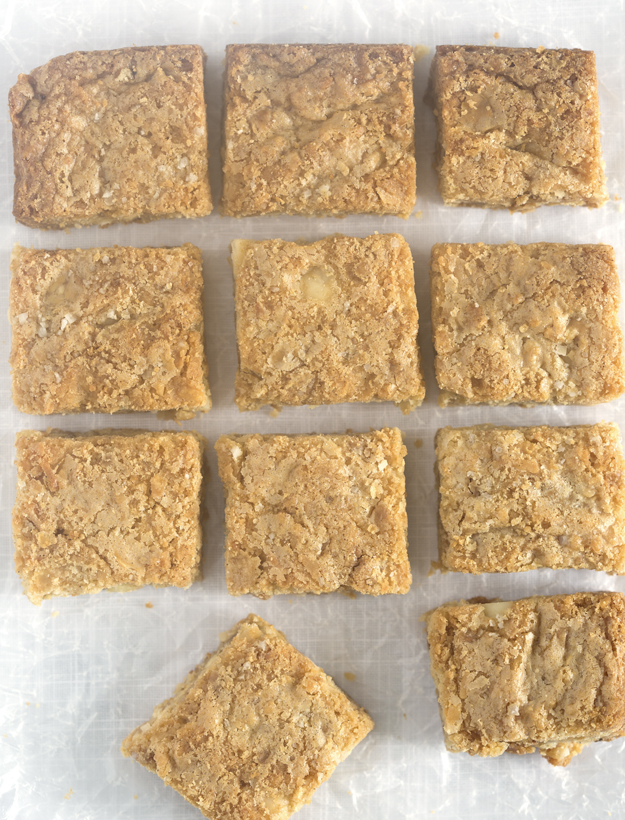 The golden top, slightly crispy, gives way to a chewy interior. Studded with white chocolate, macadamia nuts, toffee bits and coconut, these blondies are chock-full of goodness.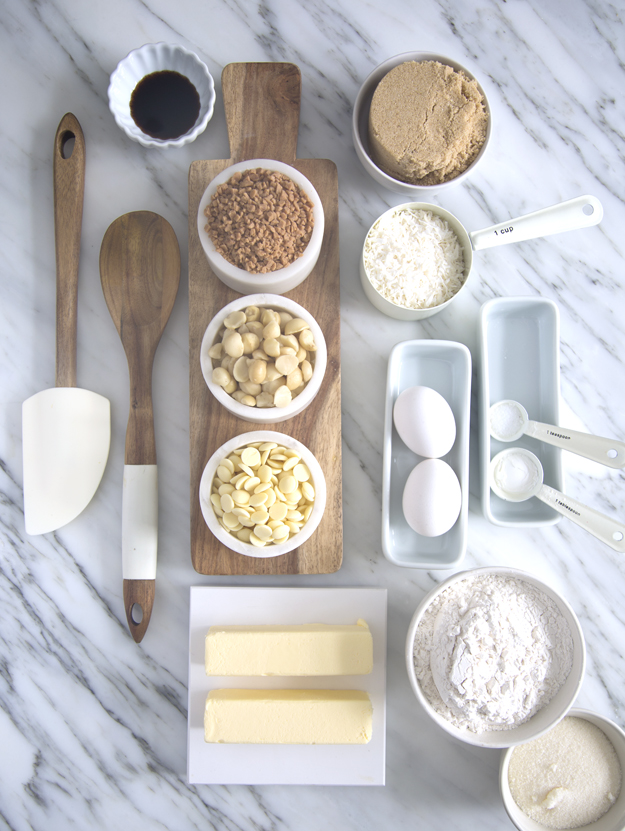 These blondies are adapted from Daphna Rabinovitch's blondie recipe in her comprehensive new cookbook, "The Baker in Me." It is from Daphna that I first learned about the freakishly delicious combination of white chocolate and macadamia nuts. She was the pastry chef at the take-out food shop I worked in many years ago. I would have happily accepted her white chocolate macadamia nut cookies or skor bar cookies in lieu of a paycheque.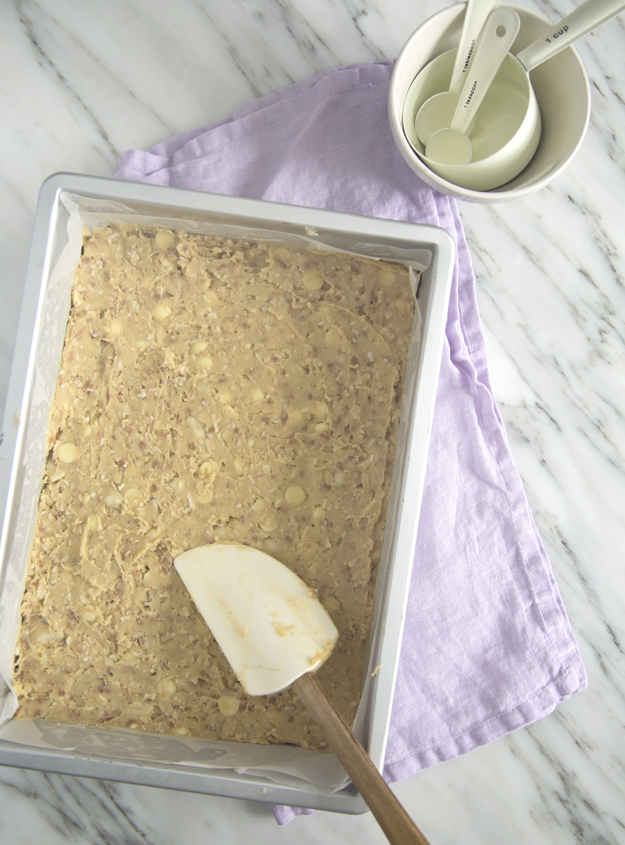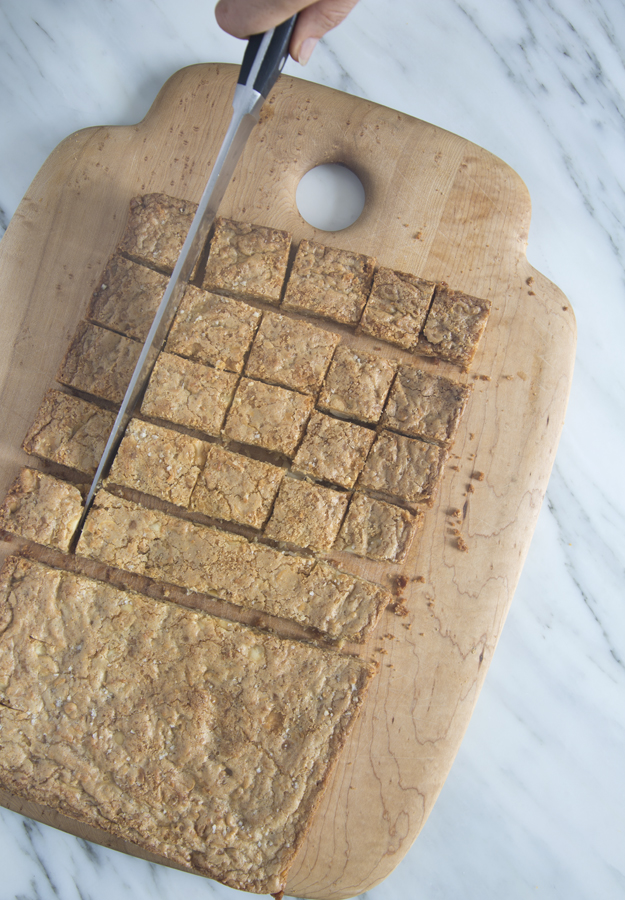 Click here to print recipe for Blondies.