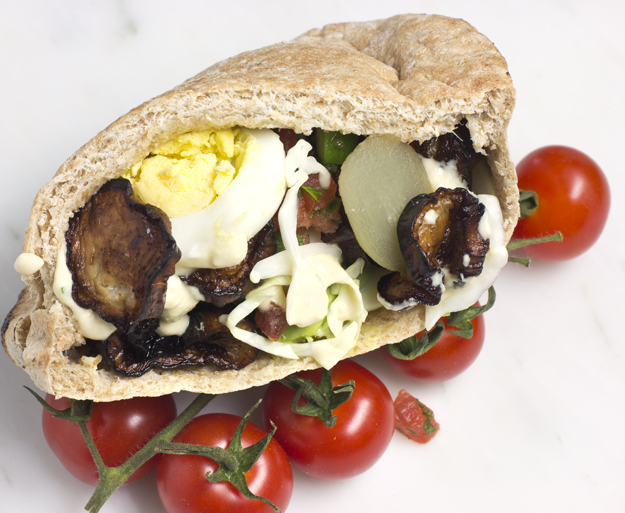 Falafel? Forget about it. Shawarma? So over it. This year I'm all about Sabich, a pita sandwich bursting with fried eggplant, hard-boiled egg, shredded cabbage, hummus, Israeli salad and pickles. Drizzled with tahini sauce and pickled mango chutney (amba), this sandwich is a thing of beauty.
The origin of this sandwich is credited to Iraqi Jews who arrived in Israel in the 1950's. Most of them settled in the Tel Aviv suburb of Ramat Gan. Since cooking is not allowed on the Sabbath a cold lunch of yesterday's fried eggplant and hard-boiled eggs was often served for lunch. Natural born entrepreneurs, the Iraqi Jews rolled these ingredients into a pita and started selling them as street food. Cheap and filling, these sandwiches quickly became the country's version of fast food.
I had my first sabich at Sarona Market, the stunning modern new food market in Tel Aviv. If you have not visited Sarona Market but are familiar with the Shuk (Machane Yehuda Market) in Jerusalem, suffice it to say that they are polar opposites! Not to say that the shuk does not have its charms, such as being elbowed by sabras in a hurry to get their marketing done before Shabbat. Each market is special and unique and both merit a spot as a must visit destination on trip to Israel. Even if food is not your passion, the people watching at both markets are a fascinating window into daily Israeli life.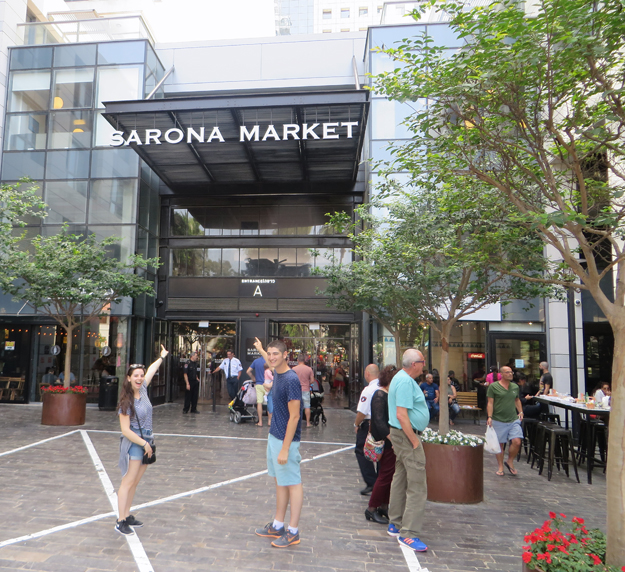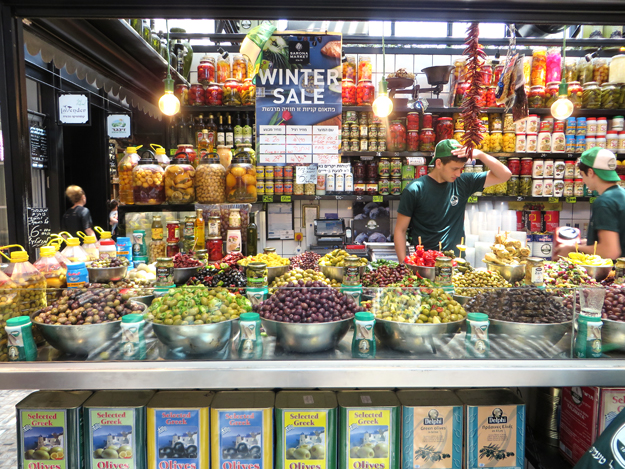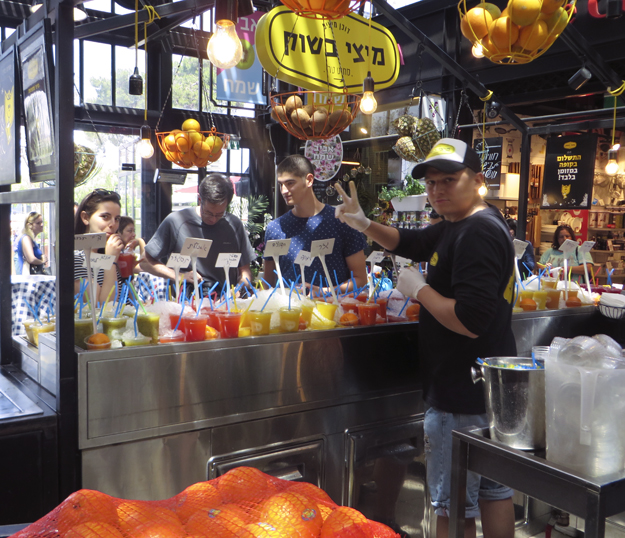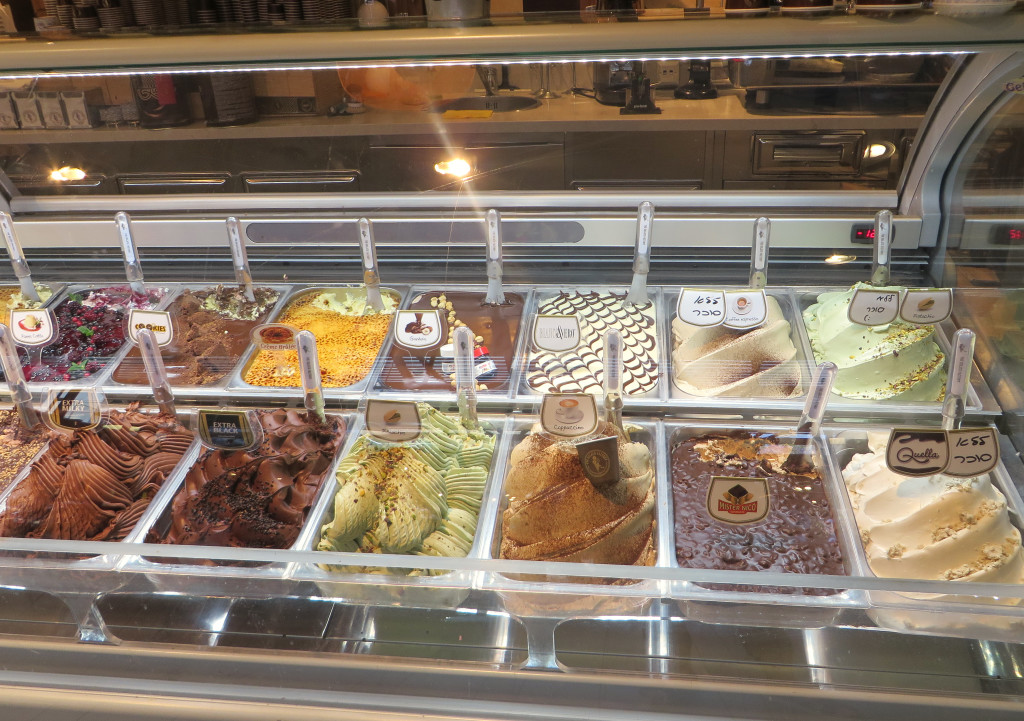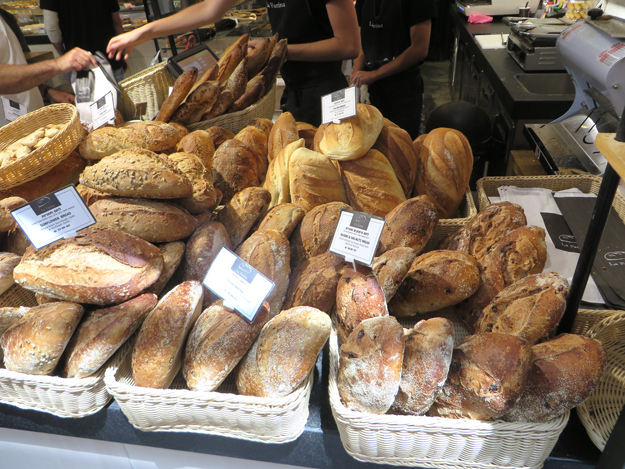 I didn't really know what I was ordering. My daughter and I just pointed to this beautiful stuffed pita sandwich in the display case. It looked fresh and promising. We were hooked from the first drippy, messy bite. Crispy, crunchy, soft, creamy, tangy, and spicy, this sandwich is an amazing fusion of textures and flavours. The addition of hard-boiled egg surprised me. My daughter explained that this is typical in some Israeli sandwiches.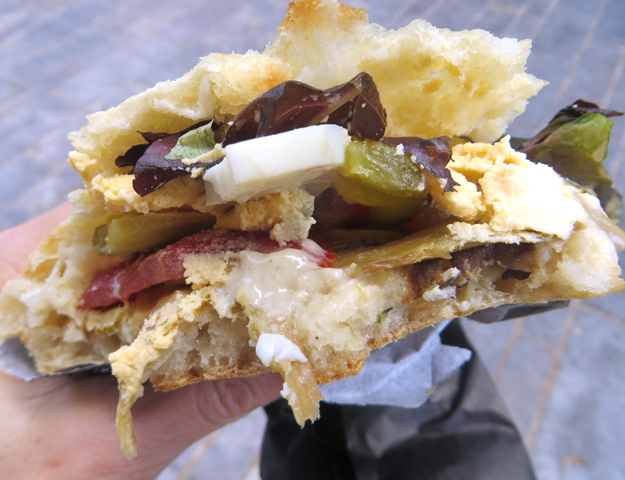 I knew I had to try recreating this at home. I have made it twice now since coming home. The first time I tried not to stray too far from the original. I was unable to find amba, the pickled mango chutney where I live. I could have ordered it online, but I was too impatient. I substituted in some pickled jalapeños for heat. I added some creamy avocado, which seemed like a perfect compliment.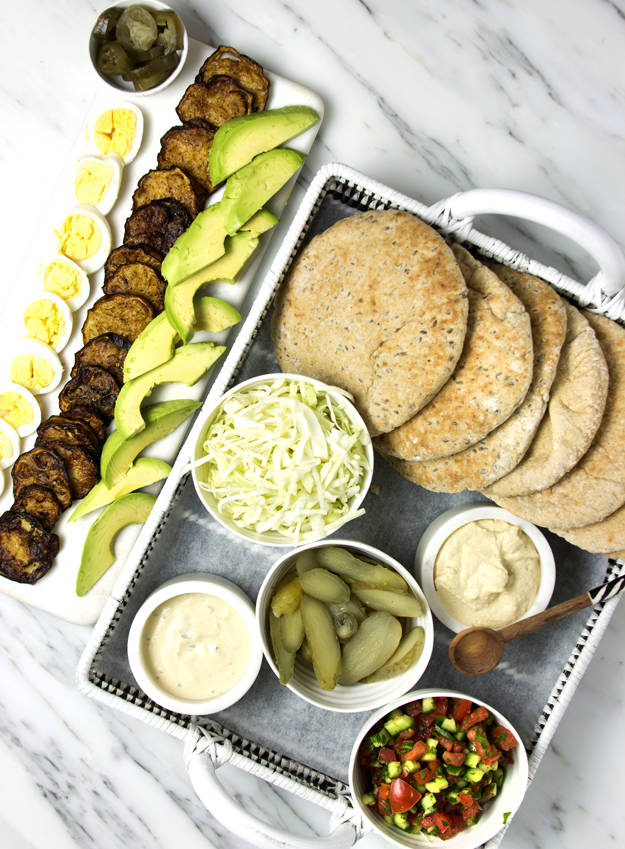 You may be tempted to bake or grill the eggplant slices, in order to keep the calorie count lower. I beg you not to do that. Yes, eggplant soaks up a ton of oil when you fry it. But it is precisely that oil rich flavour and squishy texture you want in this sandwich and only frying can achieve it. Since you're just tucking just a few slices into the sandwich, so don't stress about it.
Green cabbage is thinly sliced and simply dressed with salt and white wine vinegar. Sour dill pickles add additional crunch. Tomatoes, cucumbers, parsley, garlic, lemon juice and olive oil are combined in a classic Israeli salad. I jacked up my store bought Tahini sauce with some garlic, and lemon juice and added some hot water to thin it out so that it had the perfect texture for drizzling.
The second time I made it, I mixed up a batch of spiced ground lamb (cumin, coriander, sautéed onions and cinnamon) and formed mini lamb burgers that we grilled along side the fresh pita bread. The addition of the lamb sliders was a big hit at our table.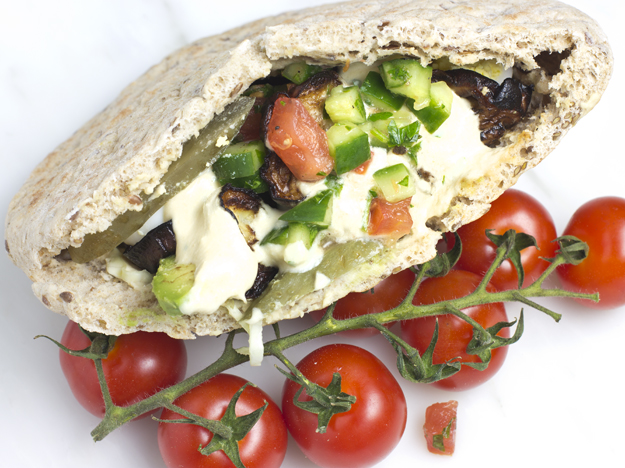 Click here to print recipe for Sabich.
Click here to print recipe for Spiced Lamb Burger Patties, if you want to add lamb to your sabich.