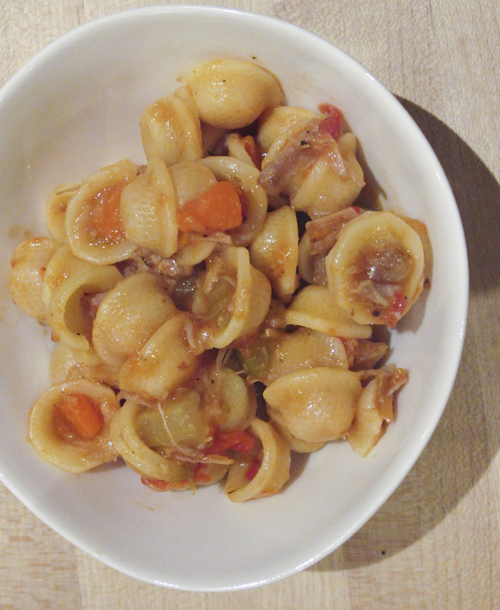 When the view out your window abruptly changes from this: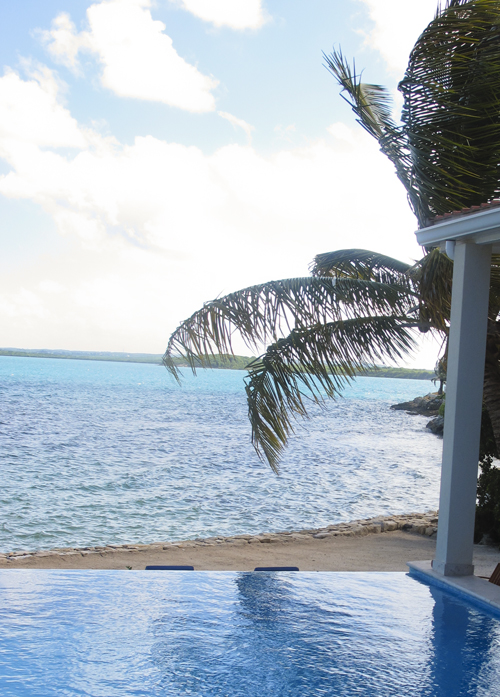 To this: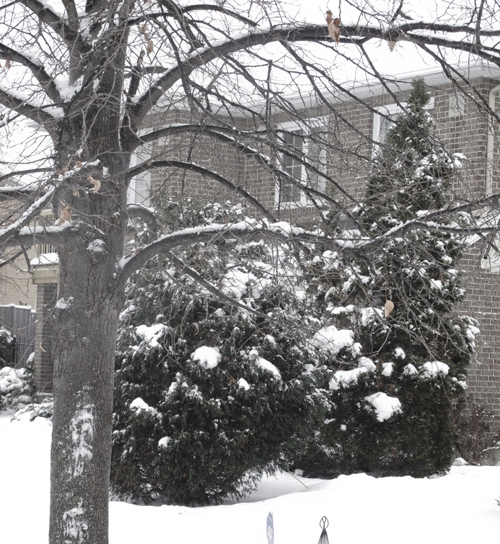 Then you know it's time to make this: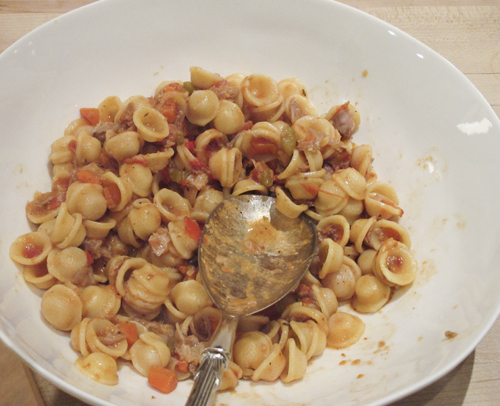 Sadly, our winter holiday came to an end last week. When we left our island paradise on Thursday morning, the temperature was a balmy 28° C (82° F). Upon our arrival in Ottawa, when I looked out the airplane window and saw the baggage handlers and grounds crew wearing balaclavas, I knew we were in trouble! If you are unfamiliar with balaclavas, click here to see what I am referring to. And then consider yourself blessed that you never had to wear one.
Osso buco, literally translated in Italian means "bone with a hole". The hole refers to the marrow hole at the center of the cross-cut veal shank. Traditionally, the cross-cut veal shanks are slowly braised in stock, wine, tomatoes and vegetables and then served with some polenta or perhaps risotto. I decided to take the braised meat off the bone, shred it up and mix it back with the flavourful braising liquid and vegetables and serve it over orecchiette pasta. Any pasta that has little nooks and crannies to trap the delicious bits of this chunky sauce would be fine.  Warm, hearty, rich, tangy and just a little bit spicy, this dish really is a celebration of winter.  Um, just read that last sentence back and realized that was a bit over the top. Let's just say it makes winter  a bit more bearable!
I especially love this dish because once the chopping and browning are done, the whole thing is covered and popped into the oven for 2 hours, leaving you time to do something else.
Veal shanks are dusted with flour and sautéed in oil, over high heat, until golden brown.
Carrots, onions, celery and red bell pepper are chopped.
Once the vegetables are sautéed, chicken stock, water, wine, and canned tomatoes are added and the bones go back into the pot. The pot is covered and placed into the oven for several hours until the meat is falling off the bone.
The meat is then removed from the bones and shredded using your hands or 2 forks. The veal goes back into the braising liquid and is simmered for a few more minutes until everything is well combined.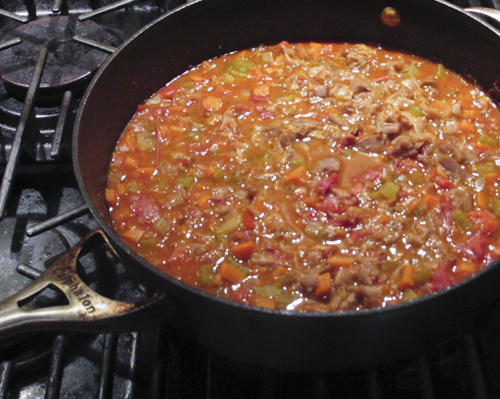 Click here to print the recipe for Osso Buco Sauce.