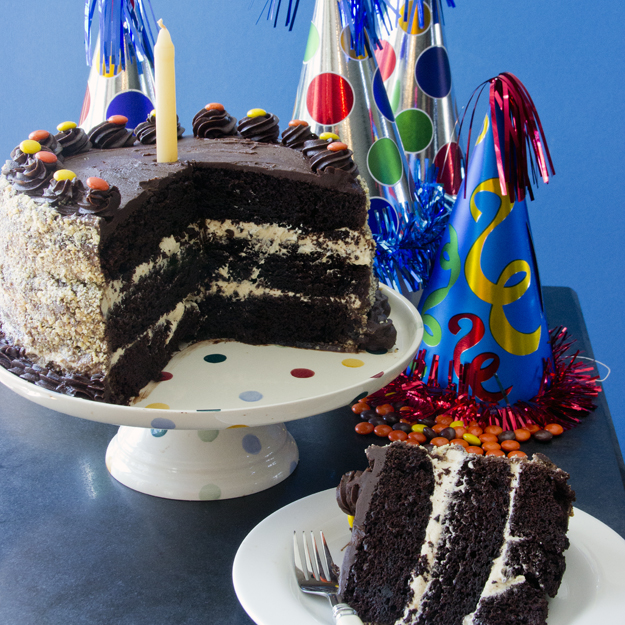 My baby recently turned 20! Kind of scary and yet also awesome at the same time to realize that I am no longer the parent of teenage children. I have made the exact same Chocolate Cake for him for the past 19 years. To say that he is a child that does not handle change well is putting it mildly. For the first 3 years of his life he cried every year on his birthday when we sang happy birthday to him. The more he cried, the louder his older brother and sister would sing. Whether it was to drown out his crying or antagonize him even further, I am not quite sure, but I have my suspicions!
Thankfully, for the next several years, the crying stopped but he would still get sad on his birthday. We just learned to keep things low key. Finally, on his 9th birthday he said he wanted to have a party with friends, balloons and streamers. I was thrilled and we went all out with the decorations. I even suggested that perhaps we make a special cake, maybe a train cake, or a swimming pool cake or even a rocket ship cake, like I had made for his brother and sister in past years.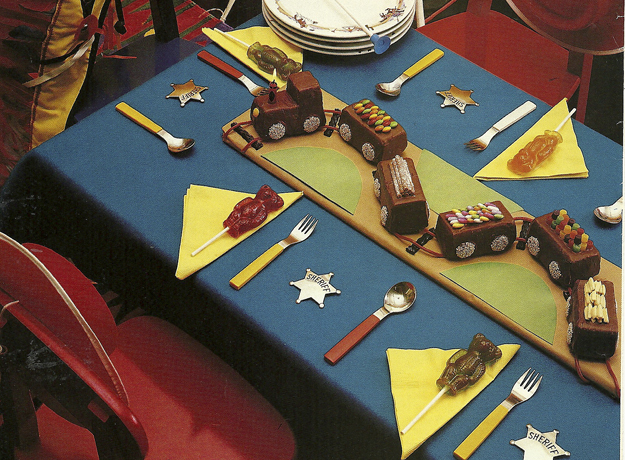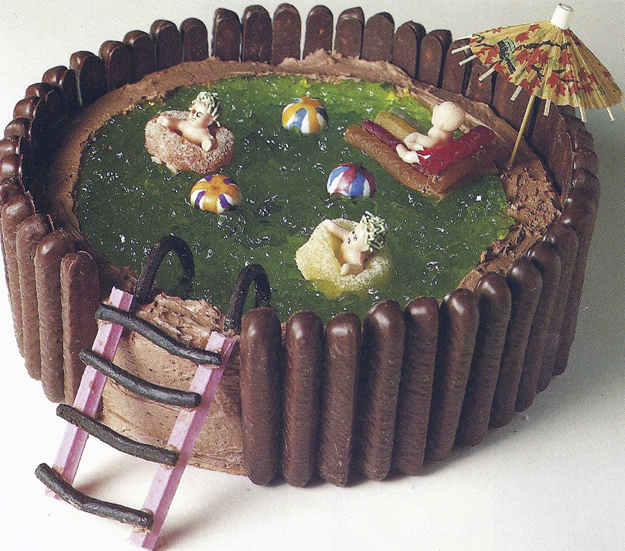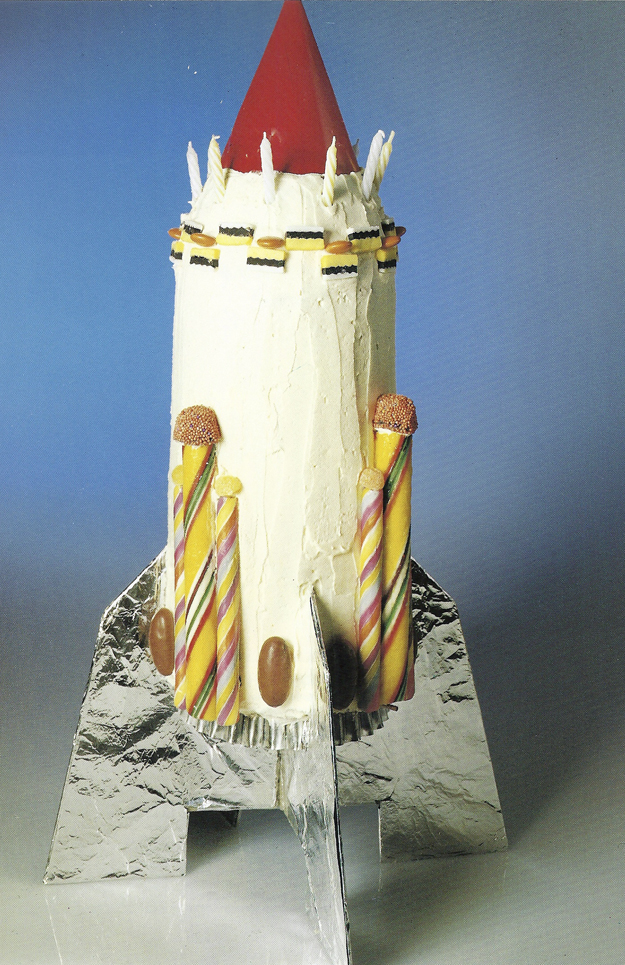 Those suggestions were met with a stony stare and then he informed me that he would like his regular chocolate cake with chocolate icing please. Hey, at least he said please! So as the saying goes, "If it ain't broke, don't fix it." So, I continued to make his favourite cake every year. However, as a food blogger, I have found this to be quite frustrating. I needed new material to blog about! 
When I saw this photo of Chocolate Cake with Peanut Butter Mousse Filling on Serious Eats, I became transfixed. I could not stop thinking about it and began having serious cravings. This looked like the consummate birthday cake for my son. He loves the combo of chocolate and peanut butter. I showed him a picture of the cake and asked if this could be his birthday cake this year. He shocked me by saying, sure!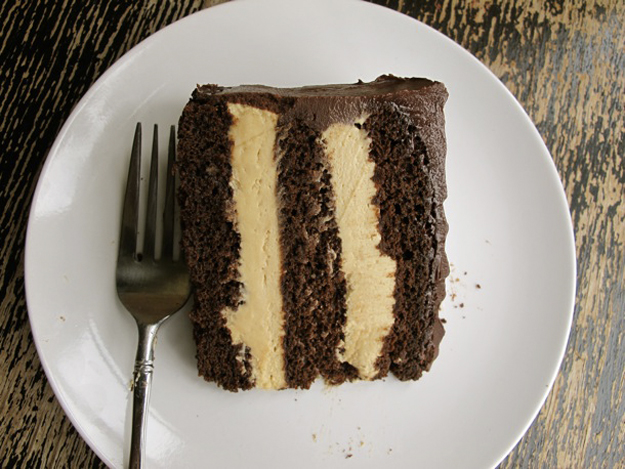 I adapted the original recipe in several ways. The first thing I did was double the cake recipe. This chocolate cake recipe uses both bittersweet chocolate and unsweetened cocoa powder. Buttermilk and coffee round out the flavours to produce a fantastic moist, rich and fudgy cake. I wanted more cake in relation to the peanut butter mousse filling.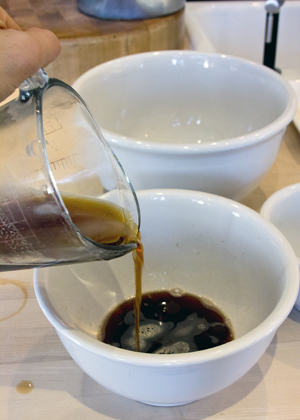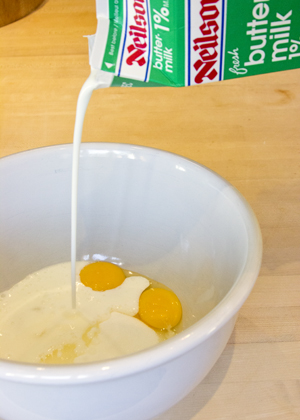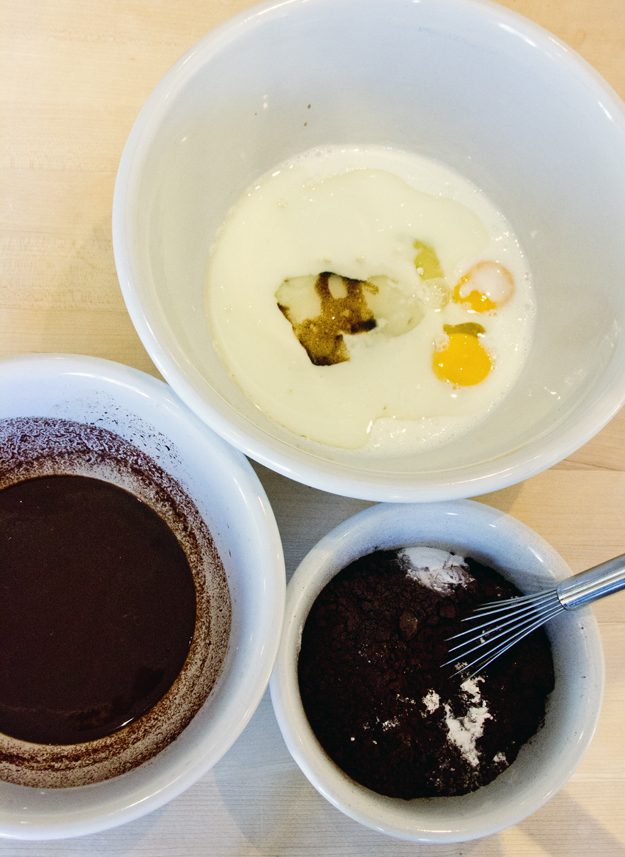 The peanut butter mousse filling gets a bit of tang from cream cheese and then the whole thing is lightened with some whipped cream.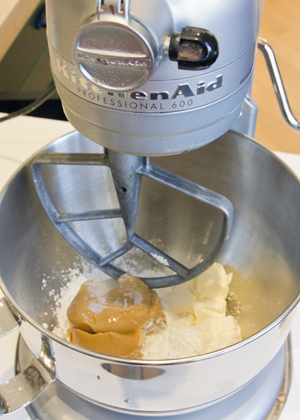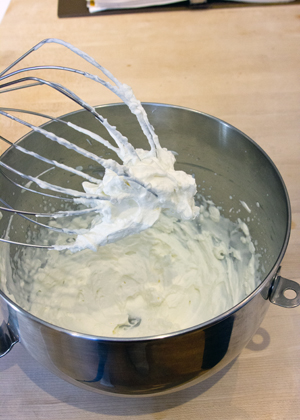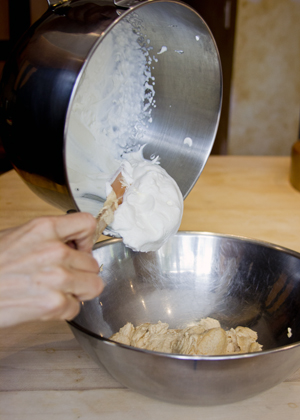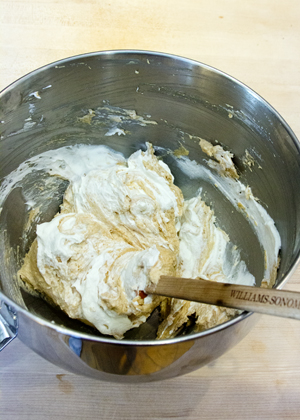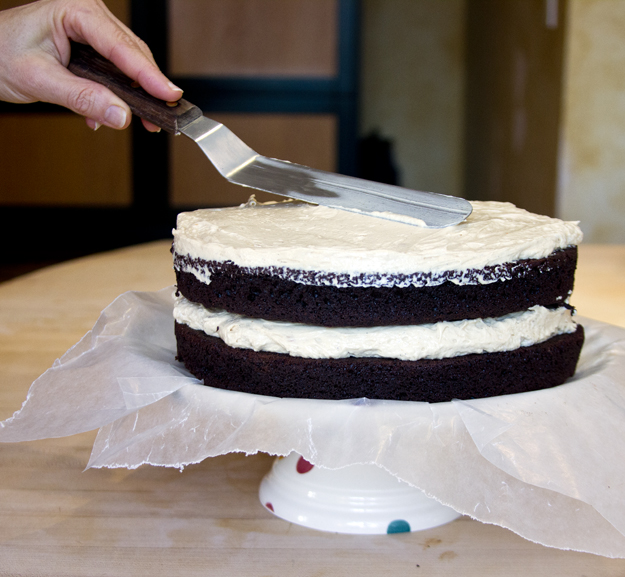 The original recipe called for a ganache frosting, but I swapped in my favourite Chocolate Coffee Buttercream instead. The slight bitterness of the coffee was a great counterpoint for the sweet cake.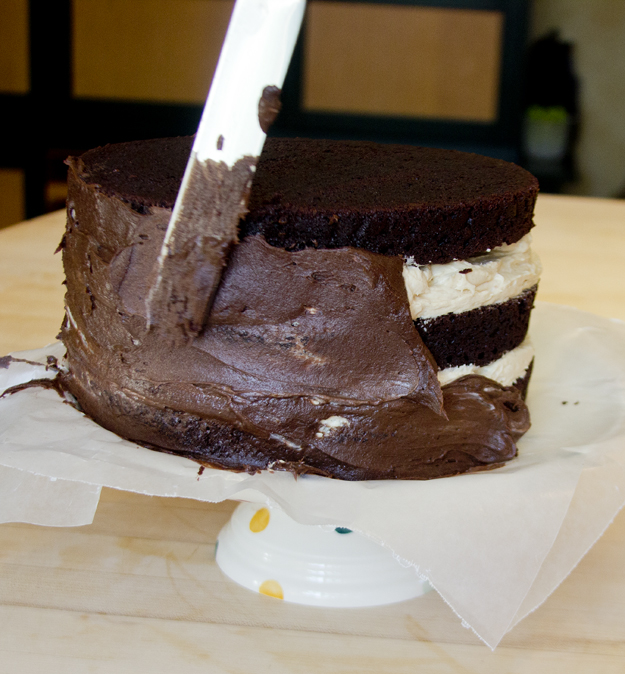 The final change I made was adding a dusting of peanut praline to the outside of the cake. I liked the textural crunch it added to the final bite. Without the praline I found it was just too many smooth textures in your mouth from the mousse and the buttercream.