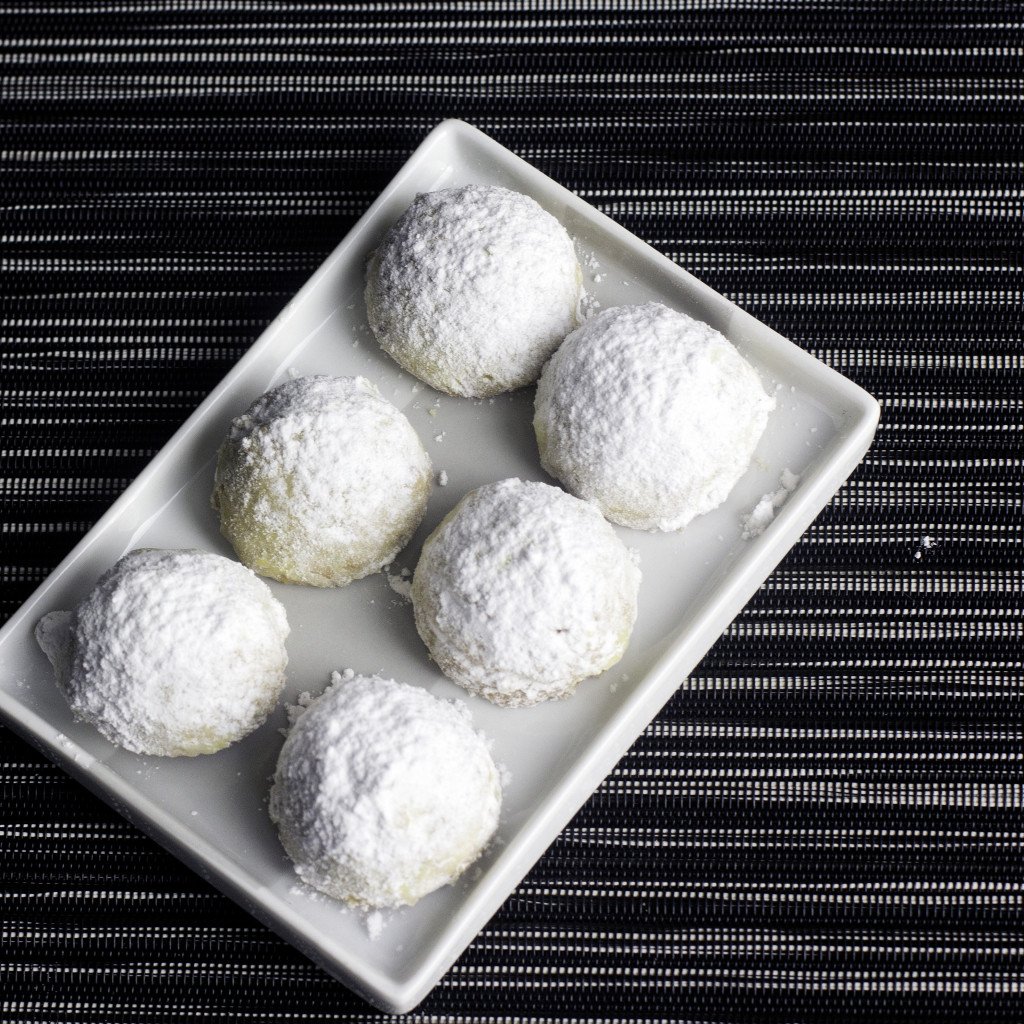 Apparently, this week is officially "Cookie Week". Everyday my inbox is filled with cookie emails like this, this,  this, this and this. Ordinarily I would not be paying attention to any of this food porn, since typically at this time of year, I am up to my armpits in butter and sugar preparing the 42 baskets of assorted cookies that I send out to my nearest and dearest. However, this year, I am taking a break. Or I should say, 2 breaks. I am hobbling about on crutches and wearing an air cast because I broke 2 bones in my foot a few weeks ago.
To be honest, my first thought when this happened, was great concern over not being able to work out everyday. I rely on physical activity to keep me centered and sane. However, as the weeks have passed, and we inch ever closer to the Holidays, what has been making me crazy is the fact that I am unable to stand up and bake. I get irritable if I go more than a few days without baking. I am itching to bake! Everyone is cranking out cookies except me and I am feeling a little sorry for myself.
The straw that broke the camel's back was watching Carla Hall make Marcona Almond Wedding Cookies on Tuesday's episode of The Chew. I woke up this morning determined to bake them. I figured that these are a simple cookie and I could try to sit down on a stool to do most of the work.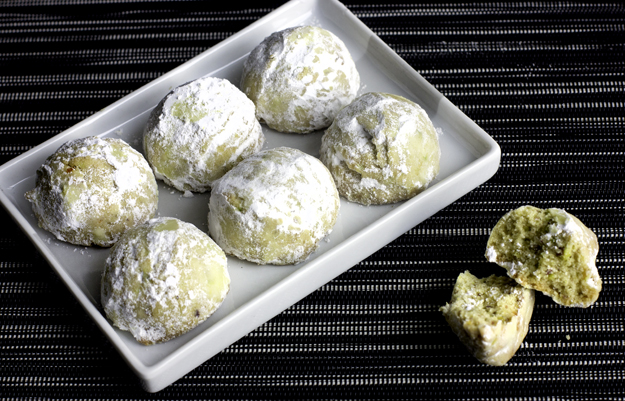 When I went to gather all my ingredients I discovered that my supply of Trader Joe's Marcona Almonds, which I smuggle in from America, has been depleted by some sneaky snackers. (If anyone in Ottawa knows where to get Marcona Almonds, let me know!) I had some pistachios in the freezer and thought they would make a wonderful variation.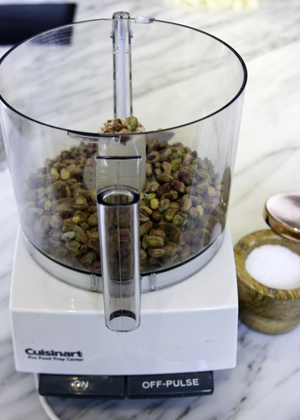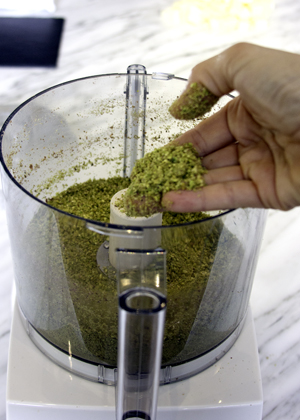 These cookies are a riff on Mexican Wedding Cookies, which are traditionally made with pecans. Almonds, pistachios, walnuts and hazelnuts would all be excellent substitutes. What I loved about Carla's variation is that the salty marcona almonds would provide a wonderful contrast to the sweet powdered sugar coating. (Marcona almonds are Spanish almonds that are roasted in olive oil and salted). I added a tablespoon of Kosher Salt to my unsalted pistachios when I was grinding them.
Powdered sugar and butter are creamed and then flavoured with orange and lemon zest, lemon juice and vanilla.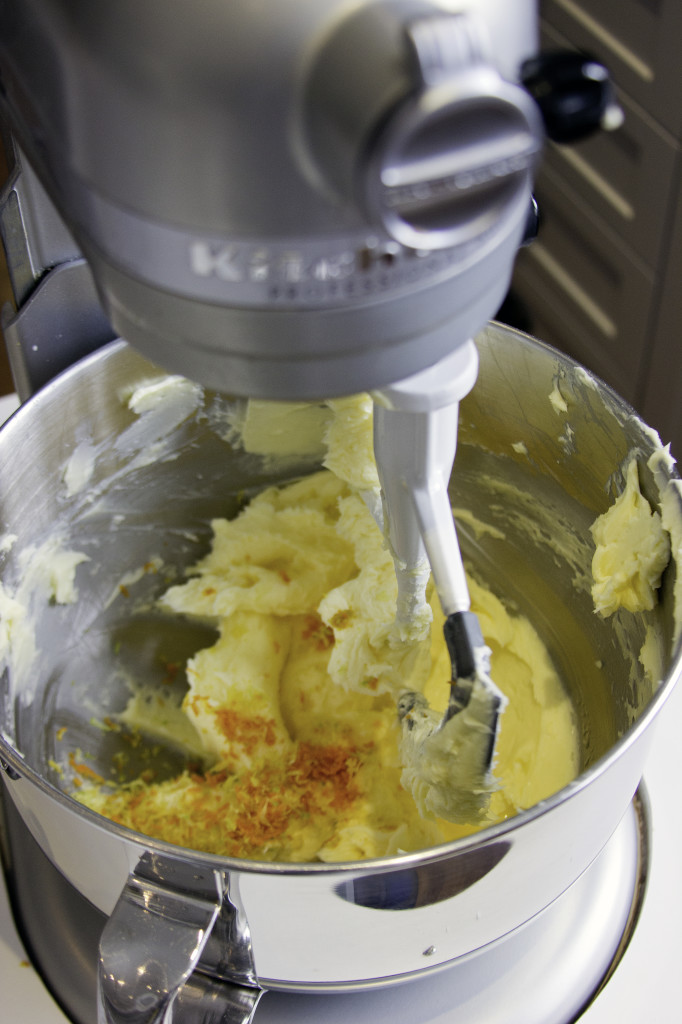 The dough is then formed into Tablespoon size balls. A mini spring loaded scoop makes easy work of the shaping. They can be placed fairly close together on the baking sheet as they do not spread very much.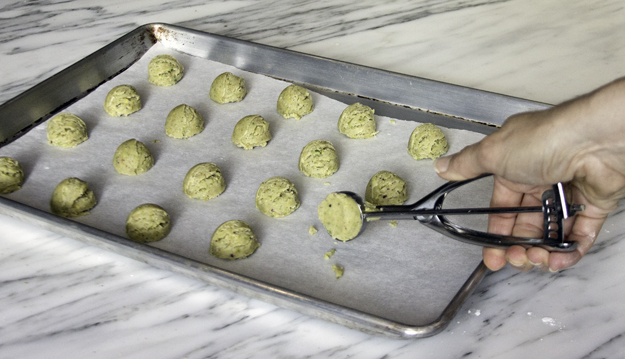 Once they are baked, the warm cookies get a coating of lemon powdered sugar. Lemon zest is dried and mixed with some confectioners sugar.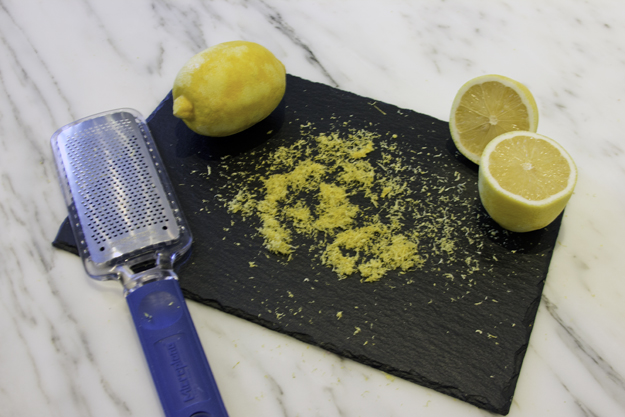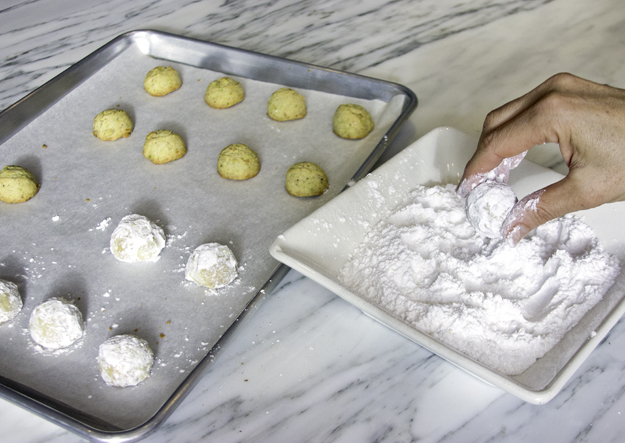 These buttery cookies just melt in your mouth. They are light and crumbly and the lemon and orange flavours play off so well against the salty pistachios. Just before packaging they got an extra coating.