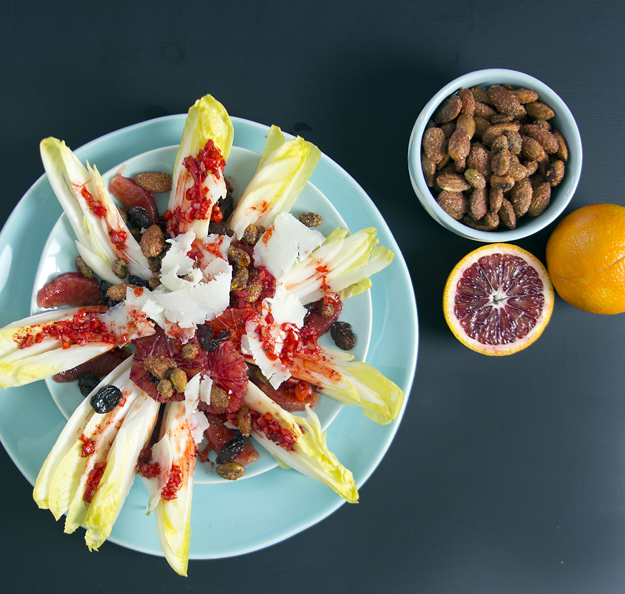 Cutting into a blood orange always brings to mind that famous quote from Forrest Gump; My momma always said, "Life was like a box of chocolates. You never know what you're gonna get." Same thing with blood oranges. Sometimes you cut into them and the inside is pale pink, at times they are mottled pale orange and brilliant red, and, when all the stars are aligned just right you get this: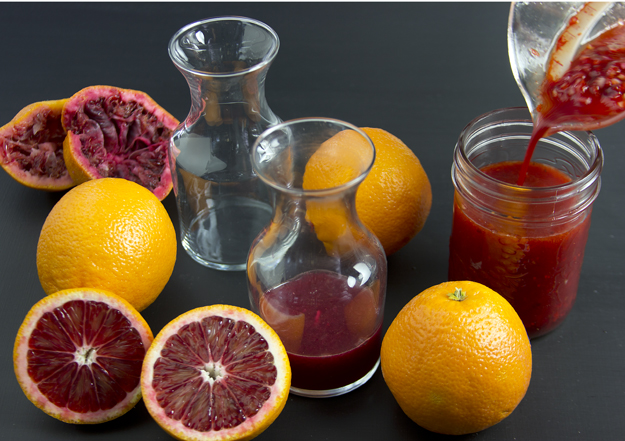 I get such a kick out of slicing into these oranges and finding this brilliant scarlett surprise inside. Tart-sweet and slightly berry-like they're only available from January to March, so slice into one now and see what's waiting for you.
Blood oranges have been popular for many years in Italy and Spain, where they grow with wild abandon. I decided to give my salad a Spanish twist by incorporating Sherry vinegar in the dressing, smoked paprika in the spiced nuts and some manchego cheese shavings to top it all off. It would also be delicious topped with some soft goat cheese or some  thinly sliced shards of Parmesan.
For the lettuce element of my salad I settled on Belgian endive, sliced lengthwise into wedges, instead of chopped up crosswise, the way I ususally do it. I added some arugula to ramp up the bitter flavours. If you are not a fan of bitter, and prefer a gentler flavour, use boston lettuce mixed with some red leaf lettuce.
Making your own smoked spiced nuts is easy to do. I decided on a combo of pistachios and almonds. Supporting cast members include sugar, salt and smoked paprika. Feel free to add some cayenne if you like things a little caliente.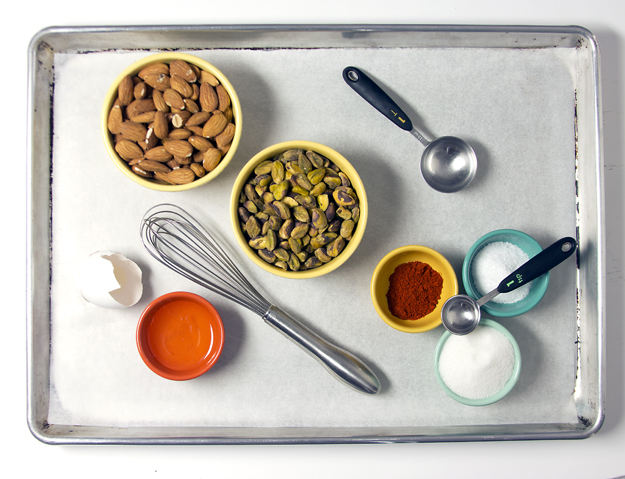 Egg whites are whisked until frothy.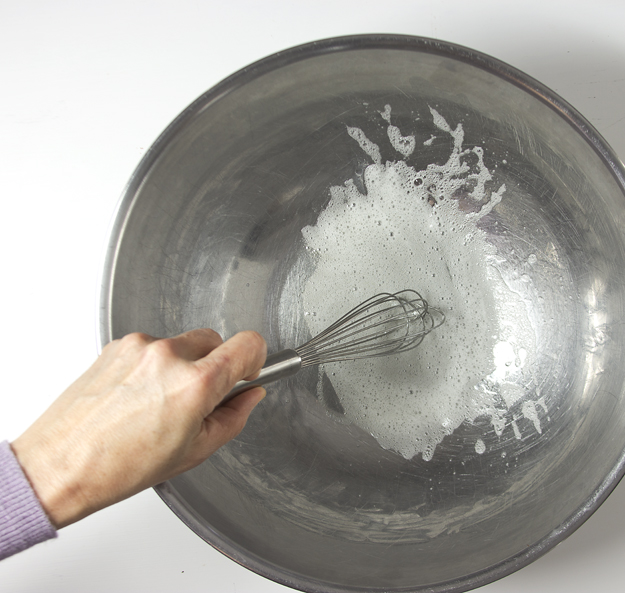 Nuts are added and mixed until coated with egg whites. The egg whites help the spices adhere to the nuts.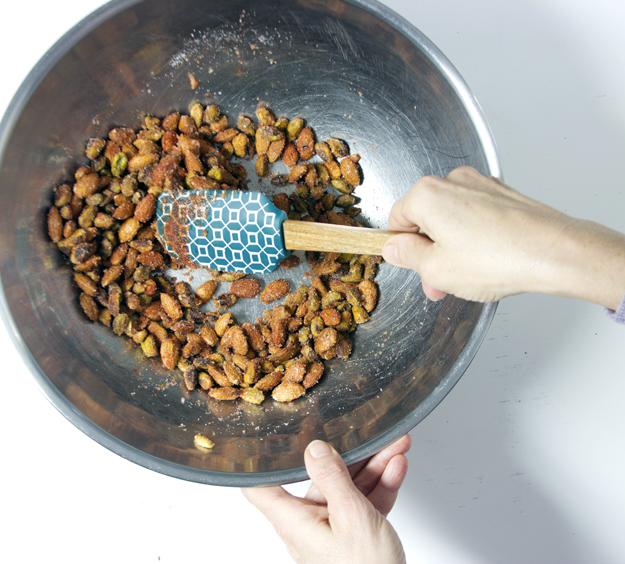 Spread out nuts on baking sheet and bake in 350°F oven for 15-20 minutes. You won't need all the nuts for the salad. Store the leftover in an airtight container. They are great with cocktails or a glass of wine or just for late afternoon snacking!
Neatly breaking down the oranges into perfect little segments takes a bit of practice but with a sharp knife in hand, you should be fine.