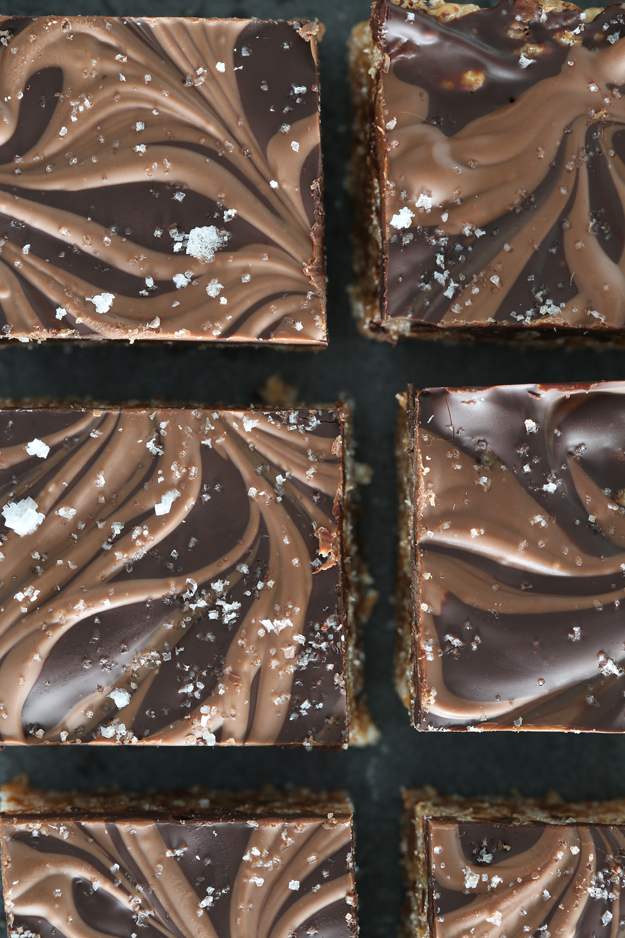 I have been making these treats for many years now. I don't even remember where the original recipe came from. Essentially, instead of marshmallows, you use melted Mars Bars (they are called Milky Way Bars in the U.S.) as the glue to hold everything together. I glammed them up with a blanket of bittersweet chocolate and a drizzle of milk chocolate to create a gorgeous marble patter . A sprinkling of coarse sea salt finishes off these addictive treats.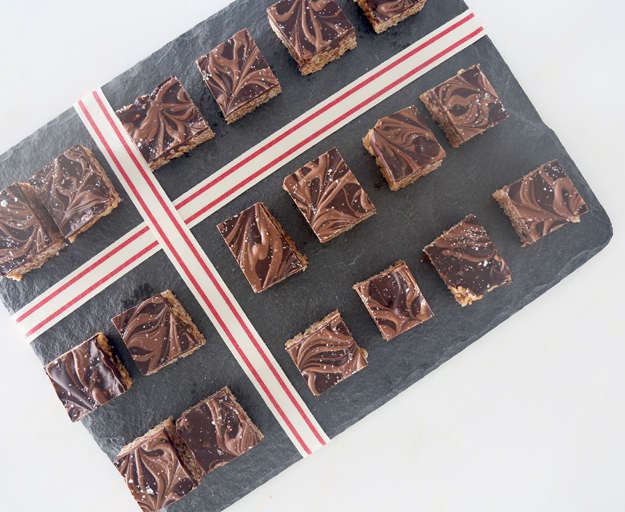 I made a video showing how quickly these bars come together. I have been wanting to learn how to incorporate "stop motion animation" into my videos. Essentially, stop motion animation involves taking a photograph of your objects or characters, moving them slightly, and taking another photograph. When you play back the images consecutively, the objects or characters appear to move on their own. For each second of video footage, you need to shoot about 10 still photos. Check out the video I created. I used stop motion animation for the last 5 seconds of the video. I get so excited when I learn a new skill.
They are very fast to make and require no baking which is always a bonus at this time of year. They are a perfect hostess gift. Just be sure to tell your hosts that they don't have to serve them if they have other desserts planned. Some folks are prickly about that. They would not appreciate an addition to their perfectly planned meal. Suggest they tuck them into the freezer for another day.
On the subject of perfect gifts to bring when you are a guest, I just got these fantastic new oven mitts. My old ones were terrycloth and had a hole burned in them. These are silicone on the outside but lined with padded cotton on the inside so they are so comfortable to wear. New oven mitts are something everyone can use but never remembers to buy.