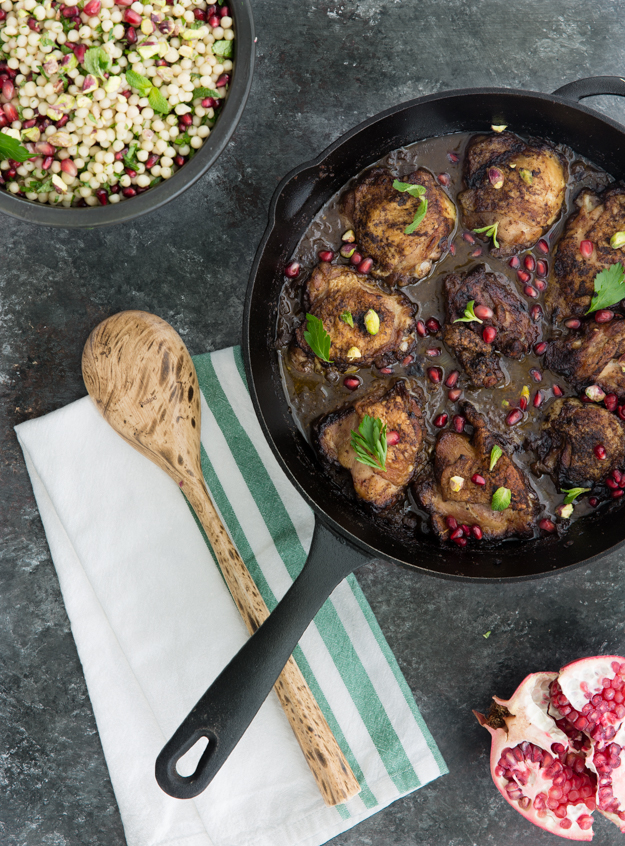 Apologies to all who tried to access my blog over the last few days and were unable to connect. I've had some technological issues, something about exceeding the allowable CPU's and plugins not properly updated. Sadly, my skill-set does not extend to understanding the issues much less fixing them. I turned my problem over to the talented Hillary Little, and put my talents to work on problems I can solve.
I spent the better part of the week perfecting pomegranate braised chicken. I already have one pomegranate chicken recipe on the blog, and while it's very delicious, it's been in my weekly dinner rotation for over 7 years now and I'm bored with it. The chicken is braised in a tomato based sauce, enhanced with some pomegranate molasses. I really wanted a more vibrant, pronounced pomegranate flavour.
In my quest to perfect pomegranate chicken, I made it several times this week. In round one, I loaded up on pomegranate molasses in the braising liquid. The finished sauce was way too bitter. Strike one. I also had the brilliant idea of making it a one pan dish and added the uncooked Israeli couscous to the pan, with the browned chicken and braising liquid.  By the time the chicken was done, the couscous was too mushy. Strike two.
In round three, I used less pomegranate molasses and added some white wine and chicken stock to round out the braising liquid. It was better than round one, but the pomegranate flavour was really muted. Strike three.
A quick web search revealed an epicurious.com recipe that cleverly used pomegranate juice as the braising liquid. Wish I'd thought of that! As the chicken braisedin the oven, the juice reduced down to a thick, rich, sweet-tart sauce. Exactly what I was trying to achieve.
I started with bone-in, skin-on chicken thighs. I really wanted the extra flavour that braising on the bone would bring. Season the chicken liberally with salt and paprika and put it in the skillet on high heat, skin side down. Leave it alone for a good 5-8 minutes to give it a chance to really get brown. There's flavour in the brown.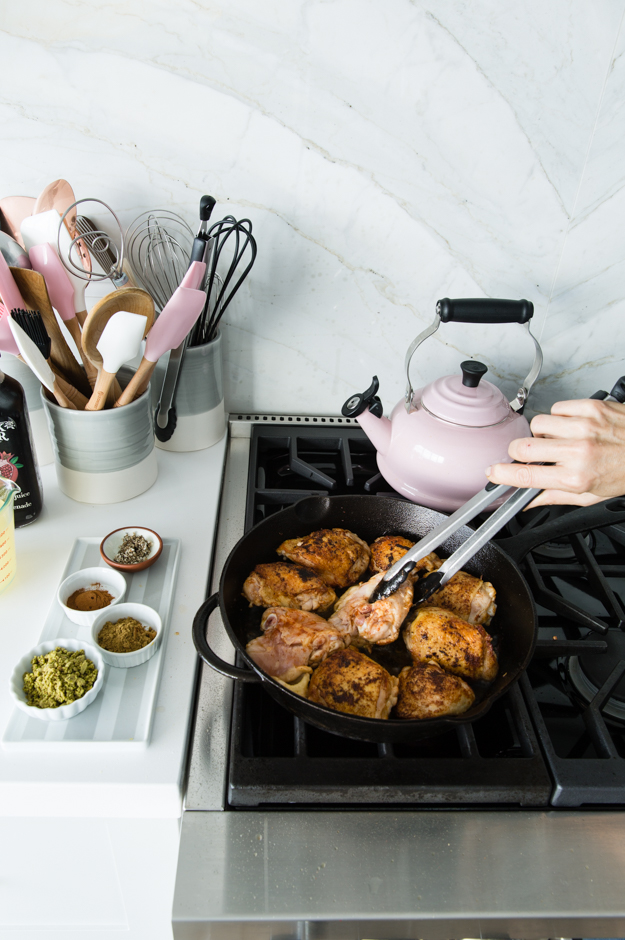 Remove the chicken and pour off some of that rendered fat. Saute the onions until light brown. Cumin and cinnamon add great depth of flavour and ground pistachios add body and texture to the sauce.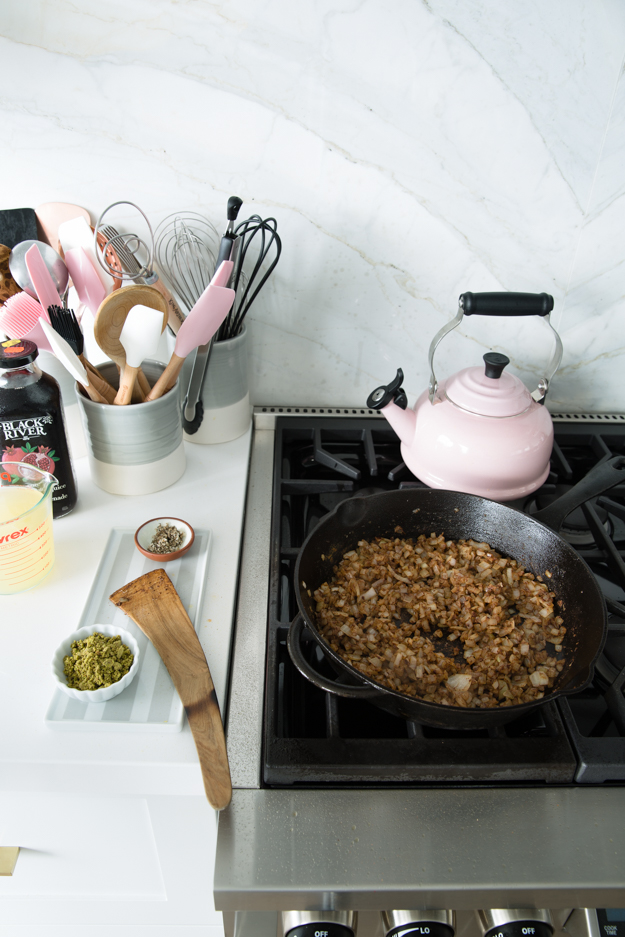 I used a combination of pomegranate juiceand chicken stock for the braising liquid. Vegetable stock or water would also be fine.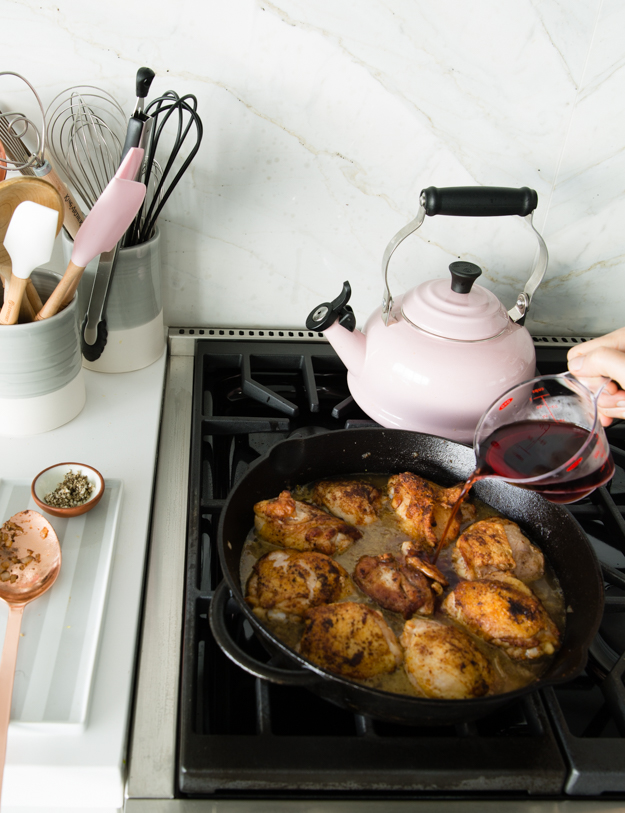 Israeli couscous is the perfect starch to sop up all that braising liquid. I added tons of fresh mint and Italian parsley to give it a lively herbal note. Toasted chopped pistachios and pomegranate seeds added crunch. A squirt of lemon juice and big glug of extra virgin olive oil brought it all together.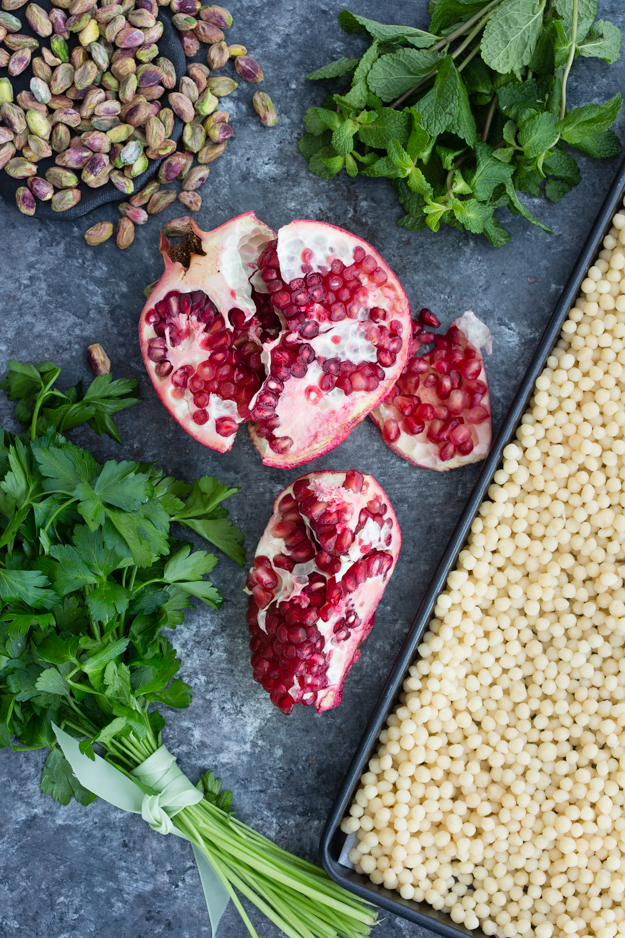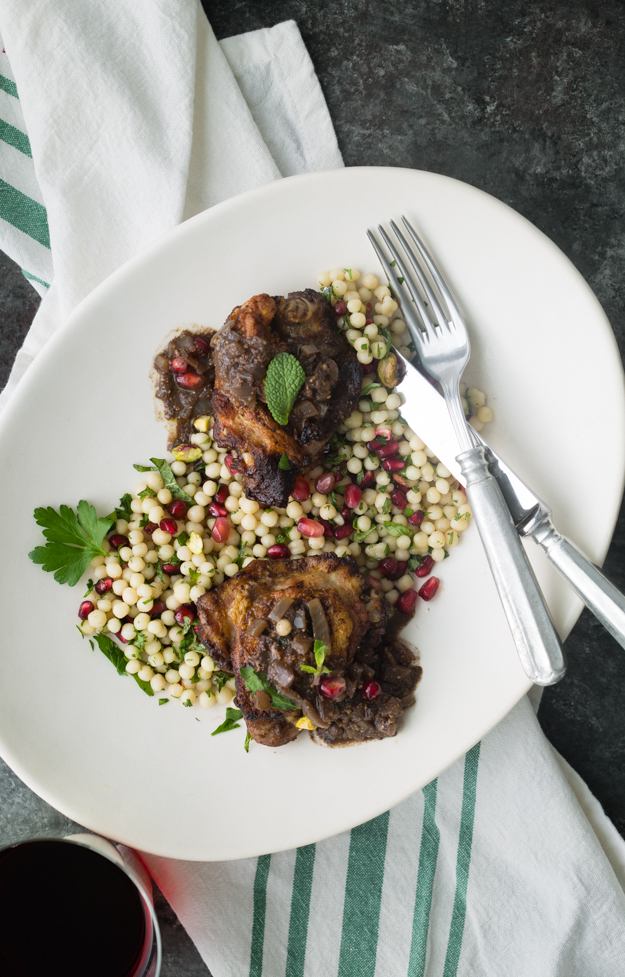 SaveSave
SaveSave
SaveSave
SaveSave
SaveSave
SaveSave
SaveSave
SaveSave
SaveSave
SaveSave
SaveSave
SaveSave
SaveSave
SaveSave
SaveSave
SaveSave