On the eighth, and final night of Chanukah I gave my true love Chocolate Pretzel Peanut Butter Squares. Reminiscent of peanut butter cups, but way better because of the crunchy, salty pretzel crust. And, the best part is that they don't have to be baked!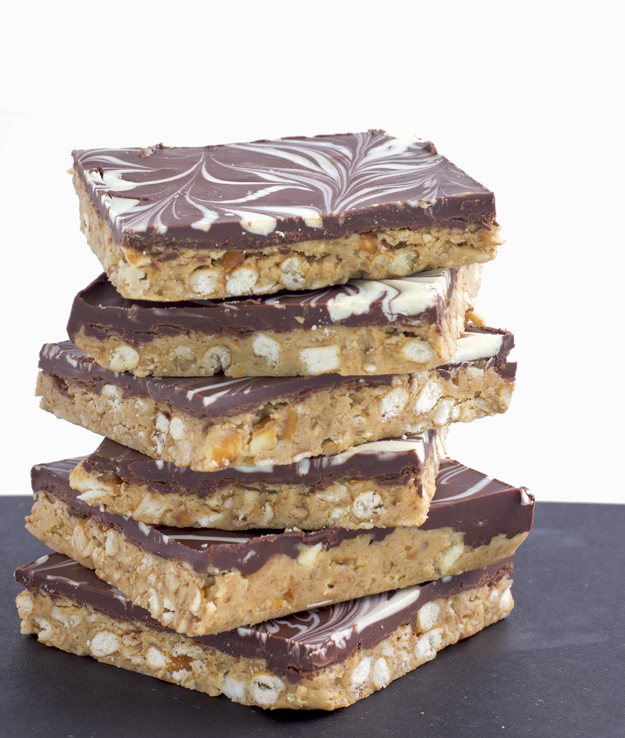 This recipe was given to me by my friend Mrs. Dolphin. I've granted her this nickname because she shares numerous traits with porpoises. Dolphins are very social animals and excellent communicators. They are friendly, clever and natural performers. Mrs. Dolphin enjoys a very busy and complicated social life. She is charismatic, fun loving and was born to be on the stage. She is very organized and excels in creative problem solving.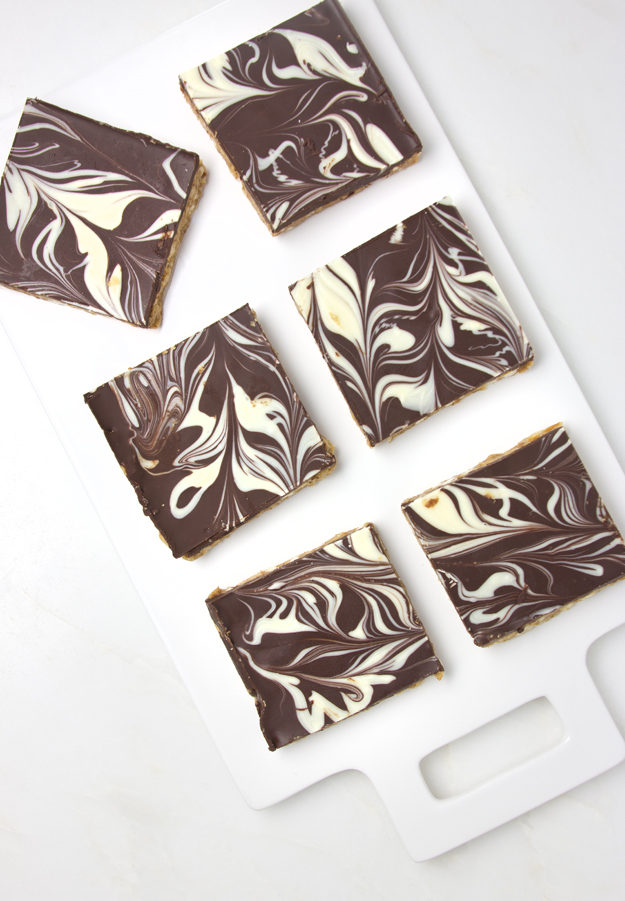 Mrs. Dolphin found this recipe in the food section of the Ottawa Citizen. It was inspired by Trisha Yearwood's No-Bake Chocolate-Pretzel-Peanut Butter Squares. (Yes, the country singer Trisha Yearwood. Did you know she has a show on The Food Network?)  I took the recipe one step further and made the top layer more lavish, with a marbleized bittersweet and white chocolate topping, because really, we all need more fancy in our lives!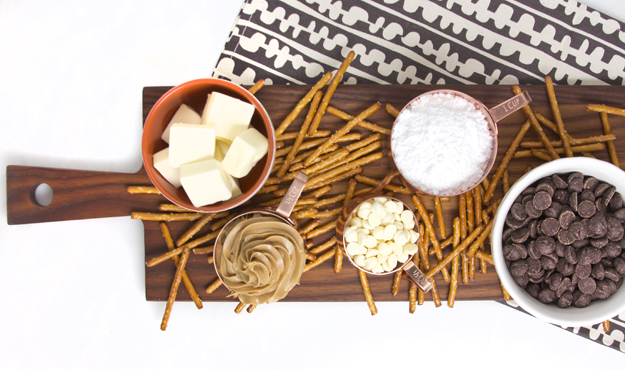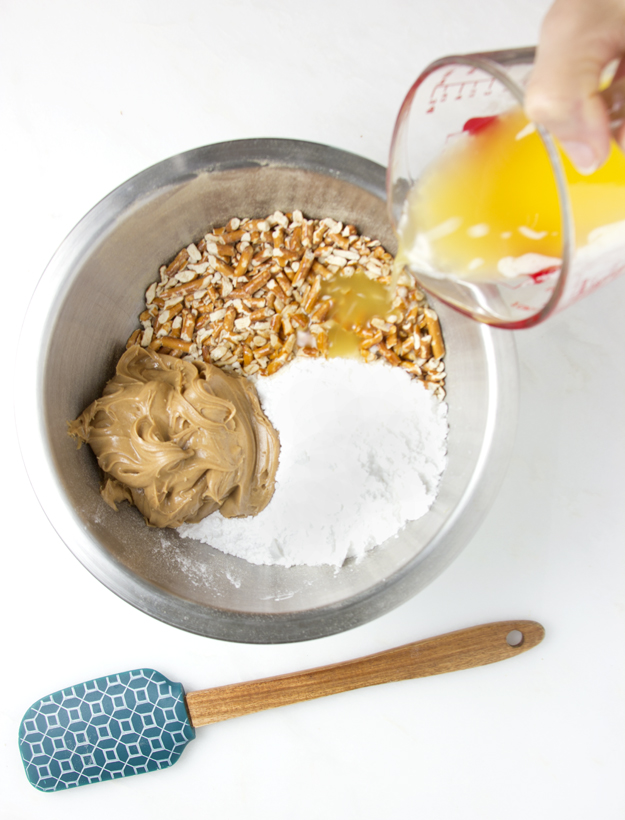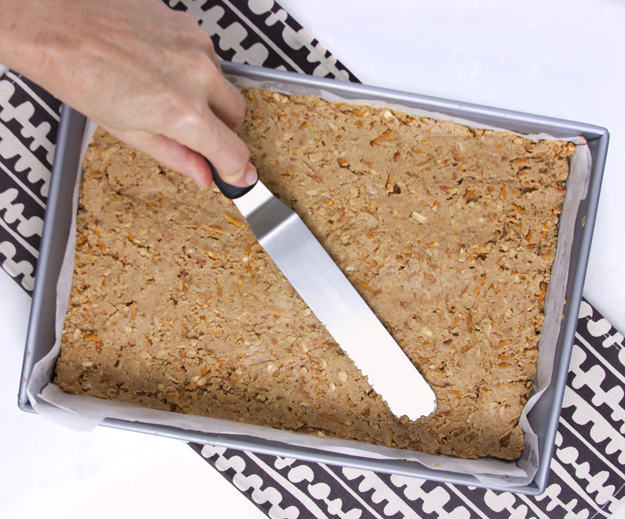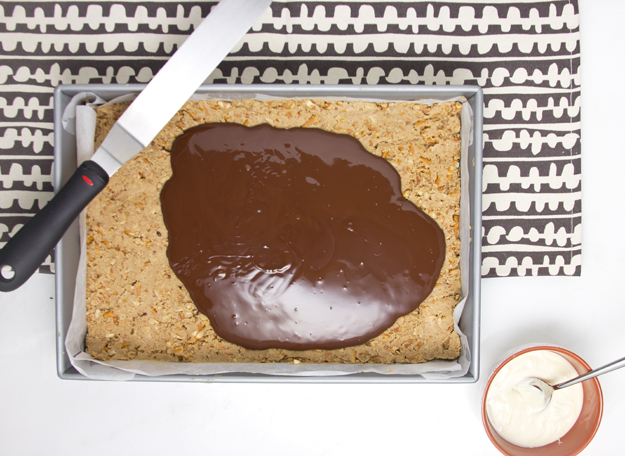 Marbleizing looks very impressive but it's simple to do. Here is a video showing you the technique. The video is from my The Ultimate S'mores post, but the method of creating a marble pattern is still the same.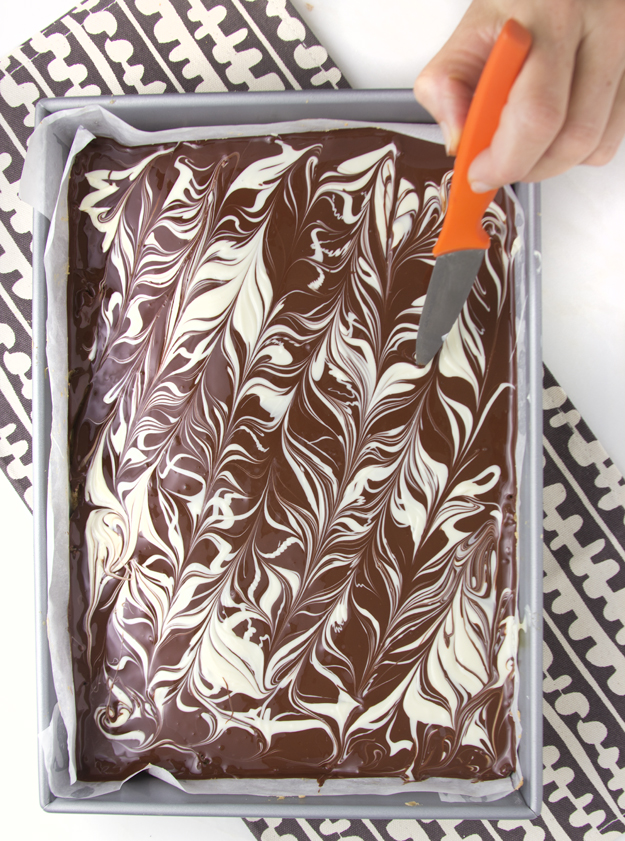 Perfect with a glass of milk or a cup of coffee. The awesome drip coffee stand is from Restoration Hardware. I bought it for my husband because his plastic Melita cone offends my aesthetic sensibilities.